In:
Royal Caribbean has no shortage of fun things to do on a cruise, and a few of them I have no intention of ever doing again.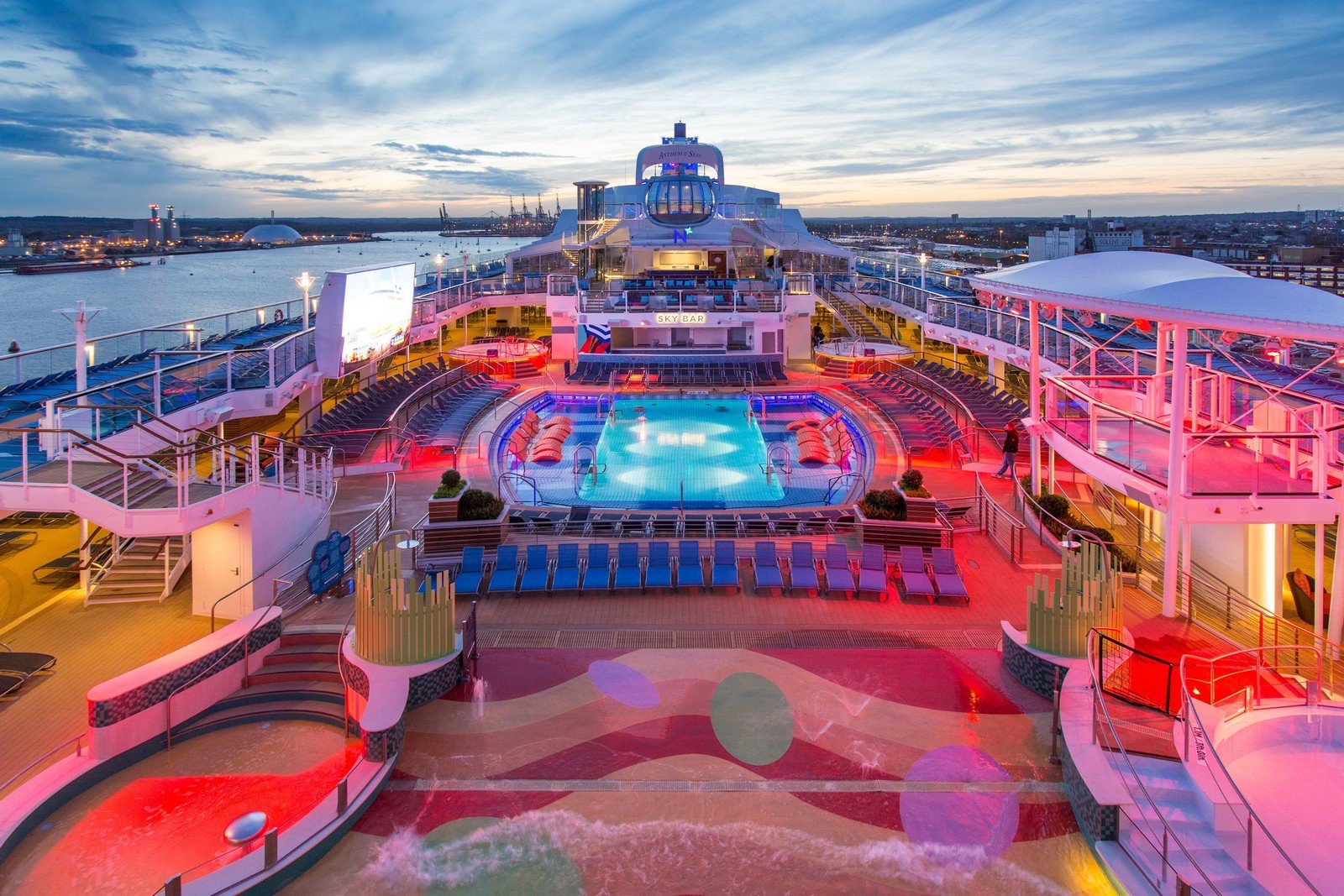 Don't get me wrong, more often than not, I find some really enjoyable things to try on a cruise. But just like anything in life, some things do not jive with me.
Some are not to my liking, and other plans backfired after giving it a try.  The good news is I have since learned from these experiences and wanted to share what I came up against to help you decide what to do on your sailing.
Here are the top things I will never do again on a Royal Caribbean cruise in hopes it may save you the trouble as well.
Skip buying travel insurance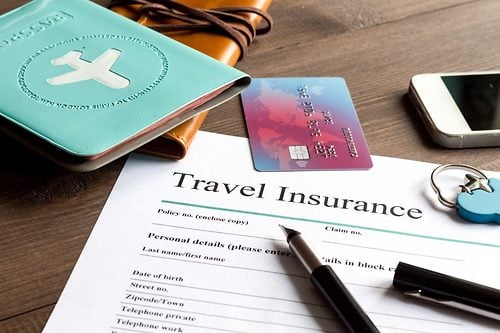 When I first started to cruise, I never bought travel insurance because I thought it was a waste of money.  Why should I spend money to prepare for a scenario that will very likely never happen?
I was in good health, relatively young, and had my own health insurance and coverages provided by credit cards. 
It was not until years later when we were on a cruise and my wife did not feel well, that the decision not to buy travel insurance came back to haunt me.  As my wife lay in bed feeling awful, we wrestled with should we seek onboard medical care that will cost us a lot of out pocket, or save money and risk my wife's health.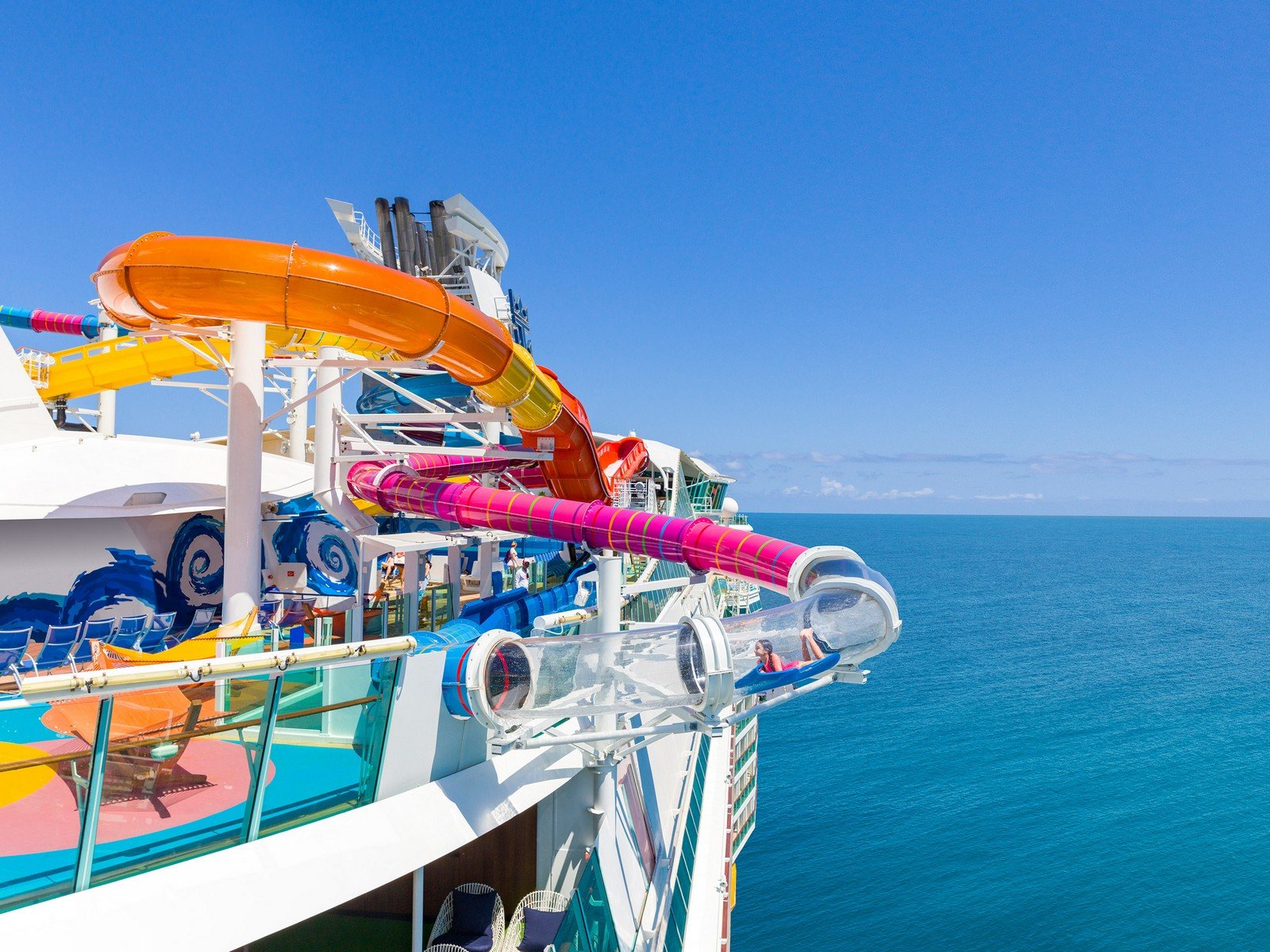 That choice did not sit well with me, and so I decided to invest in travel insurance from that point forward.
The peace of mind travel insurance offers is worth it to know that if something unforeseen minor or major occurs, your first thought will not be, "can I afford this?".
Travel insurance does not cover everything (be sure to read the policy carefully), but it is something I will never cruise without again.
Read more: Why you should get travel insurance for your cruise
Cruise without the drink package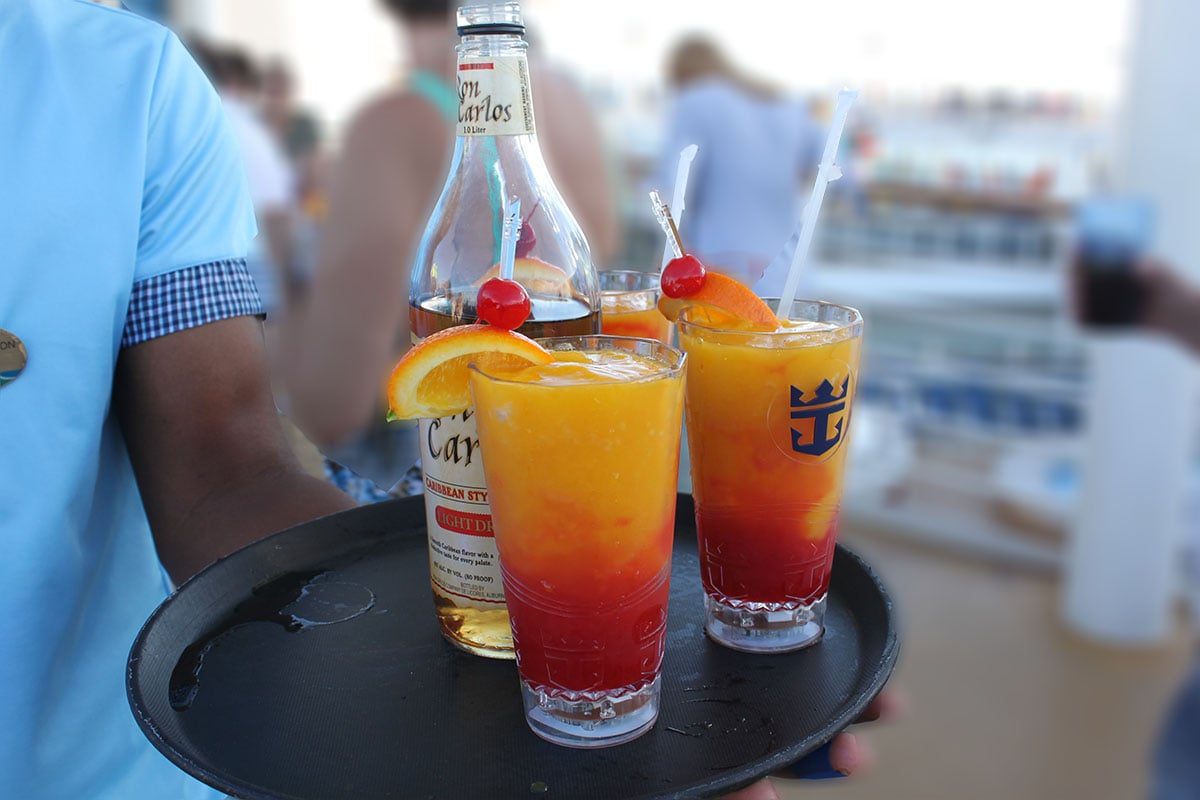 When Royal Caribbean introduced the drink package a number of years ago, I never thought it would make financial sense to me.
Ultimately what changed my mind is a drink package makes it so easy to budget for a cruise.
Somewhat similar to the travel insurance example, when I do not have a drink package I torment myself mentally with the question of do I need a drink, or can I go longer and save money without it?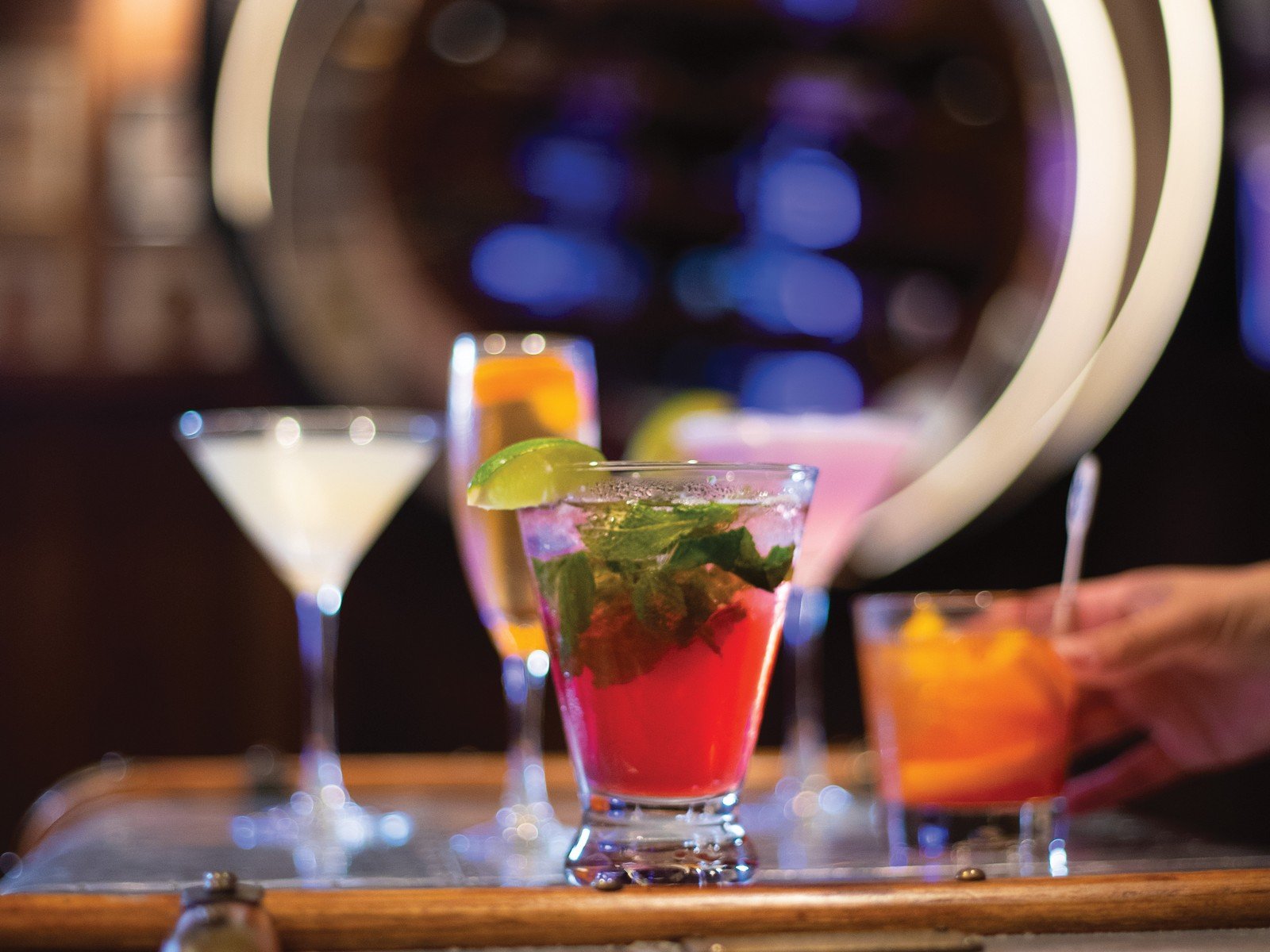 I found getting a drink package reduced that sort of mental anguish, and allows me to do what I love to do on a cruise: relax and enjoy my time onboard.
Moreover, the convenience of the drink package and value it provides by including not just alcoholic drinks makes it a slam dunk decision going forward.
By pre-purchasing and taking advantage of drink package sales, I have found a drink package to be a worthwhile investment every time.
Read more: Is the drink package worth it on Royal Caribbean?
Skip pre-paying gratuities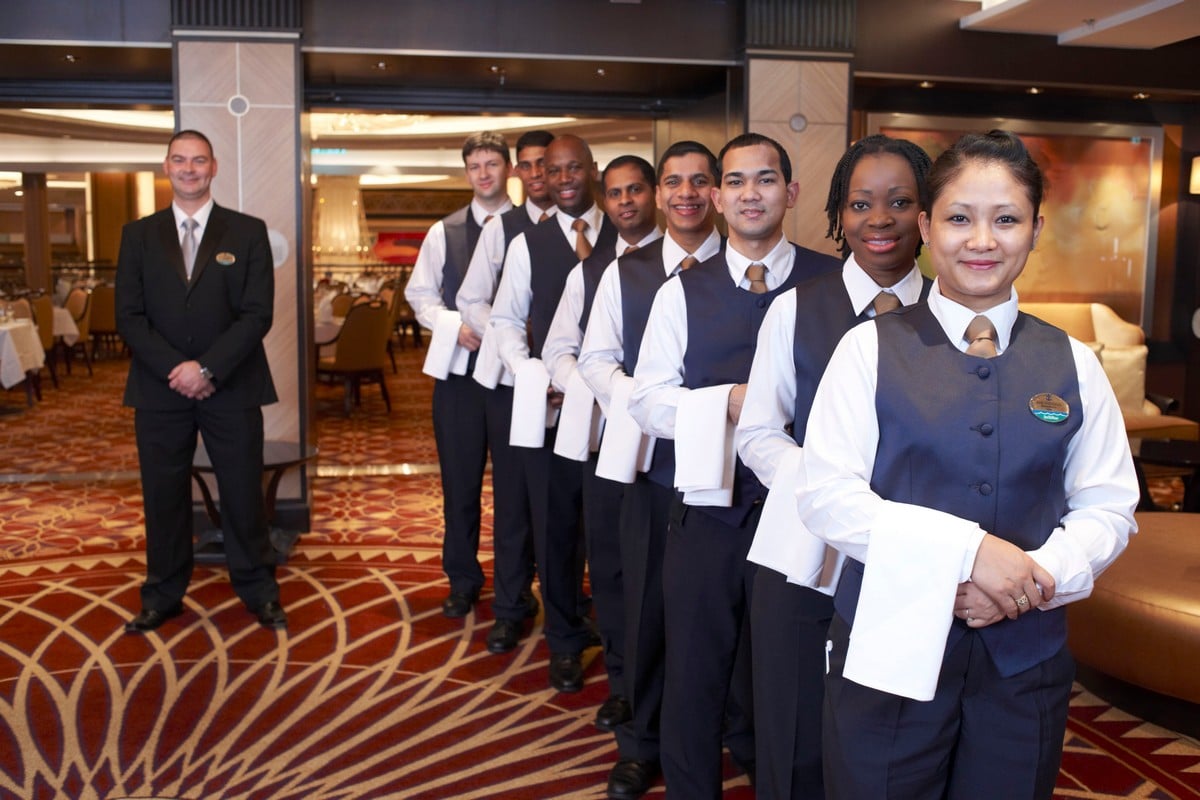 The bill at the end of the cruise that has all of our onboard charges is never something I look forward to seeing, and the option to pre-pay gratuities really helps keep these costs down.
Royal Caribbean gives guests the choice of pre-paying gratuities before the cruise, or having them accrue each evening while onboard.
I never used to mind the daily charges, but they add up and I greatly value the opportunity to make spread out the overall cost of my cruise.  
By pre-paying, there are two benefits: I get to avoid a larger onboard spending bill and I also lock in my gratuity rate.  Royal Caribbean promises to lock in the gratuity rate at the time you pre-pay, which means if the cruise line raises the rate later, you still pay the lower amount.
Read more: Should you prepay gratuities for a Royal Caribbean cruise?
Ripcord by iFly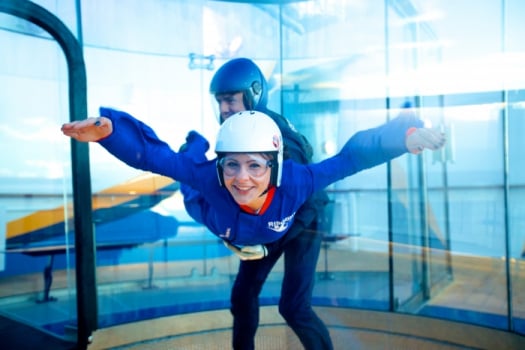 File this under "things Matt personally does not have the talent to do".
When Royal Caribbean announced there would be a sky diving simulator on Quantum of the Seas, I was excited to finally try sky diving without having to jump out of an airplane.  Real sky diving is something I will absolutely, positively never do because it seems entirely too frightening.
When I sailed on Quantum of the Seas, I had my opportunity to see what it was like in a safe environment.  I was so excited that I even volunteered to go first in my group.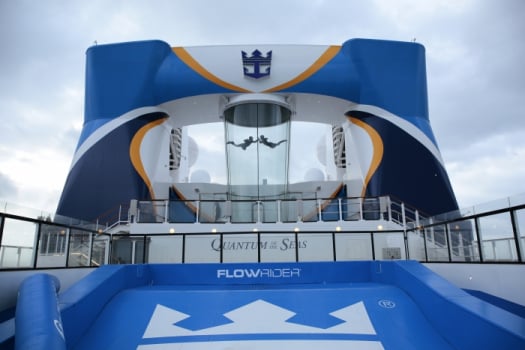 Unfortunately, I failed miserably at it and somehow ended up inverted and on the bottom, and I was as disappointed in myself as I was embarrassed.
While I have many talents, coordination is not one of them, and I have written off Ripcord by iFly as one of those "been there, done that" experiences. 
I would never tell someone else not to do it. I just know I will not be with them in line for it.
Plan to be the first person off the ship when the cruise is over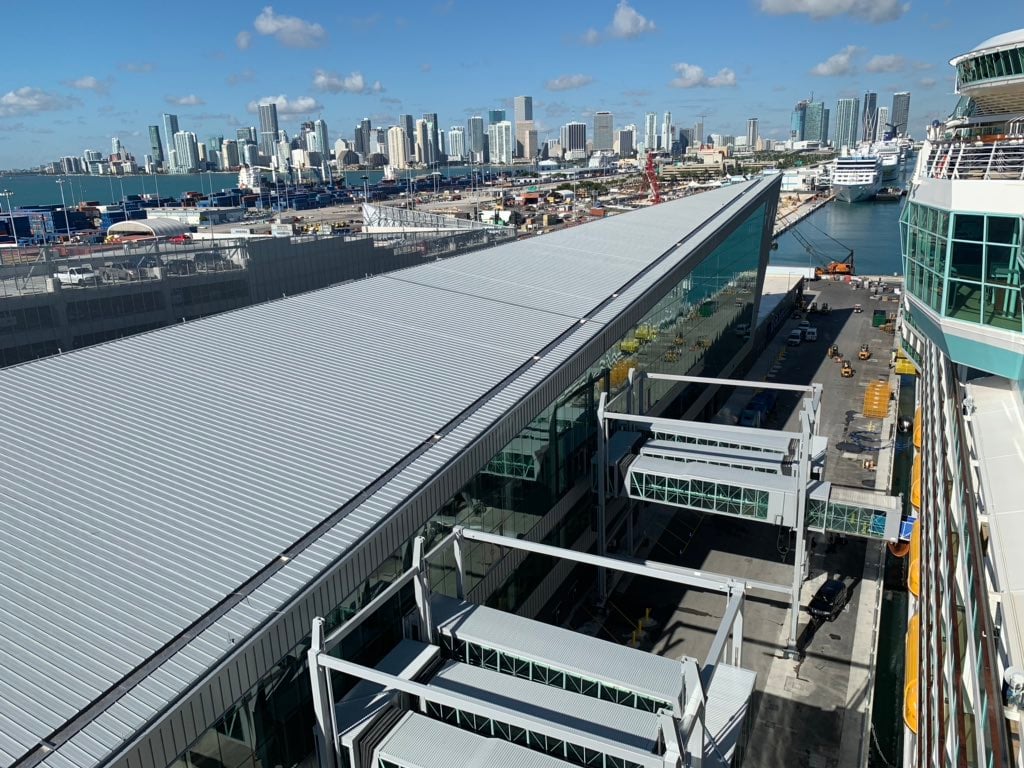 It seems easy enough when planning a cruise to squeeze it in by ensuring I will be among the first off the ship to make a flight home, or drive back in time to get to work.
The reality is getting up early enough to be among the first off the ship is anything but enjoyable.
Not only is waking up early unpleasant, a lot of other people have the exact same idea.  You still end up standing in a line to disembark the ship, and it always seems no matter what early time I get out of my room to get in that line, there are always way more people waiting before me than I expect.
On top of all of that, I end up groggy and tired for the rest of the day, with a nap later in the day to recuperate. 
Instead, I strive to make plans that do not require me to be off the ship quite so early (when possible) to avoid making the last morning quite so miserable.
Stay in the same cabin as my kids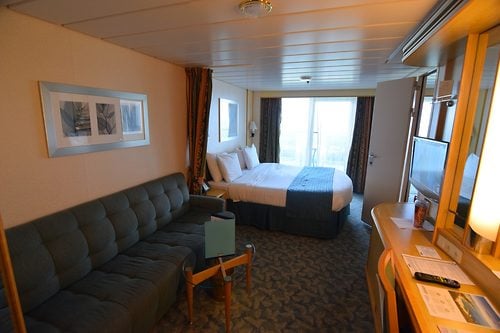 I learned this lesson at an early stage with my children: I love them, but I do not love sleeping in the same room as them.
Just like at home, my kids have different sleeping habits than I do, and I prefer them go to bed at a certain time is not necessarily the same time as me.
In addition, having four of us in one room is usually a tight fit.  There are plenty of cabins for 4 people, but there is not usually a lot of space.  Rooms that do have more living space for a family of four tend to be suites, and those prices do not fit in our budget.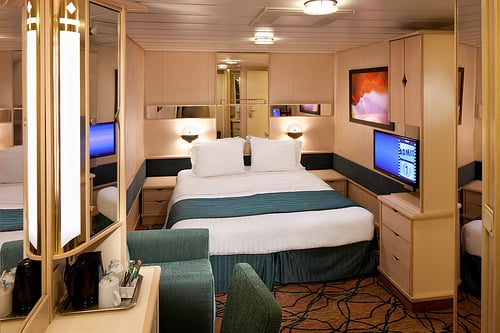 Instead, we book two connecting rooms so that we have a common inside door between my wife and I and the kids.  This way, the kids have their own space, their own beds, and their own sleep schedule.  We turn off the lights, wish them a good night and close the common door.  
Moreover, two rooms means two full bathrooms.  As my daughters get older, this investment is worth every penny.
Getting two rooms is not as expensive as it sounds, and even if we have to move down from a balcony for four people to two inside connecting rooms, the added space is worth it every time.
Read more: Royal Caribbean adds connecting room feature to website search
Try to "wing it" in St. Thomas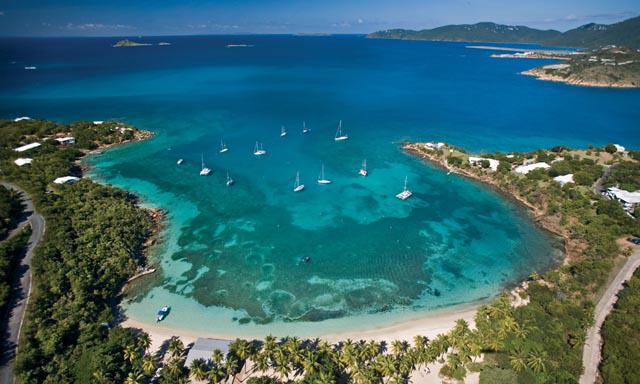 I have generally had good luck in ports with walking off the ship and figuring things out as I go, but St. Thomas recently became the exception to that rule.
Due to the location of where your ship docks, a taxi is a must-have and if you want to go somewhere most others do not, getting a taxi became an exercise in futility.
On a cruise in 2019, I wanted to go to a part of St. Thomas no other cruise guests wanted to go. The taxi drivers were unwilling to take me because they could make more money going to higher demand tourist areas.
The result was I abandoned my plans to go there, and in the future, I will make arrangements ahead of time to avoid this issue.
Read more: Guide to visiting St. John on a Royal Caribbean cruise
Sleep in when visiting Perfect Day at CocoCay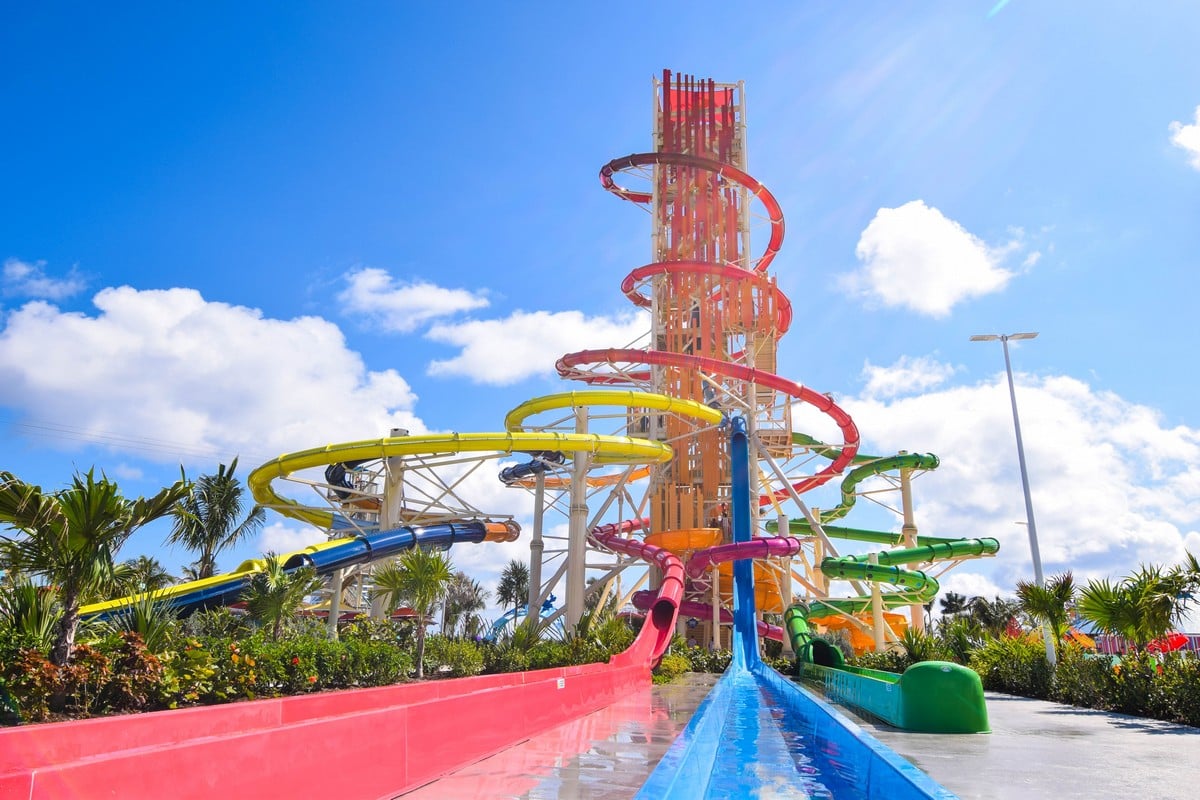 If you think Royal Caribbean's private island is another beach day that you can sleep in before going, think again.
Perfect Day at CocoCay is an amazing destination that offers so much now, and the best strategy for getting a great spot and avoid lines is to wake up and get off the ship early.
If you are visiting the water park, being among the first off the ship is an absolute must-do so that you can avoid lines for slides later.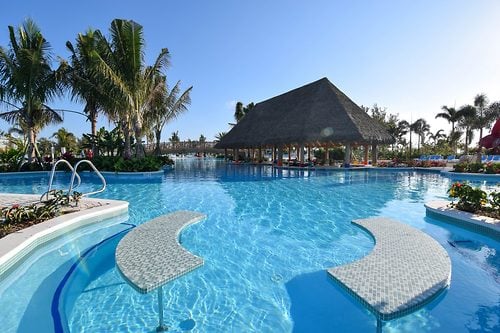 Being off the ship early also allows you to pick the best spots near the pool, beach, or bar.  This is especially important at Oasis Lagoon.
Read more: Do's & Don'ts of Perfect Day at CocoCay
Not bring cash with me to private islands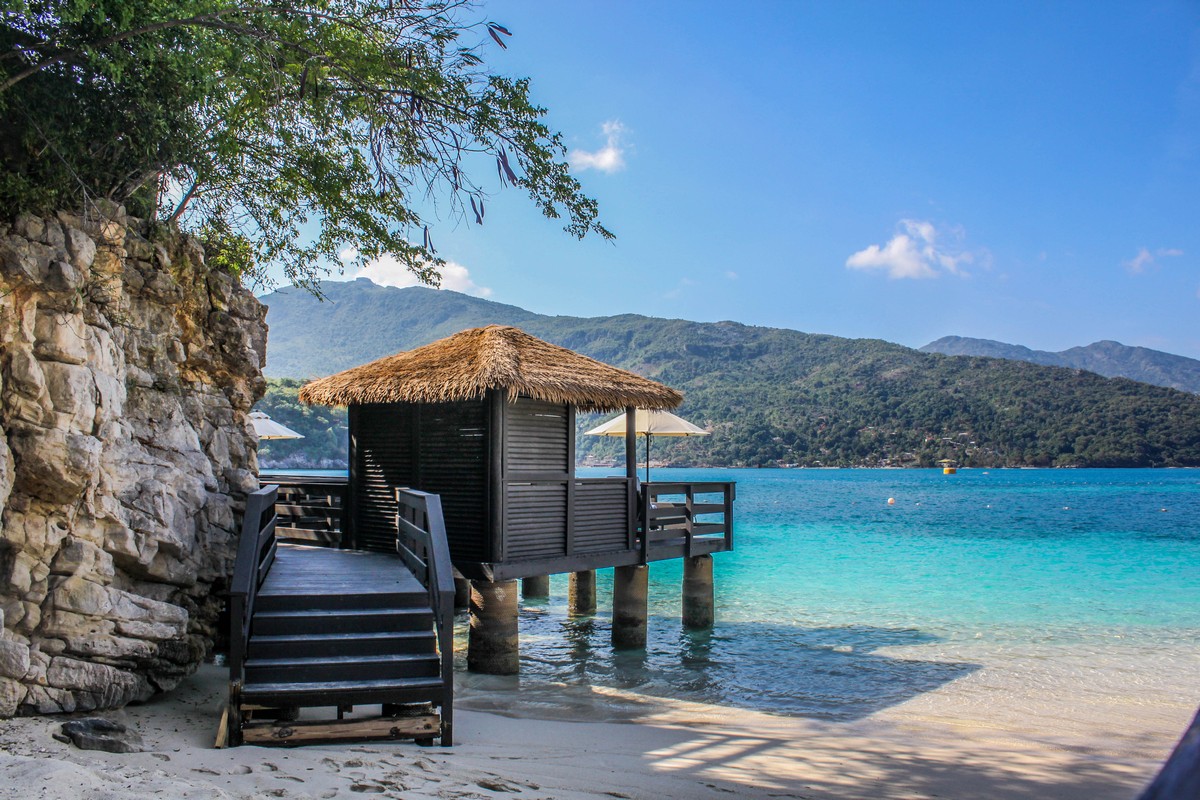 Labadee and CocoCay are Royal Caribbean's private islands and the cruise line allows you to use your SeaPass card to pay for drinks, excursions and other incidentals.
However, the people working on the island that are not cruise line employees cannot take payment with a SeaPass card.
A few times I completely forgot to bring any cash, since it was a cruise line destination, and ended up having to go back to the ship to get cash for tips.
You will find locals working certain excursions, cabana attendants, tram drivers and more. Tipping is customary in some situations, so having a little bit of cash is a must-do from now on.
What about you?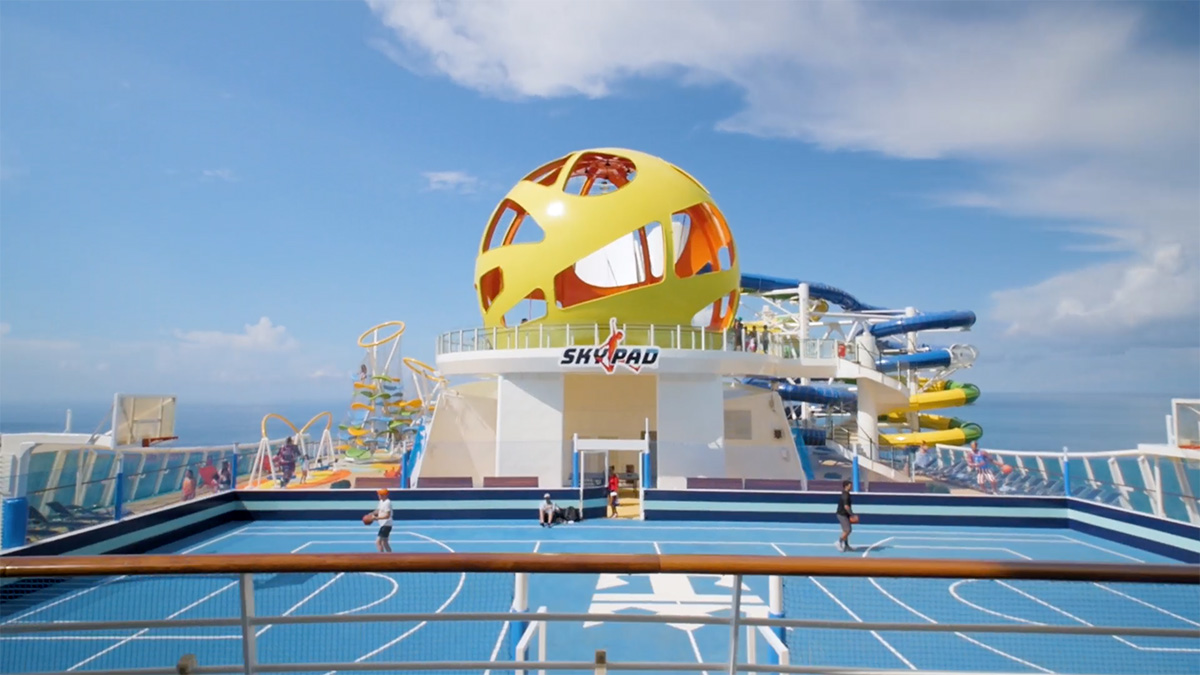 As you can tell, this list is very subjective to my experiences and I am willing to bet many others have their own set of "never again" things.
On the RoyalCaribbeanBlog message boards, our readers shared some of their top picks for things they will never do again on a cruise:
Sell expert lecture - Traveler
Walk to a beach - melmar02
Take the cruise line shuttle to the airport instead of a taxi - dawnelda
Snorkeling in Alaska - wstephensi
Pay cruise line prices for medication - Psycho and Barb
Get off the ship without a porter - coneyraven
Be sure to share your own experiences in the comments below!