In:
Royal Caribbean Cruises Ltd. Chairman and CEO Richard Fain shared a new update on Monday, providing a look at the current state of cruising during the COVID-19 pandemic, as well as providing an outlook.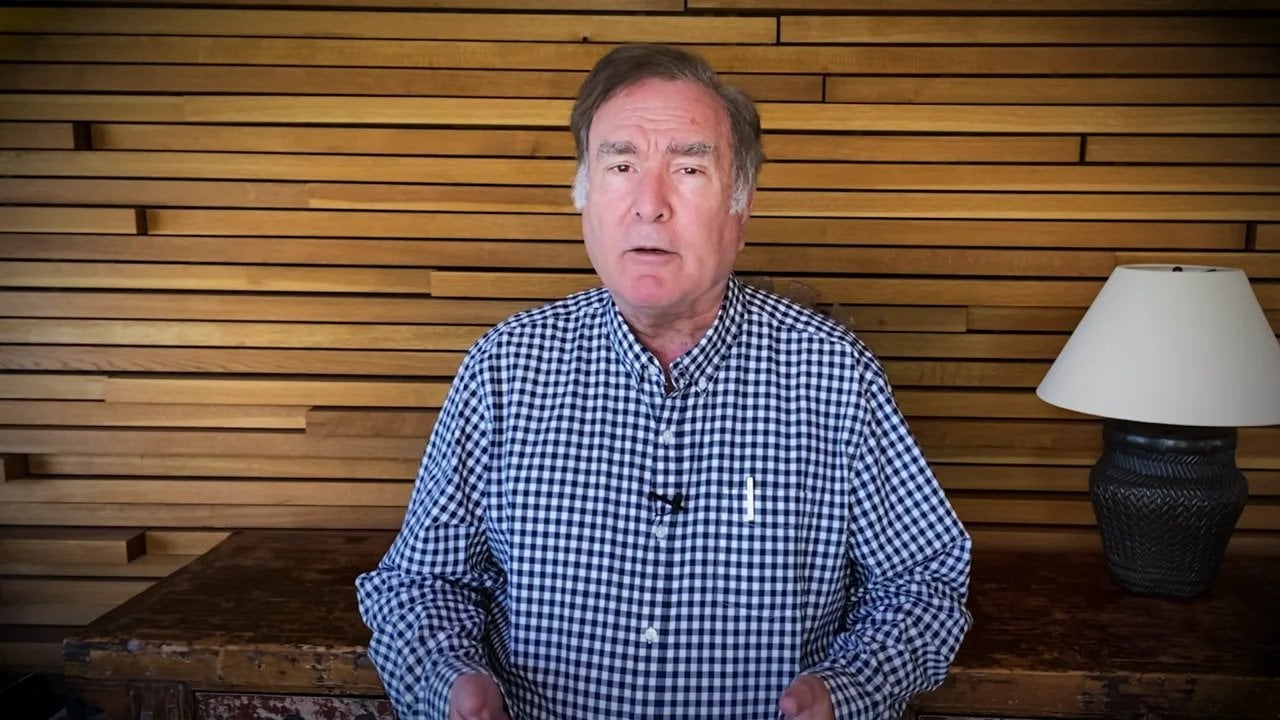 The new video was taken at his home (and filmed by his wife). Mr. Fain drew a parallel to World War 2 when British Prime Minister Winston Churchill seized an opportunity of a British victory on land to provide hope to his people. 
"This was the first ray of hope in a long time, and Winston Churchill said the following to the British people in a radio address. He said, 'Now this is not the end. It is not even the beginning of the end. But it is, perhaps, the end of the beginning.'"
"I think our situation today is similar. Think back a few weeks, and remember it's only been a few weeks, to when this all began. Who understood the true significance of what we were facing? Who realized that it would impact each of us so dramatically? Who fathomed the level of pain, and frustration it would cause."
"But today, we're past that first crazy scramble. Guests have returned home, crews are being cared for, the pause in sailings is underway, and the rush of cancellation has eased up, at least a little, aided with our Cruise with Confidence program."
Mr. Fain spoke to the frustrations and financial turmoil both Royal Caribbean and travel advisors are facing during this downturn.  
"Our economic picture is tough. No revenue is coming in, zero. And our expenses continue, and I know each of you, like us, are having to make decisions that bring tears to your eyes."
"Realistically, we in the travel and tourism business, will probably be at the tail end of the recovery."
In addition, Royal Caribbean is now focused on making very certain that when cruises do resume, they are ready not only to welcome guests back onboard, but to ensure they are healthy.
"Our people are using this time to adjust our protocols, to prepare for a public that's much more focus on health and safety than ever before. We're working with the CDC and others to make sure that we're taking advantage of all the new knowledge, the new technology, and the new procedures to ensure that our cleanliness and our health efforts are at the very highest level."
"We will take the steps that we need to take to allow you to sail confidently."
Like in his other videos, Mr. Fain was frank and direct with his view of how things are progressing, and where they will go.
"Now, we need to think about the future. Travel and tourism are, and will be, one of the most important areas globally. It's true not only in economic terms, but also for the benefit of society as a whole. The world needs to break down the barriers that isolate us; the world needs to understand each other; and people need to share experiences. This is what we all do, and we do it damn well."
In conclusion, Mr. Fain offered a positive outlook for all concerned about when cruising might resume.
"Just over a month ago, I said that this would be over sooner than we think. I didn't put a date on it, and I still can't, but I stand by my statement."
"The cruise industry has only been shut for about a month. It may seem like forever, but it really has been only a month. The slow return will also seem like forever, but it too is coming. And when it does, we need to be prepared for it.
Mr. Fain has been producing videos on a near-weekly basis, and you can check out each of his powerful and insightful takes on the situation: