In:
Richard Fain announced he will step down as Royal Caribbean Group CEO in January 2022, leaving behind an incredible legacy over his 33 years at the helm.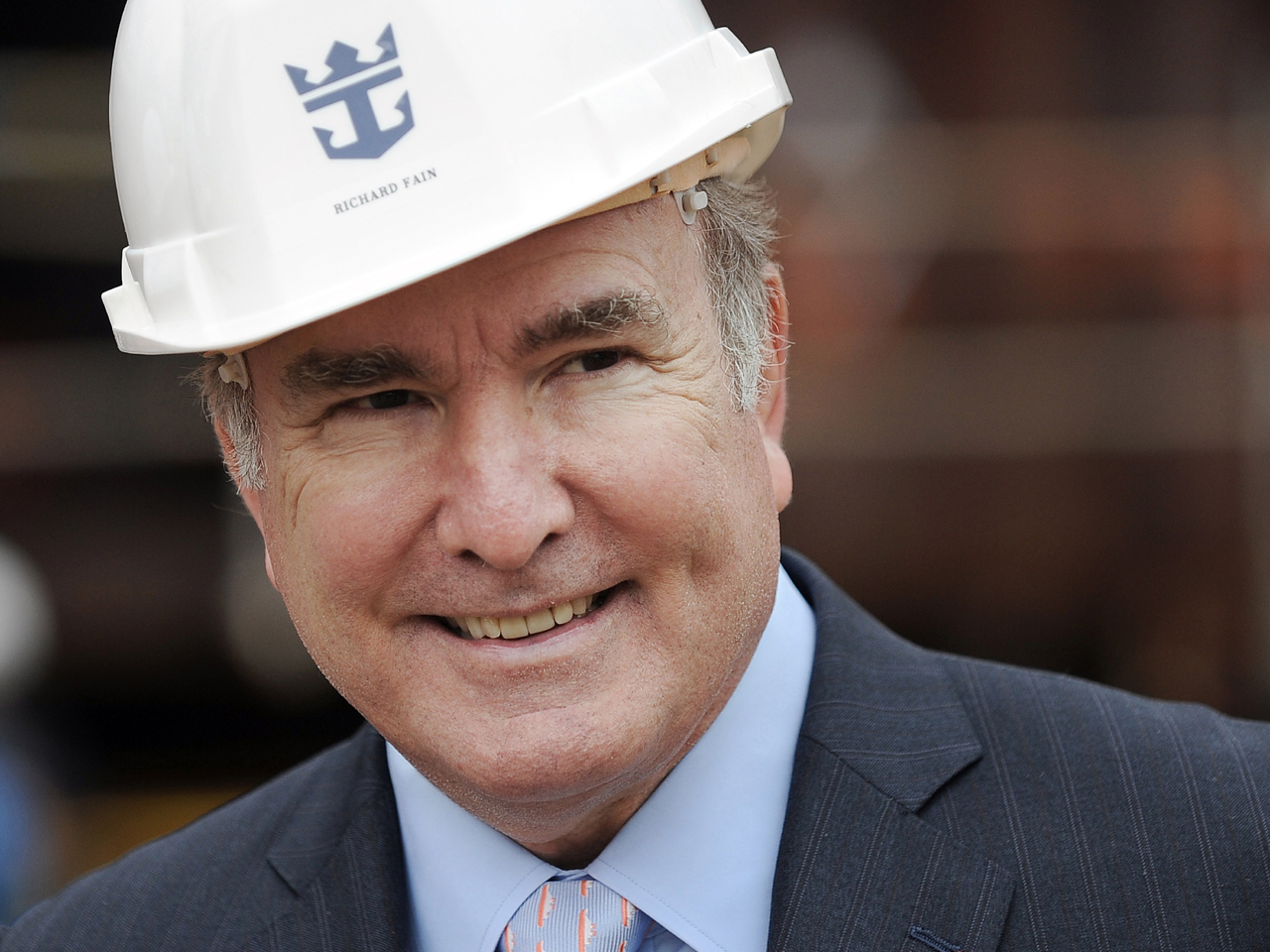 With Mr. Fain moving away from the day-to-day operations of the company, it makes sense to look back on some of his many accomplishments.
Mr. Fain joined the company at a time when Royal Caribbean was still deeply rooted in the beginnings of modern cruising, and ushered in innovations and changes that fundamentally changed what the public thinks a cruise ship can be.
There is no way to perfectly encapsulate all of Mr. Fain's accomplishments in one post, but as Royal Caribbean and the industry wish Mr. Fain a fond farewell, we look back at some of his major achievements.
How Fain joined Royal Caribbean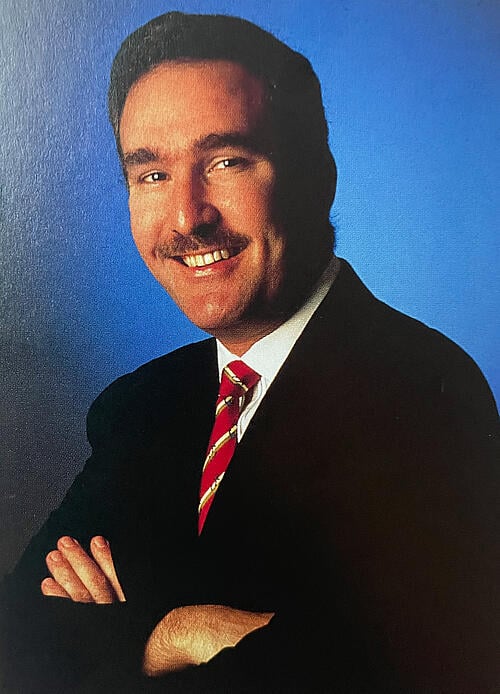 In the 1980's, Royal Caribbean was a middleweight contender in the cruise industry, and it quickly reached a crossroads of what to do next.
Song of Norway had ushered in a new era of cruising, but by the end of 1983, the company was considering what expansion would make sense.  Economies of scale, already realized onboard Song of America, were clearly the wave of the future.
Like any sensible enterprise pondering its next step, Miami's management went shopping for advice, turning to the Cambridge-based consulting firm of Arthur D. Little.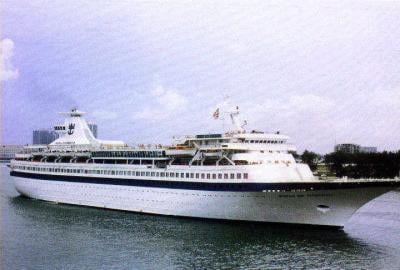 The highly respected organization was asked to undertake a survey of the cruise industry with an eye to determining Royal Caribbean's position and potential within it.
At the time, Richard D. Fain was the vice-president of finance for one of the original investors in Royal Caribbean, Gotaas-Larsen.
In the 1970s, Fain had served as treasurer for both Gotaas-Larsen and its parent company, International Utilities, becoming increasingly involved in Royal Caribbean's financial operations.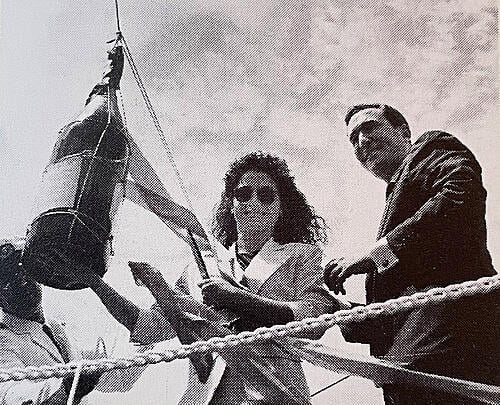 Richard Fain chaired that committee, an appointment to which two of the founding families of the cruise objected (Skaugens and the Wilhelmsens) because his chairmanship would give Gotaas-Larsen double representation.
But Fain, in turn, promised to remain impartial. Fain discovered that by holding meetings in Miami, he was able to guarantee the attendance of key corporate personnel, who had a wealth of information to enrich Arthur D. Little's accumulating data.
As of 1984, the report pointed out, Royal Caribbean had an eleven percent market share, compared with NCL's fourteen percent and Carnival's fifteen percent. Although the conclusions were the result of a strategic thought process and were not motivated by the importance of being big, immediate expansion was recommended: additional newbuilding and/or a merger with another cruise line.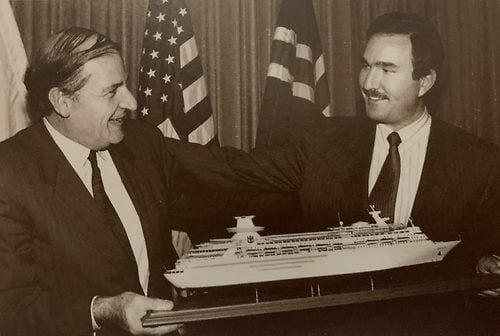 "Expansion" was the operative word, expansion not only of Royal Caribbean's next class of vessel but its size of operations as well. 
This report galvanized Royal Caribbean, and in 1984, the world's largest purpose-built cruise ship, Sovereign of the Seas, was conceived. And the committee that bad been assembled to assist with the Little report evolved into Royal Caribbean's Steering Committee, with Fain remaining in the chair.
Voyager of the Seas
Mr. Fain began his career as the CEO of Royal Caribbean right around the time Sovereign of the Seas launched, and the cruise world was once again changed when Voyager of the Seas redefined what a mega ship is.
He realized that the image problem the cruise industry had among the public of being outdated, boring and, as an industry joke put it, full of "the newlywed and the nearly dead".
Mr. Fain believed to attract a new kind of customer, he needed a new kind of ship. To build it, he hired Harri Kulovaara in 1995, a Finnish naval architect who made a name for himself designing passenger ferries.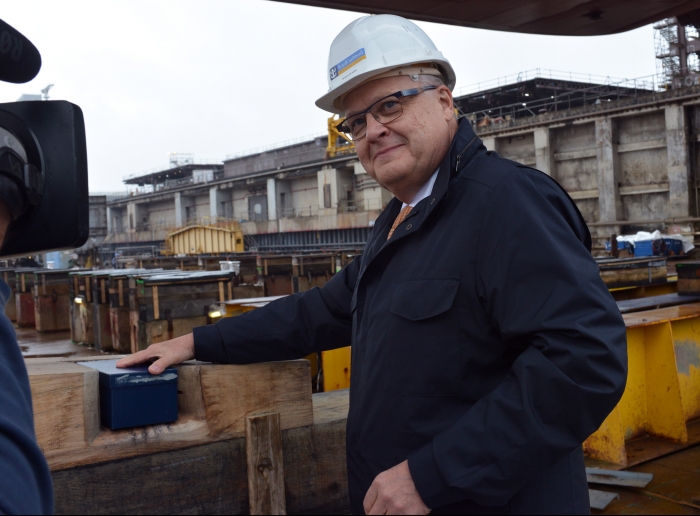 Kulovaara was brought onboard to help run the company's shipbuilding department.
Originally, Royal Caribbean was looking to commission a carbon copy of Sovereign of the Seas. "We're not going to build that, Harri," Fain told him. "We need something better."
That "better" idea ended up being Voyager of the Seas.
Voyager of the Seas launched in 1999, and introduced the first ice-skating rink at sea, the first rock climbing wall at sea, and indoor promenade. It was also 75% bigger than the previous-largest cruise ship, exceeding Panamax – the width of the Panama Canal, an industry-standard measurement.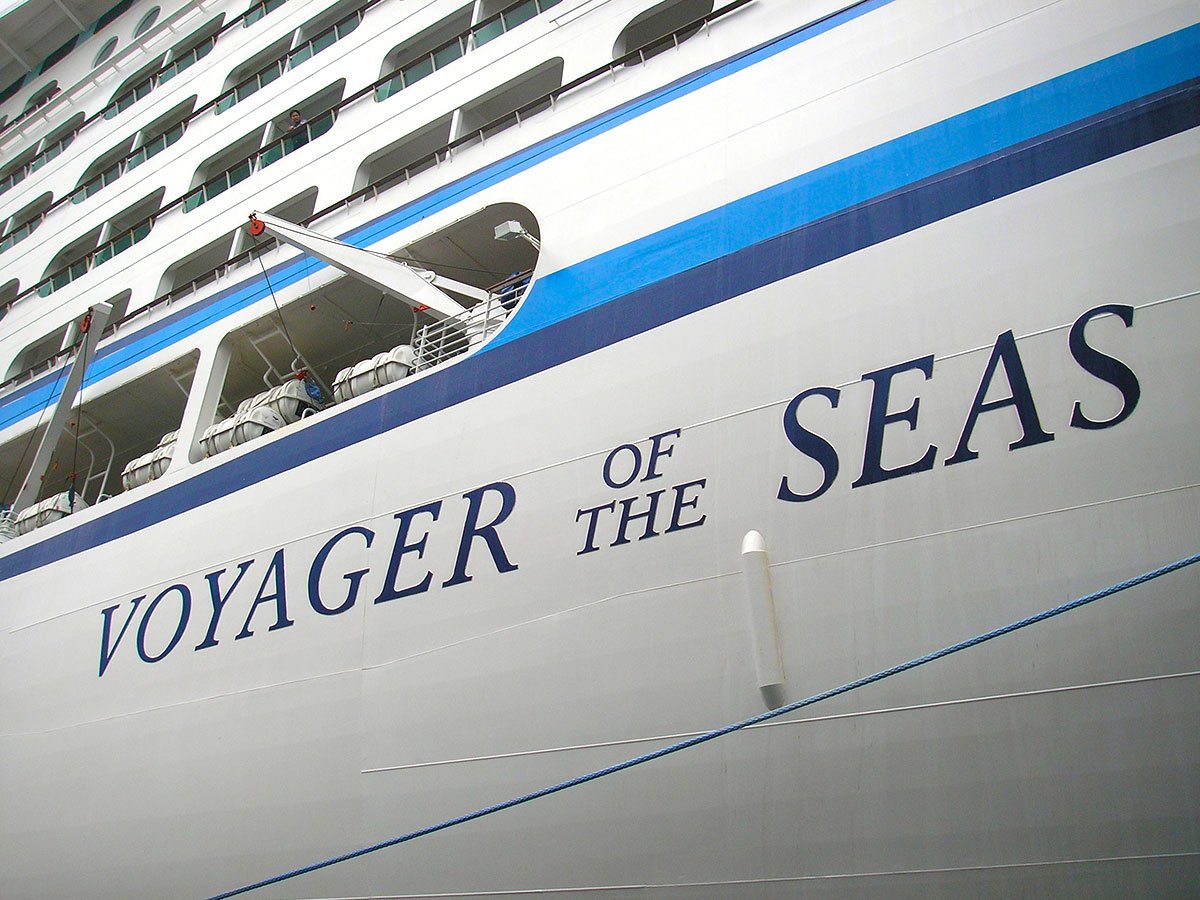 "You wanted things that helped convey that this [cruising] was an unusual activity, that you could do what you wanted," Fain said. He said Voyager of the Seas was instrumental in continuing to shift the idea that cruising was for everyone.
Like Song of Norway and Sovereign before her, Voyager of the Seas would innovate ship design for decades and become the new standard going forward.
Oasis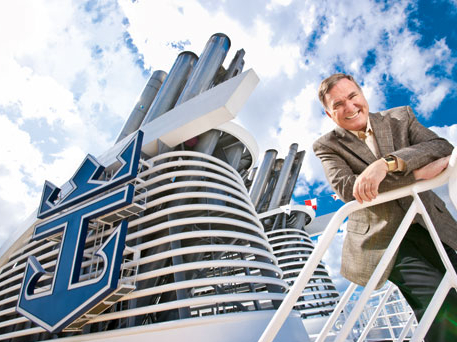 Copyright :©BRIANSMITH.COM
Turning the cruise industry on its head is something Richard Fain started getting good at, and history would repeat itself yet again with the most ambitious project yet for Royal Caribbean with Project Genesis.
Six years before Oasis of the Seas would be launched, Mr. Fain and the team at Royal Caribbean started out with the concept of wanting to do something new and different. 
We decided to start with a blank sheet of paper and said, "What do we want our guests to do? What activities do we want to offer them?" The name of this project was Project Genesis. The idea was to indicate that this was a fresh start in terms of design. We didn't actually start out intending to build something quite so large."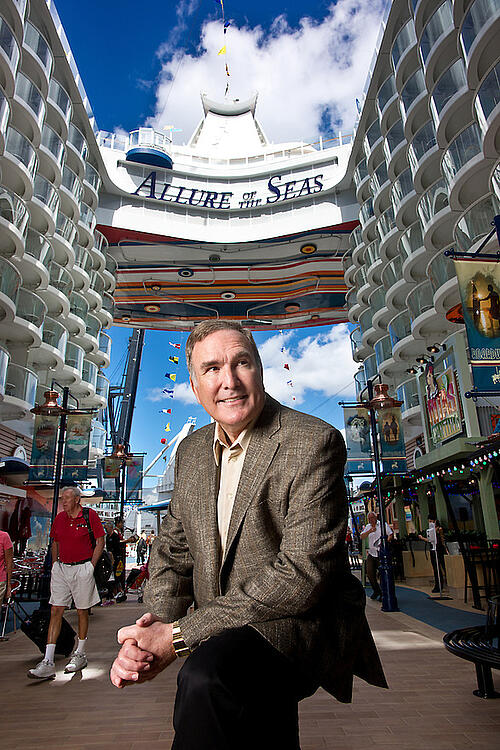 Copyright :©BRIANSMITH.COM
"The whole thesis was to give people more choice. So instead of one large pool deck divided into two we wanted to have a series—one just for families, one just for adults, one just for sports … When we added up all the things we wanted to provide for people to do, it turned out the ship was much bigger than originally expected, as we were also able to provide much more in terms of activities and amenities. "
Royal Caribbean brought in architects and designers to help take all the ideas the company had and create a revolutionary cruise ship.
At 225,000 tons, the Oasis of the Seas weighs as much as four Titanics.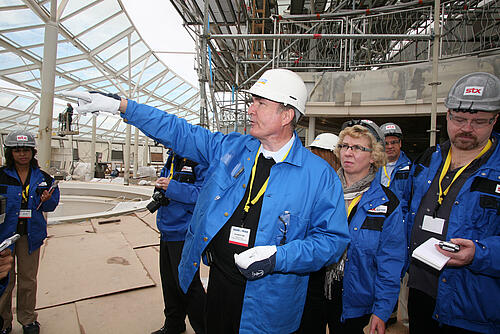 Beyond her size, Oasis of the Seas introduced the crowd-control concept of "neighborhoods", with seven in total.  Oasis also was the first ship to have a split-back design that opened the back of the ship up (Boardwalk), as well as an open-air park featuring 12,000 plants in the middle (Central Park).
Then there's the first AquaTheater at sea, the first zip line at sea and much more.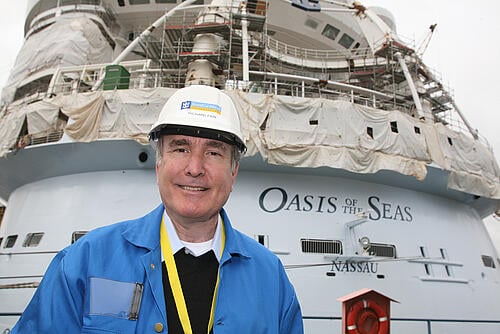 In short, Oasis of the Seas continued Royal Caribbean's legacy of revolutionary cruise ship design.  Any new mass-market cruise ship built since has had to compare itself to the game-changing Oasis of the Seas.
Covid
There is no way to talk about Mr. Fain's legacy without also acknowledging the tremendous work he did publicly and behind the scenes during the Covid-19 pandemic.
No company was properly prepared for the government mandated shutdown of the cruise industry, which was the only industry to voluntarily shut down on its own but then face stiff opposition to prevent it from returning.
From the onset of the shutdown, Mr. Fain began producing short videos posted online for travel agents that shared his outlook on the situation, as well as hope for the future.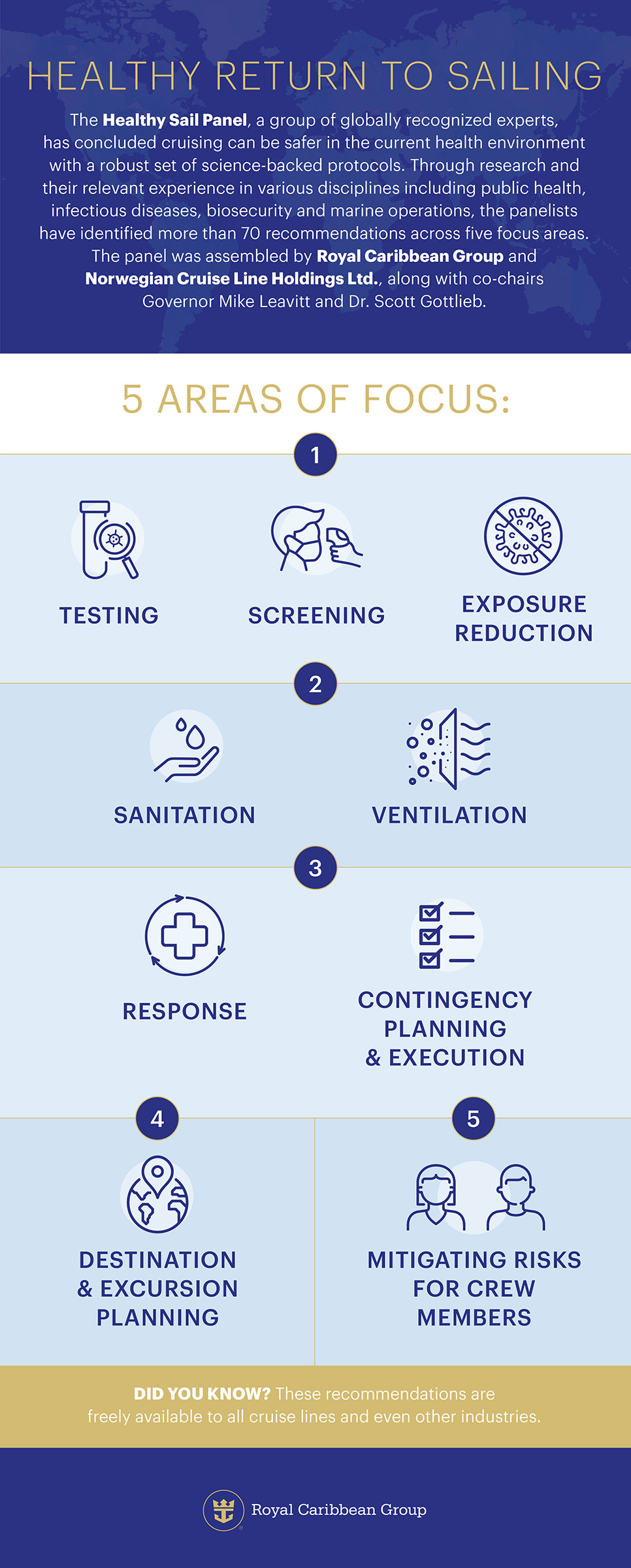 While these videos may have been intended only for the trade, they became a beacon of hope in a shroud of unknowns. For many cruise fans, it provided helpful insight into what may come next, as well as much needed optimism.
Behind the scenes, Mr. Fain championed the creation of the Healthy Sail Panel, a group of renowned health experts who established safety and wellness protocols to restore confidence in cruising safety.
It was fitting he announced stepping away as CEO in a video update for travel agents, bringing his tenure to a close in the same way he provided updates for more than a year.