In:
As Royal Caribbean ships are shutdown for at least the next six weeks or so, I wanted to take a peek at what cruise ships looked like years ago.
Cruising has evolved over the years, and Royal Caribbean has changed with the times.  Looking back on the first few decades of Royal Caribbean's existence shows some interesting choices and amusing contrasts to today.
All these photos are from the out of print book "Under Crown and Anchor: Royal Caribbean Cruise Line, the first twenty-five years".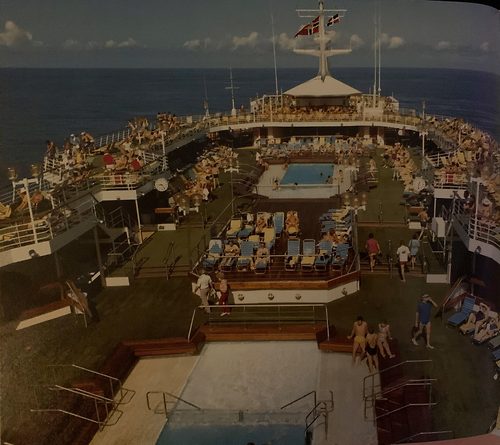 We begin with this look at the Song of America's expanded sun bowl, featuring for the first time on any Royal Caribbean ship, two swimming pools.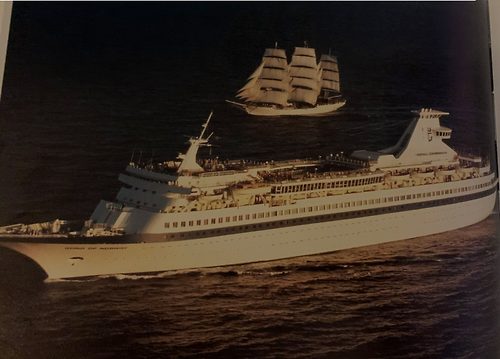 This is an interesting contrast with Oslo's sail-training ship Christian Radich side by side in the Caribbean with the newly lengthened Song of Norway.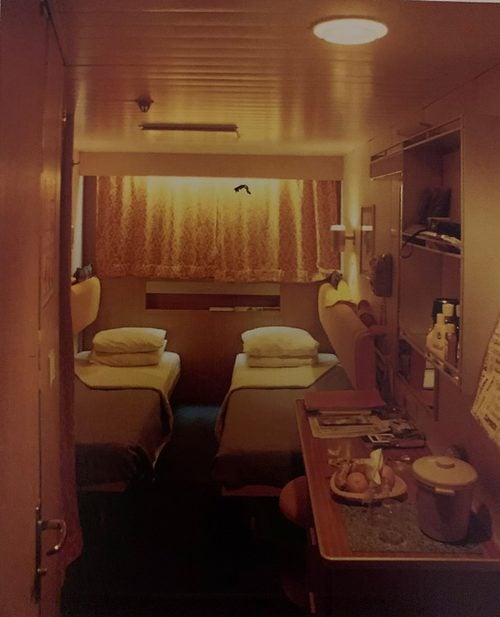 Here is a look at the compact, but complete standard cabins on Song of Norway.  These were tailor-made in 1970 for passengers comfort and convenience.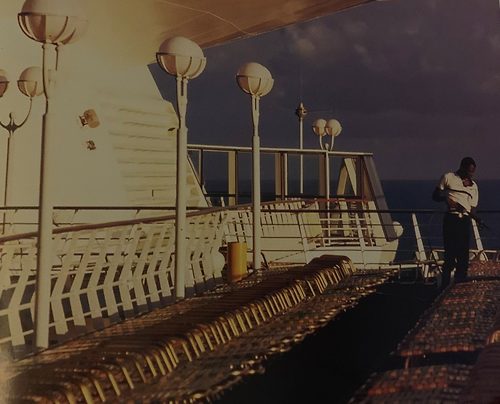 Thorough maintenance has always been an important aspect of Royal Caribbean's dedication to its craft.  The chair colors bring back memories.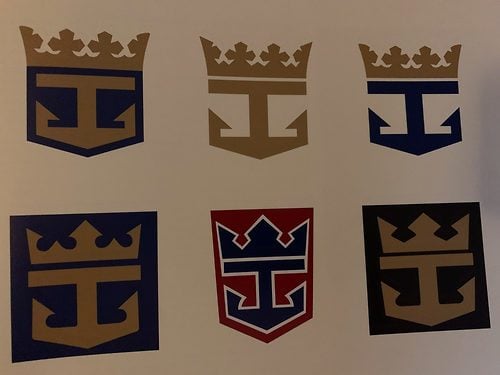 Check out the shaping of Royal Caribbean's logos.  These are examples of Royal Caribbean's Crown and Anchor in various stages of design development.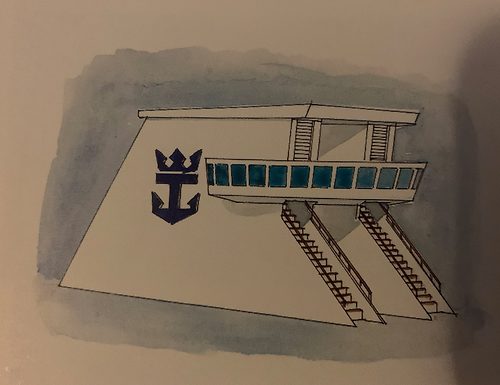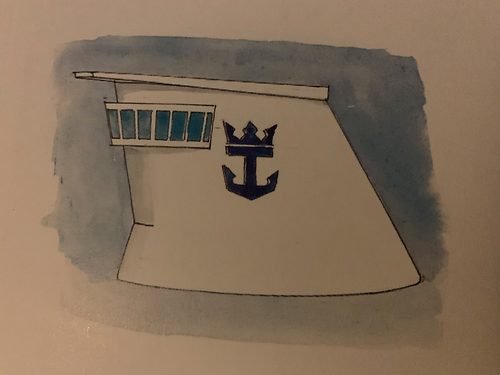 Speaking of designs, here is a look at some early ideas for the configuration of the Viking Crown Lounge.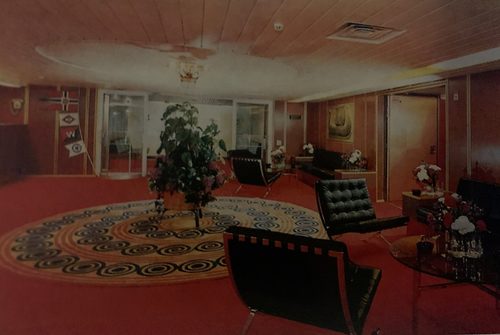 How can you not enjoy interior decorating in the 1970s? Here is the embarkation lobby in 1970 on Song of Norway.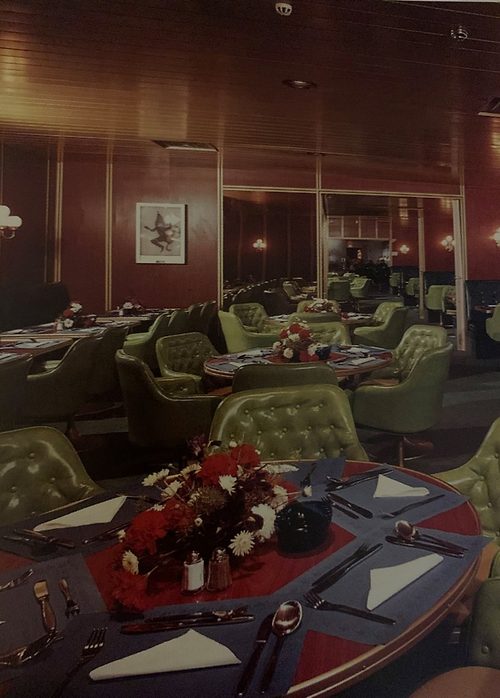 Speaking of interior design, here is a look at Song of Norway's The King and I Dining Room.  
Interiors were "perhaps a little loud in the matter of color, but this was necessary to make an impression," said Gjert Wilhelmsen, a member of one of the original families that helped form Royal Caribbean.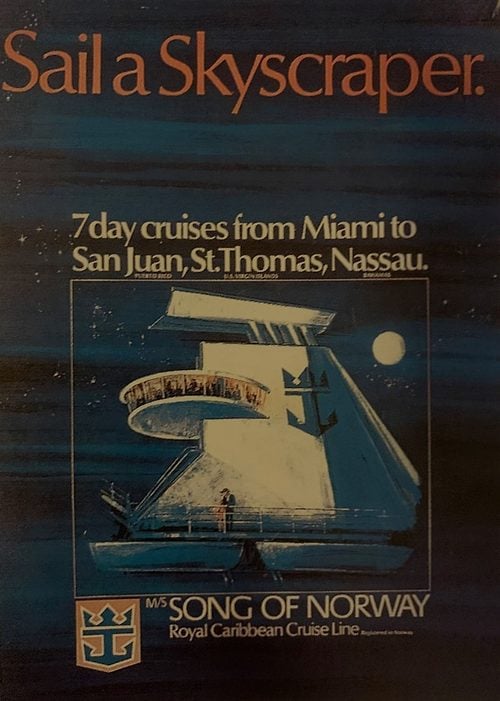 "Sail a Skyscraper" was the call to action in this promotional poster that advertised the Viking Crown Lounge as a major reason to cruise.
Here is a look at Song of Norway after being stretched.