In:
Happy New Year!
Celebrating New Years Eve on a cruise is exactly why we booked this cruise, and the day is finally here.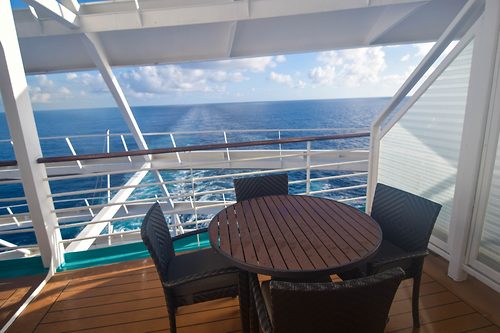 Before we get to the New Years celebrations, we did have a great sea day lined up to enjoy.
We kicked off our morning with a private ice skating session. As part of our group cruise activities, we rented out Studio B so that everyone in the group could enjoy a private free skate session.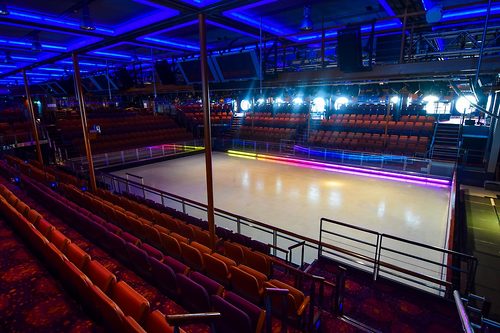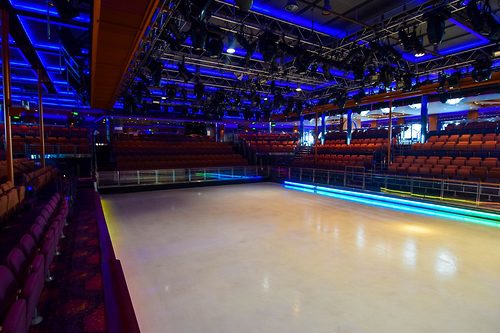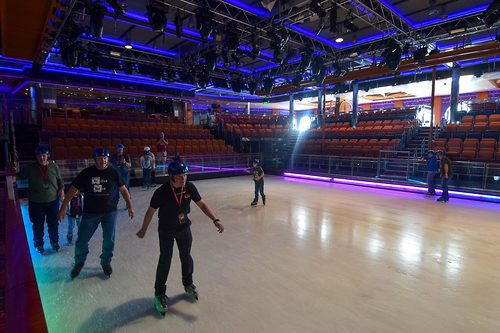 I was happy to say I managed to not fall and/or embarrass myself during the skating session.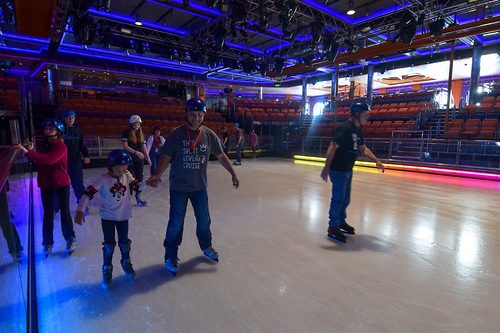 After ice skating, some of us headed to the Schooner Bar for morning trivia. I really enjoy trivia on a cruise ship, and it was a good set of questions. While my team did not win, another team made of up group cruisers did win.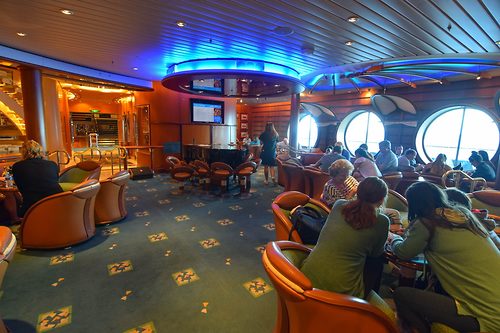 Next up was the suite concierge invitation for a reception in celebration of all suite guests. It was held in Giovanni's Table, where light snacks and beverages were served and the ship's officers came by to say hello.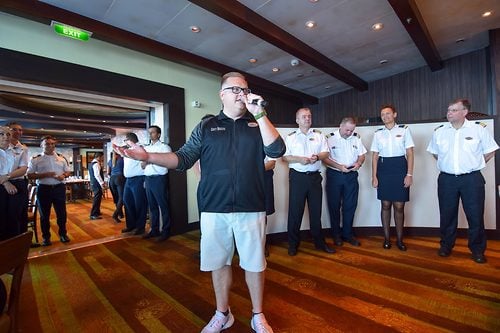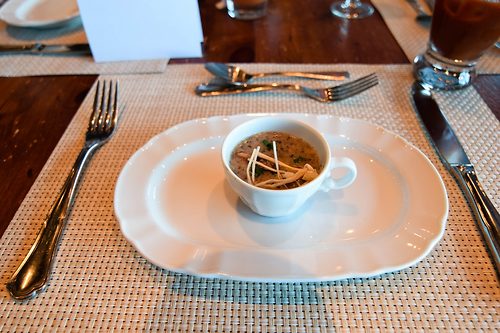 For lunch, we decided to eat in the main dining room. As per usual on a sea day, there is a fixed menu available, as well as a salad bar option.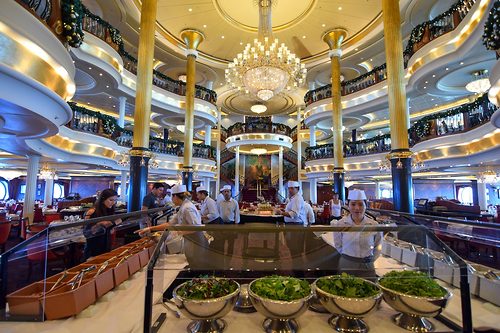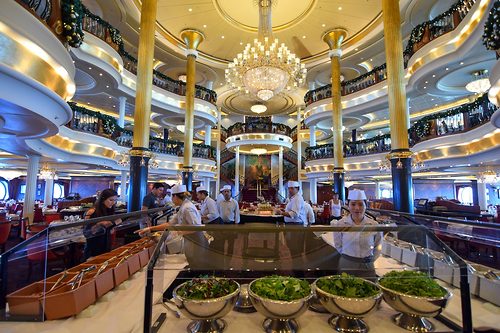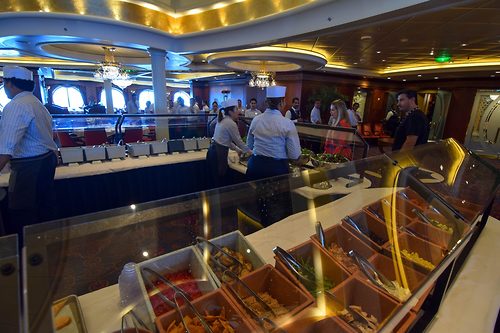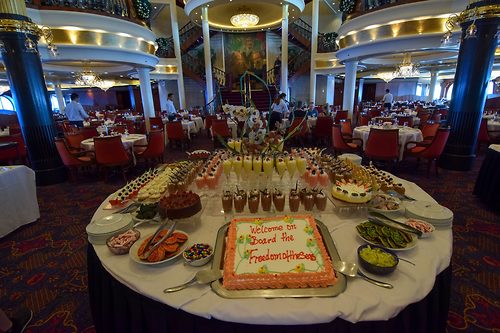 In the afternoon, our next group cruise event was scheduled, which was the pub crawl. A pub crawl is basically where we enjoy a drink or two at a few bars on the ship in quick succession.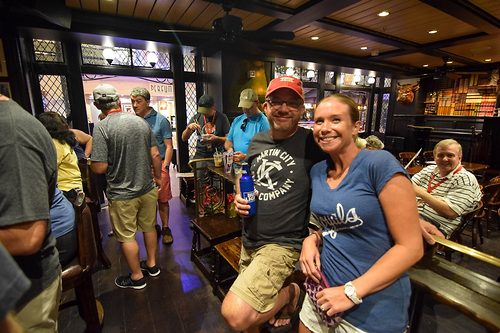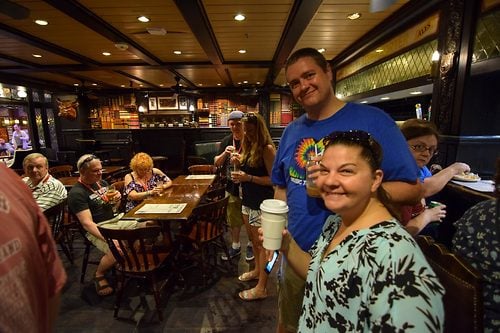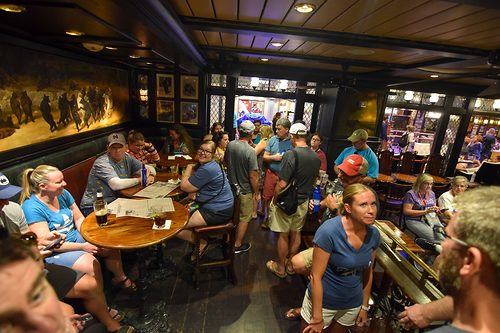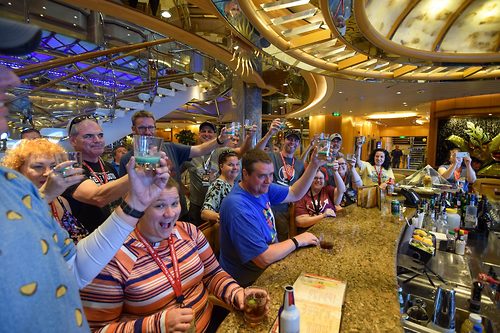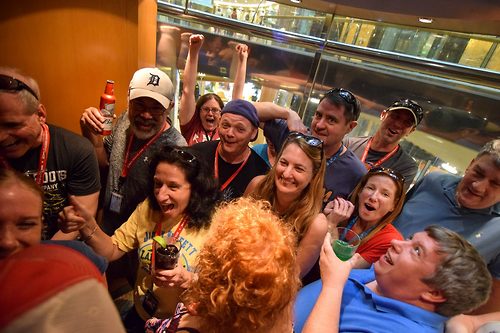 We managed to visit the Bull & Bear Pub, R-Bar, Boleros and the Windjammer Bar. 
I feel that pub crawls are more about the social aspect of getting to know people who are cruising with us, and enjoying each other's company.
As afternoon turned to evening, it was time to get ready for the New Years Eve festivities.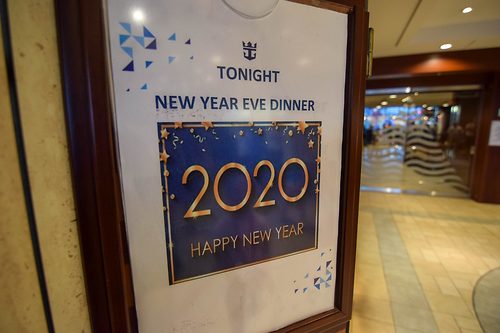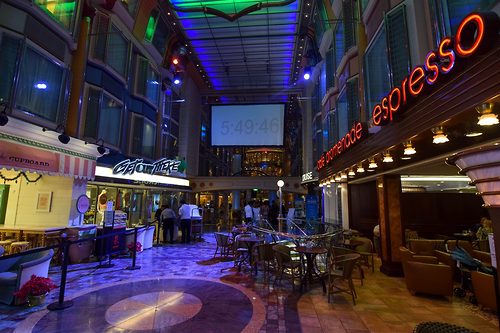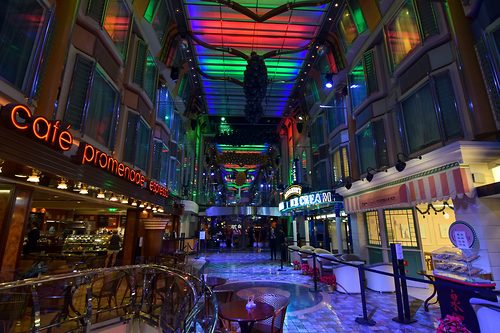 We enjoyed dinner in the main dining room, which had plenty of New Years Eve hats, horns and noise makers.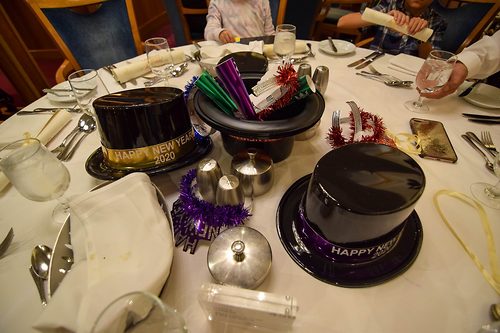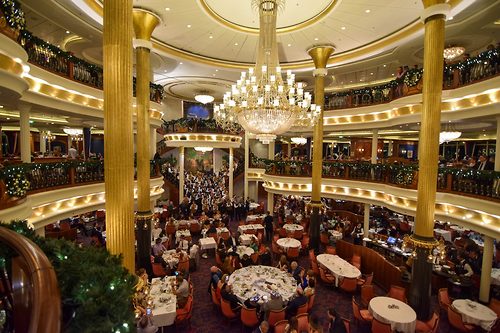 Essentially, the ship is a giant party, and there are different venues around the ship offering various entertainment.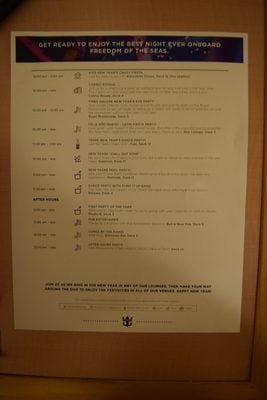 The Royal Promenade is at the heart of everything you can do, but it is also sure to be jam-packed with guests. Royal Caribbean sold private tables to enjoy along the Promenade, but you could stand around as well.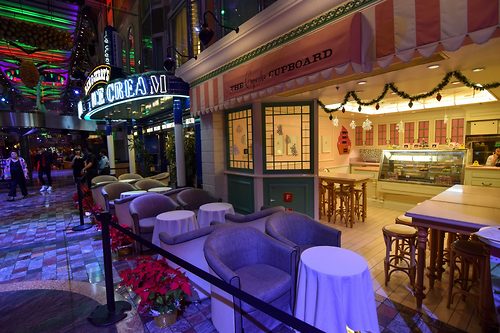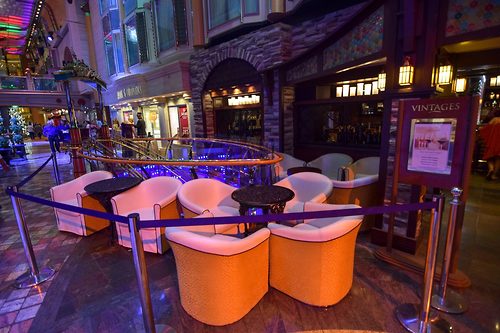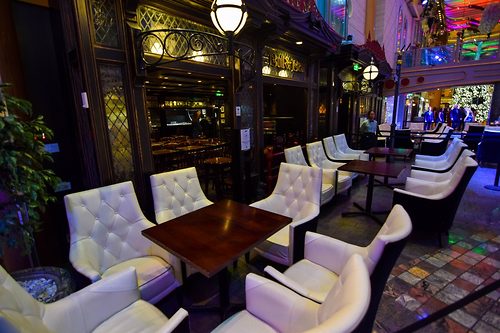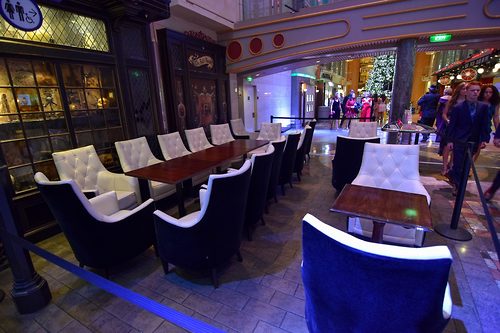 There was live music at various bars and lounges around the ship.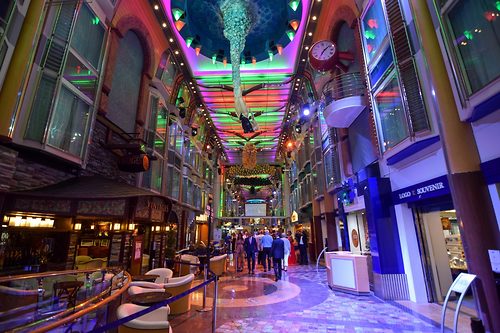 While the Promenade had a lot going on, it was bit too crowded (and hot) for my taste, so most of us decided to ring in the new year from the On Air Club, which had plenty of seating and a full bar as well.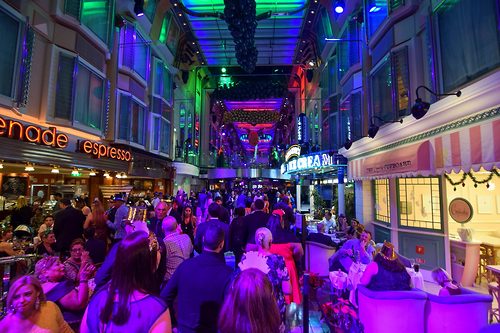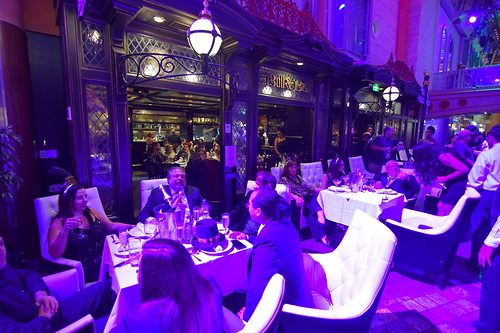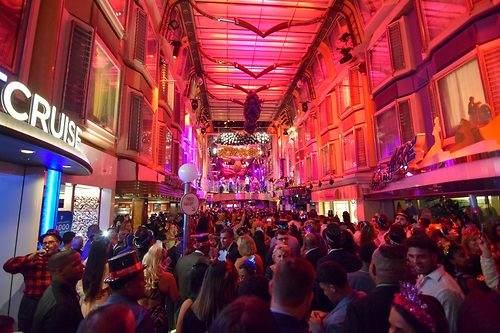 It was a really cool feeling to countdown the final seconds of 2019 with friends, and we enjoyed some great after-party music around the ship following the new year.
Happy New Year everyone!