In:
The last day of our Freedom of the Seas cruise is here, and we started our final day with a very late sleep-in.
The night before, a bunch of RoyalCaribbeanBlog readers had our own Blackjack table at the casino, and we did very well for ourselves. Alas, I did not get to bed until the wee hours of the next morning, so since we had a sea day, sleeping in seemed like the perfect plan.
We woke up in time to kick off our day with lunch at Sabor. One of our RoyalCaribbeanBlog group cruise events today was renting out Sabor for just us to enjoy.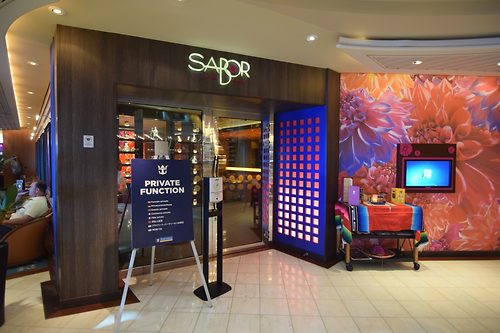 Everyone in attendance had a full range of food and drinks to enjoy, and starting off your day with some Sabor is a great plan!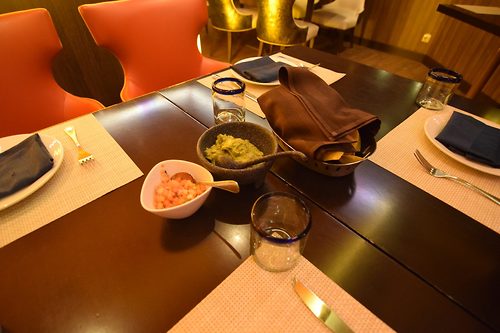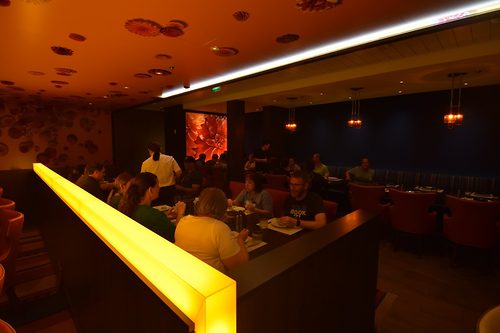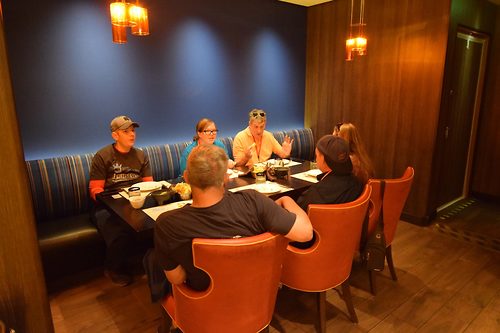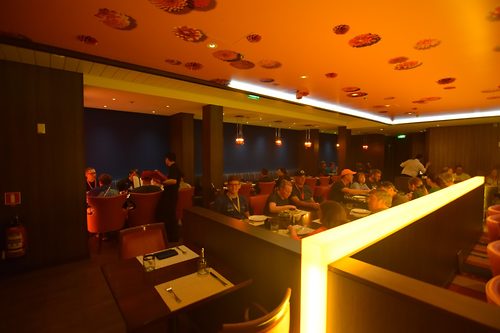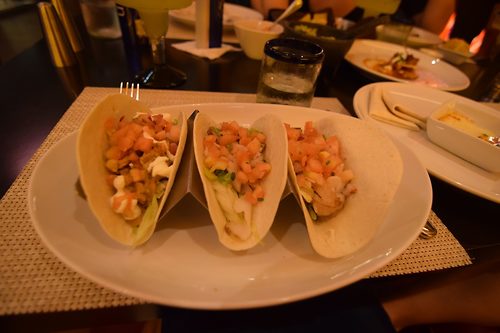 After enjoying my last guacamole of the cruise, I was in need of coffee and grabbed an iced caramel macchiato from Cafe Promenade.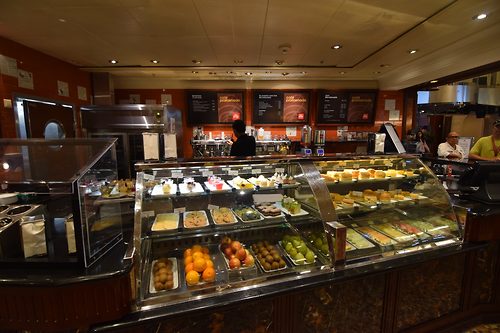 One of the people in our group (Hi Christine) brought a game called Moniker for us to play, and it was a lot of fun. It is a cross between charades and trivial pursuit, and it is a lot of fun.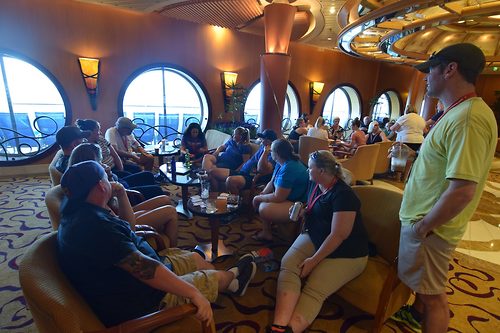 I neglected taking a nap, and enjoyed some time around the ship leading to the afternoon.  Our next event was to conduct a live recording of the Royal Caribbean Blog Podcast from the Star Lounge. I think it was a lot of fun!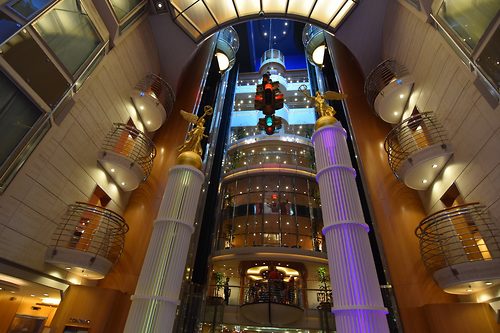 Getting ready for dinner, I enjoyed one last sunset from the comfort of our balcony.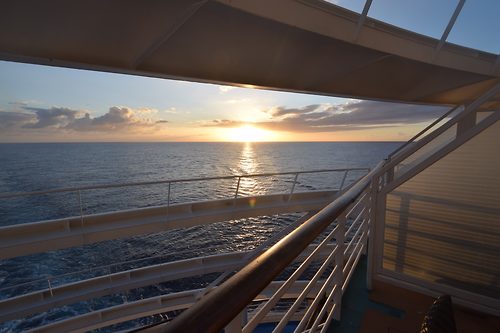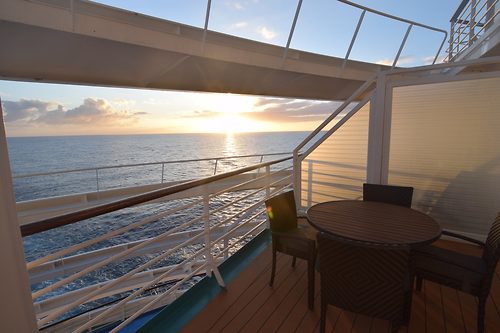 I tried something new this cruise, but placing a bet on an NFL game via the ship's casino.  A friend is a big Bills fan, so he and I put some money down on the game and then watched it from the pool deck of the ship.  Sadly, the Bills lost, along with my bet.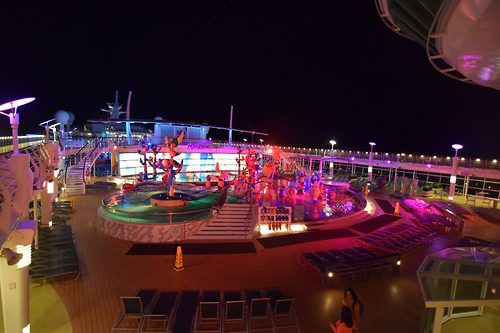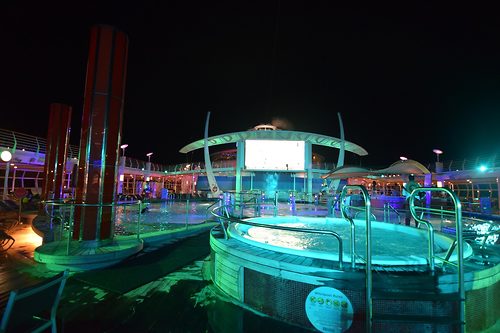 Dinner this evening was in Giovanni's Table, and it was arguably the best food I ate on the ship that was not from Sabor.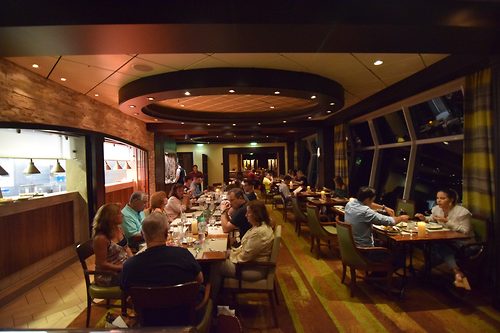 I had the eggplant parm and pasta side.  It was fantastic, and I regret not being able to take leftovers back to Florida with me.
We rounded out our evening in the Pub and enjoying one last round of drinks with friends.
This was a fantastic sailing, and it seemed to go by so very quickly. I am grateful to all the RoyalCaribbeanBlog readers, podcast listeners, Periscope & Facebook friends that joined me on this sailing. Without them, it would not have been nearly as fun.
I hope you enjoyed following along with this live blog, and look forward to you returning for another live blog in less than two weeks on Brilliance of the Seas!