Freedom of the Seas Live Blog - Day Three - Sea Day
In:
Royal Caribbean Blog contributor Michael Poole is on Freedom of the Seas this week reporting all about his cruise experience.
Today was our first of three sea days, I love just relaxing around the ship and enjoying some pool time in the sun. 
I made an appointment for the Next Cruise office right when I got onboard for today at 9:30am, to book some future cruises.  
My advice is to always book the first appointment of the day, as the staff always seem to run over.  We didn't get helped until 10am and it took around an hour. 
I booked the Allure for next summer and Harmony for Spring 2017.  One of the perks from booking onboard is you get on board credit for the current cruise or the future cruise.  Also, you are only required to put down $100 deposit for the booking, which is nice for a sailing almost two years away. 
Pool Deck
After booking the cruise we headed up to the pool deck for some fun in the sun! 
I actually skipped breakfast, as I was still pretty full from dinner.  The pool deck was packed, but then again it was a little after 11AM on a sea day.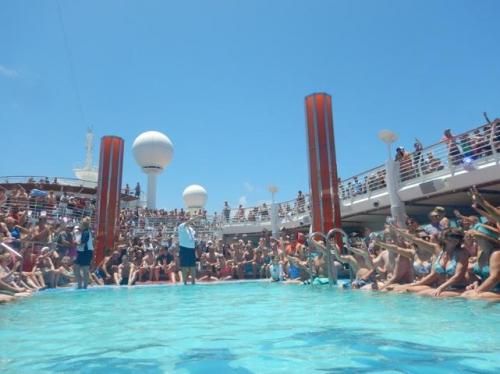 We all jumped in the pool to cool off and they started the belly flop contest shortly after.  This is a fun activity to sit back and get entertained poolside. 
I noticed a lot of children in the pool most of the day, the pool staff was trying to control them the best they could, but they were everywhere. 
The captain actually mentioned our sailing is the most people to ever sail on Freedom of the Seas, 4,440 guests onboard.  My brother and I laughed because the same thing happen to us this past spring on the Oasis of the Seas. 
Lunch at Johnny Rockets
For lunch we headed to Johnny Rockets, this is an upcharge restaurant at $5.95 per person. 
We were a group of seven, so we had to get two tables, but it didn't take too long. 
The staff started dancing to the music once we arrived, so I thought I would be fun to grab my little sister and dance with them!  She was so embarrassed, but who cares we are on a cruise right?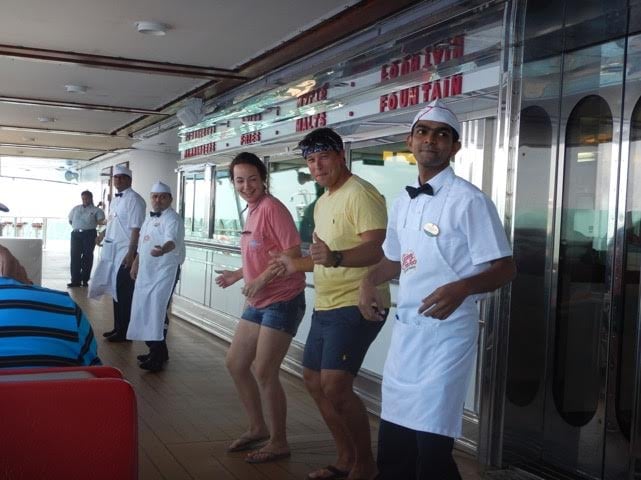 I ordered the smokehouse burger, but just asked for a single burger to save room for dessert.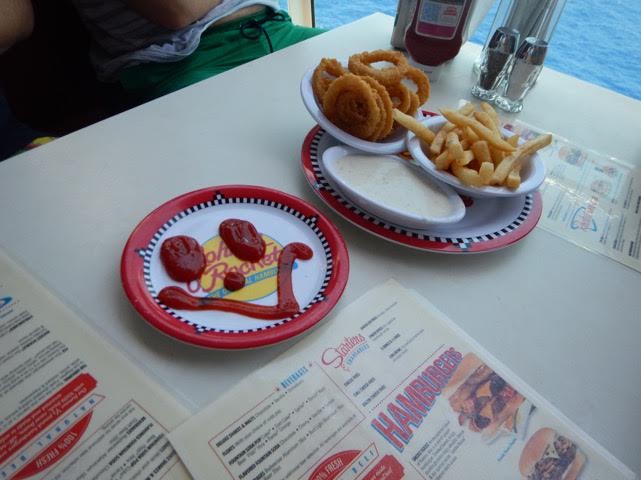 One of my favorite desserts on a cruise ship is their world's famous apple pie and ice cream.  This is one of those must try items when you dine at Johnny Rockets.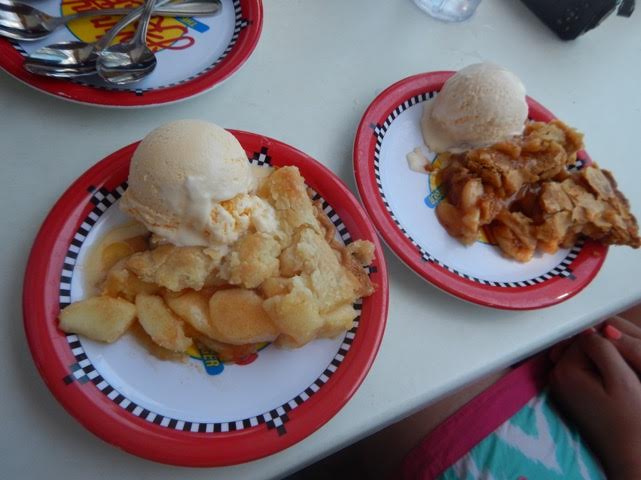 Dinner
Tonight was a special evening because we were celebrating my grandmothers 75th birthday.  She loves Mexican food so we thought what better than having dinner at Sabor.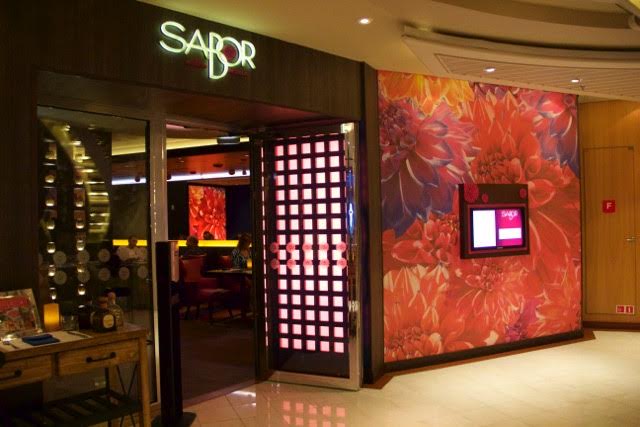 The cost for dinner here is $25 per person and let me warn you the food just kept coming. 
Since we had a larger group at dinner he just brought all the starters out, and we didn't mind.  For the main course I order the pork belly tacos and they were amazing, my brother actually said, "I'm ordering those next week".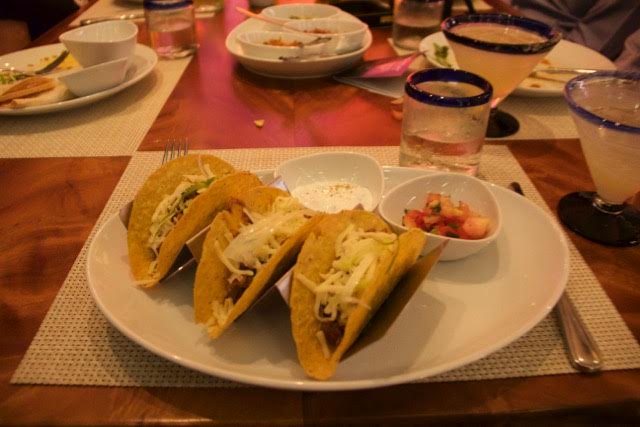 We had pre-arranged to have a cake for my grandmother and it was $13.  The service was absolutely outstanding the whole evening, even the chef came out to see how we were enjoying our dinner.  The restaurant is very small, but wasn't full during our dinner.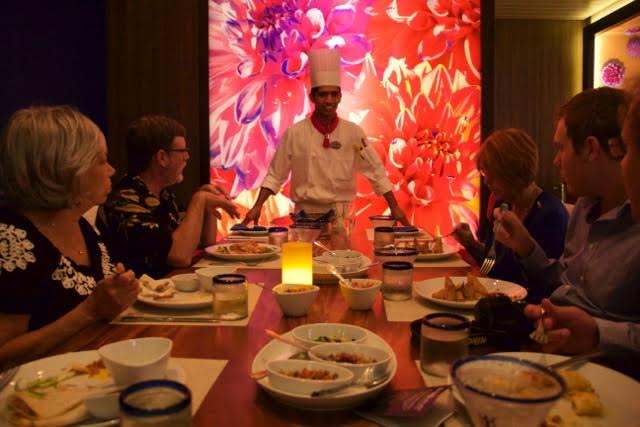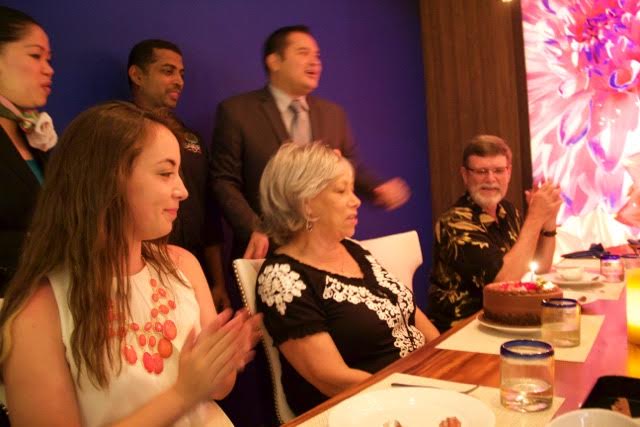 After dinner we headed to the R Bar, where we pull 10 chairs together for our group! 
That wraps up our first sea day, up next is St. Thomas!