Live Blogging from Freedom of the Seas - Preamble
In:
Royal Caribbean Blog contributor Michael Poole is about to go on Freedom of the Seas this weekend and here's his preview of his cruise!
Hi Loyal to Royal Cruisers, its Michael Poole again for another live review onboard Royal Caribbean Freedom of the Seas. If you didn't get a chance to read my review from March onboard Oasis of the Seas, you can click here to hold you over until sail away.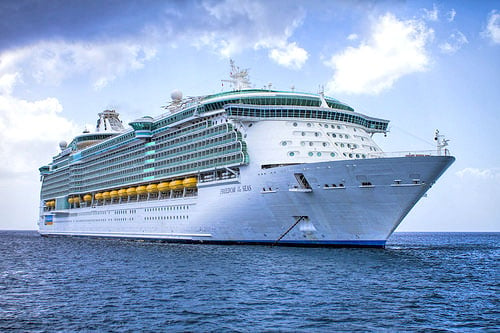 This cruise is a 7 day, Eastern Caribbean sailing, visiting: Coco Cay, St. Thomas, and St. Maarten.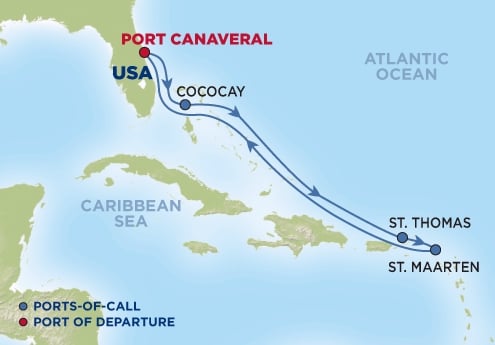 This cruise is unlike any cruise I've ever taken because I am sailing as group; in fact it's a wedding group. My brother Jason Poole is getting married Sunday morning at 10AM, and then we are headed to board the Freedom of The Seas around noon. We have a range from grandparents, parents, and friends we have met of previous cruises joining us. My brother is lucky enough to stay onboard for two weeks, but the whole group is just sailing on the first sailing.
Outside of this being my first cruise sailing as a group, it will actually be my first time onboard Freedom of the Seas. I still find it hard to believe after 22 cruises I've never found my way on one of their flag ship vessels in the fleet. With that being said, I have sailed on her sisters Liberty of the Seas twice and Independence of the Seas, so I know what to expect. However, the Freedom will be a little different since her recent dry dock in January 2015. During the dry dock they added R Bar, Giovanni's Table, and Sabor, but removed the night club.
My stateroom is one of the recently added cabins, where the night club was on deck 3 and I'm staying in it solo, chasing those Crown and Anchor points! For those unaware, if you stay in a cabin solo you received double points and suites you received triple points.
Some of the topics I'll be including during this live review are: the drink package vs A la carte, specialty dining, stateroom, actives off shore and general info around the ship. Please feel free to join in on the comments and I'll respond promptly.
Sunday will be upon us shortly and I can't wait to share my first time onboard The Freedom of the Seas with you, well virtually!