Majesty of the Seas Live Blog - Day 4 - Cozumel
In:
Our final port day takes us to Cozumel. We were not scheduled to arrive until 1pm, which is good and bad.  The good news is, we could all sleep in after a few days of busy mornings.  The bad news is it made planning difficult for what to do since so many activities in Cozumel revolve around a morning arrival.
We got up around 9:30am and got the kids going (no easy feat) up to the Windjammer for breakfast.  It was a slow morning, but it did feel nice not to be rushed.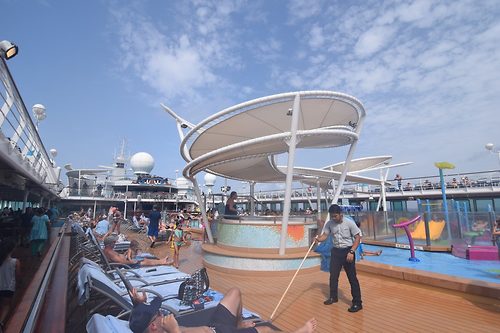 After breakfast it was down to Cafe Latte-Tudes for a much needed caffeine break.  They serve Starbucks beverages in the Starbucks cups (as opposed to some Cafe Latte-Tudes/Cafe Promenades that have switched over to Illy).
The rest of the morning was easy going as we just relaxed.  We did not have that much down time because right at noon we arrived in Cozumel, a full hour early.  The Captain announced we were cleared by local Customs officials and we would have an extra hour in port.  It has been really nice having bonus time in each port.
We got our swim suits on and decided on a beach day.  Since we were arriving in the early afternoon, we decided to head to one of the more popular beaches in all of Cozumel, Paradise Beach.
Paradise Beach is a short cab ride away ($15 one way) from the port area.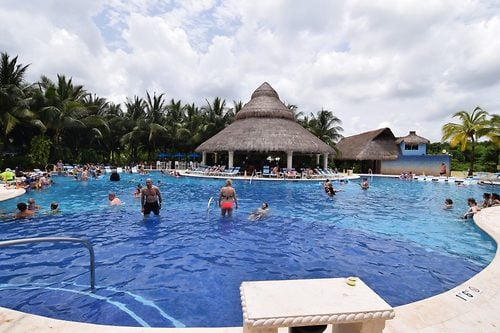 The great thing about Paradise Beach is it is a pay-as-you-go place.  You simply pay $3 per person for access to the facilities and then only pay for what you order. They did not charge us for the kids.
Paradise Beach has a large pool area along with an even larger beach area.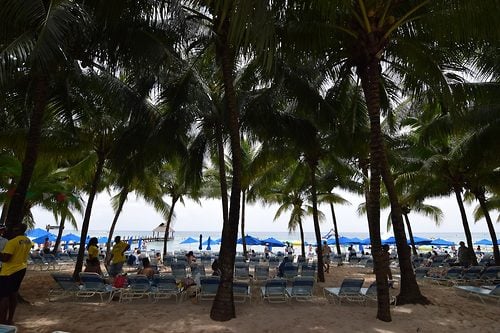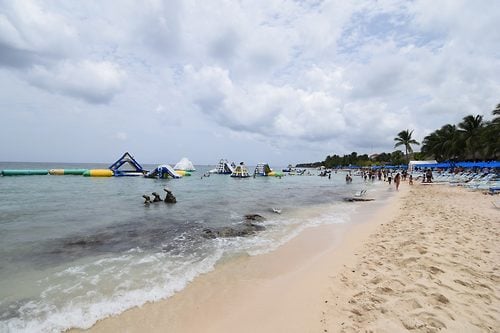 The pool had lots of space, including some easily identifiable shallow areas that were great for the kids.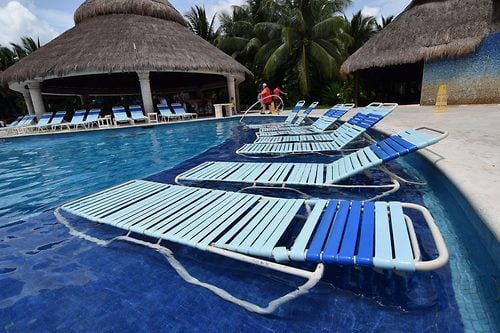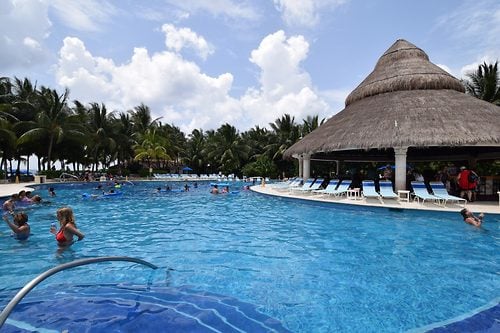 The beach is a large sandy beach with lots of seating.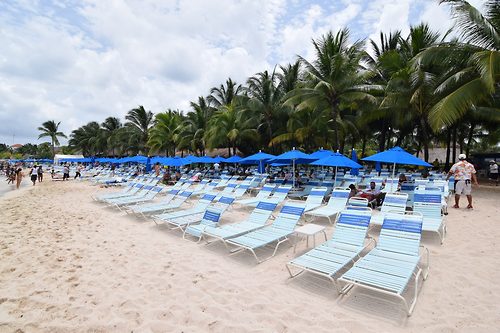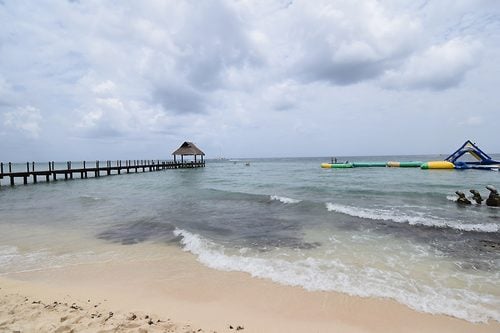 I was concerned that since we were arriving so late, and that there were two other Carnival ships in port, that Paradise Beach might be too busy.  Luckily, our servers found a very shady spot (as in dark, not creepy) near the pool.  
It was really hot and humid so we all jumped in quickly to enjoy.  I prefer a pool to the ocean, mainly because it is less messy. Nonetheless, my wife and kids swam in the ocean too for a short while.
Ordering food and drinks was easy, with an army of waiters walking the grounds to take our orders.  Shout out to Josue and Arnie for great service!
We spent the afternoon at Paradise Beach soaking in the sun and enjoying time in the pool and ocean.  As the afternoon wore on, a lot of the Carnival guests left since their ships were departing before us.  
By early evening, we decided to head back to the ship and take showers. I would have liked to stay later (our departure was scheduled for 9pm), but it was quite warm and humid out and I have three more stops in Cozumel scheduled for later this year.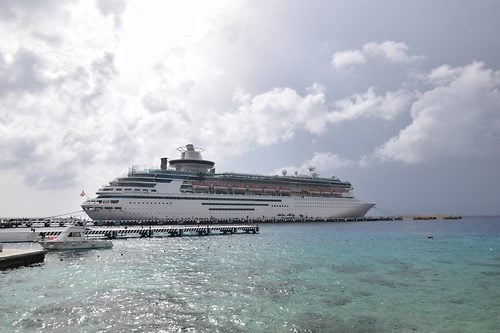 Back onboard Majesty of the Seas, we each took showers and changed to get ready for dinner.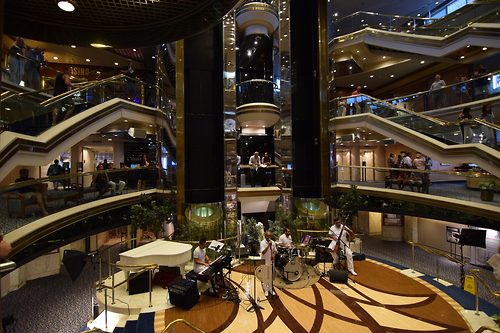 Dinner was quiet this evening, as I think a lot of people were still on shore or recovering from their activities.  With all aboard time being 8:30pm, I am sure a lot of people skipped dinner in the main dining room.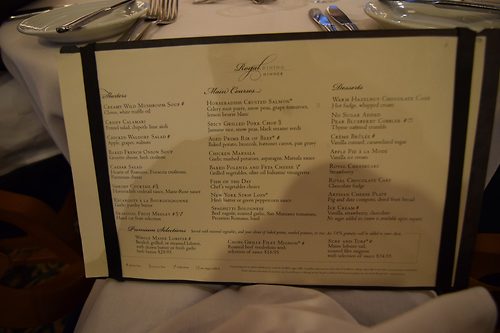 For our evening entertainment, we headed to the theater to see "Boogie Wonderland".  The show is a tribute to the songs of the 60s and 70s.  Great performance with lots of energy.
Tomorrow is our last day onboard Majesty of the Seas and it is a sea day.
Stray Observations