In:
Our first port of call on Majesty of the Seas brings us to Key West, Florida.  Well, eventually we will get there.
The schedule called for a 1pm arrival, so it half sea day, half port day.
I woke up at 8am to start my work day.  Today is the only day of the cruise I will be working remotely.  I think it worked perfectly to have my work remote day be the day we are in Key West, as that means I will have a strong cell phone connection.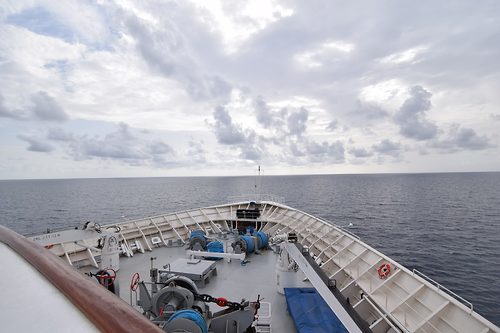 I grabbed my morning coffee and bagel from the Windjammer. Certainly beats making it at home for myself!
I had a quiet morning, and kept the in-room TV on to have some music playing and see when we would arrive in Key West.
As luck would have it, we arrived early and guests could go ashore by noon.  On top of that, the Captain announced we would stay an extra 45 minutes in Key West, with the all aboard time moving from 6:30pm to 7:15pm.  I was very glad to have some bonus time in Key West when done with work.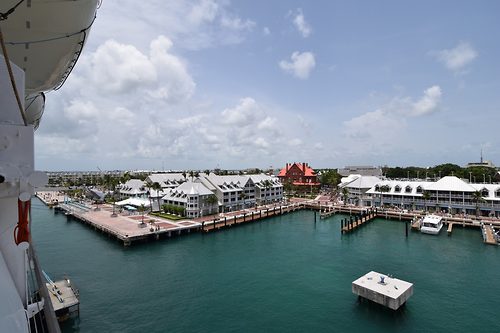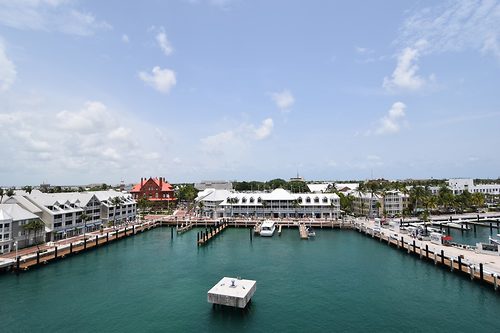 For lunch I grabbed something from the Windjammer.  We discovered that on Majesty of the Seas, the Windjammer has two parts and if you walk to the back, you will find additional buffet stations and seating.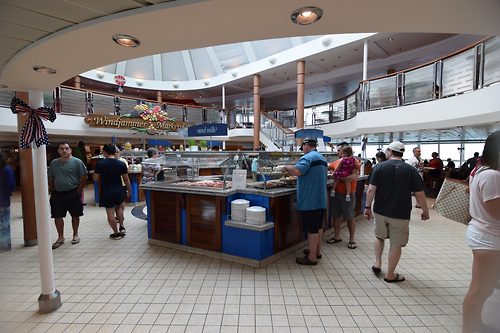 Back to work in my room, I had a fairly regular day at the office with a few calls.  
While I worked, my wife and kids went to the Key West aquarium.  They bought tickets directly via the aquarium web site and walked to there via Mallory Square. My wife texted me that it was a bit of a dud, in the sense there was not much to see at this aquarium.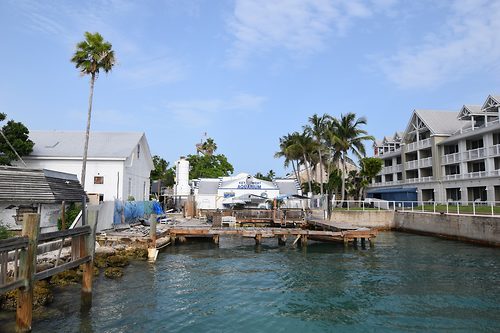 After signing off, I met my wife and we walked back into Key West to have dinner.  It was really hot out, so I think the only prerequisite we needed was somewhere with air conditioning.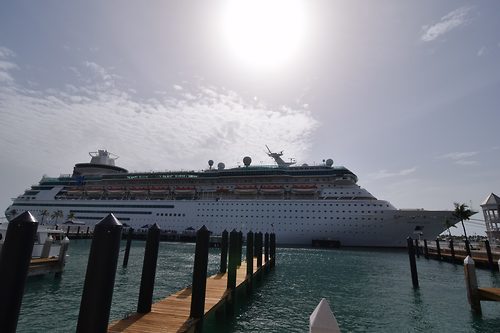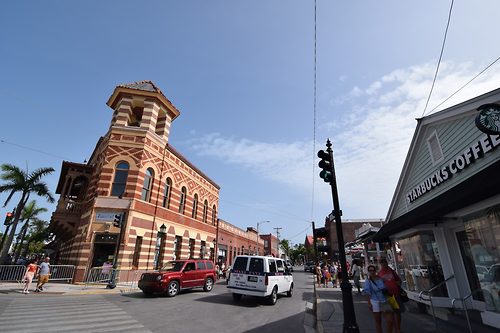 Luckily, a viewer on Periscope recommended the restaurant that he bartends at, El Maison de Pepe.  It is a Cuban restaurant and a good way to compare and contrast their food to the real thing tomorrow.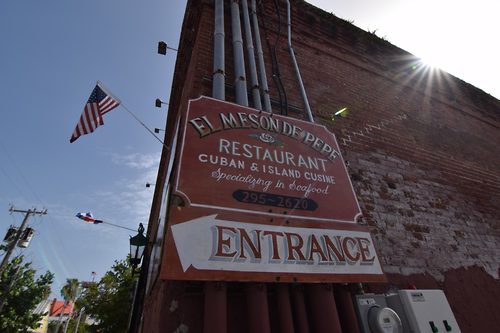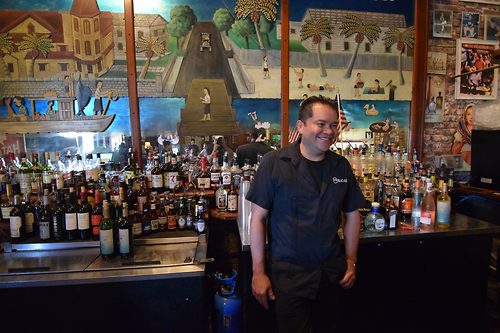 Shoutout to JC!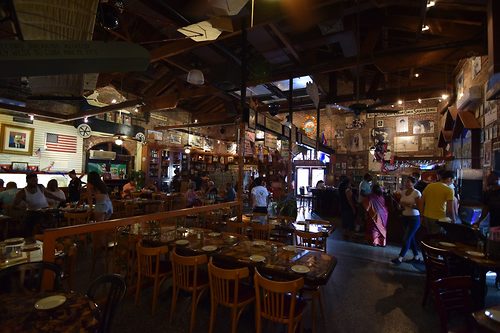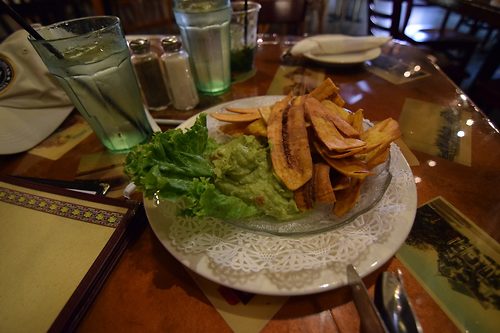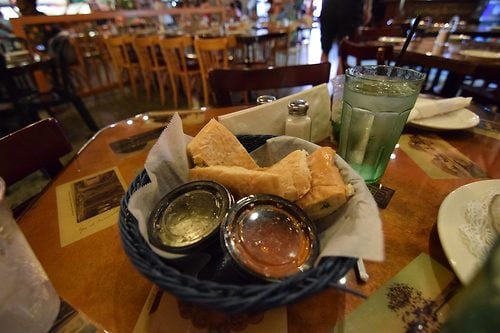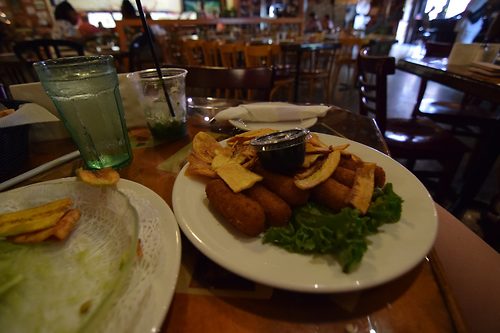 We took a walk through Mallory Square after dinner before heading back to the ship.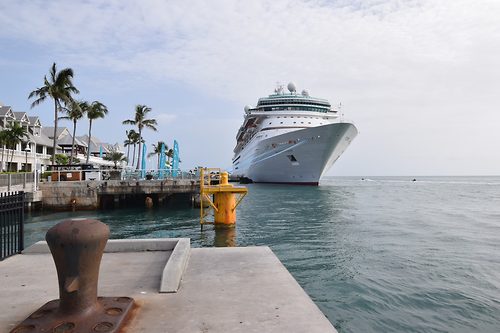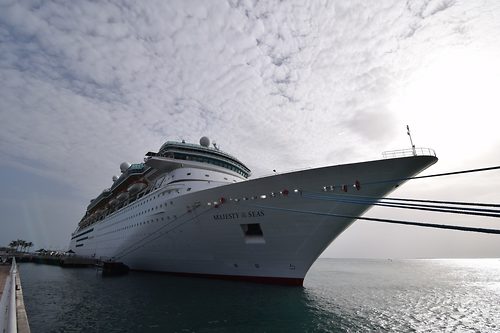 Since we ate dinner in Key West, we decided to skip dinner in the main dining room and opted to take it easy.  We started off with going up to the Viking Crown Lounge on Deck 14 to admire the view and for my wife to enjoy a complimentary drink during Diamond happy hour.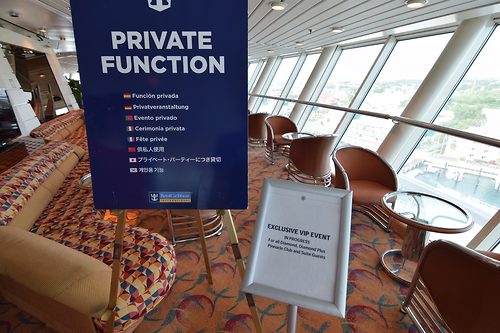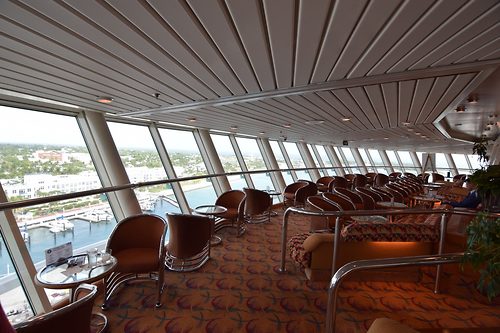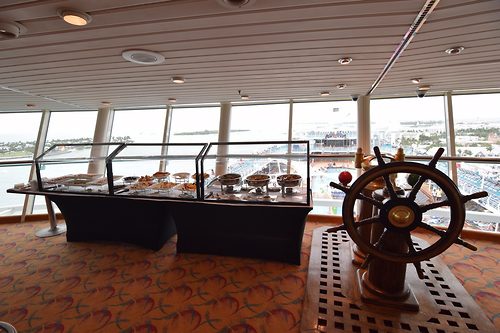 Essentially, part of the Viking Crown Lounge becomes the Diamond Lounge each evening.  There is the usual assortment of appetizers and complimentary drinks.
At about 7:30 or so, Majesty of the Seas left Key West and began our just over ninety mile voyage to Havana.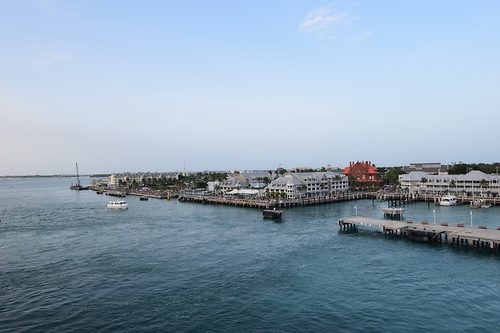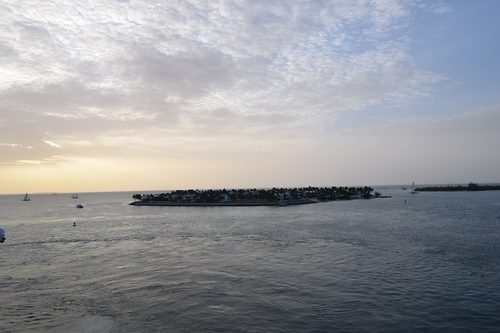 We got the kids and wrapped up our day with some night swimming in the pool.  We decided to have an early evening since tomorrow will be a long (and extremely hot) day in Havana.
Stray Observations
The TV in our room has two channels dedicated to views outside the ship. One is at the bow of the ship and the other above the pool deck.  
My work VPN worked flawlessly with Voom using Cisco AnyConnect.
Compass Deli is unique to Majesty of the Seas is a cross between Cafe Promenade and Park Cafe.  Great spot for snacks. Last night they had sliced pastrami.