Majesty of the Seas Live Blog - Day 3 - CocoCay
In:
Today was our third and final day of the cruise, but I didn't want to think about that and enjoy my time on the island. We arrived in Coco Cay around 7am and guest can start getting off at 8am.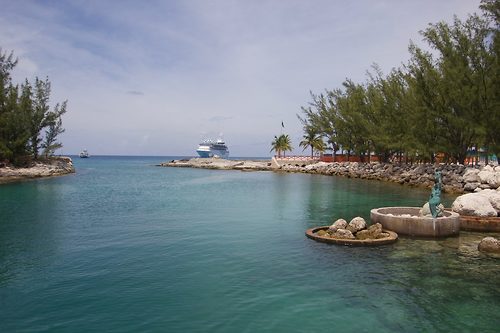 Currently you must take a tender boat over to the island, but Royal Caribbean is building a new pier here, so they can dock. I like to get over to the island early to take some really good pictures before the guest arrive.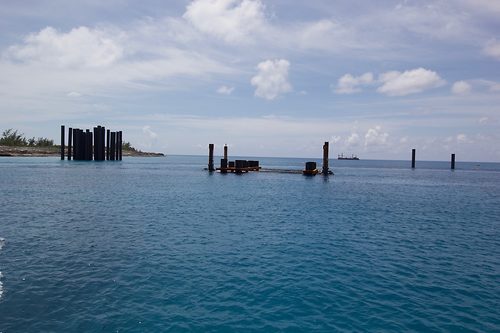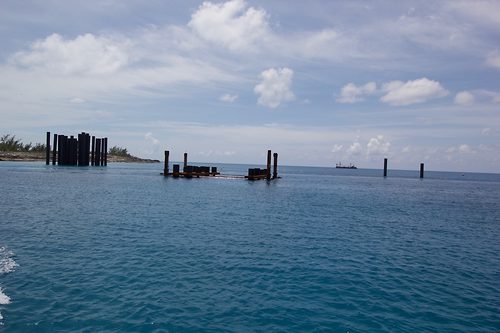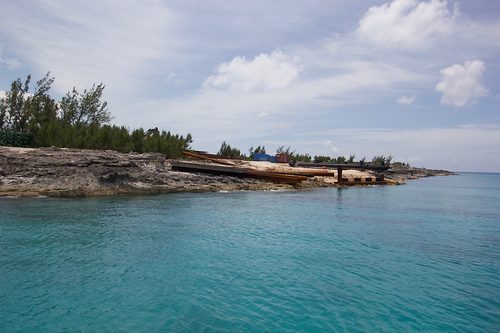 I had a relaxing morning on the island; I noticed there are many changes taking place here. They have added little hotdog carts around the island to grab a quick snack and the are free. I also noticed a lot more drink carts setup so you don't have to walk over to the full bar for a cocktail. A lot of really nice changes taking place here, and I can't wait to come back in October.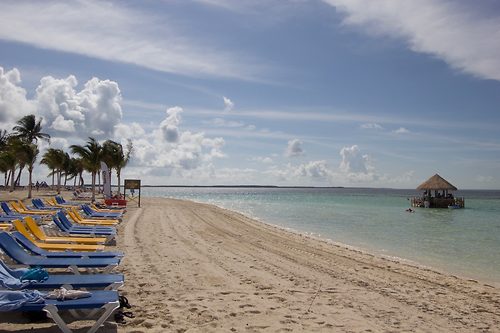 At 11am they have a little party with the staff on board at wacky seagull area. All the officers come around to talk and just a way for them to say thank you for sailing on Majesty of the Seas. I enjoyed the free drinks and I think I ate 20 shrimps! I noticed they changed how the Coco Loco is made, before it was a red/pink color and now it's white. Not a big deal, still taste great.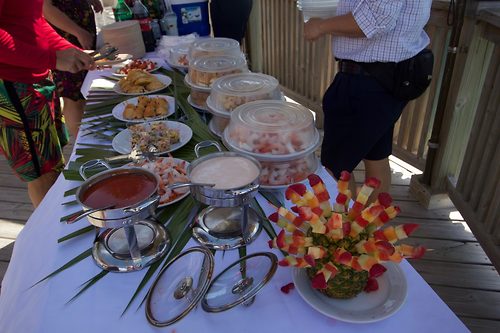 On Board
All on board was 3:30pm and I still saw guest coming back over after 4pm.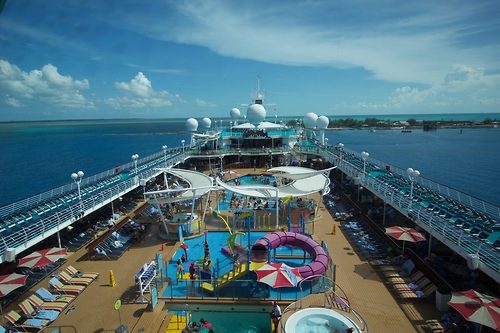 I went to the pool deck for a cool down swim and it very busy. They were having the world's sexy man contest, so I watched that for a while. Thankfully I wasn't one of those guys up there. It's pretty entertaining to see guys get up there and dance.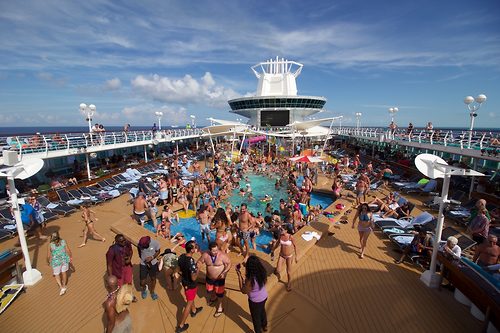 I wanted a little snack before dinner and off to the Windjammer I went. At 4pm on the last day they always put out a nacho bar. This is my favorite, so I made a plate and enjoyed the cool air. They have all the toppings out and you can create them anyway you want.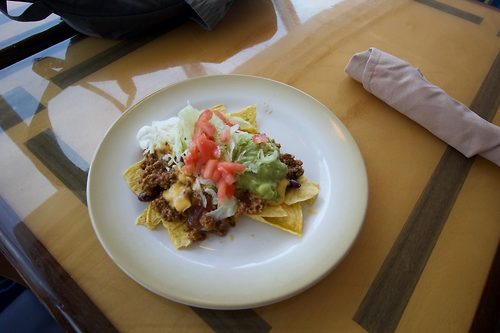 Evening on board
First I went down to purchase some liquor to take home. I never did this before I moved to Florida, because I didn't want to fly with it, but whenever I'm driving I usually pick up a bottle or two. Only thing different I noticed on Majesty is, on the last morning you have to go pick it up vs other ships they deliver to the cabin.
Tonight we reserved Chef's Table, which is $85 per person. I've never done the Chef's table before, so I was really looking forward to this. First we met in Boleros lounge, where they serve you a glass of Champagne. After 15 minutes, they walked us down to the room beside the main dining room for our meal.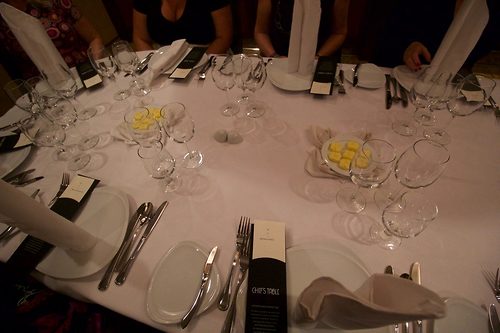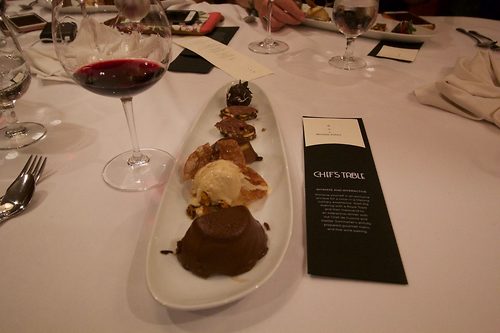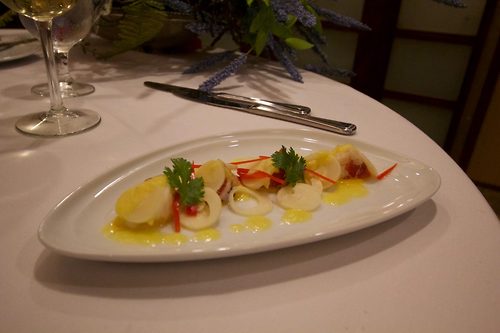 We learned about the wines and how they should change the food flavor. I must say, it was one of the best dining experiences I've ever had. By the time the desert came I couldn't even eat it I was so full.
We had such a good table and laughed all night, which really made the experience wonderful.
After dinner I did some exploring around the ship but wanted to get some rest for the drive home tomorrow. This cruise was such an enjoyable weekend getaway. My love for Majesty of the Seas just keeps growing every time I sail on her. Thanks for following along on this quick 3 day live blog. See you again soon on Harmony of the Seas group cruise!