In:
Hi Royal Caribbean Blog readers, its Michael Poole and here I am with my next live blog.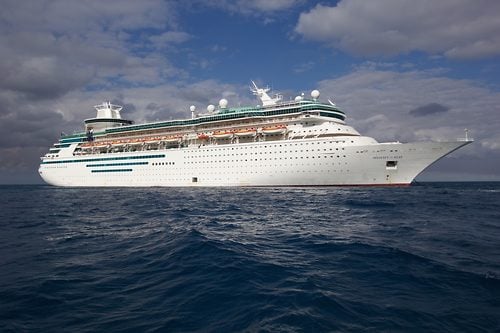 In January, I did a 10 night live blog on board Majesty of the Seas, so be sure to check that out. This time I'm headed back to Majesty of the Seas for a quick 3-night weekend getaway. This cruise set sails this Friday, August 25th. Since I couldn't wait for the Royal Caribbean Blog Group Cruise on board Harmony of the Seas, I had to add something. On this sailing I'll be cruising with my good friend, Nick Vitani who spends almost every weekend on board.
Itinerary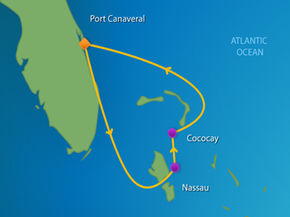 This quick 3-night cruise will be visiting Nassau, Bahamas and Royal Caribbean's private island Coco Cay.
In Nassau we plan to go visit the new resort Baha Mar on the other side of the island, which is know as Cable Beach.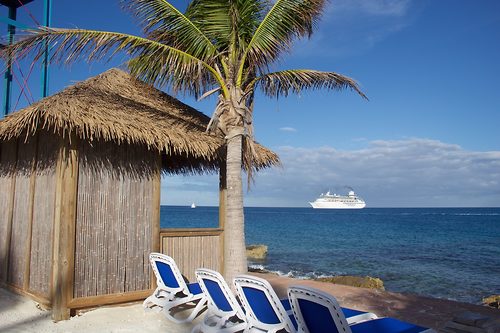 For Coco Cay, no real plans but total relaxation. I do plan to take a lot of photos of all the construction of their new pier and report back how things are going on the island. I'll be returning to Coco Cay in mid October so it will be nice to see the progress being made of the next few months.
Cabin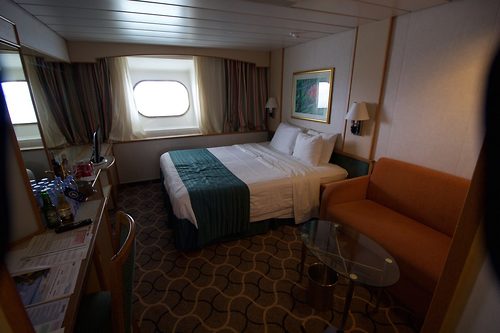 For this cruise, I'll be staying in a superior ocean view cabin on deck 9. The actual cabin number is 9078, which is aft. I like the location a lot because it's right beside the spa and gym, so I might fit one workout in! If you are looking to cruise on Majesty of the Seas, I highly recommend the superior ocean view cabins. Since this ship doesn't have balcony cabins (other than suites) this is the largest cabin option without spending a lot of cash.
Dining / Drink Package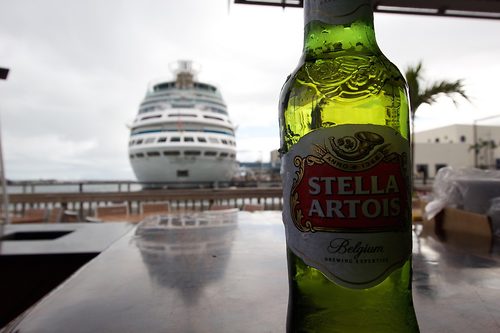 For this cruise we have decided to dine in Chef's table. This is a specialty dining option that ranges from $85-$95 per person, depending on the ship. If you are flexible with time and date they are usually running a discount on board to book the first night. In all my cruises I've never had dinner in the Chef's table, so I'm really looking forward to the experience. One perk of this dining option is the wine pairing, is included in the cover charge.
On this cruise I'll be passing on the drink package, it was $170 for the weekend in the cruise planner. I'll be spending most evenings in the Viking Lounge watching sunsets and that's where the diamond lounge is on Majesty. We will see how this goes paying for drinks as I go.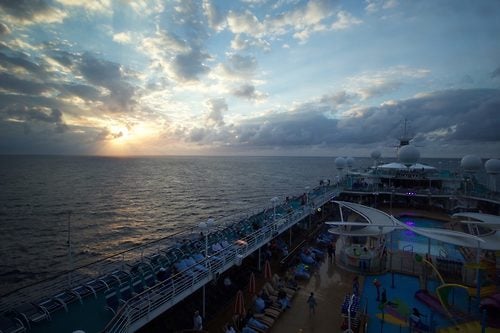 Well friends it's almost cruise time, please let me know if there is anything you would like to see on Majesty of the Seas. Feel free to comment below on my live blogs and I'll respond during my cruise. I'll also be doing live streams on the periscope app, so be sure to follow me @mpoole3.