In:
Our last day on Majesty of the Seas is our first sea day and after three port days of activities, we decided to take this day slow and simply enjoy some time to relax.
Naturally, we started off the day by missing most of the morning.  We slept in and eventually got up to the Windjammer for breakfast.  I wish I had something more interesting to share for our morning activities but it was a nice relaxing morning.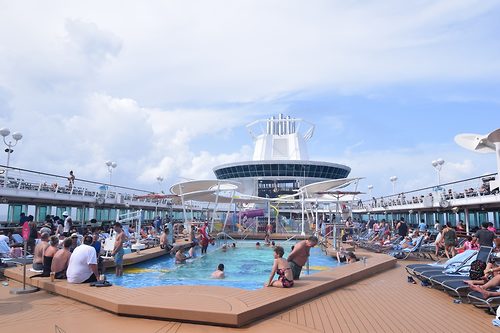 We decided to check out the main dining room for lunch. The Tutti Salad station offered make your own salads and a crepe station and it was our preferred choice.  The kids wanted to grab something from the Windjammer and I may have helped myself to the Mongolian grill station while up there.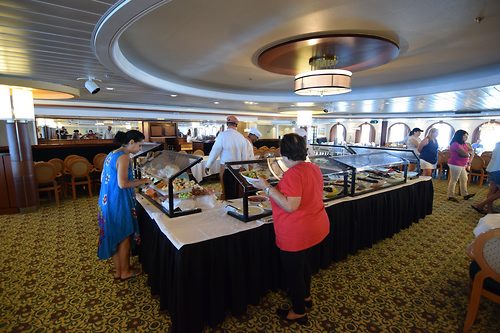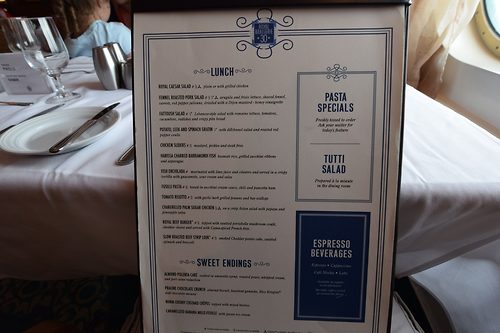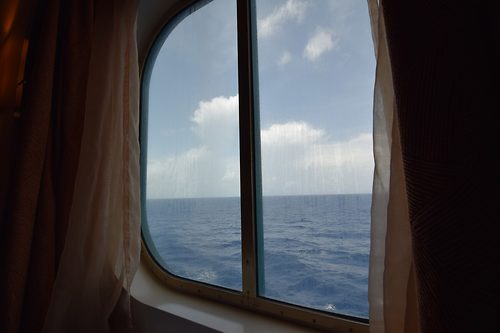 Our afternoon was a combination of pool time and napping.  In my live blogs I have to remind folks that relaxing sea days for me make for not so interesting live blogs.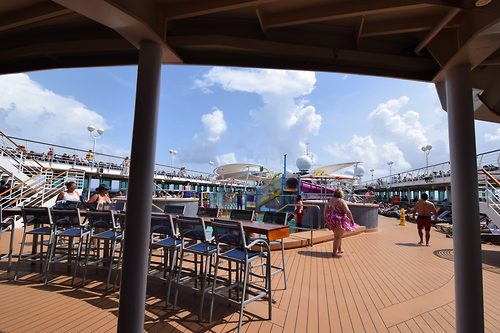 Rather than recalling everything else we did on a relaxing last day, I thought I would summarize our experience on Majesty of the Seas.
As someone who has cruised extensively on other, larger ships in Royal Caribbean's fleet, it took a couple of days to really acclimate myself to the layout and flow of Majesty.  What I mean by that is other ships in the fleet have very similar set ups, but Majesty is old enough that she pre-dates those guest flows.  As a result, I legitimately had no idea where certain venues were and was almost like a new cruiser in that respect.
Friends of mine have said that Majesty of the Seas is a small ship but does not feel like a small ship and I do agree with that sentiment.  The large venues and expansive decks hide the fact she is a smaller ship and onboard I do not think I ever felt the ship was as small as I perceived it to be.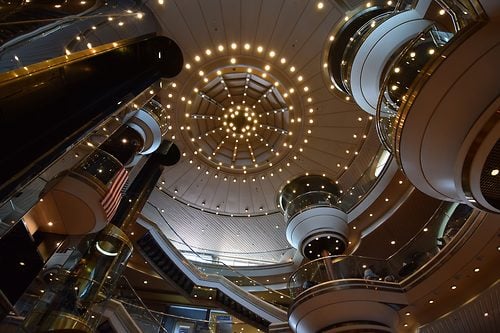 I like having the promenade deck on a higher deck (deck 7) and the pool deck is nicely set up and if blindfolded and put on Majesty's pool deck, I am not certain I would ever know whether I was on Majesty or a larger ship.  The kids especially liked having Splashaway Bay.
I do want to dis-spell the notion that only the large ships have crowds and lines, because there were plenty of them on Majesty.  For the record, I enjoy the larger ships in Royal Caribbean's fleet and have come to realize that lines and crowds are just part of the game.  But when I see people complaining about lines on Oasis or Freedom class ships and talk whimsically about the smaller ships that do not, I have to disagree with that notion.  Just like on the larger ships, if you roll into the Windjammer at 9am you will have to do a few laps before finding a table.  Chairs by the pool are probably gone by 8am.  The forward elevator bank is always busy and it can be difficult at times to get a seat in certain lounges depending on the entertainment.
If you are reading all of this and now worried about going on Majesty of the Seas, don't be.  Lines and crowds are a fact of travel and any mass market cruise line will have them now and then.  None of the lines or crowds I mentioned are a big deal, just something I observed because I have often heard from cruisers who prefer the small ships (like Majesty) for less crowds.  I simply do not think that is the case and that crowds and lines are all relative, and no ship is "crowd free".  Come in with an open mind and some patience and you will have a great time.
Our oceanview staterooms were more than adequate and very quiet.  Not having a connecting room was a bit more of an inconvenience than I anticipated but manageable.  Our stateroom attendant was fantastic and probably has done the best job of cleaning up after us.
The Voom internet was quite possibly the fastest Royal Caribbean internet I have had not on an Oasis or Quantum class ship. I was quite impressed.
In terms of our itinerary, Cuba was the highlight and likely the reason most people on this ship booked this sailing and it did not disappoint.  If you like Old San Juan, you will love Havana.  Havana has much more history and culture than San Juan and I am glad we took this opportunity to visit.  I really hope my next visit to Cuba is not too far off, because there is a lot more to see and do there.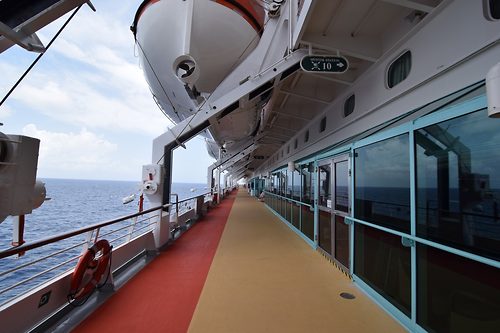 Overall, I really enjoyed our cruise on Majesty of the Seas for the relaxing, yet fast-paced itinerary we booked.  I am really happy I did not let my back injury stop me from sailing (it has gotten better every day of the sailing) and after all the fun on Explorer of the Seas in Alaska last week, it was nice to take things down a notch.  
Thank you to everyone who followed along this live blog and shared their comments with me.  I had a great time sharing this cruise with all of you and hope you will join me for upcoming virtual escapes on a live blog. My next Royal Caribbean cruise is scheduled to be on Brilliance of the Seas in late September.