Majesty of the Seas Live Blog - Day 1 - Embarkation Day
In:
There is nothing more exciting than the day you board your cruise and today was no different. I woke up around 5am in Tampa, Florida and drove over to the port in Cape Canaveral, Florida. The trip over was uneventful and I arrived early enough to have breakfast at Grills beside the port. This has become a little tradition of mine over the years when I sail out Port Canaveral.
Boarding
I arrived to the terminal at 10:20am, first I think it's easier to pull through and drop your bags off, then go park. This way you avoid pulling the bags through the parking garage to find the porters. Parking for my cruise was $64 at the terminal and you pre-pay when you enter with cash or card.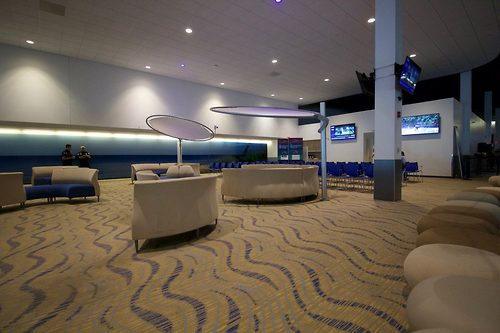 Boarding started at 10:30am and I must have been one of the first to board because the ship was totally empty for a few minutes. My friend Brandon Owen had a guest pass for the day, so I was able to enjoy a few drinks with him around the ship.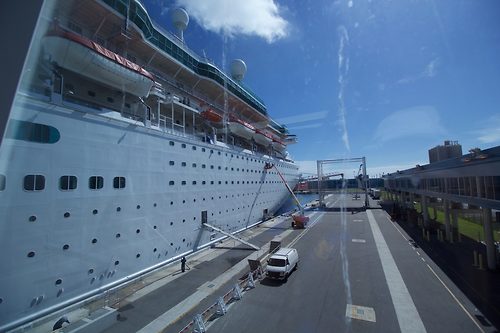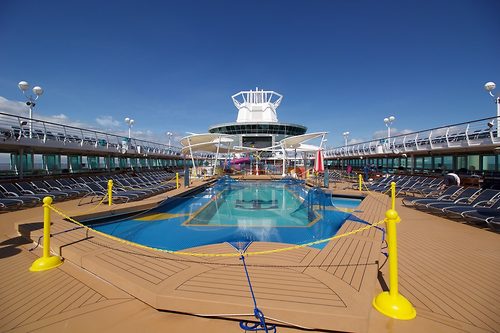 Lunch
We waited to have lunch a little later, since we had such a large breakfast at Grills. Note if you are ever sailing on Majesty of the Seas, they have two Windjammer sections. When you walk in, that's the busy one, just keep walking back to the other section, it's almost always empty.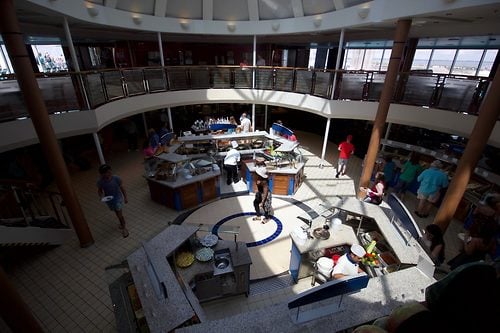 That's when I found the meat!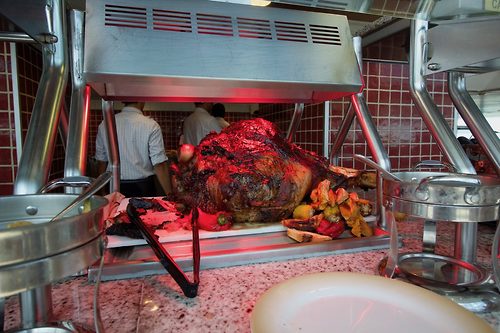 They had a rather large cut of pork roast, it was the next best thing to park café. They had plenty of options for lunch, so a little something for everyone. Those who are wondering, yes they had Indian food!
Sailaway
Muster drill was at 3:30pm, and all the bars shut down at 3pm to prepare for the drill.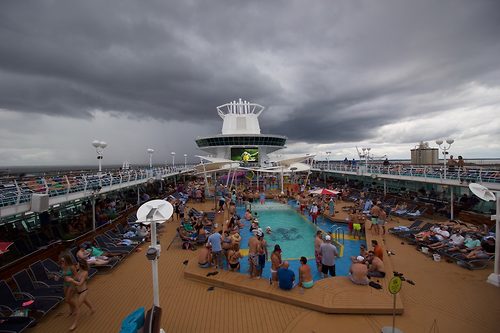 Nick and I hung out in the cabin until the drill actually started and then went to the dreaded drill outside by the lifeboats. I think this is when I noticed how hot it is cruising in August.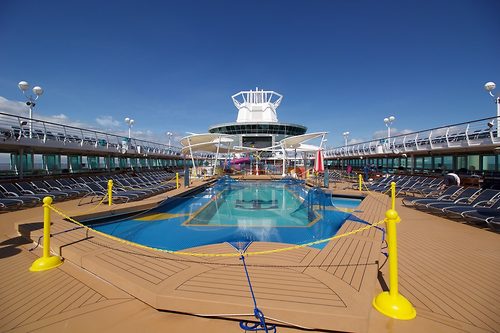 After the drill we decided to attend the spa raffle, since it was raining.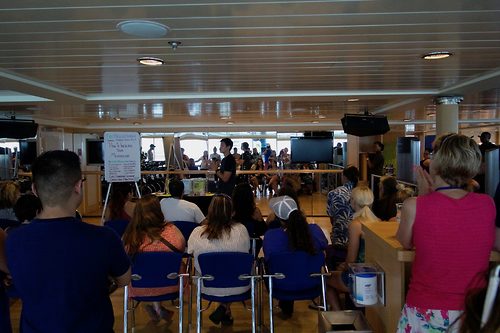 If you have never attended them, it's a short free raffle for prizes in the spa. They are basically trying to educate the guest on their services, while giving away things too. I couldn't believe it, but my friend Nick won $100 credit in the spa! Sadly, I never win anything…
Evening onboard
Right at 5:00pm we headed up to the Diamond Lounge in the Viking Crown Lounge. First, I noticed how busy they were tonight; usually on Majesty the lounge is kind of slower, since it's mostly first-time cruisers. But they had a rather large setup of snacks to enjoy while having a cocktail during the sunset.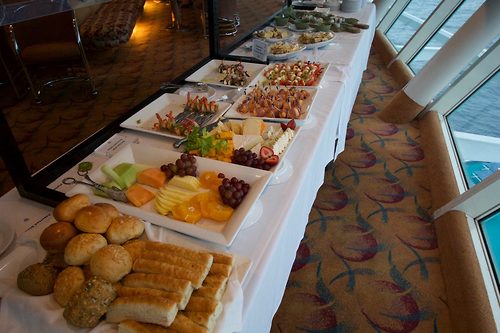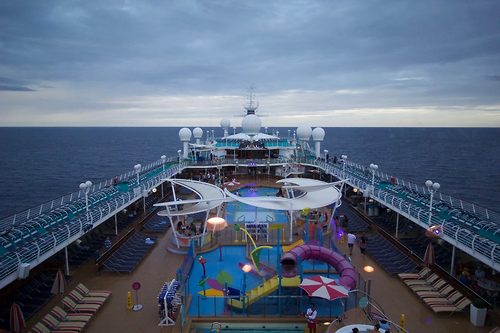 I really enjoy the lounge on Majesty of the Seas for the views. We ended up staying up here for a few hours making friends. At 7pm I looked around and our table was the only one here, so it really clears out for first dinner.
We originally planned to dine in Chef's Table tonight, but we waited until the afternoon to book and it was sold out for tonight. Lesson learned, if you want to book something do it right away when you board. We did schedule to dine there night three of the cruise. So we kept things simple and enjoyed a quick meal in the Windjammer. Once again, they had a little bit of everything from Belgian waffles, pulled pork to Chinese food. I was pleased and enjoyed the express option of coming and going, as we wanted.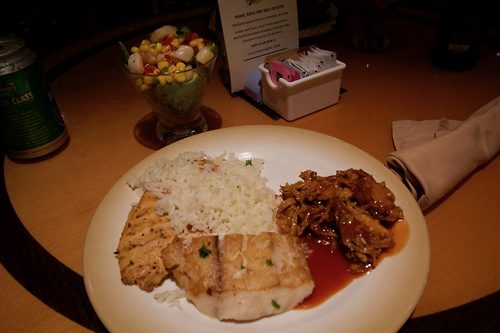 After dinner we enjoyed some adult karaoke, this might have been the most entertaining thing I've ever seen! Well some of them at least, my friend Nick got up there and did some singing to get the crowd really going. After an hour we got that urge to hit the casino. Let's just say I walked in with no cash and left with $5! I call that a victory. They don't advertise this well, but there is a Crown and Anchor perk loaded on our sea pass cards for a free $5 in the slot machines. The casino was so busy, a lot of younger cruisers gambling for the first time.
Stray Observations
VOOM on aboard with the Diamond Plus discount was $13 for the weekend.
They are scanning sea pass cards in the diamond lounge as a trial, however this does not count for the 3 drinks you can use at any bar. So it virtually means nothing, other than handing them your card.
The youngest crowd on a cruise ship, I've ever seen. I think for the first time, I feel like older guy watching them.
VOOM works outstanding, always stays connected and streaming is no problem. It's one of the few ships I'm able to watch live periscopes.