Majesty of the Seas Live Blog - Day 3 - Havana, Cuba
In:
The day I have been looking forward to the most and quite frankly the impetus for booking this cruise is here!  Today, we docked at Havana, Cuba.
Our tour was set to start early, so I set my alarm for 6am because I wanted to be able to see at least part of the sail into Havana harbor.  When I first got outside, it was still before dawn and the ship was waiting for the pilot to arrive.
I went back inside for a few minutes and then darted back out when I saw we were on the move.  Sailing into Havana harbor was beautiful and it was the perfect temperature outside with the morning sun barely coming up.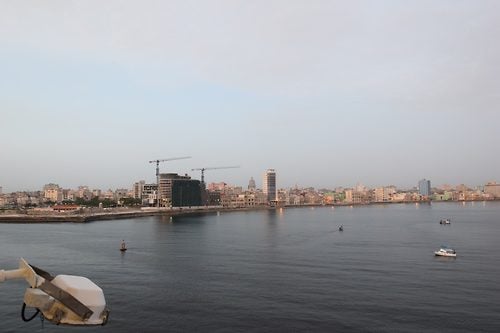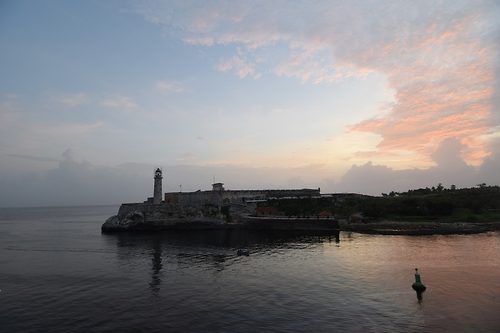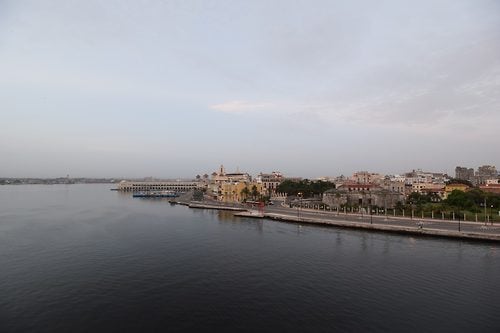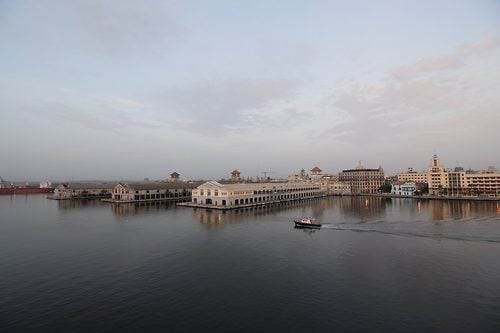 We all had breakfast in the Windjammer and then took the kids to Adventure Ocean.  We anticipated the fact it would be hot in Havana and the focus on history and culture would not be something kids under 10 years old would really understand.
The Captain announced once the ship was cleared that we would have an extra hour in port today, pushing all aboard time back to 4:30pm. Sweet!
We headed to the A Chorus Line theater to meet with our group.  We had booked the Old Havana sightseeing tour.  Pretty much all the Royal Caribbean excursions met in the theater and there was quite a long wait to actually get into the theater and get your sticker.  This was followed by another wait for your group number to be called.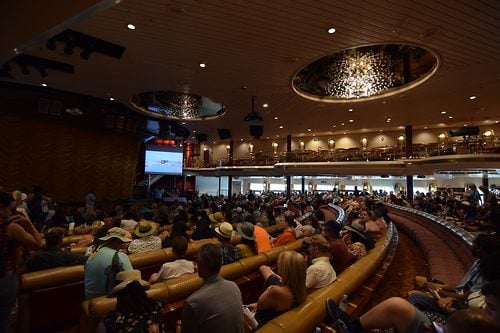 Once the group was called, we were escorted off the ship for more lines.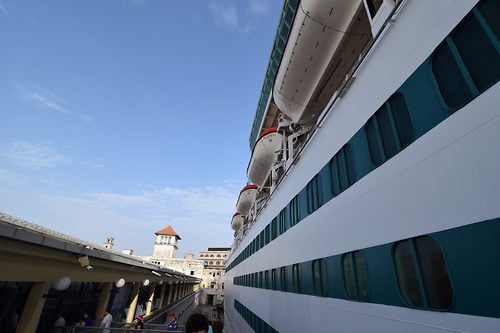 First was Cuban Customs, where they check your Visa (provided by Royal Caribbean) and your passport.  Then you have the opportunity to convert your currency to the Cuban currency.  I changed $200 just so I knew I would have enough to cover any souvenirs, food, transportation, food, coffee, tips, or food I might purchase.
We then walked downstairs to meet our group and wait for the bus.  It took a little over an hour from when we first got to the theater to when we actually boarded our bus.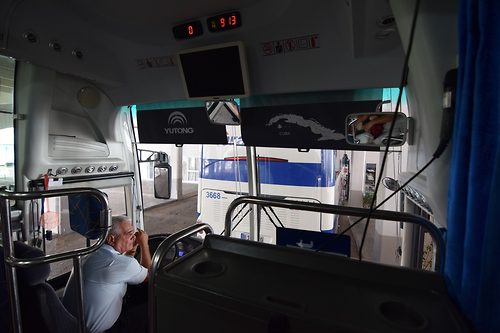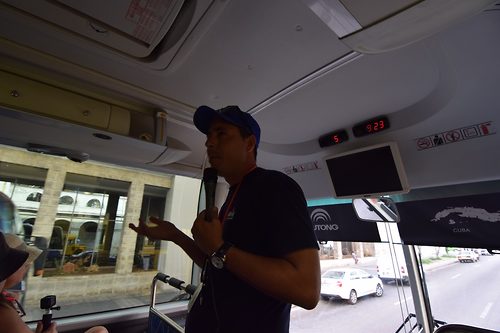 Our tour would take us to four major historical sites around Havana via a well-air conditioned motor coach bus.  Having the bus was great for the longer rides between stops.
Our first stop took us to an old cemetery that dates back hundreds of years.  Some of the mausoleums and tombstones are beautiful.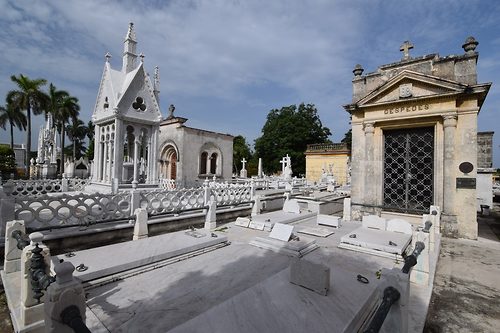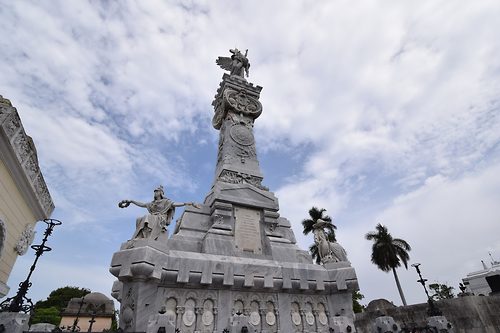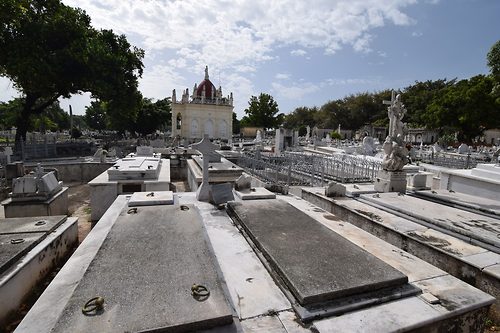 The next stop was Revolutionary Square, where many famous political speeches and rallies were held.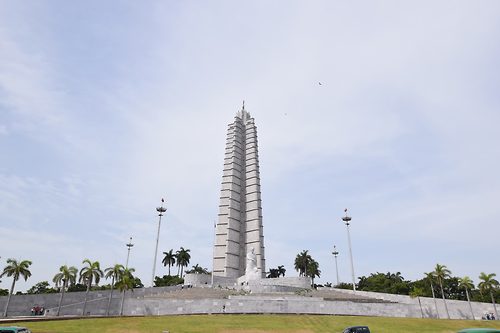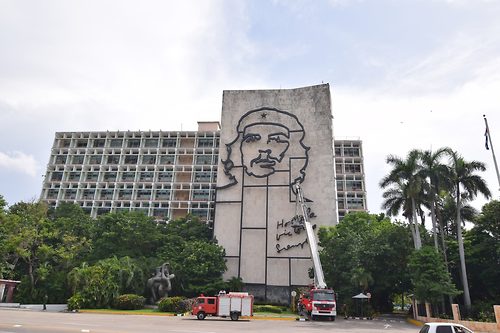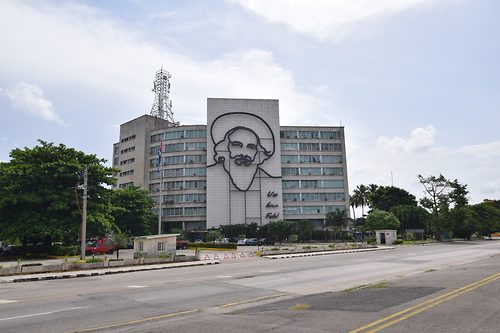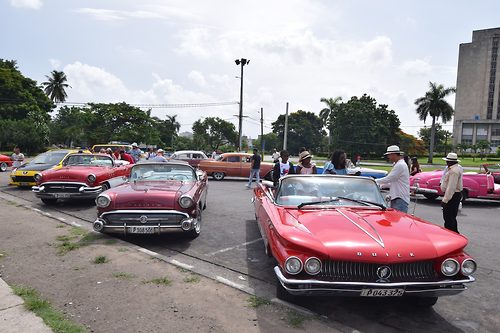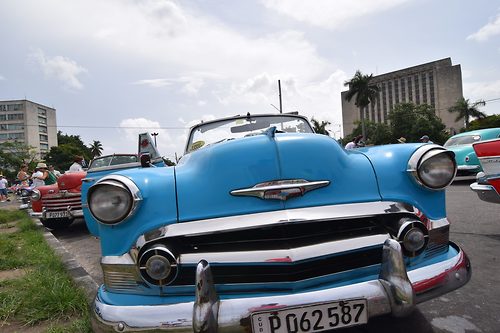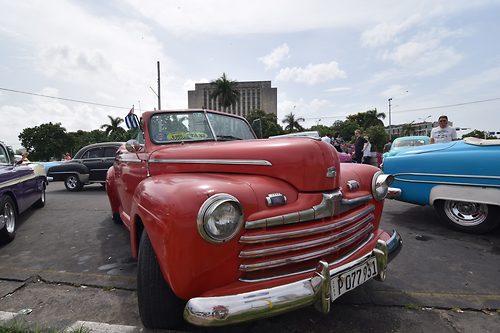 Some important buildings surround the square.
Next we headed to a large statue of Christ that overlooks Havana harbor, with a nice park around it.  It also provides an excellent view of downtown Havana. There may have been more to see along the way, but I fell asleep.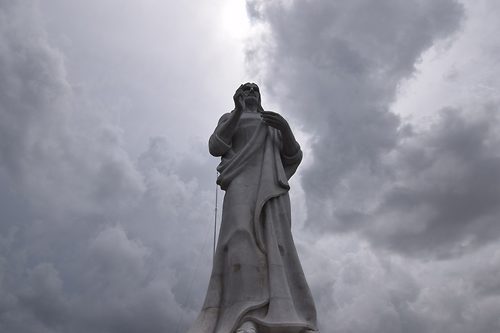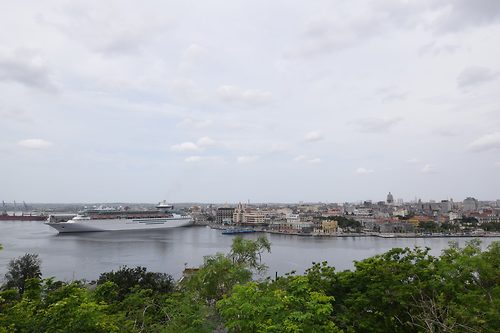 Our final stop took us to an old Spanish fort at the mouth of Havana harbor.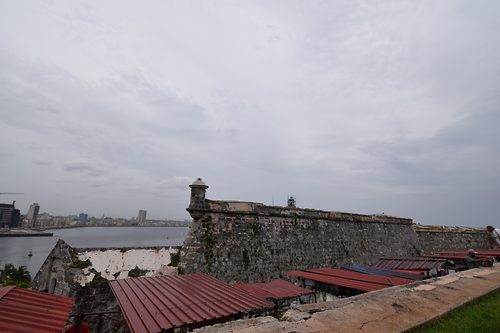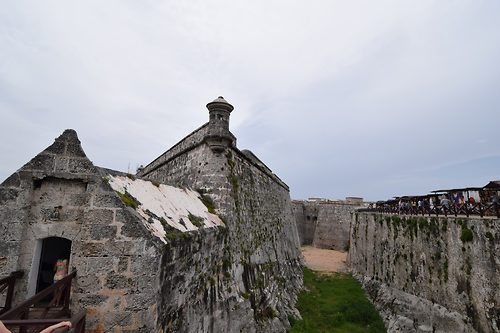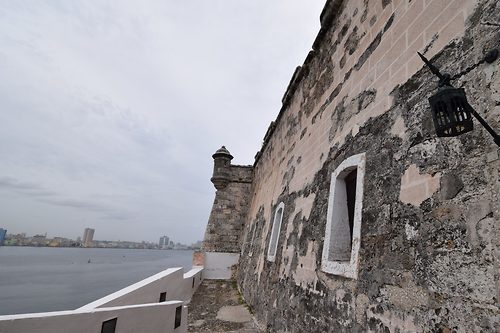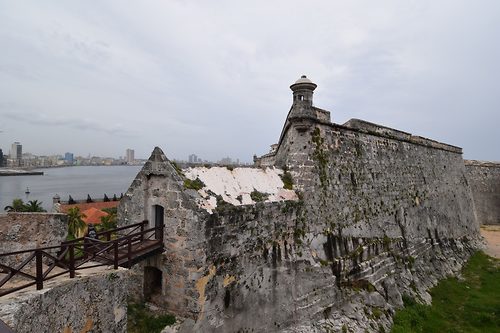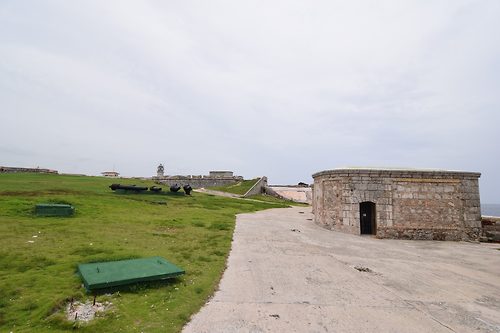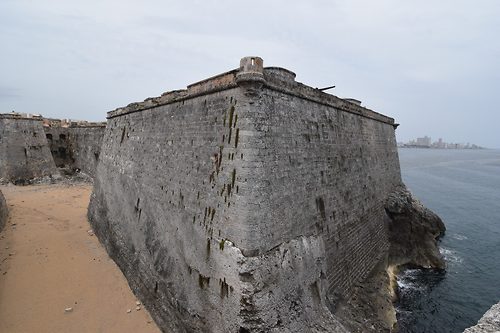 At this stop, you have the opportunity to also purchase some souvenirs, cigars or rum.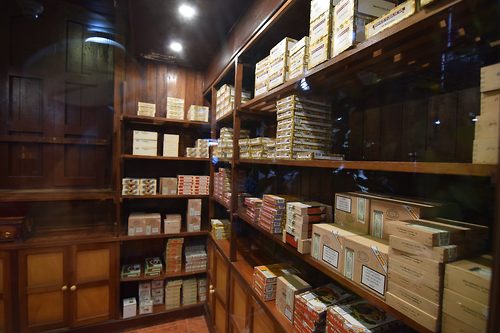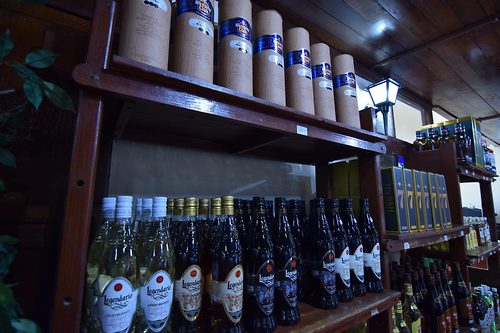 We generally liked the tour, although it was slow moving.  To be fair, group tours are usually slow moving so this was not a surprise.  It allowed us to see some of the most important historical sites in Havana and the air conditioned bus was lovely.
After the tour concluded, we walked around Havana to have lunch and see what the city is all about.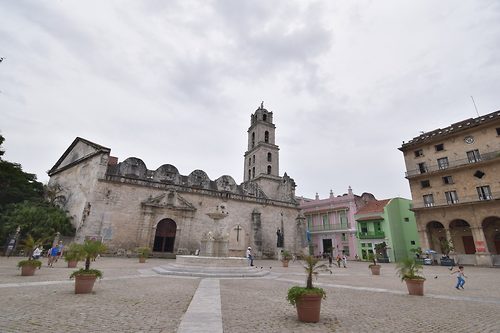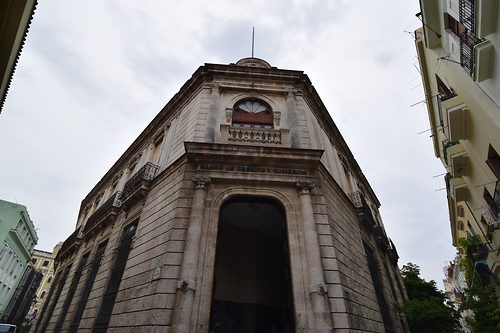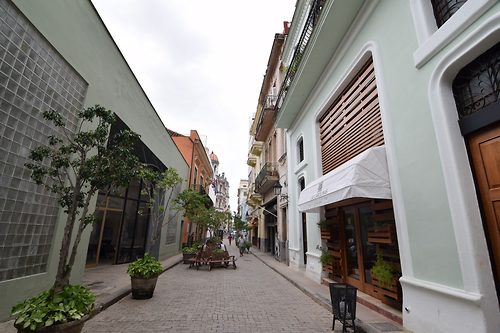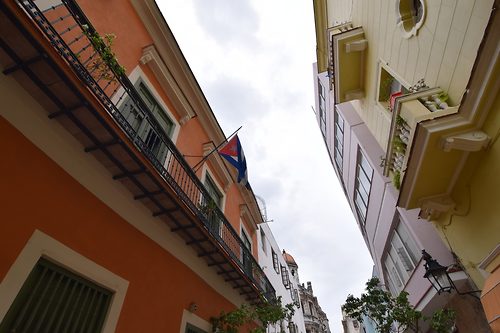 We ended up having lunch at seafood restaurant, which was okay but nothing special.  Since our tour did not end until 1:30pm, we were quite famished and wanted food.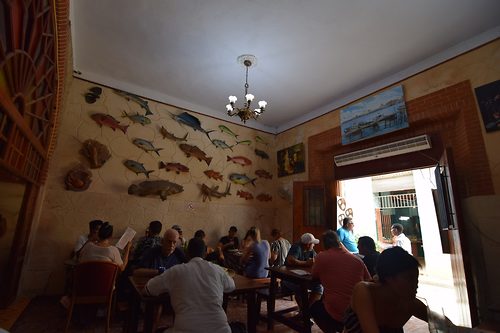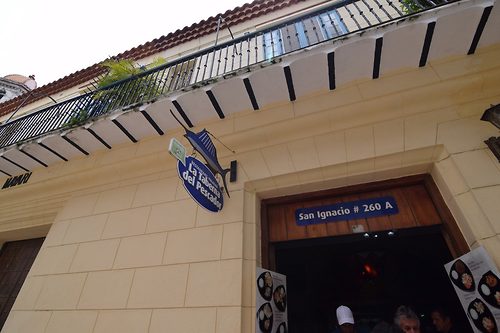 I went with the grilled fish while my wife ordered the grilled chicken.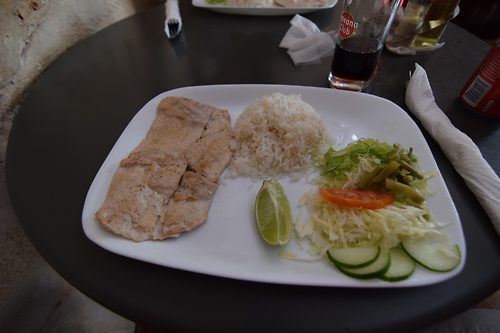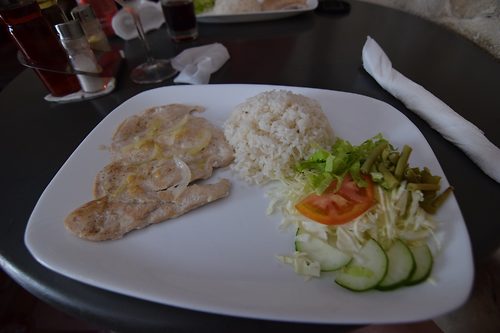 After lunch, we walked around the streets of Havana and did a little window shopping.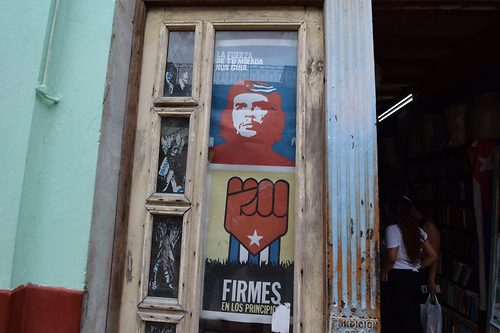 Havana reminds me a lot of Old San Juan, but it seems like many more historic buildings in Havana have survived.  Even with my bad back, I found it easy enough to walk the streets and the locals were quite welcoming.
Probably the biggest surprise to me in Havana was the welcoming nature of the Cuban people.  For lack of a better word, Cuba has been vilified in the United States for so long and it was interesting to see not only do they not hate us, but they have monuments to famous Americans. 
With the hot afternoon sun, we decided it would be a good time to head back to the ship.  As we walked back I found a classic American car taxi and we hopped in.  The driver said it was a 1949 Chevy Deluxe.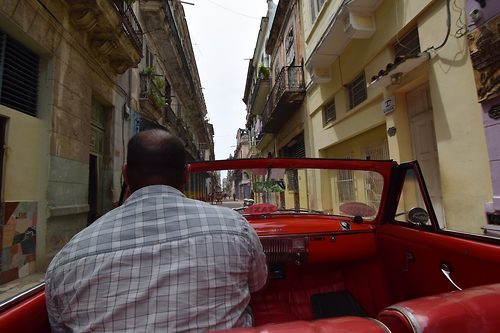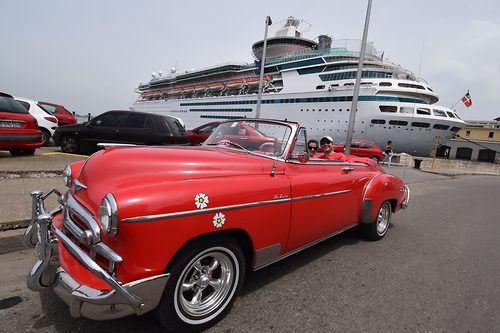 He took us on a quick tour to the Capitol building, and pointed out a number of sites before heading to the ship.  A great way to wrap up our day in Havana.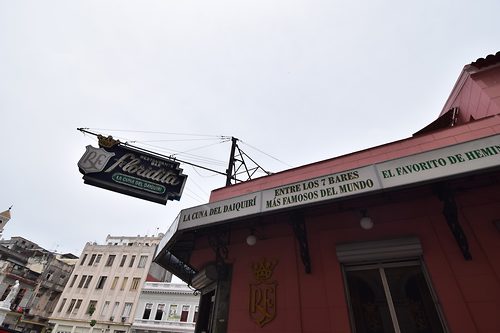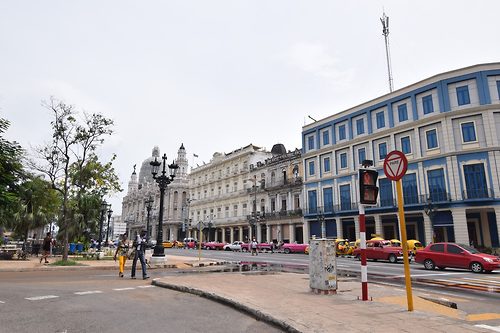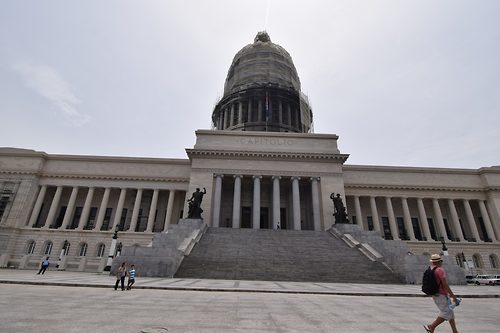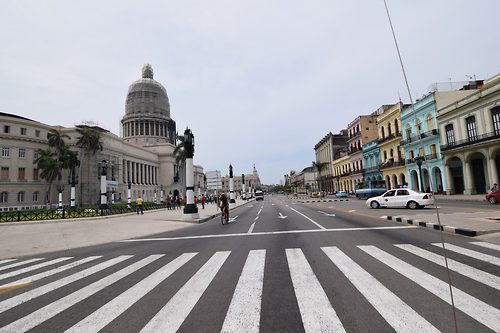 Getting back onboard Majesty of the Seas went smoothly, with just a couple of lines for security and customs.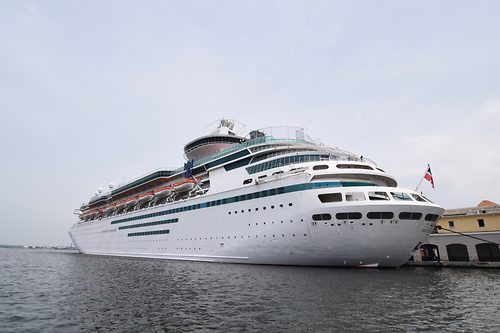 I really enjoyed Havana and would love to explore more of the city on my own.  Like any new port one visits, you have to start with the major sites but on subsequent visits you get to see more of what the city is really all about.  
Back on the ship, I hosed myself down in the shower and we picked up the kids from Adventure Ocean.
I headed up to the pool deck to watch sail away and found a shady spot with a breeze.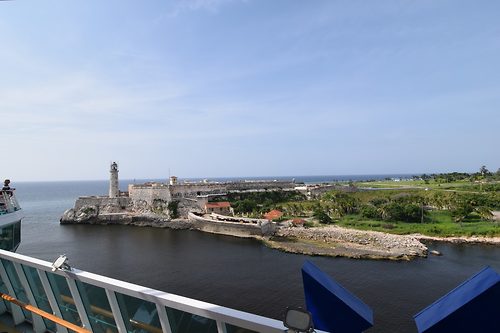 We took the kids up to Johnny Rockets for dinner.  The price is now $9.95 per person, but my kids love that place.  I did not eat, but between my wife, two kids and two milk shakes it only cost us $30 (thanks to some creative math from our waiter).  Not too shabby.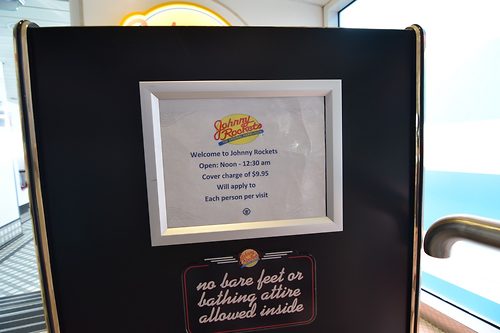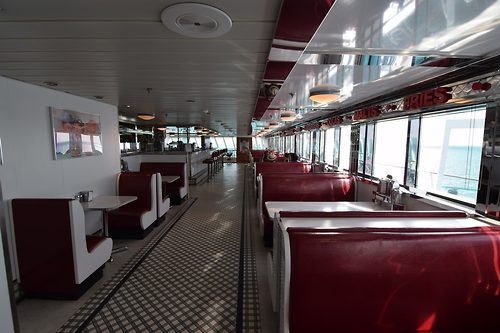 We took a stroll down to deck 5 to check out the shops.  It kind of amuses me how a ship as small as Majesty has some massive spaces dedicated to shops and lounges (relative to the larger ships).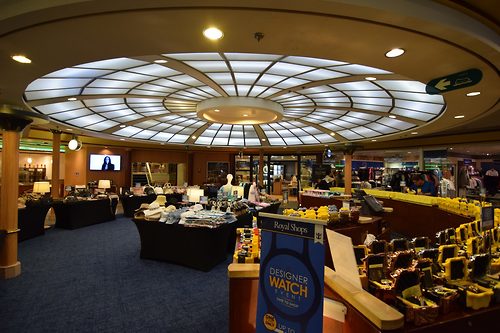 Dinner for me and my wife brought us to the Main Dining Room, and it happened to be formal night.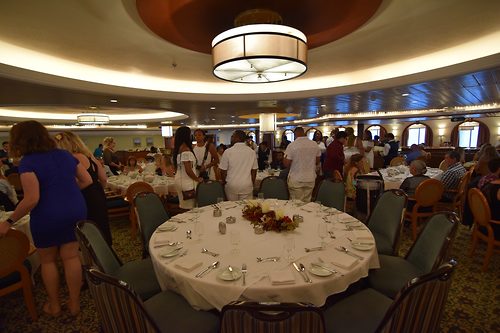 After dinner we went to the casino to see if luck was on our side.  Roulette did not go so well to start with, but I won it all back in blackjack and between the two of us we walked away with the same money we started with.  That is better than losing!
To round out evening, we took in some piano music in the Schooner Bar.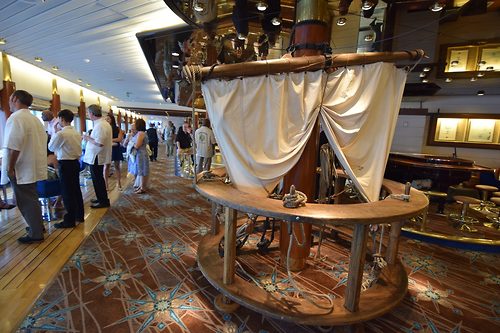 Tomorrow, we will be in Cozumel around lunch time.
Stray Observations
Everyone on a Royal Caribbean tour got a free bottle of Evian water.  
Voom internet is great on Majesty.  I uploaded 50 photos (12 mb) in about 2-3 minutes.
In addition to the conga line the waiters did in the main dining room, there was a macarena dance session. Never saw that before.
Oddly on the first night we had the "new" main dining room menu but tonight was the "old" menu.  No spaghetti bologense for me.

Fellow Disney World fans, does the sign for The Spectrum remind you of something out of classic Epcot Center?

One thing I did not expect on Majesty of the Seas was for the ship not to feel as small as it is. What I mean is due to the large lounge sizes, and expansive decks, it feels much larger.