Majesty of the Seas Live Blog - Day 6 - Nassau, Bahamas
In:
Today we are in Nassau, Bahamas from 8am – 5pm. My plan today was to just relax and take it easy in Nassau.
I started my morning with some breakfast in the main dining room at 9:30am. They have most of the same options as the Windjammer, but without waiting in lines at the buffet. I enjoy the main dining room because I'm able to sit with my same dining room waiters. I ordered an omelet with ham and cheese and a side of bacon.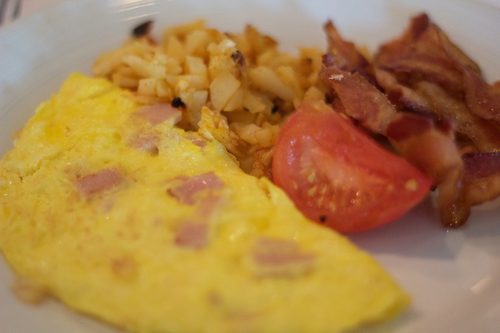 Something about eating bacon on a Royal Caribbean cruise that's so good. The service in the dining room was outstanding, the headwaiter even came over to ask how my service was been going this cruise, very impressive. 
Around 11am I decided to get off the ship and head over to my favorite pub.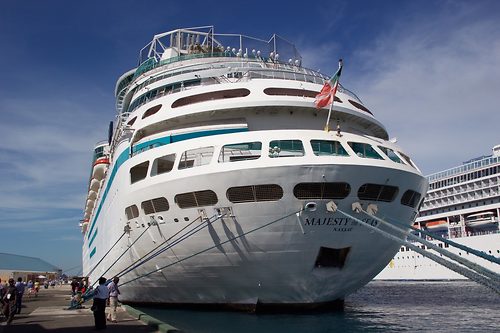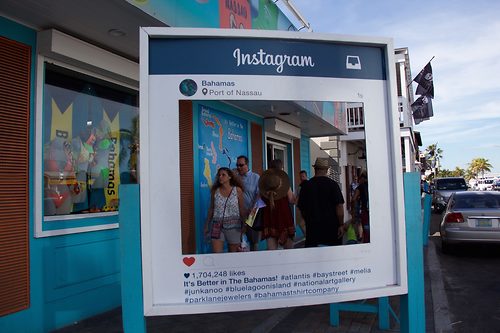 I could likely not put the name and many of you would know where, but it's Pirate Republic Pub.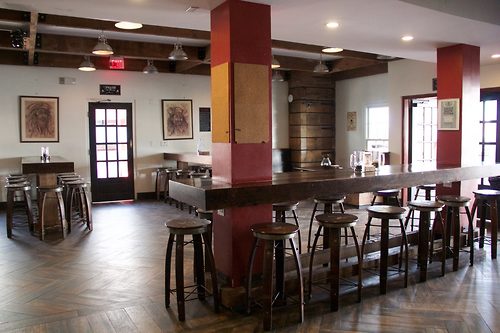 I had a few flights and met some first-time cruisers beside me. I love talking to people who are on their first cruise to get their feedback on how it's going.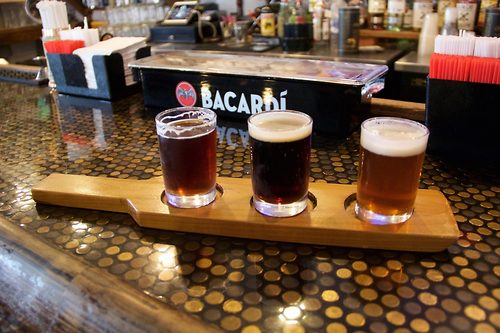 If you ever venture off to this pub, order the coconut porter it is one of their signature beers.
After I left the pub around 1pm I did not want to head back to the ship, but also did not want to venture off too far.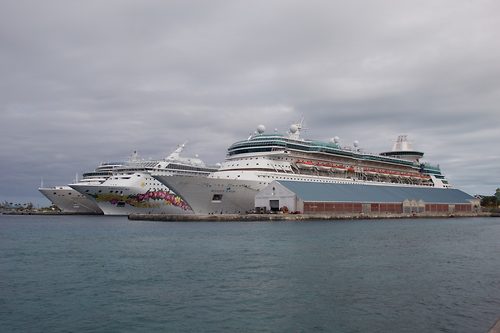 Well you know the sayings, you learn from your mistakes? Well today, I was reminded how much I dislike Senor Frogs. I went into the bar for 1 beer; the cost was $8 for their local sands beer that's $1.50 at the sidewalk shops. So I was already wishing I'd stayed down at Pirates or headed back to the ship. I stayed around a half hour and got out of there. They were doing the games, blowing the whistle, just not my scene anymore.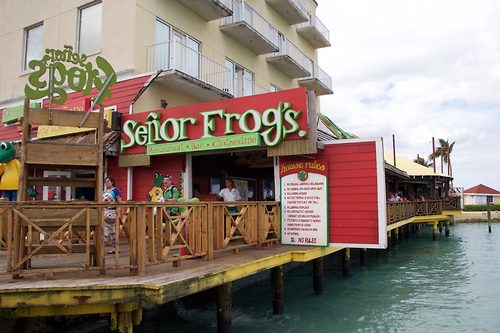 Back on board I headed up to the windjammer for my afternoon lunch. I had some corn mix that I love and some chicken and fish. The lunch did not look so great, but I actually thought this was one of my best lunches so far.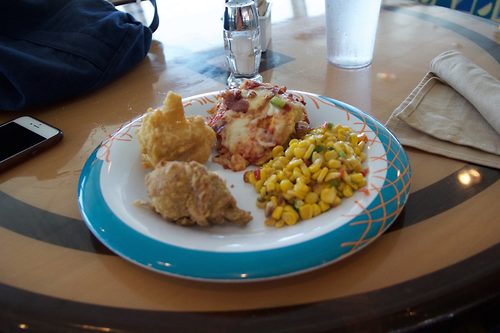 The quality of the food has started to greatly improve over the last few months. 
Evening on board 
Tonight I watched us sail out of Nassau, so I could take my lighthouse photos, which never get old.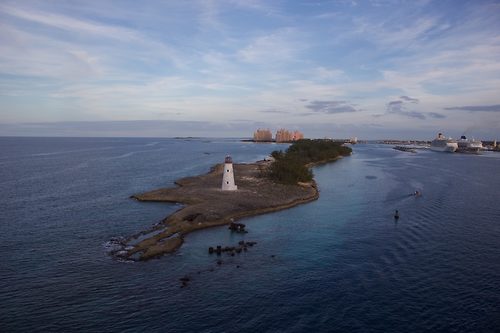 The seas were so calm it almost looked like glass or something in the horizon. I was happy with the pictures I was able to get and headed inside for the evening. As usual, went to the Diamond section of the Viking lounge and it was empty; in fact I was the only one there! Let's just say I had great service since it was just me.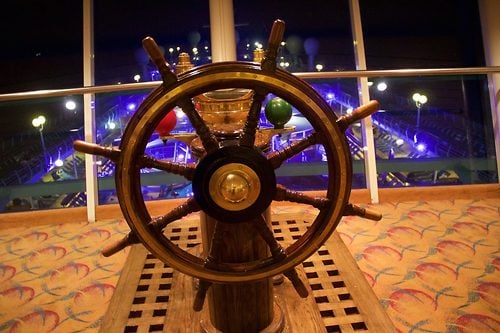 At 7:30 they had the welcome back party for their Crown and Anchor members.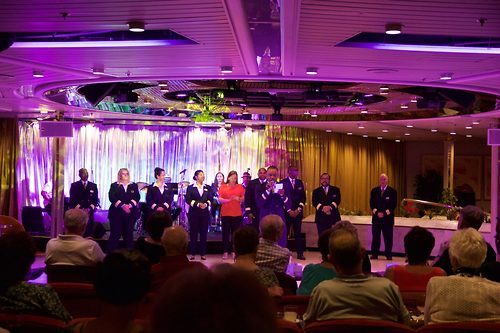 Some are curious on the number of passengers on board in each tier, so I wrote them down: Gold 454, Platinum 107, Emerald 59, Diamond 71, Diamond Plus 43, and Pinnacle 4. They also mentioned the Crown and Anchor membership has over 6 million members and 1.5 million sailed within the last 18 months. 
Dinner tonight was in the main dining room. I had met some friends on board and invited them to sit with me tonight, so it was a table for 4. I ordered the French onion soup, scallops, and duck. It was all very good the meat on the bone just fell off with my fork.
For dessert I went with the classic ice cream, almost said nothing but who can pass up ice cream?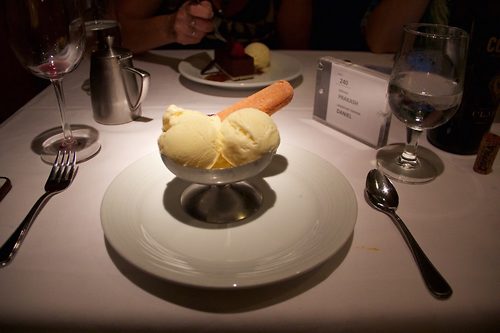 Our dinner was a little over 2 hours, but we were all in great conversation that it did not feel long. One thing I've noticed with the dining room staff is if you want it to speed up/slow down, just tell them.
After dinner I went straight to bed, no pass go to any areas of the ship straight to my cabin.
Tomorrow is my last day on the leg 2 of 3 and it's a sea day!