Majesty of the Seas Live Blog - Day 4 - Turnaround Day
In:
Today we are docked in Port Canaveral, Florida offloading passengers and picking up new ones. I ended up waking up pretty early, so I watched us pull into the pier. If you have never done this I highly recommend it. I think it is a different way to end the cruise; it's peaceful and a nice way to end the cruise.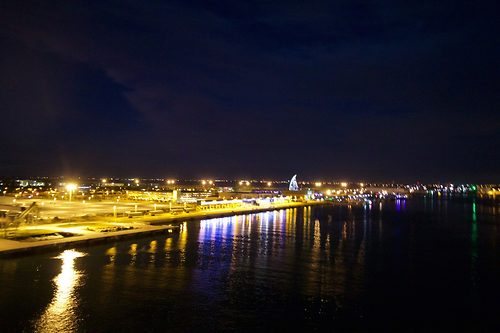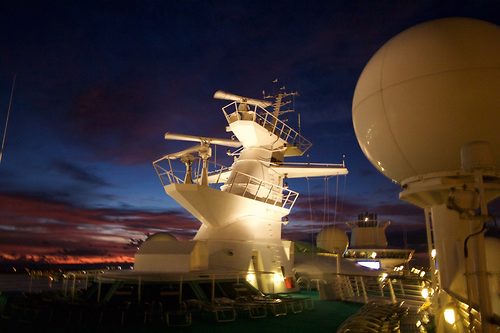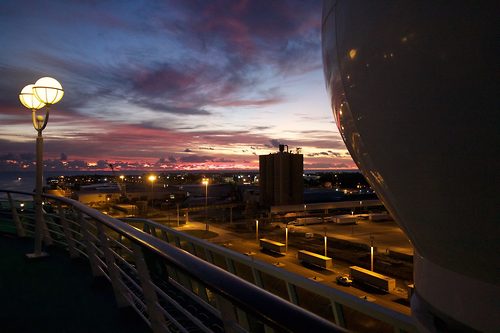 My friend Nick decided to do express disembarkation at 7:30am. If you want to get off the ship first, I recommend getting down to the Centrum between 7am-7: 15am.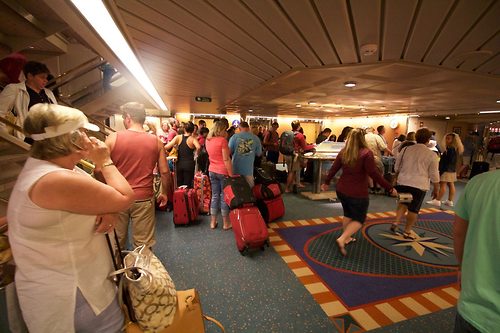 Once he left me it was time to pack up for me cabin change. I have sailed back-to-back sailings before and they have always provided me with a one-pager of information on the process. This sailing, I didn't get anything, so I asked the Loyalty Officer and he said to show up at his desk at 9:30am. My cabin change process was uneventful but the hallways were packed with everyone trying to depart.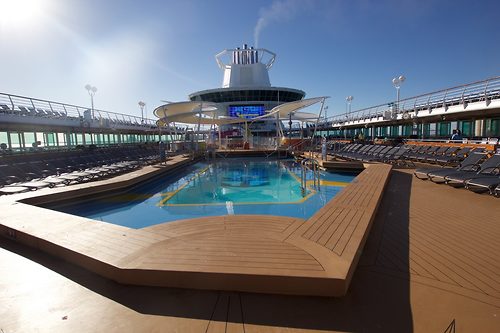 My new cabin is on deck 4, standard Ocean View cabin. This cabin is a great location because it's right beside the Centrum, #4098. I did have them put the beds together, but as you can tell there is plenty of room with them apart. I like that there is space by the window for storage, a built in shelf against the wall for more storage.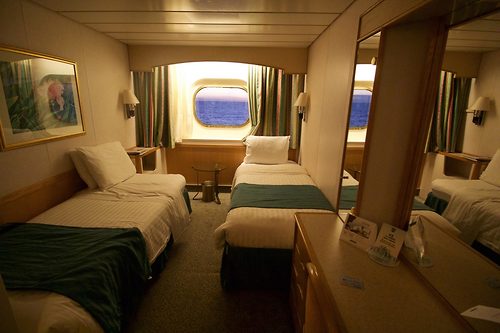 Around 10am they walked the six of us off to US Customs. I decided to leave the group and head over to grills for breakfast once we were cleared. Grills is only a 3-5 minute walk from terminal 1. The restaurant is a lot of fun because it's right beside the ship and they often have live music.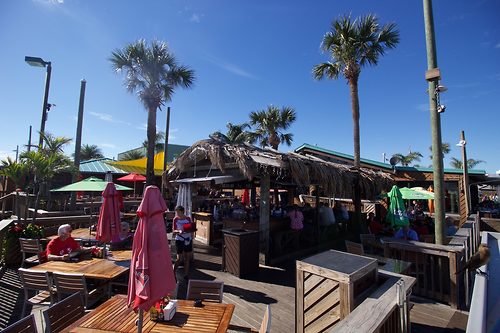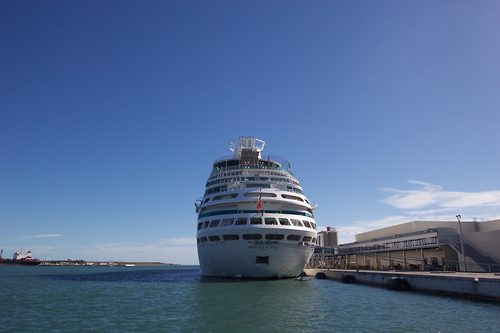 At 12:30, I headed back to the ship to enjoy the perfect weather we were having.
Once I went through security, I just headed right to the gangway since I already had my sea pass card in hand. I grabbed a 20% off Johnny Rockets coupon at their table in the centrum and off I went. I went with the same smoked house burger I got the other day. Again the restaurant was empty and the service was great.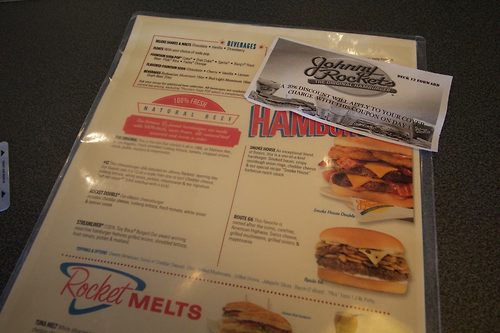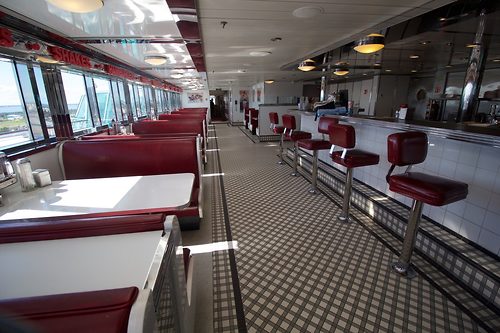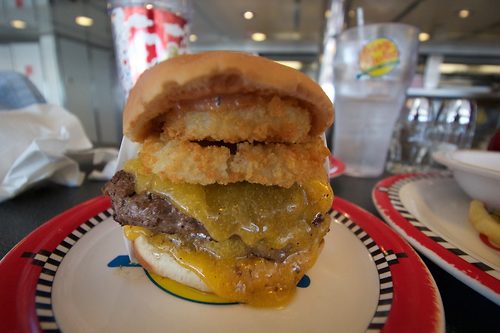 Sailaway party was great because the weather was so perfect and everyone was out on the top decks. I didn't go to the spa raffle today, because I wanted to enjoy the views as we sailed away.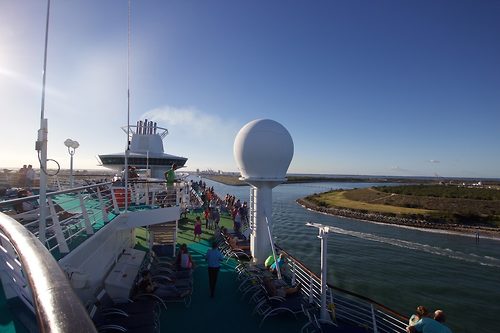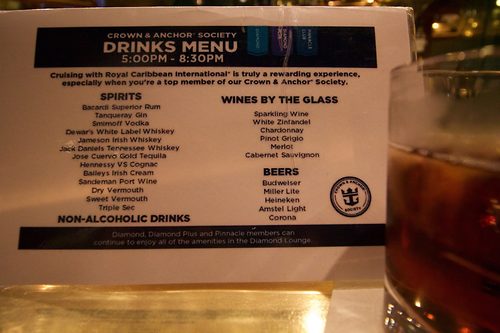 Evening on board 
For dinner, I had My Time Dining, which lets you eat whenever you want. However, if you do not want to wait you can request a time you will come each evening. I sat at a small table that was for two. The table was very close to the table beside me, so I ended up talking to them the whole meal.
For tonight, I just went for the main course, no starters or desert. And it's a good thing, because look at the size of this prime rib! It was almost the same size as my plate!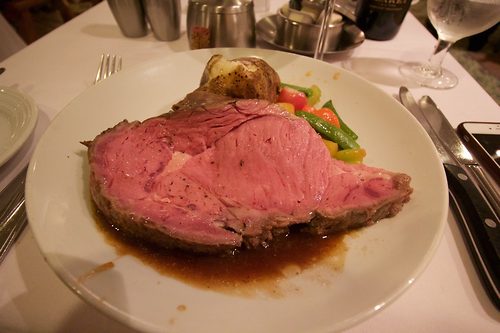 They wanted to bring me desert, but I just couldn't eat anymore. 
Tonight was the 70's party, and I had thought it would be in the centrum, but it was actually held in the boleros lounge. The party was epic, the activity's director Moe was the host and seeing him dressed up like that was so funny! I've known Moe for many years now; he used to be on Enchantment but switched over to Majesty last year. 
Well that's a full day, and after the 70's party it was almost midnight so off to bed I went. Tomorrow we are back in Coco Cay! This is one island I'll never get tired of visiting.