In:
Of all the places in Alaska we are visiting on this cruise, a trip into Tracy Arm fjords has to be the real highlight.
I wish I could say I woke up super early to see the entire sail in, but we were so tired that we woke up exactly when the ship arrived at Dawes Glacier.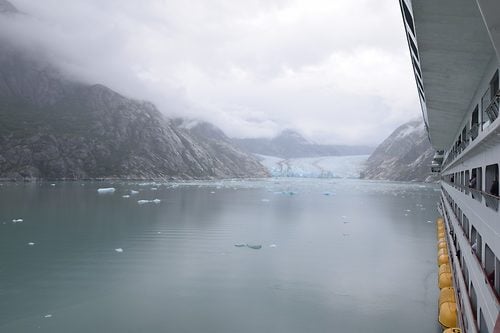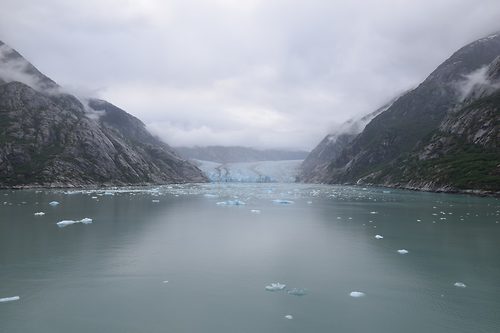 Even after seeing Mendenhall Glacier, the spectacle of today was even more pronounced.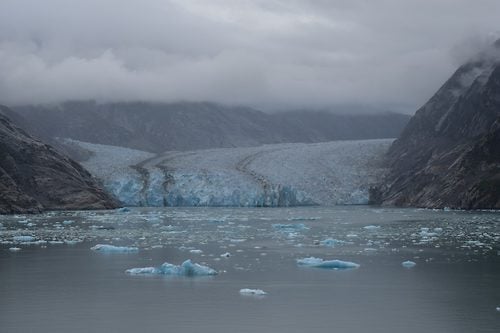 After we arrived, the ship spun in 360 degree circles, so that everyone could have a view.  By my count, we completed 2.5 to 3 rotations before departing.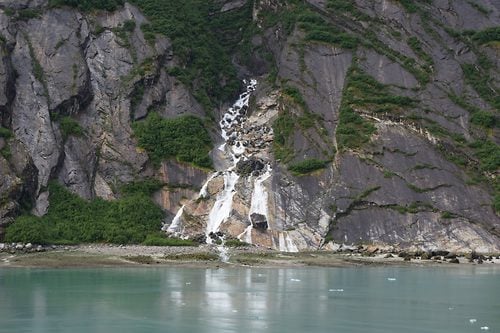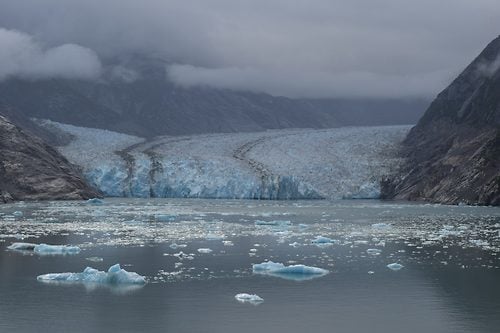 I started off watching from my balcony, but quickly ran around the ship to different spots to not only see the glacier, but also see how crowded things were.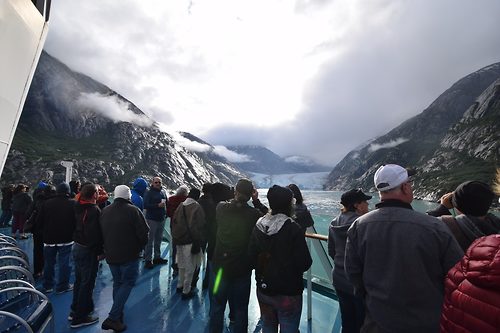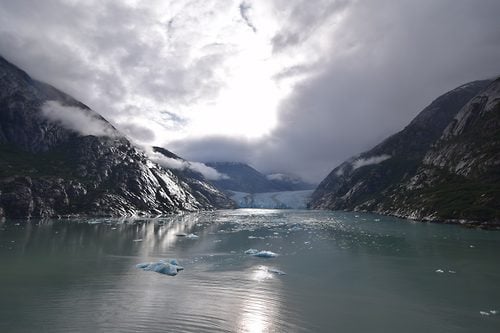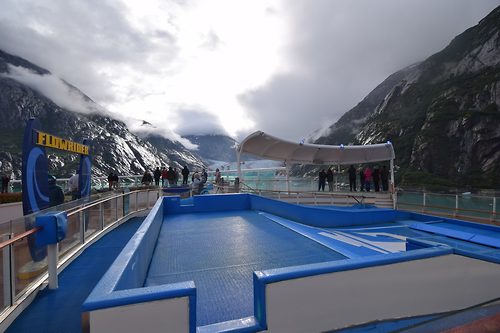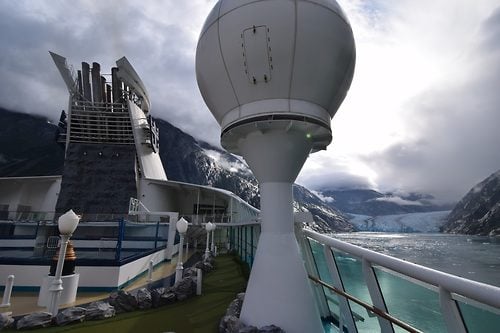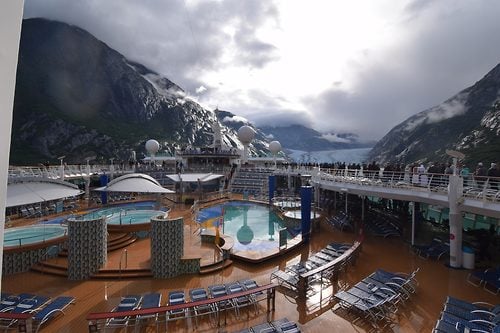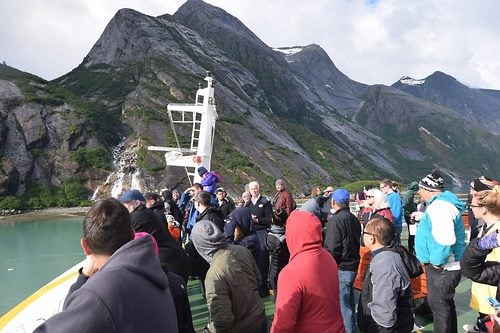 I was surprised to find plenty of space at a variety of decks to see the glacier.  
The view improved for everyone when the sun started to peek out, revealing some beautiful colors in the ice.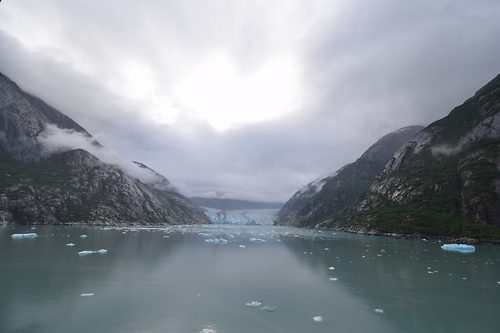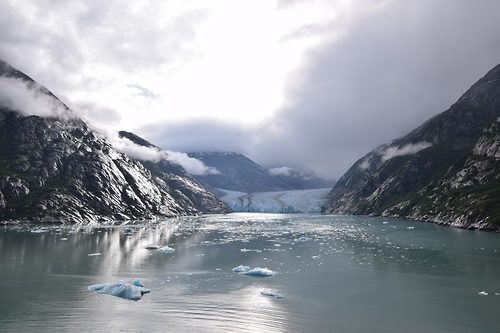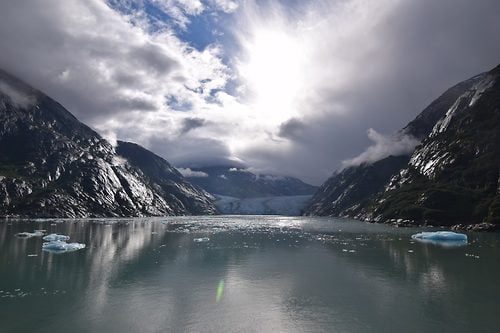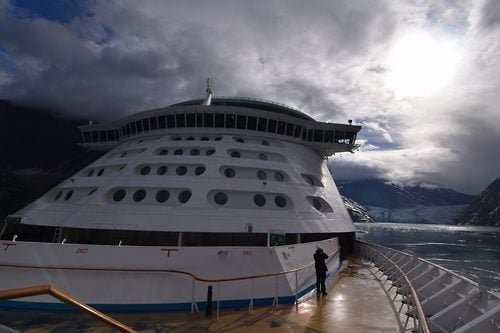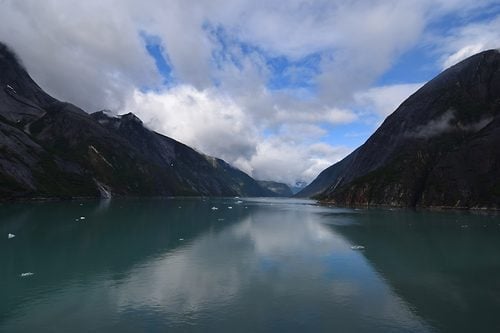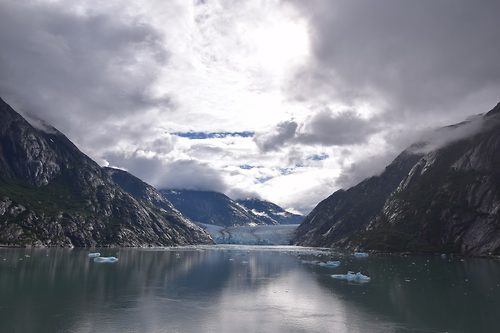 I wish we could have spent a few more hours there, but we started to head out.  The weather quickly turned again, with a cold wind and rain joining our departure.
For lunch, we decided to head to Izumi.  Unlike some other ships, they offered their full menu for lunch as well, which includes the hot rocks.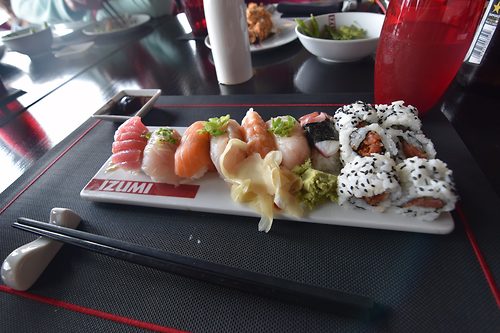 My wife went with the beef hot rock, while I opted for the DX Sushi combo.
After lunch, the weather improved yet again and it turned into quite a sunny day.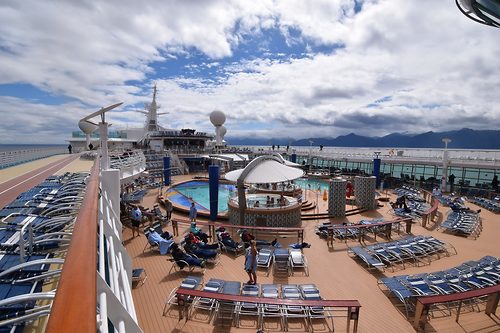 There were two showings of the ice skating show.  On this ship and sailing, they broke up the showings based on your muster station.  So depending on which muster station you are in, you would have ability to get into the show in advance.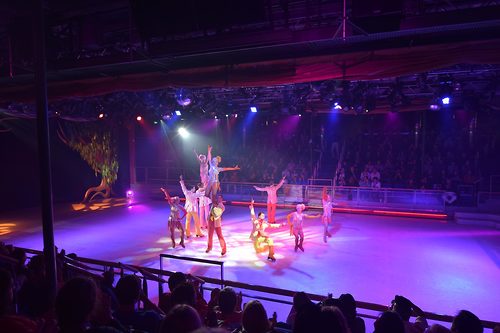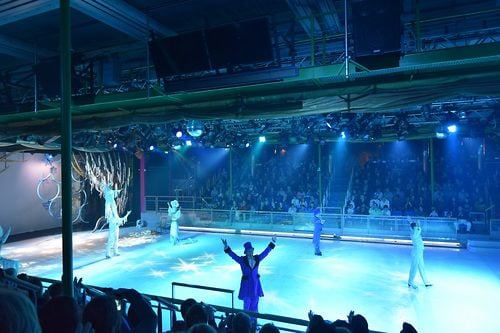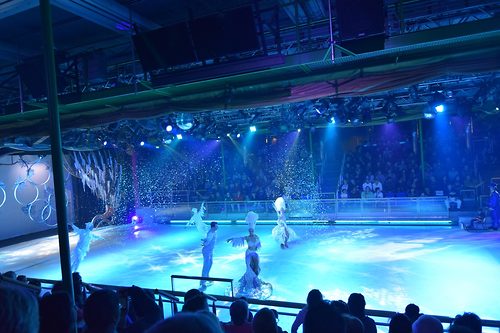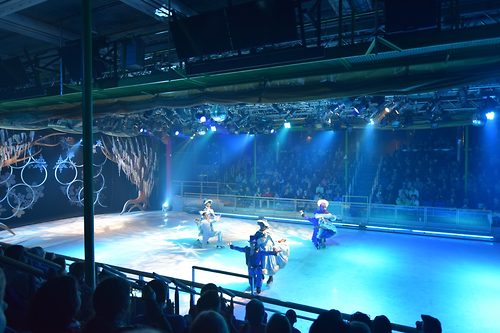 Tonight was formal night, so we got dressed up and headed down to the Star Lounge for the Top Tier Crown and Anchor Society event.  The ship's Captain, Captain Mal, was the featured guest.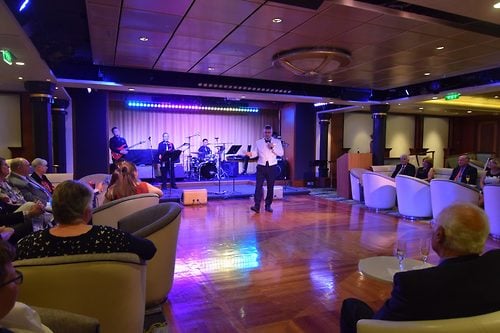 For dinner we had booked Giovanni's Table, which is located on deck 4.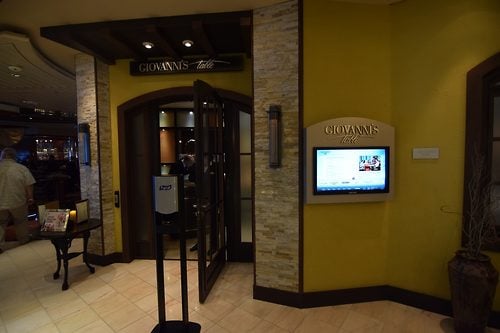 We were part of a group of 8, so we ended up getting a lot of dishes served family style. It was a great opportunity to try everything on the menu.  
For my entree, I went with the sole filet.  Great choice and very light after a lot of appetizers and pasta.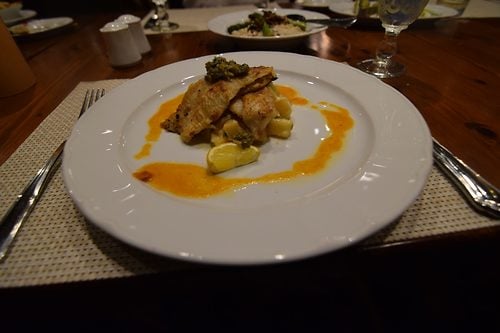 Tomorrow is another sea day.
Stray Observations
There was an Asian Breakfast offered in Izumi today that I totally missed.  I asked, but they are not offering it again on this sailing.

There was a drink station and hot chocolate station on the helipad during the glacier viewing.