In:
Our first full day on Explorer of the Seas brings us to a sea day.  One of the general themes of going on an Alaska cruise has to be adjusting to the Pacific Time Zone.  We still had lingering effects of the jet lag and woke up around 8:30am, while the kids woke up closer to 9am.  For our kids, that is super late.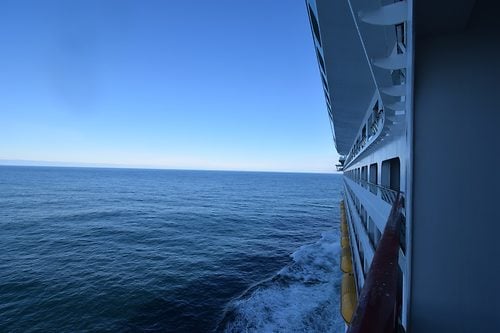 Upon waking up, we got ready and headed up to the Windjammer for breakfast.  I found an Indian breakfast potato dish that was pretty darn good.
After breakfast we dropped off our youngest daughter at Adventure Ocean and then headed up to the Concierge Lounge for coffee.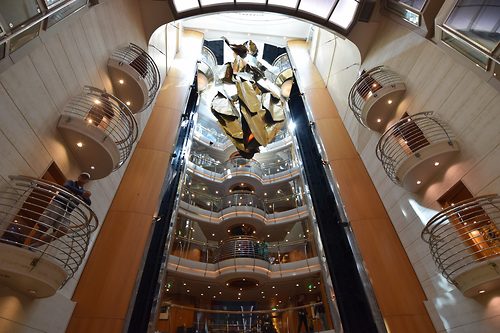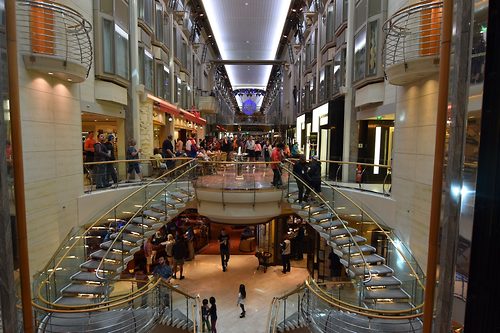 As Diamond Plus members in Crown and Anchor Society, we are allowed to go into the Concierge Lounge (along with the Diamond lounge).  The Concierge Lounge is on the same deck as our stateroom and very close, in fact.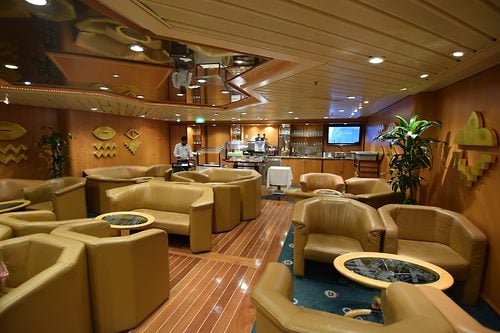 Our morning consisted of walking around the ship a bit and taking it all in. The weather today was mostly sunny, with some passing clouds and by the afternoon it was downright balmy.  If you happened to be out in the sun, it felt quite nice.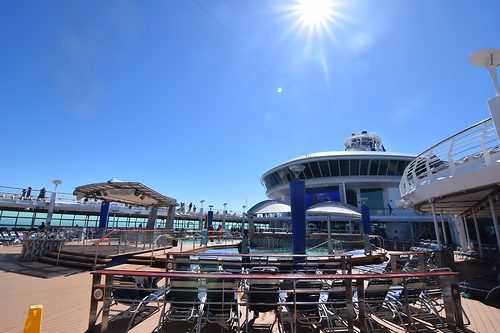 For lunch, we decided on the main dining room.   The main dining room opened at noon and there was a sizeable line that developed.  We did see there was a special entrance reserved for Diamond and Diamond Plus members that allowed us to get in quite quickly.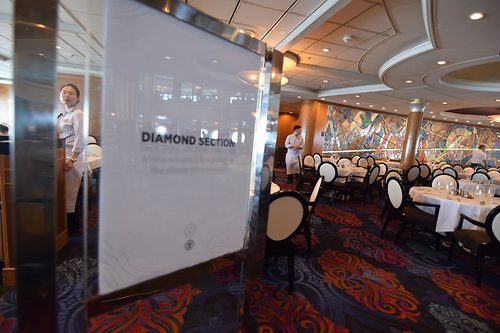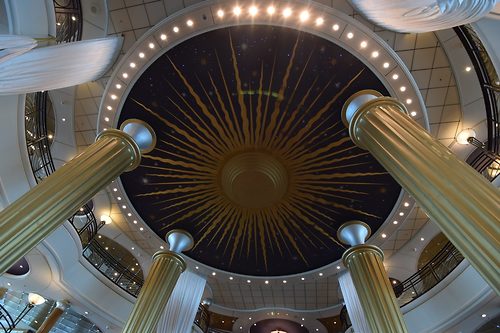 Overall the food for lunch was great and I ordered a Morroccan lamb dish along with a turkey burger.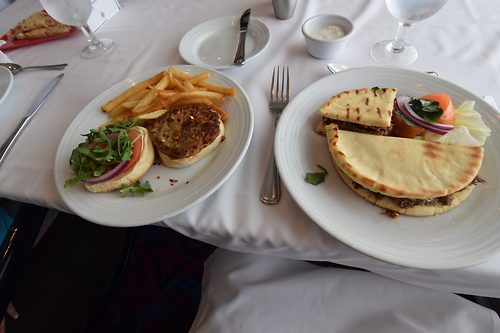 Our first group cruise event was in the Viking Crown Lounge at Dizzy's.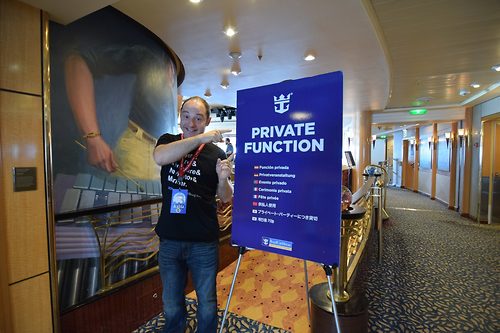 Our friends at MEI Travel organized a welcome party, complete with complimentary alcoholic drinks, appetizers and a Royal Caribbean Blog cake!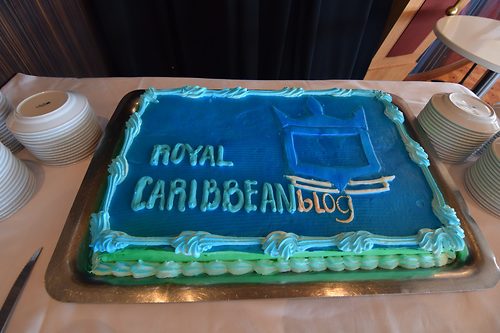 We had a great view of the ocean, along with a few whale sightings too!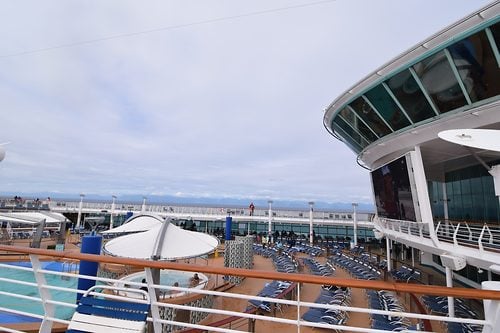 (No whale pictured here, but it was definitely scenic)
Following that meet, we rolled into the next meet, which was the pub crawl.  We visited four bars: Crown & Kettle Pub, Schooner Bar, R-Bar and Sky Bar.  I can tell you from personal experience it was a lot of fun "exploring" all of these venues.
After the pub crawl, a few of us headed to Izumi to grab a pre-dinner sushi roll.  I went with a bowl of miso soup and yellowtail roll roll. Perfect post-pub crawl meal!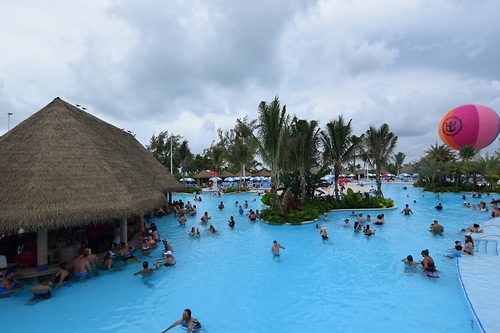 Tonight was formal night, so we all got ready.  I took the kids to get a couple of photos taken on the Royal Promenade and then dinner at Cafe Promenade.
After dropping the kids off at Adventure Ocean, I enjoyed some pre-dinner cocktails at the Diamond Lounge, which was not too crowded at all.
Dinner tonight was in the main dining room.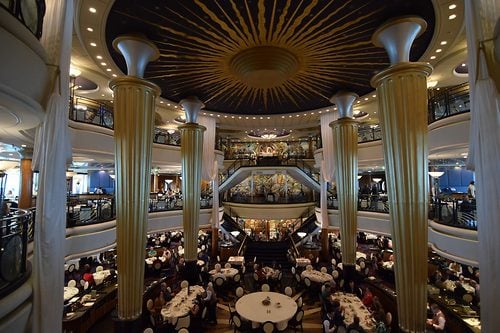 After dinner, some of us in the group went to the Pub to enjoy some classic bar songs.
Tomorrow is our first port day at Juneau.
Stray Observations
Weather wise, the day started off quite chilly but by the afternoon if you were in the sun it really felt quite nice. The high temperature for today was listed at 54 degrees.
The internet has been hit or miss on this sailing.  Last night, it was barely functional but I found a lot more success today.  The key I have found is to go to places where others are not, and/or just keep trying until it goes through.  
The pub layout on this ship is quite odd.  There's essentially a large triangle shaped bar in the middle of the pub, instead of the bar being along the back wall.