In:
We got up super early to kick start our Explorer of the Seas cruise.  We were travelling from Orlando, Florida to Seattle, Washington and picked an early morning flight to maximize our time in Seattle on the first day.  The downside of a 7:20am flight is you have to wake up pretty early in the morning.
In the grand scheme of 4am wake ups, things went quite smoothly and we were on the road on time and headed to park our car near the Orlando airport.   The parking lot shuttle took us to the airport, which I found to be much busier at 5am on a Thursday than I expected.
We were flying Delta, primarily because they offer a direct flight between Orlando and Seattle. In fact, we managed to get a pretty good deal on first class tickets for the four of us roundtrip.  When I say good deal, I mean it was a rate I could live with and to me, it was worth splurging for a vacation of this magnitude.
Check-in was a breeze and one of the many benefits of flying first class is we were able to completely bypass the security line, which in essence was like having TSA Pre-Check.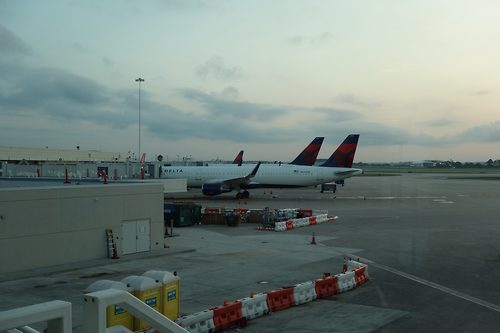 We got through security and to the gate without much fuss.  The flight was on time and we were in our seats, ready for a great flight to Seattle.
In all honesty, I am petrified of flying.  I never enjoy it and it gives me Oasis class sized anxiety.  However, the flight was pretty darn smooth and uneventful.  Moreover, having the extra space and complimentary perks of first class really started off our vacation on a positive note.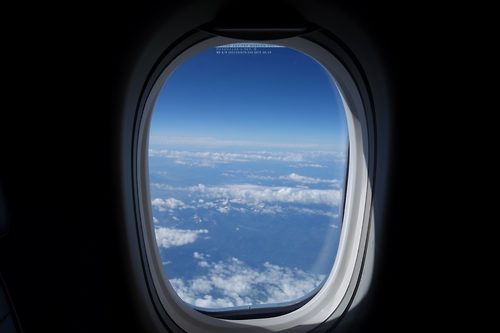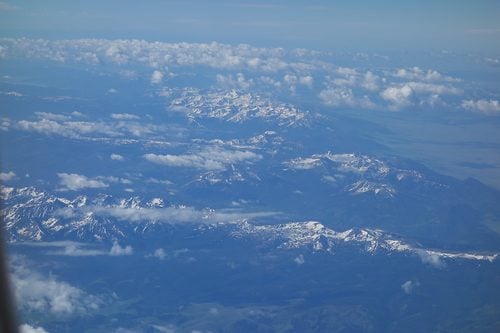 We landed in Seattle about 20 minutes or so early, and collected our luggage (which came out first since we were in first class) in minutes.  We used Lyft to get us from the airport to our hotel in downtown Seatle.  We upgraded to the Lyft Plus to get a larger vehicle, and yes, we brought our own car seats.  Lugging around car seats is no fun, but having them means we can take advantage of so many more transportation options.  Cost of the Lyft ride was $59 (with gratuity).
We are staying at the Holiday Inn Express & Suites City Center and got ourselves a King Suite room.  Sounds fancy, but it just means we have a door between our bedroom and the living room where the kids sleep.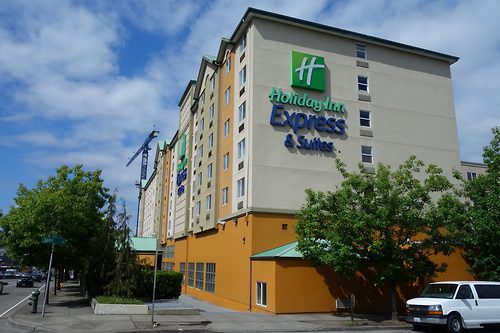 The room was not ready so we left the luggage in the room and wandered down to the Pike Place Market for lunch and browsing.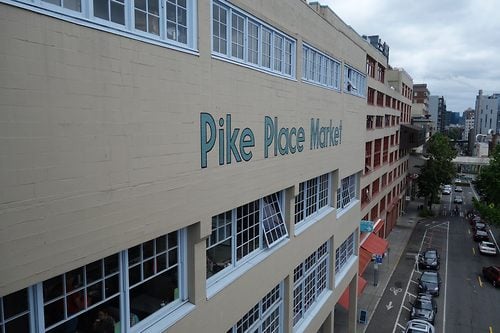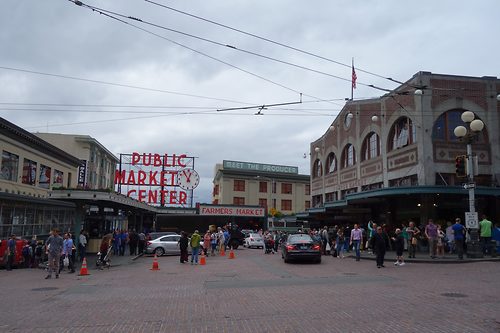 Pike Place Market is a gargantuan farmers market that features a lot of fresh seafood.  It is probably best known for two things: the original Starbucks location and the people that throw the fish.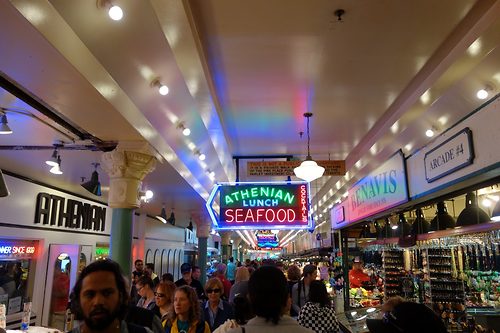 We had lunch at a nice little diner near the market and then walked the market to check it out.  Quite nice, although it really benefits you if you can buy fresh seafood, produce or flowers to take home.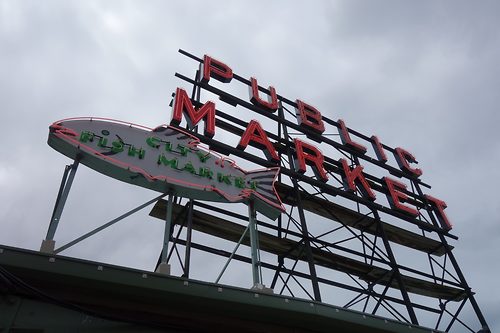 Our room was ready, so we headed back to the hotel to take a rest.  We purposefully avoided napping because the best way to adjust to a big time change is just adopt the local time zone and go with it.
Our hotel room is a pretty typical Holiday Inn hotel room.  Clean, well-maintained and somewhat recently updated. Great for a pre-cruise stay.
I ventured out while the kids relaxed to exchange our Seattle CityPass voucher for tickets.  We purchased a CityPass months prior to a price hike and it gets us into a half dozen popular tourist spots, including the Space Needle, harbor tour and aquarium.  We will use these after our cruise in the few days we are staying in Seattle for post-cruise.
I also took an opportunity to get an up-close look at the Space Needle.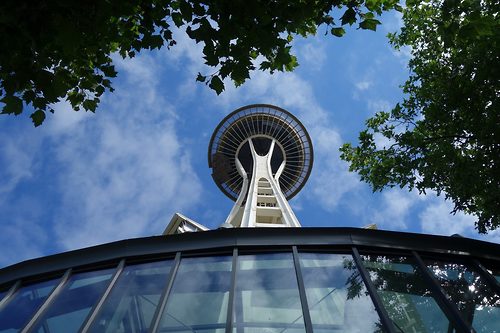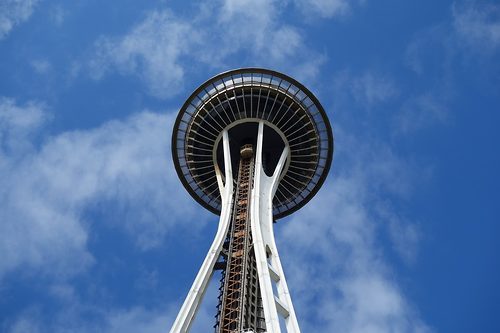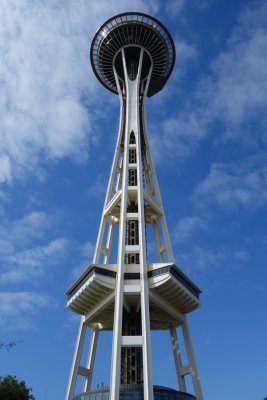 For dinner, our friends from MEI Travel hosted a pre-cruise pizza party in the lobby of our hotel. We figured since a lot of the people in the group cruise were already here, we would spring for some pizza to enjoy and say hello before getting onboard.
As a pizza snob, the local pizza was not half bad! A good and fulfilling time was had by all.
By about 7pm, we were all pretty tired because of the time difference and waking up so early.  We headed back to the room to relax in preparation for our big day tomorrow headed to the port!
Tomorrow morning, we will head to the port and board Explorer of the Seas and start our cruise adventure!