In:
Interestingly enough, our last sea day is not our last day of the cruise.
We started off the day with a private ice skating session for those that booked into our group. It was so nice having the entire rink just to ourselves and my daughter made some real progress on skating without assistance.
Speaking of events, our lunch took us to Chops Grille for an invite-only event for Royal Caribbean Blog Insiders who were on the cruise to enjoy a great meal together.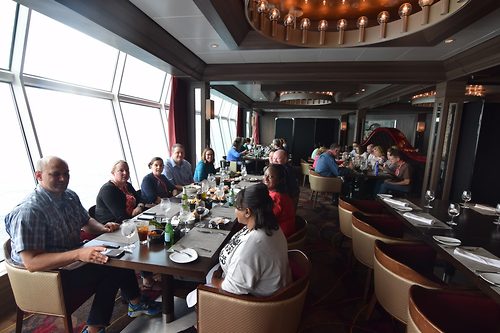 Based on the recommendation of my server, I went with the salmon and it was fantastic.
After lunch, we took the kids up to the arcade for a few games prior to dropping them off at Adventure Ocean.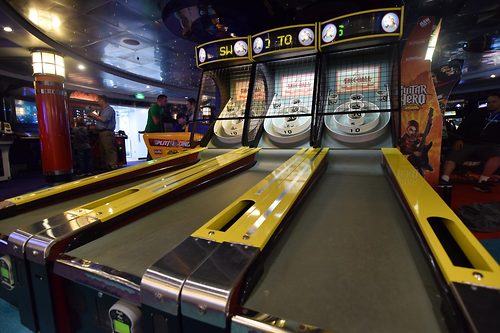 In terms of weather, it was another great day. By afternoon, the sun was shining and it felt great to me being outside without a jacket. My wife might disagree.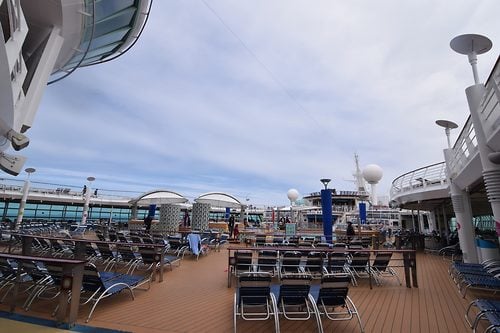 During the afternoon, we held a Royal Caribbean Blog Trivia Night event, where teams competed to prove their dominance of Royal Caribbean knowledge.  Here's a few sample questions:
What year will Oasis 5 debut?
What was the name of the barber shop that used to be on Freedom of the Seas?
What does the Greek letter Chi "X" stand for in Celebrity Cruises funnel stack?
It was a great time, and shout out to the "Jerel's Kids" team for winning the game.
We fed the kids in the Winjammer, which happened to be Indian theme night.  I enjoyed quite a lovely pre-dinner.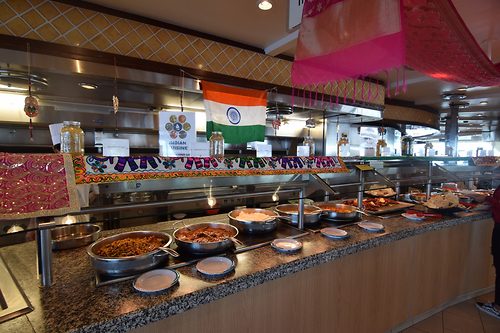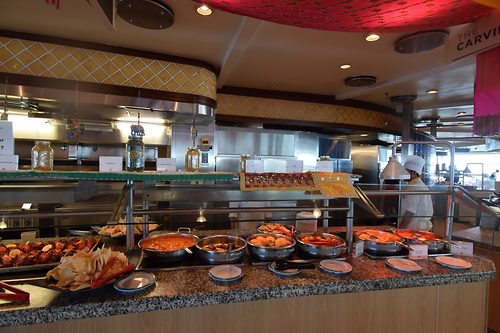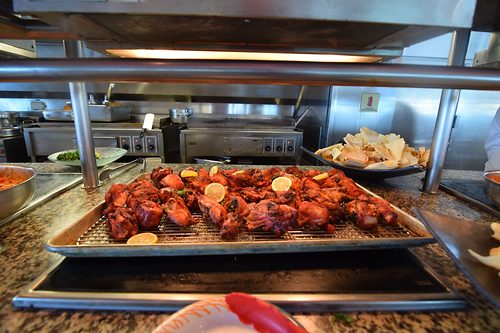 For dinner, it was back in the main dining room again.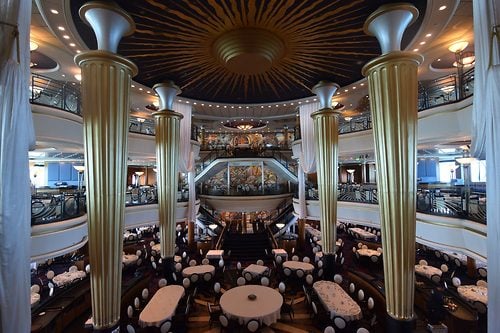 Following dinner, it was time for the Quest.  After a disappointing and demoralizing Quest loss on the Harmony of the Seas group cruise (primarily eminating from poor leadership), we sought redemption tonight.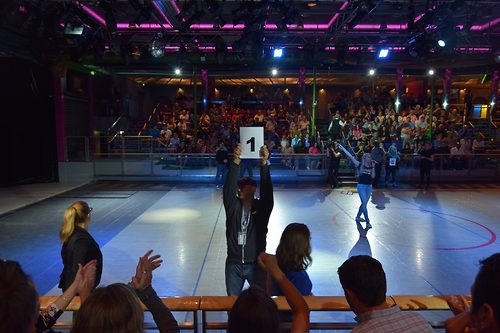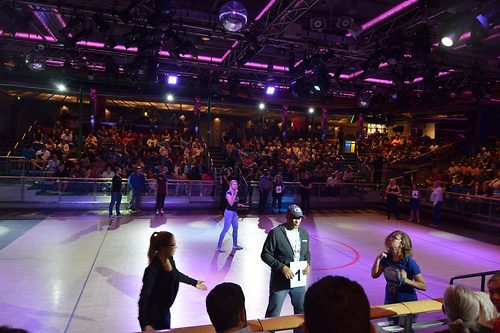 As luck would have it, our team leaders persevered and brought home the winning trophy to the Royal Caribbean Blog Quest team.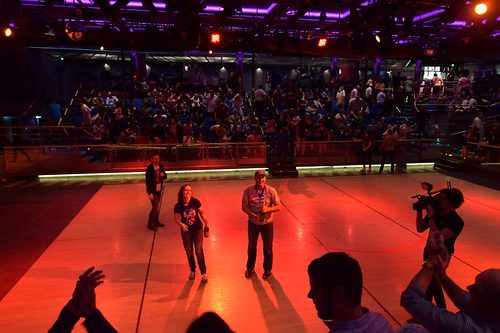 We all celebrated at the R-Bar after our win.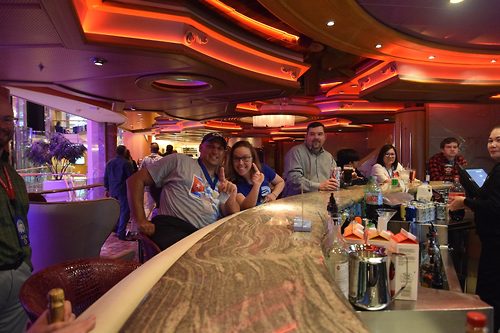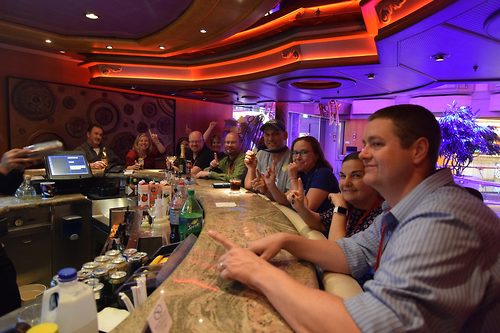 Tomorrow is our last day, and we will be in Victoria, British Columbia, Canada.
Stray Observations