In:
Northern bound we go with our next stop in Skagway, Alaska.  Since Skagway is so close to Juneau, we were scheduled to arrive in Skagway fairly early, 7am.  In fact, we have a long day in port, staying until 8pm, which makes for one of the longest port stops I have ever done.
Our shore excursion was scheduled for right at 7:15am, which is really, really early. We picked this time instead of one later in the day so that we would have plenty of time to explore Skagway later on.  It made logical sense, but it did not help any when we had to wake up super early to get ready.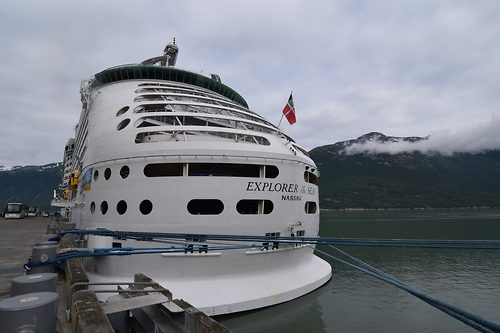 Explorer of the Seas was cleared right on schedule and we disembarked the ship and met up with our tour group at the end of the pier.  We had scheduled a Yukon Hummer Adventure, which allowed us to drive Hummer H3's to tour the area.
There was just one other family in our excursion, so it was not a giant group.  A bus took us to the parking lot where the Hummers were waiting.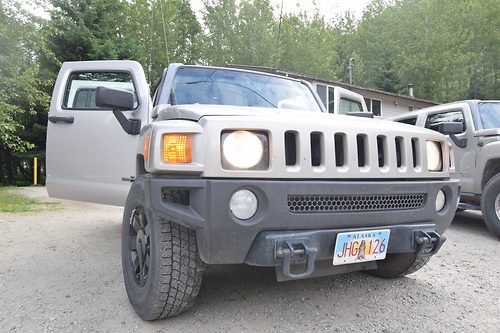 We had our own Hummer to drive and quickly were on the road in a small caravan, with a lead driver to guide us and each family (group of four) in a Hummer following.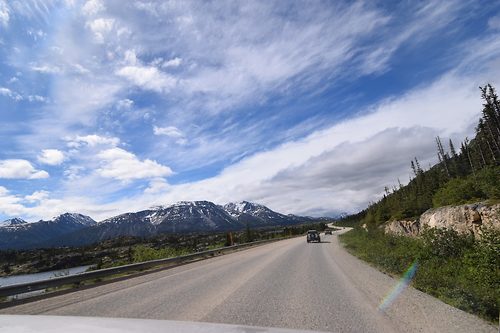 Our trip would take us out of Skagway, across the Canadian border and into the Yukon territory.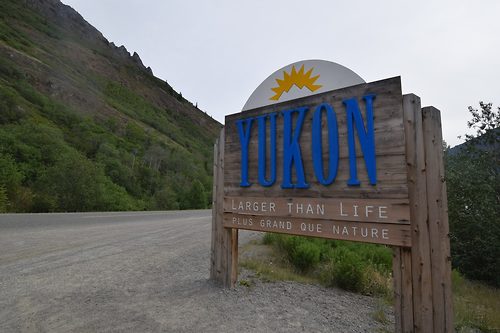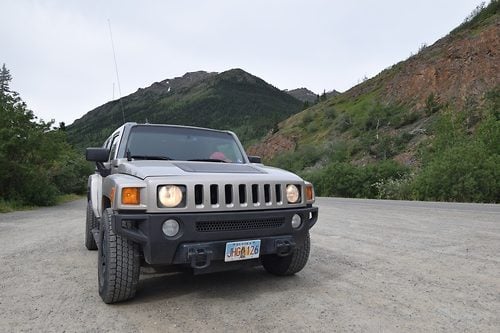 The entire tour lasted 4 hours, and we made periodic stops along the way at some scenic spots.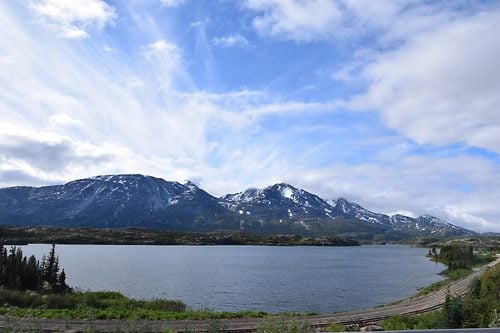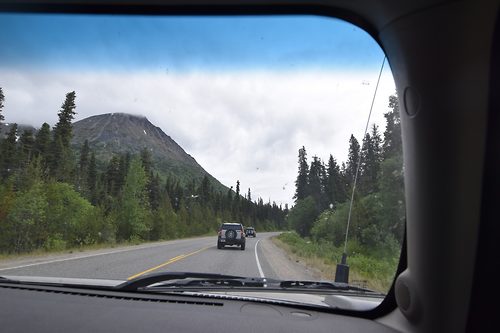 The trip culminated with a visit to Emerald Lake, which is absolutely stunning to see that kind of water color outside of the Caribbean.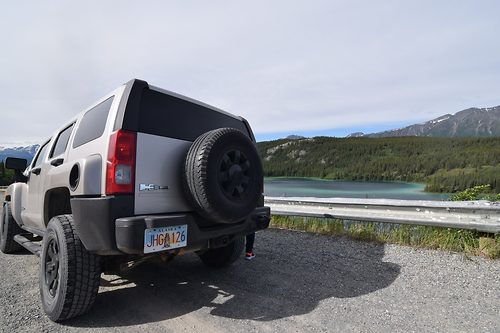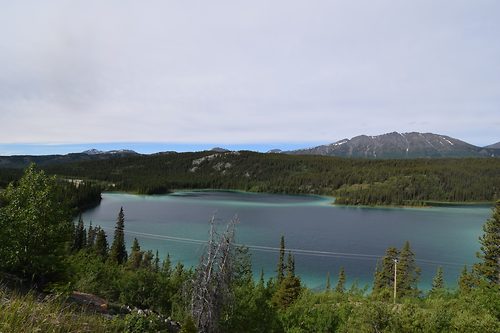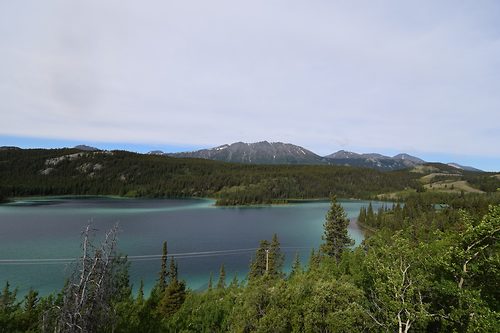 We also stopped in a small town for coffee, souvenirs and an opportunity to stretch our legs.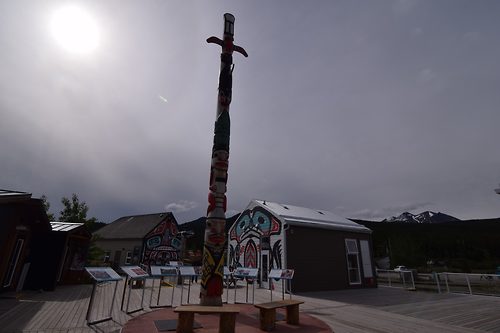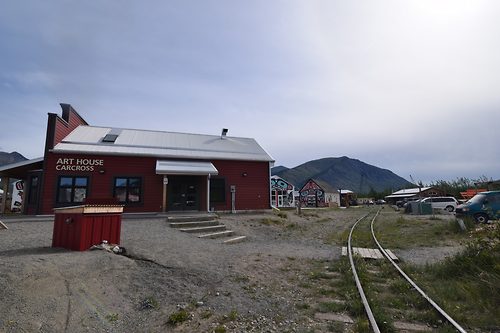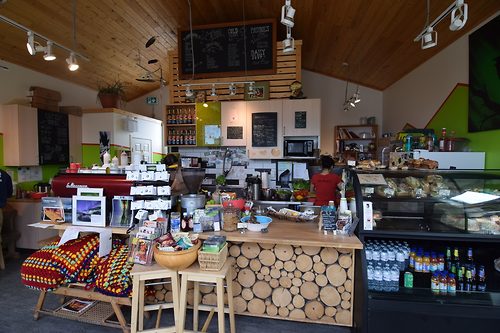 Along the way we did manage to spot a brown bear, which was a real highlight.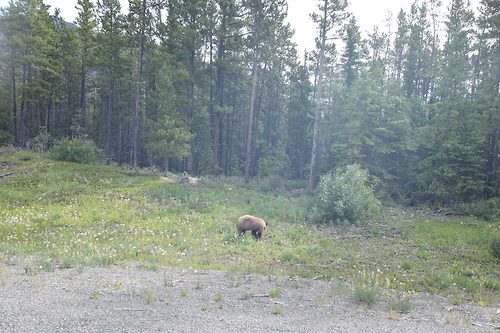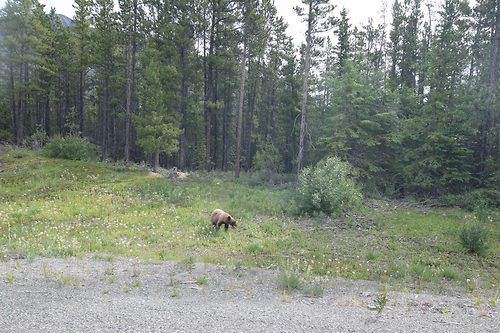 Speaking of wildlife, it has been noticeably absent on this trip.  Based on what I had heard and read from others, as well as anecdotal evidence from locals, I was expecting to find a lot more wildlife in general in both Juneau and Skagway.  Obviously no one has any real control over the luck of seeing animals or not, but it just seemed to me abnormal.
We then reversed the course and headed back to Alaska.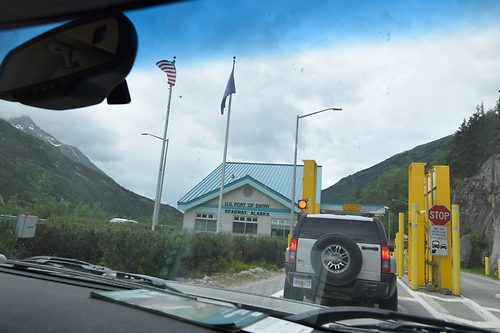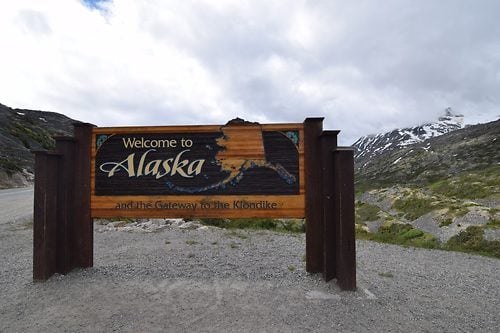 Our excursion ended just before noon, so we grabbed lunch at the Bonanza Grill (good luck getting that classic tv theme song out of your head now).  We then spent the rest of the afternoon walking around Skagway.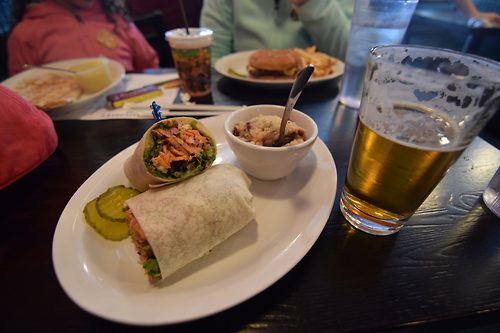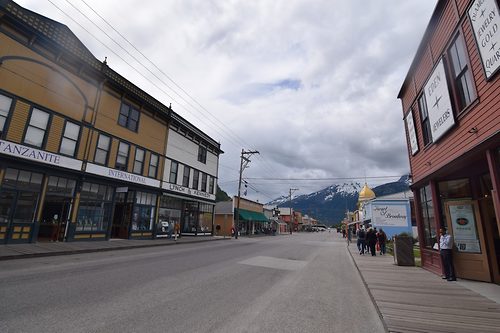 Downtown Skagway is quite lovely, and is comprised of historic buildings that have mostly become jewelry stores.   Despite the omnipresent tourist angle, we found Skagway quaint and charming.  While there were plenty of Diamonds International and the like, we found lots of stores run by locals with local crafts and foods that held out attention.
Besides the commercial aspect of Skagway, the beautiful mountainous surroundings were astounding.  
Since we were docked in Skagway until 8pm, we spent our day meandering around town, enjoying what it had to offer.  There is no doubt the fact Skagway was our last port of call in Alaska played a role in compelling us to spend as much time as we could on shore to soak it all in.
As afternoon turned to evening, we returned to our ship for a quiet evening of dinner, drinks and some much needed rest.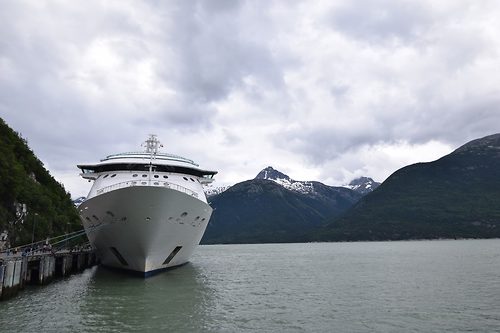 Tomorrow we are scheduled to visit Tracy Arm Fjord, although the Captain printed a notice in our Cruise Compass that the ice flow has been "limiting" and that the Captain will make a decision tomorrow as to which approach and glacier will be safest to see.  
Stray Observations
In both Juneau and Skagway, Radiance of the Seas has been docked in port with us and in both ports they have had the dock spot that is closer to town. 
The shuttle between the pier area and downtown Skagway costs $2 per person, per ride, although an all-day unlimited pass costs $5.
Having two staterooms on this cruise has been so nice with the kids.  It allows them to sleep when we are getting ready in the morning or winding down at night, and the extra bathroom is tremendous.
The forecast was for the high temperature to be in the low 50s today, but it felt significantly warmer than that.  So much so I ended up wearing a t-shirt for most of the day.