In:
New cruisers are often curious to know how much does a Royal Caribbean cruise really cost, so we sought to share with everyone an example of the total cost of our 4-night Royal Caribbean cruise on Brilliance of the Seas. 
Our costs will obviously vary from many others, but I hope it provides helpful insight into budgeting for a cruise.
Cruise Cost Summary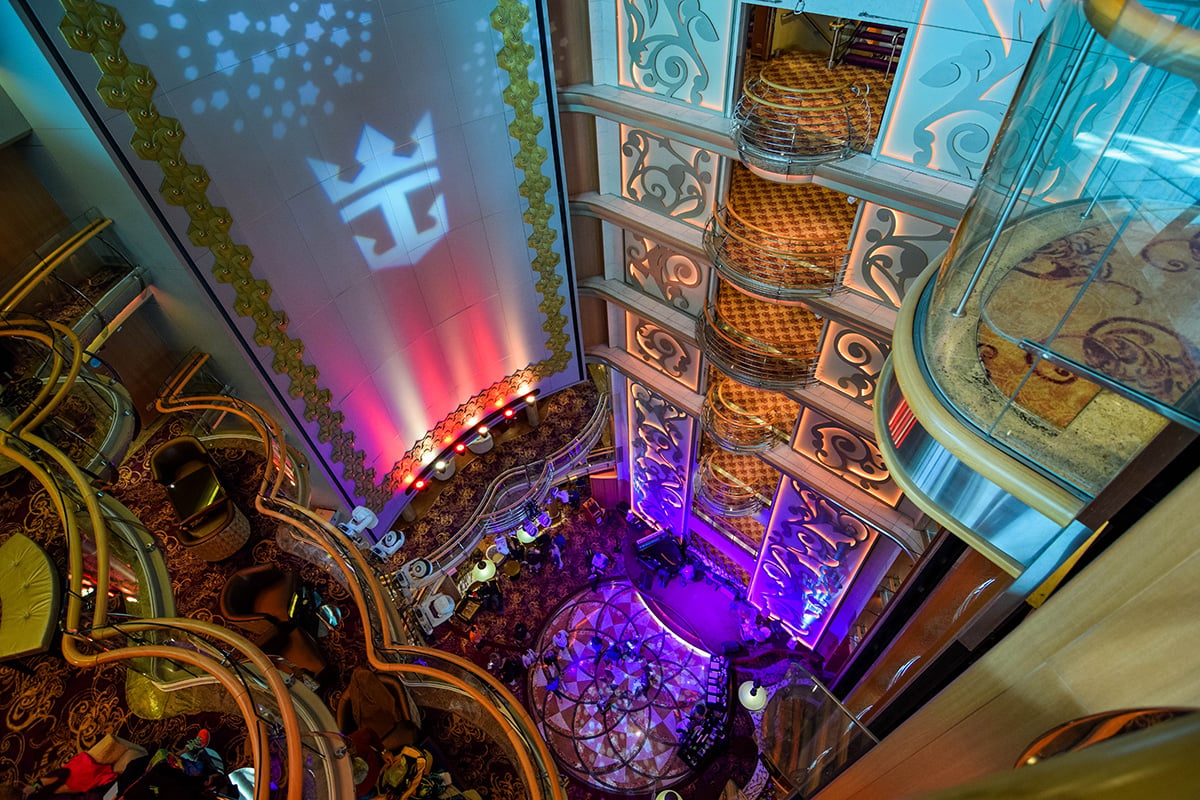 Before we get into the nitty-gritty of the various costs, I wanted to provide a ballpark picture of how much we spent.  This includes costs before and during the cruise.  
I prefer to break up the total cost of the cruise by making certain cruise purchases prior to when we sail, as it avoids having all the cruise costs in one billing cycle. Each of the costs will be broken down further in this post.
Cruise Fare
Cruise Legnth: 4-nights
Stateroom: Category E1 Balcony
Passengers: 2
Cruise fare total: $1193.46 (including gratuities)
Pre-Cruise purchases: $342.74
Onboard spending: $271.28
Cash spending (on shore): $100 (estimate)
Cash spending (onboard): $150 (estimate)
GRAND TOTAL: $2057.48
Specialty Dining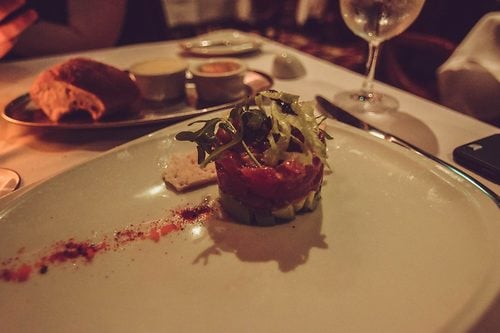 Before the cruise began, we pre-purchased the BOGO 2 Night Dining Package, along with a seperate reseration for Giovanni's Table.  I enjoy the main dining room, but my wife felt since it was just the two of us, we would be better off with specialty dining.  We have dined on many occasions in the main dining room, but it is an experience that we enjoy the most when we are dining with friends (or Billy).
I also write restaurant reviews for this blog, so the opportunity to try the dining package and re-visit some restaurants is something unique to my style of cruising.  
BOGO 2 Night Dining Package: $80 + $5 gratuity
Giovanni's Table reservation: $48
Izumi overage (from BOGO 2 night dining package): $23.80
Dinner at Izumi on night 3 (not included in dining package): $57.82
Sushi making class: $33.04
Spa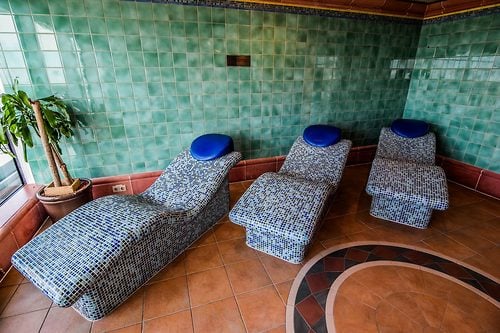 My wife puts up with a lot of nerdiness before, during, and after the cruise.  She often hears me say things like, "Honey, I need to go do a Facebook Live" and then disappear for an hour.  Thus, I try to ensure my wife has some reward for putting up with all of that, so we booked her a salon appointment before the cruise.  
I prebooked it during a Cruise Planner sale and I feel like the price was cheaper than if we had waited to book onboard.  The service included gratuity when I booked it, but my wife gave the stylist a small tip on top of that after the appointment. Suffice to say, I think she liked it.
Shampoo / Cut and Style Dry (Long Hair): $98.22 (including gratuity)
Internet
Since I live blog from the cruise, I always purchase an internet package.  I went with the two device plan to give my wife internet access as well.  
I was pleasantly surprised with the performance of the internet on Brilliance of the Seas.  I was able to browse and post on social media with ease, managed to do many live videos while onboard, and found it fast enough not to remind me of the "old days of cruising".  It was still not as responsive or reliable as the internet on an Oasis or Quantum class ship, but significantly better than when we were on Brilliance a few years ago.
2 VOOM Surf + STREAM Voyage Package - 2 Device: $121.52
Beverages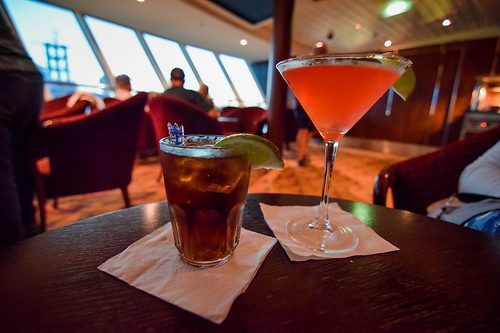 After much deliberation, we did not purchase any drink package before our cruise. Our strategy was to rely on drink specials at bars onboard, drink a lot in Cozumel, bring our own bottles of wine onboard, and hope for a drink card to appear.
In retrospect, everything worked out as we planned.  In fact, I was surprised how low the bar bill was for the two of us prior to the drink card showing up on day three. I would be curious to compare this to another cruise we may take in the future when the weather is nicer and the temperatures warmer, to see if that contributes any to our spending.
Drink Card: $88.50
Individual drink orders: $57.12
Excursions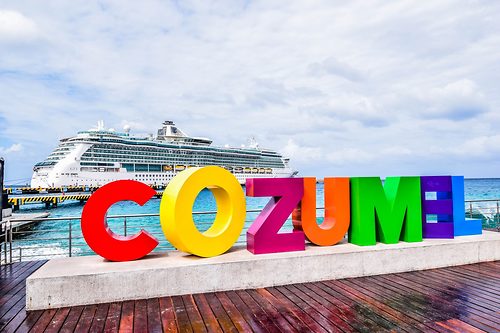 We did not purchase an excursion through Royal Caribbean or through a third party.  We simply took a taxi to downtown Cozumel and walked around on our own.  We did a bit of shopping, and ate at a few different restaurants.  We even stopped at a grocery store on the way back to the ship to pick up tortilla chips to bring home.
I freely admit I did not keep receipts or track of what we paid, so I am making an educated guess on what we spend in Cozumel.  It may have been higher or lower than these numbers indicate, but it is close enough.
We also tipped the porter when we arrived to the Port of Tampa.  Since we took our own luggage off the ship when we returned, there was no porter service necessary.  If you are wondering about the cost to get to the port and parking, my father graciously drove us so we paid that back in love.
Taxi fare: $20 (with tips)
Drink and food around Cozumel: $70 (estimated)
Porter on embarktion day: $10
Casino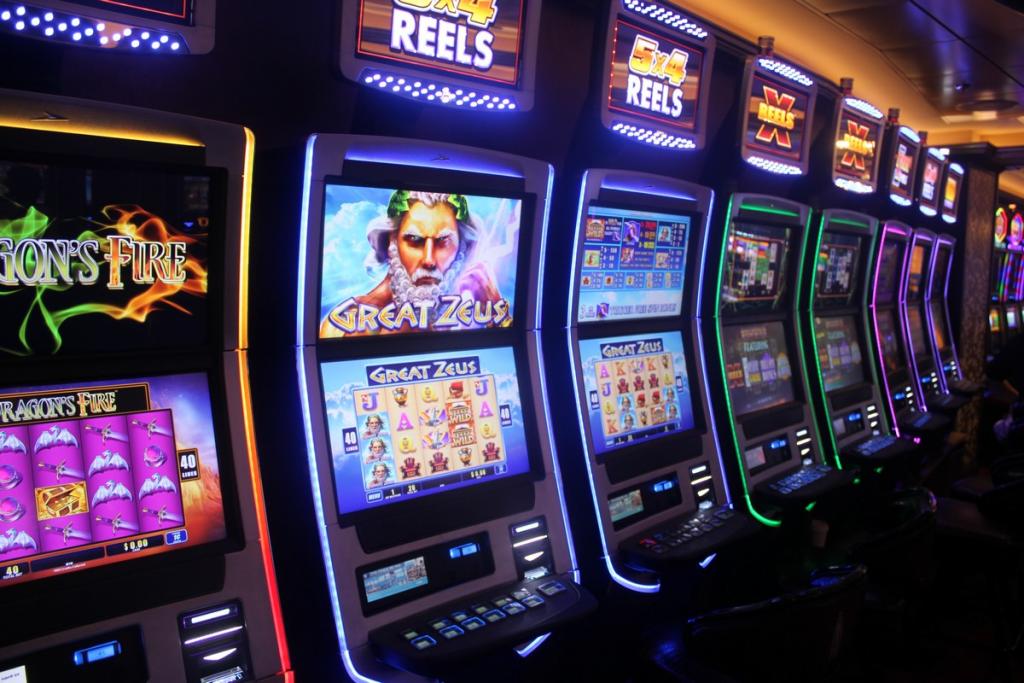 You can blame me for nearly all the spending in the casino, because I am drawn to it like a moth to the flame.  I know it is more likely we will lose than win, but I really enjoy playing for the thrill of it.  My wife rolls her eyes and tries to talk me out of it, but it is no use.
On this cruise, the casino gods were extremely unkind and I never lost my money so quickly.  We mostly played roulette and slots, although I did spend $10 on the quarter machine because there was so much motion in the ocean that I thought my odds were better.  
Alas, at the time I enjoyed the thrill of it, but recognize I could have spent that money elsewhere (like on more sushi from Izumi).
Estimated losses: $150