How much does a Royal Caribbean cruise cost?
In:
If you're considering a Royal Caribbean cruise vacation, one of the first questions you may have is, "How much will it cost?".  It's pretty typical to think along these lines and here's a quick guide to getting a good sense of what the real cost will be.
Of course, the cost of any Royal Caribbean cruise depends on who is taking the cruise.  Everyone has different tastes, preferences and spending habits and this will largely dictate how much your cruise will really cost.  What you have to understand is any Royal Caribbean cruise has a base cost that everyone pays and then there's other options you can opt to purchase.
Here's a quick guide to getting a general sense of what a cruise will cost you when it's all said and done.  Royal Caribbean cruises are a great value but much of it depends on what you want.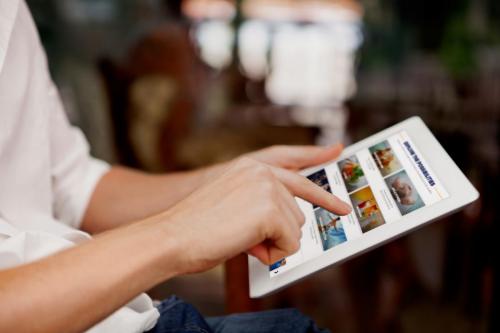 Cruise Fare
The easiest place to begin budgeting is with the cost Royal Caribbean charges you to go aboard its ships.  
It's up to you to find the cruise sailing that appeals to you, but it's a fixed cost that everyone has to pay and you can always price out a cruise based on what your travel agent quotes you or you find via Royal Caribbean's web site.
Transportation
Next, you need to figure out how you are getting to the cruise.  In most cases, this will be a decision between flying and driving to the embarkation port.
If you're flying, price out airfare costs between your nearest airport and the airport closest to the port.  You can save money on airfare sometimes by considering other airports nearby to either location.  
Don't forget to factor in the cost of a taxi, rental car or car service to get you to the port from the airport.
If you're driving, use AAA's Fuel Cost Calculator to determine the cost of your drive to the port.  
Whether you are flying or driving, don't forget to factor in the cost of a hotel night (or more) if you plan on arriving to your embarkation port at least one day early, as well as any hotel costs involved in driving.
Gratuities
Royal Caribbean has a policy of automatic gratuities that will be deducted from your onboard account for each person in your party, each evening. 
The daily cost of gratuities are $14.50 per day, per person.  Passengers in suites will pay $17.50, per day, per person.
You may also pre-pay your gratuities online or added to your booking by your travel agent, before your sail date. 
Multiply the gratuity amount by the people in your party and how many nights your cruise is.
Also keep in mind a 18 percent gratuity is automatically added to all bar bills, as well as salon and spa services.
Food and Drink
Wait a minute, I thought food and drinks were included on a Royal Caribbean cruise.  You are correct, some food and drink are included in your fare.  The reality is, most people opt to get more than just what's included.  
From sodas and beers to meals in the specialty restaurants, there's a lot to choose from.
Starting with the drink packages, take a look at Royal Caribbean's drink packages and which, if any, you would be interested in.
Next, find out which specialty restaurants are available on your ship and determine which, if any, you would like to dine at.  
With either the beverage packages or the restaurants, it's a good idea to book them in advance to help break up the cost of your cruise because Royal Caribbean will charge you for any of them at the time of reservation.
Excursions
Your Royal Caribbean will visit some interesting and fun destinations and many passengers choose to get off the ship and explore.  
There's a number of options in any port of what to do, so begin by considering the ports you are visiting and looking into what is available and what is of interest to you.  You can book Royal Caribbean's shore excursions or opt to do something on your own.
There's a lot of choice involved here and depending on what you like to do for fun, your costs can vary wildly.  You could walk around the port and not spend a dime or done your part to personally stimulate the local economy.  
If you go with an organized excursion, it's usually safe to estimate a cost of about $40-50 per person.  Prices jump from there if your activity includes alcohol, animal encounters or private aircraft.
Extras
Beyond what we've listed so far, there's even more for you to spend on your cruise vacation.  
Spa services, gym classes, souvenirs, onboard internet and more are just a few of the choices you have in purchasing extras on your Royal Caribbean cruise.
The costs for all of these can vary greatly, but you should take a look at some of the extras available for booking in Royal Caribbean's Cruise Planner website.
And the total is...
Add up the numbers you came up with in all the of the steps above and you will have a pretty good idea of what to expect your final cruise cost to be.
It's important to understand there's a lot of choice involved with your cruise vacation.  It's easy to point out much of the extra costs are optional and you can withstand the temptation but when you're on the ship, it's a different story.
Hopefully this will give you a guide on what to expect and ultimately, you have the power to determine how much higher the cost will be in the end!