Royal Caribbean Restaurant Reviews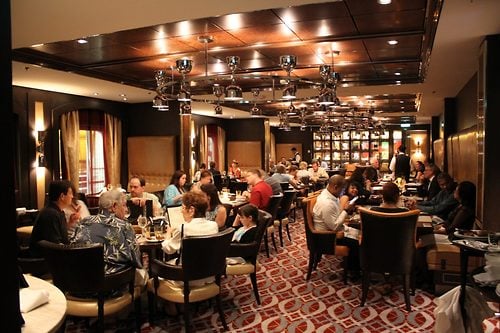 Our Royal Caribbean restaurant reviews will help you book the best dining options, whether you are on a specialty dining package or paying with onboard credit. Each review contains a detailed description from that restaurant, commentary on the experience overall and plenty of great photos from that restaurant. Since there are so many great dining choices on a Royal Caribbean cruise to consider, the choices can be overwhelming.
We've put together the best resource on the web to learn about Royal Caribbean restaurants. Our pages include reviews, little-known facts, menu links, and even dishes that each restaurant is famous for so you can be sure you're trying the best at every restaurant!