Royal Caribbean Post Round-Up: June 11, 2017
In:
Happy Sunday! We hope you are having a great weekend and ready to talk a little Royal Caribbean.
Royal Caribbean made headlines this week when Symphony of the Seas was floated out.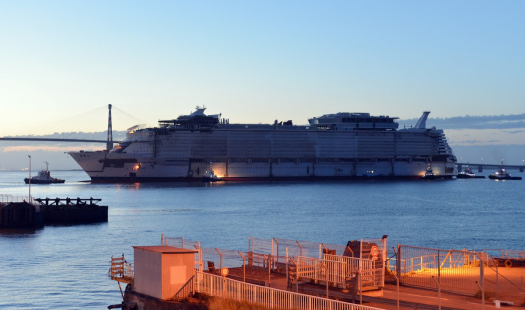 The important construction milestone took place at the STX France shipyard. With the exterior now complete, Symphony of the Seas was floated out of her dry dock to begin the next phase of interior construction.
Symphony of the Seas will remain at this position until her delivery date in mid-April 2018.
Royal Caribbean News
Royal Caribbean Blog Podcast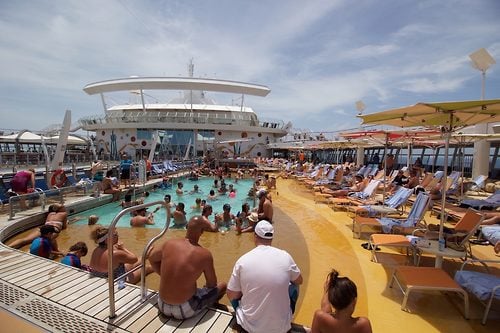 The 201st episode of the Royal Caribbean Blog Podcast is now available, and we are sharing our best tips for first time cruisers.
In this episode, Matt and Billy each share two aspects of a Royal Caribbean cruise that everyone else seems to enjoy, but not them.  It is a tribute to unpopular opinions.
Please feel free to subscribe via iTunes or RSS, and head over to rate and review the podcast on iTunes if you can! We'd appreciate it.
Royal Caribbean Around the Internet
AmyUrquhart.com shared three activities they skip on a Royal Caribbean cruise.
Royal Caribbean celebrated World Oceans Day with a peek at the most eco-friendly destinations.
Cruise & Ferry reports Port Everglades will refit Terminal 25 as part of a new deal with Royal Caribbean Cruises Ltd.
Cruise Radio has a review of Wonderland.