In:
Today was our first sea day on board Empress of the Seas and once again I woke up at 6:30am to check out the sunrise. I headed up to the pool deck just in time to catch the sun coming up, once again wow.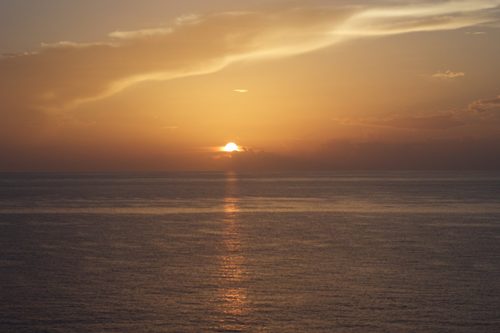 Breakfast – Chops Grill
For top tier Crown and Anchor members (Diamond Plus/Pinnacle) and those staying in suite you can enjoy breakfast in Chops Grill.
They offer made to order eggs, omelets, and fresh fruit bar. The breakfast is very similar what you would find in the main dining room on any Royal Caribbean ship.
The real advantage is fast service and we were the only ones in there at 8am when they opened. I went with the basic Ham and Cheese omelet and I really enjoyed it. By now the staff in Chops Grill are starting to feel like family, it seems I'm starting to have most meals in here.
Pool Deck
After breakfast, I headed out the pool deck to soak up some sun rays while my girlfriend enjoy her spa morning. My gift to her for letting me live blog, Periscope, take endless pictures was to treat her to a spa treatment. She gave very positive feedback on the spa and it sounds like she is hooked for future cruises, oh no what have I done?!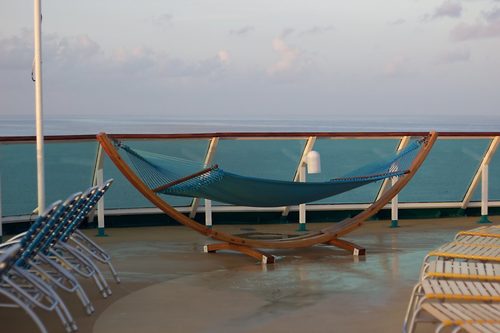 Okay, back to the pool deck… This morning from 9:00am-10:30am they had a helicopter flying over us, beside us, and around us filming.
Many guest were asking staff what was going on, but I knew they were filming the brand new Empress of the Seas.
Brunch – Main Dining Room
Okay now I feel like all I am blogging about is food, but that's all you really want to hear about Anyways, right? Well today they had their famous "Sunday Brunch" in the main dining room. Every sea day on Empress of the Seas, they have a big brunch from 11am-1pm in the dining room.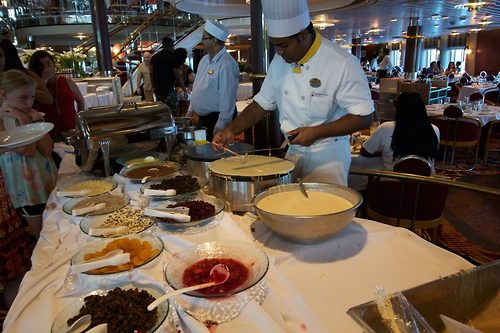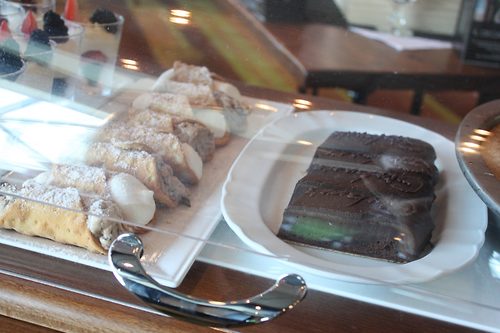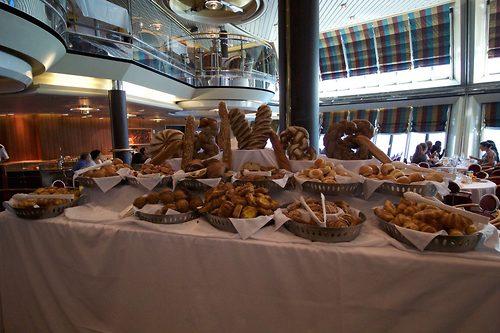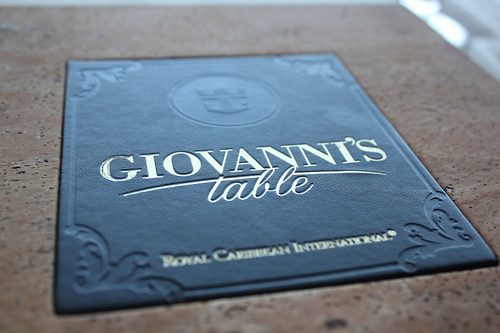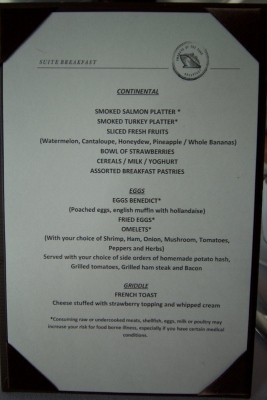 They had a large variety of breakfast and lunch options, so no matter what you were in the mood for they had it. During the Empress brunch, they also serve bottomless mimosas and Bloody Mary's.
Afternoon on board
After our brunch, we decided to head back to pool deck and it was very full. Since Empress of the Seas has just one pool it can get very packed, but I never had a problem finding a deck chair.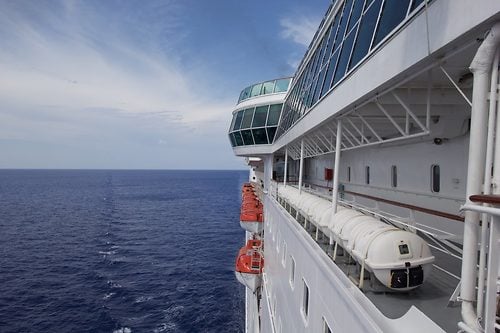 We lounged in the water for quite sometime with the Caribbean band playing music. Pretty typical sea day with games around the pool deck and everyone enjoying themselves. I did notice they were selling the beer coolers at the bar, so if you don't have a drink package this is a great value.
At 3:45pm we had a bridge tour for the Crown and Anchor group. We met on deck 9 forward and were greeted by security and did metal detector scans on us before we went into the bridge.
Once we were on the bridge they did a quick talk about what their roles are on the bridge.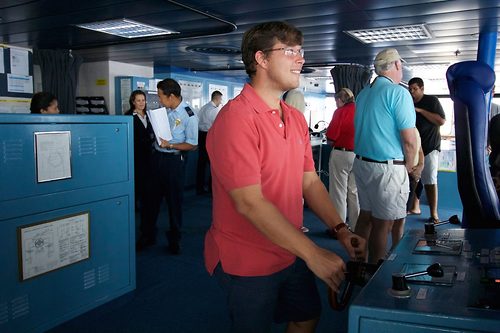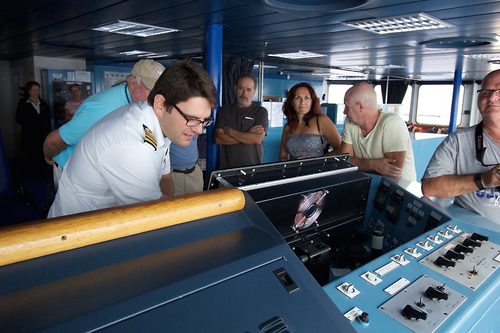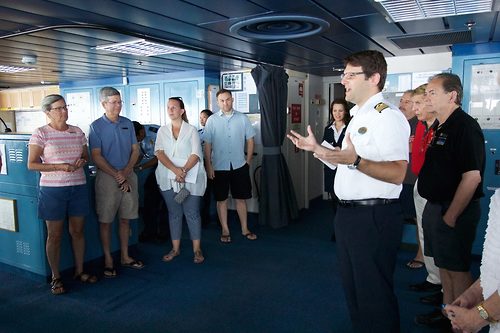 We were aloud to take pictures of everything, just no video.
Dinner – Chops Grill
Tonight we were headed back to Chops Grill, again. We are feeling like family in here, but it was a great experience. We requested our waiter from night one and he took great care of us. I went with shrimp cocktail, which might be the largest shrimp I've ever seen.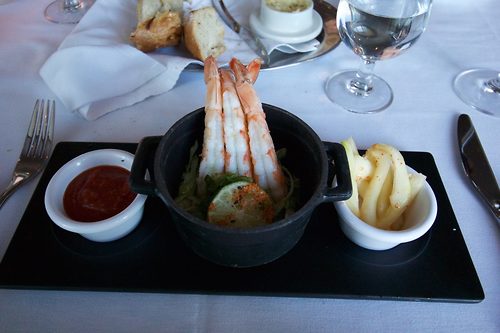 Followed by the mushroom soup and 9oz filet. We were dining at 6pm tonight so the restaurant only had a few tables eating and the service was extremely fast.
Evening on board
Tonight was the white pool deck party, if you are coming on board Empress you should plan on packing white attire, though it's not required. Many guests, including myself were not in white.
The staff started the party off and it quickly became very full and went on for hours. The guest were really enjoying the music and dancing the night away. I might have danced once or twice too…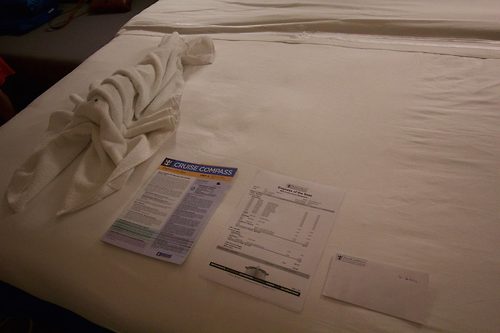 That's a wrap on day 3, stay tuned because tomorrow we are headed to Key West, Florida!
Live Blog Index