In:
The final day of the cruise as already come, these shorter sailings go by so fast.
Today we were docked in Key West, Florida from 7am-4:30pm. Whenever you leave the United States and come back you always have to enter customs, and this includes the port stop in Key West.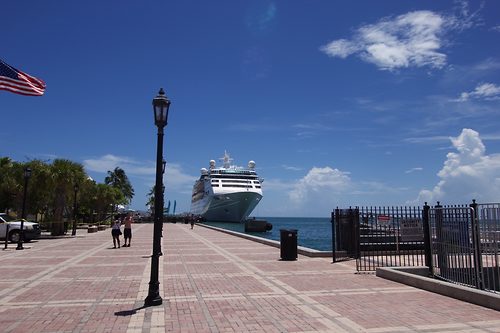 This morning they had suite guests go through the process at 7am. The customs agents come on board the ship, this morning it was in the theater. You simply show them passports or birth certificate and on you go. This process doesn't take very long, but my suggestion is just go early, regardless of what cabin you are in. 
Morning in Key West 
This morning, we decided to get off at 10am; we were in no rush to get off. Most of the ship was actually already off and about. We did a little shopping at the pier, typical t-shirts and key lime pie shops.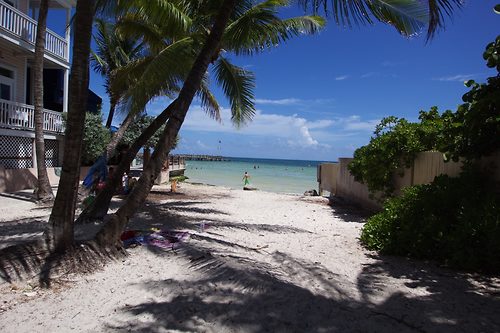 I did notice that most of the restaurants didn't service food until noon, but they were all serving drinks. I didn't have breakfast on board so I was ready to eat. We found a little pub that we had a pint at while we waited for Sloppy Joes to open.
They opened up at noon and you really need to be there right when they open to grab a seat. I went with their famous sloppy joe's sandwich and I'm glad I did, hands down the best one I've ever had. We enjoyed some live music and drinks before our excursion at 1:30pm. 
Bike Tour Excursion 
Today we had booked the bike tour through Royal Caribbean excursions desk. The tour started at 1:30pm and lasted until 4:30pm.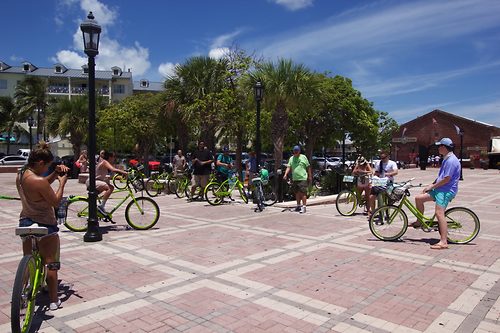 We walked over to the bike shop, which is very close by, then geared us up. We visited a few places around Key West and our tour guide was very knowledgeable about the island.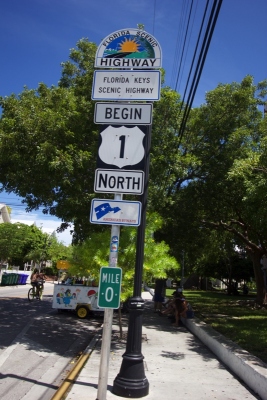 I learned a lot about Key West that I would have never known. About halfway through the tour we asked our tour guide if we could speed things up, as the heat was starting to get to all of us. We still went to all the locations, just didn't stop at them to hear the history behind what we were seeing.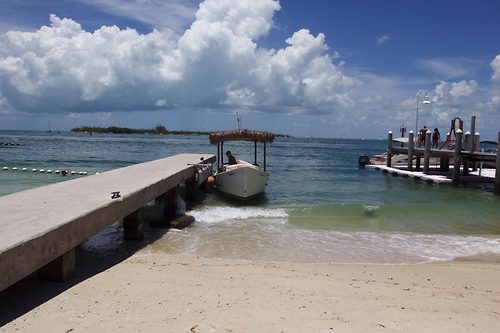 As the tour was coming to an end, a member in our group had a minor accident on the bike. This took around a half hour to help them get a ride back to the ship, but it was 4:15pm and all on board was 4:30pm.
By the time we made it back to the ship it was right at 4:30pm, and the ship was blowing the horn. We never really got worried about missing the ship because we had a Royal Caribbean excursion desk. So things do happen and sometimes knowing the ship will wait on you goes along way. 
Dinner – Chops Grill 
Tonight our group had Chops Grill at 6:30pm for our last group dinner. Again, we had the select menu since we had over 20 people eating.
I went with the NY strip for my main course and really enjoyed the steak.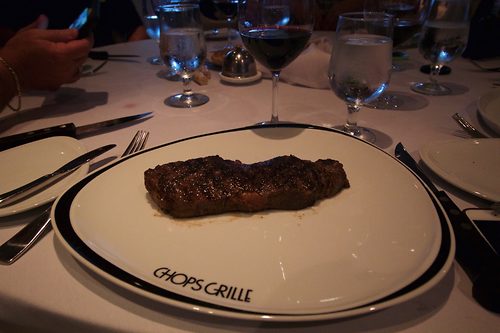 The service tonight was outstanding and they were always filling our water and wine glasses. If you happen to sail on Empress of the Seas, I highly recommend Chops Grill. 
After dinner we just explored the ship taking in the last few moment we have on board. I noticed that Guest Services had a rather large line, so try to take care of any issues you may have prior to the last few hours.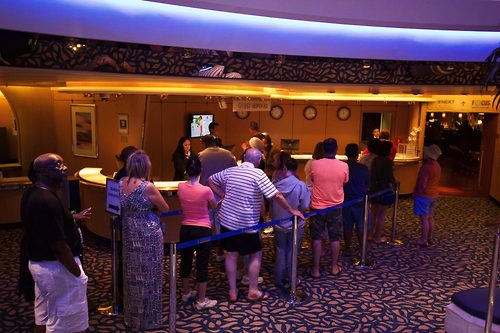 There was a farewell show at 9pm, but we decided to pass on that and get some rest for our drive to Tampa in the morning.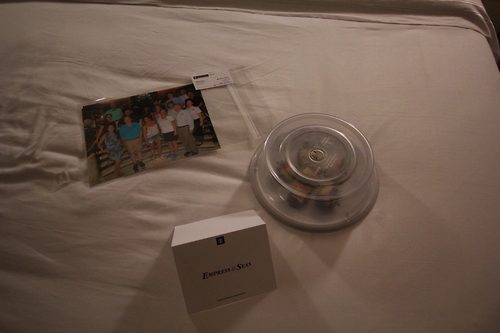 Random Thoughts:
Voom on board comes and goes, you also have to sign in every time you use it.
A/C in cabin works great, yes it's hot during sailaway but it will cool down rather fast.
Everything is new on board, from the sheets to the towels, pool towel, you can just tell it's all very fresh.
The food on board is outstanding, from windjammer to chops grill, it's all outstanding.
Cuban coffee shop never had cream for coffee, so I drank it without and enjoyed it.
Crew on board is like family just after 4 days, really great job all around.
Cruise Director Carlos does a great job and very personable if you get a chance to talk to him. 
 I hope you all enjoyed the Empress of the Seas live blog. I know I really enjoyed sharing this unique trip with all of you. Until next time, see you sea…
Live Blog Index