In:
Hi friends, Michael Poole here again for another live blog!  This time I will be sailing on the newest ship in the fleet - Empress of the Seas.  Well, she is actually the oldest ship in the fleet, but the most recent addition to the fleet.  Empress of the Seas was recently added back into the fleet in May 2016 from their sister company, Pullmantur Cruises. 
There are many speculations on why Royal Caribbean brought Empress of the Seas back in the fleet, to soon be their Cuba sailing ship. 
Why Empress of the Seas?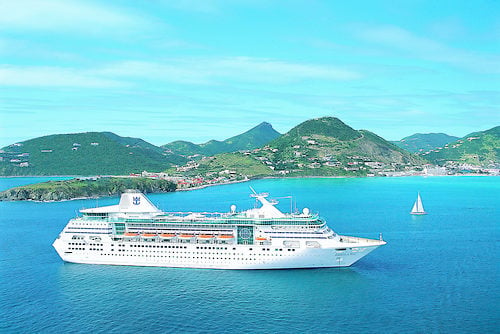 To be honest, since Royal Caribbean first announced they were bringing Empress of the Seas back into the fleet I have wanted to sail on her.  In fact, I almost changed my March back-to-back cruise over to the Empress, but I decided to stay on the Brilliance. 
Empress of the Seas is a smaller ship, which I tend to enjoy more.  The décor on the ship is all brand new from her recent two-month dry dock.  The ship offers daily brunch in the Main Dining room with complimentary mimosas or bloody marys. Empress of the Seas is going by the slogan: Party. Chill. Repeat.   
Invite by Royal Caribbean
Three weeks ago, I received a phone call from Royal Caribbean extending me the invite for this sailing.  They have also invited some of their top-tier Crown and Anchor members, along with some social media bloggers. 
Needless to say, I was absolutely ecstatic when I heard the news!  Anytime you get to cruise with Royal Caribbean it's exciting, but to sail with their social media team too!  They have some pre-arranged events during the cruise, but I want to keep those a surprise! 
I just know this is going to be a very special cruise, and I'm so excited to share it with you. 
Itinerary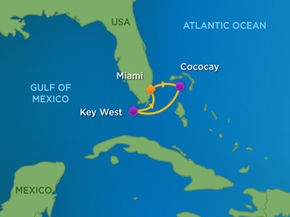 For this cruise we are sailing to my favorite stop in the Caribbean, Coco Cay.  This island is owned by Royal Caribbean, and offers a relaxing beach day. 
Next we will have a sea day, followed by our final stop in Key West.  Key West is a great port to visit, so much live music and restaurants.  Now the question is, will I go back to Sloppy Joe's for a third time…
Thanks for joining me for another live blog; I'm truly excited to take you all along with me again.  I will be conducting daily periscopes of the ship, so be sure to follow @mpoole3   If you have any questions about the ship, or during the live blog, please comment below and I will respond. 
See you at sea!  
Live Blog Index