In:
This Saturday we're setting sail on Royal Caribbean's Empress of the Seas, and while we're excited to sail on Royal's smallest ship in the fleet, we're even more exited about our itinerary which takes us to Havana, Cuba! We'll also be visiting Key West and Cozumel, places we really enjoy, so this should be a treat. During our five night sailing we'll be blogging at EmpressOfTheSeas.live, for RoyalCaribbeanBlog.com. Be sure to follow along on the site, and stay tuned in on Twitter, Instagram, Facebook, and of course Periscope. Oh, and make sure to catch Michael Poole's live blog from Oasis of the Seas going on at the same time as mine. Mine is sure to be superior in every way, though if you dig photos of anything that happens before 9:00am you'll want to check with Michael's posts. Now, let's start of by looking at our itinerary, the ship, and why we picked this particular sailing.
Our Itinerary - Before & During the Cruise
This sailing is round-trip from Tampa, FL, and in fact, it is the first 5 night Tampa sailing to visit Havana, having recently reallocated from sailing out of Miami. Some of the times in port are a bit different than what we're used to and I'm not sure how much of this is because we're coming from Tampa, the routes were taking, or simply what port times were available. Either way it'll be neat to be in Key West and Cozumel a bit later than normal, even it the total amount of time in port isn't any different.
Because we're sailing from Tampa, but we live in the Fort Lauderdale area, we're going to come into town the day before. We're staying at the Tampa Marriott Waterside Hotel and Marina, which is steps away from the port. This will keep us in the area to enjoy an evening of catching up with some friends and should make for a much less stressful embarkation day.
For Key West I'd imagine we'll again leverage Old Town Trolley, which I really enjoy as it's a cheap way to get around town easily with narration. We've been here a number of times so I don't know we'll have any big goals on our visit, aside from going to Peppers of Key West and stocking up. The sun is scheduled to set at 8:07pm, so we won't quite get Key West at night, but the sail-away should be beautiful (let's hope for the cruise pier, not the Navy pier).
In Havana we're taking a tour through Royal Caribbean called "Hemingway's Havana". The tour says we'll, "Explore the literary connections between Cuba and the late American novelist Ernest Hemingway on a dynamic four-hour tour that offers the chance to see where he lived, fished, dined and sipped his favorite cocktails." I'm going to assume this means drinks will be served - right? The four hour tour will have us up earlier than normal but we'll want to take advantage of every moment we have in Cuba, so it'll be worth it. After this we're going to meet with a friend's relative who lives in Havana.
Cozumel has become a very familiar port to us over the years, and in a weird way it feels like a second home. We're on a first name basis with some restaurateurs, know where to find what we want in the supermarket, etc. No real plan here, but you can be you'll find us at Coz Coffee at some point.
| | | | |
| --- | --- | --- | --- |
| Day | Port of Call | Arrival | Departure |
| Saturday, May 20, 2017 | Tampa, FL | -- | 4:00 pm |
| Sunday, May 21, 2017 | Key West, FL | 12:30 pm | 7:00 pm |
| Monday, May 22, 2017 | Havana, Cuba | 7:00 am | 4:00 pm |
| Tuesday, May 23, 2017 | Cozumel, Mexico | 1:00 pm | 9:00 pm |
| Wednesday, May 24, 2017 | Sea Day | -- | -- |
| Thursday, May 25, 2017 | Tampa, FL | 7:00 am | -- |
The Ship - Empress of the Seas Excites Me
Empress of the Seas used to be called the Nordic Empress, and she's actually Royal's oldest ship, originally sailing in 1989. She left to sister-company Pullmantur some years ago, but was completely redone in 2016 and brought back to Royal Caribbean specifically to sail to Cuba. She's also Royal's smallest ship, at just 48,500 gross tons, carrying a maximum of 1,840 passengers (with all berths full, including uppers/bunks) and 668 crew. In contrast, Harmony of the Seas is 227,000 gross tons and carries a maximum of 6,780 passengers and 2,300 crew.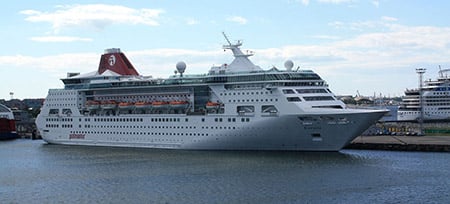 Empress with her Pullmantur livery
If you're a frequent reader/viewer/listener or receiver of my telepathic signals, you'll know that I'm partial to what we now consider smaller ships. Have I enjoyed my time on Voyage, Freedom, and even Oasis class ships? Of course - they have so much to offer! I like knowing I'm at sea though, and this can be tricky on mega ships (though I'm hopeful that this is changing with newer designs). Beyond this, there is just something about the intimacy of these ships that I love - something we got spoiled with when we sailed Oceania's 30,000 gross ton Regatta to Alaska in 2015. Take a smaller ship, which we've not sailed but has been recently refurbished, and send it to a port we've been waiting to visit and you bet we chose Empress of the Seas.
Why This Sailing
Obviously Cuba is the influencing factor for this trip, but why this particular sailing? When Royal Caribbean opened up it's Cuba sailings and I saw the prices I knew they were going to climb quickly, so I booked right away - and I'm glad I did. In fact, about a month before we leave, the cost of our same stateroom category had doubled. Remember to book early and re-price often. Further, we looked the Norwegian Sky, as she too goes to Cuba, but the prices were much higher than we we snagged on Royal Caribbean this time. I did have several to chose from though, and while it would have been nice to sail from Miami (much closer to home), this sailing was a bit cheaper than those leaving from Miami, and we needed to sail over the weekend to save vacation time (gotta reserve it for more cruises, of course).
Several months ago Royal Caribbean did release some more itineraries where Empress was overnighting in Havana, and this sounded amazing. The prices weren't bad, but every one of these sailings was Monday through Friday, and to be honest, I can't get myself to take five days off work for a five night cruise when I could take five nights off for a seven night cruise.
Oh, there was one more consideration - the Tampa sail-away. I've seen many great videos of cruisers leaving the Port of Tampa and sailing under the Sunshine Skyway Bridge, it looks beautiful. So beautiful that we booked a sailing out of Tampa before we knew we'd be taking this cruise - just so we could enjoy that sail-away. We've since changed that other sailing, scheduled for early 2018 so sail the Celebrity Equinox instead.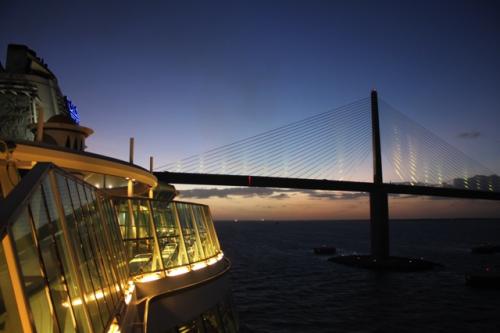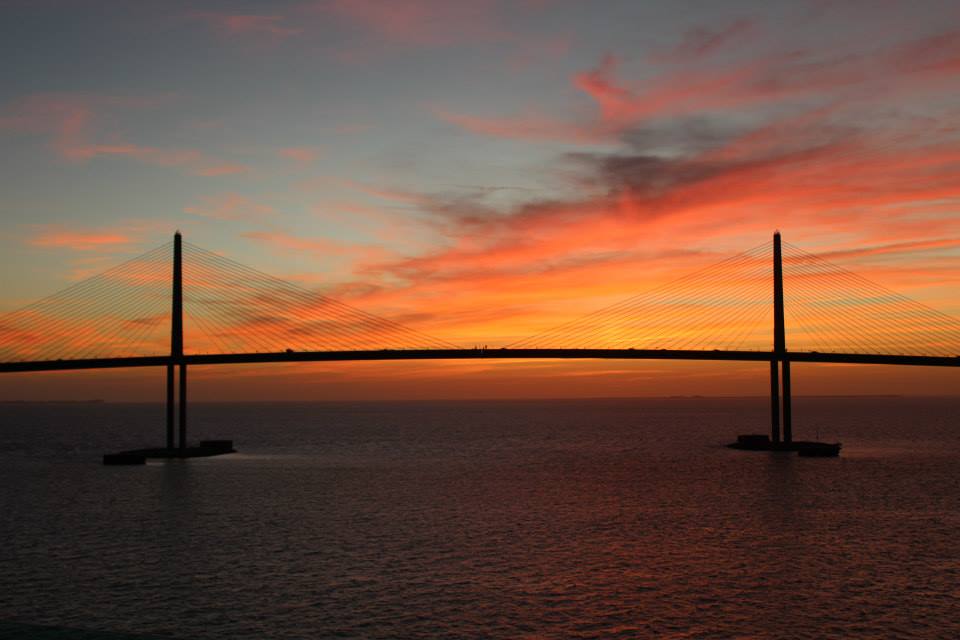 Wrap Up
As you can tell we've got some special reasons to be excited about this sailing, and hopefully it will be the first of many cruises to Cuba for us. If you're planning a cruise to this island nation however, know that there are some additional considerations in terms of changing money, keeping in touch, travel restrictions, etc. Check out CruiseHabit.com's Cruising Cuba series to get clarity on these topics and reach out if you have any questions. We'll see you in a few days from Empress of the Seas!
Have questions? Have you cruised to Cuba and have any tips to offer up? Let us know in the comments below!