How to stay in touch with someone on your Royal Caribbean cruise
In:
We get a lot of questions about taking a Royal Caribbean cruise, and there is one question that gets asked a lot about how to stay in touch with those on the same ship as them.  Often, the question goes something like this, "I am cruising with several groups of people. How do you recommend we stay connected on the ship besides the room phone?"
Royal Caribbean cruise ships range in a guest capacity of about 2,000 to 6,500, so finding one person onboard is not always a simple task.  If you are also wondering the best way to get a hold of someone you are cruising with, here are some helpful means of doing so.  Each has its advantages or disadvantages, and price will vary as well.
Thanks to Billy Hirsch for contributing a lot to the writing of this blog post!
Royal Caribbean's phones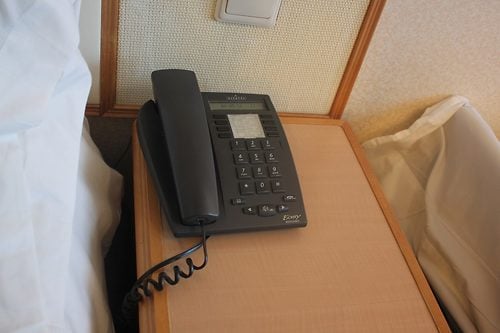 Utilizing Royal Caribbean's in-room phones and phones in common areas is a simple way to communicate with guests onboard your ship and onshore.
If you are trying to reach a guest onboard the ship, you can make a call to their stateroom and optionally leave a message.  Use of the phones for calls to a guest's stateroom is complimentary.  Of course, it requires the guest to be in the room to answer the call and/or check the voicemail.  This can result in "phone tag," where it seems like you are always missing each other.
If you want to get in contact with someone on land, there are two options.
Calls made from land to your Royal Caribbean cruise (shore to ship) can be achieved by calling (888) 724-7447/(321) 953-9003 to reach passengers.  The cost of this service is $7.95 per minute, and is chargeable to a Visa or MasterCard credit card.
Calls made from your Royal Caribbean ship to somewhere on land (ship to shore) can be made from your stateroom phone and also costs $7.95 per minute, billed to your SeaPass account.
Using your cell phone service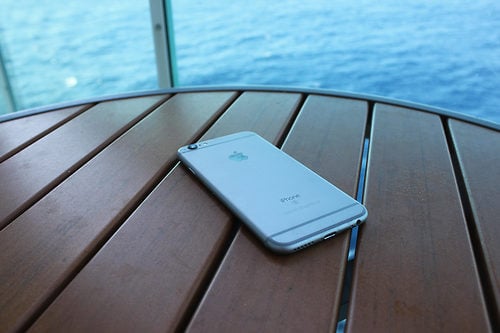 These days, almost everyone has a cell phone with them and your cell phone will function while on a cruise, although the cost of doing so will vary greatly.
Phone calls made while at sea and using Royal Caribbean's cell phone service will come with a hefty cost, depending on your cell phone plan.  Usually, calls cost $6-8 per minute depending on your carrier.
Text messaging, however, is far less expensive. Once again, rates will vary, but most SMS messages that are sent will cost anywhere from 25 cents to $1 per message, with incoming messages free or up to 50 cents per message.  
Using your cell phone's data plan can be prohibitively expensive, with costs of $1 per MB or more.  You are better off skipping this option and looking at Voom options (scroll down to see more about this).
Some cell phone providers offer a special international plan for use on a cruise ship.  For example, AT&T has a partnership with Royal Caribbean, where you can pre-purchase a plan that provides an allotment of phone usage at sea.
For $120 per month, this plan provides
50 minutes of voice calls, with $1 per minute over.
100 SMS messages, with $0.50 per message sent over.
100 MB of data, with $10 per 10 MB over.
Voom for data services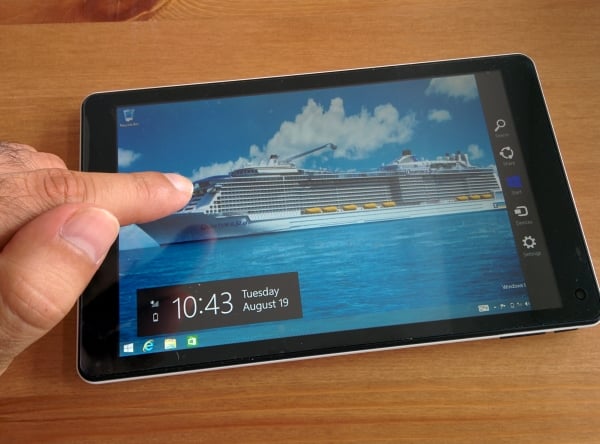 Royal Caribbean's high-speed internet option it offers to its guests on all ships is known as Voom, and it provides an affordable means of using internet data to stay in touch with friends and family.
There are two Voom plans offered:
Voom Surf

This offers basic web browsing, with no streaming services allowed
Starts at $15.99 per day for 1 device

The price gets cheaper as more devices are added to the plan
Most guests can get a 20% pre-cruise discount via the Cruise Planner site
There is also a Crown & Anchor Society discount once onboard

Voom Surf + Stream

Full internet access, including streaming services
Starts at $19.99 per day for 1 device

The price gets cheaper as more devices are added to the plan
Most guests can get a 20% pre-cruise discount via the Cruise Planner site
There is also a Crown & Anchor Society discount once onboard
Use Voom Surf + Stream to make calls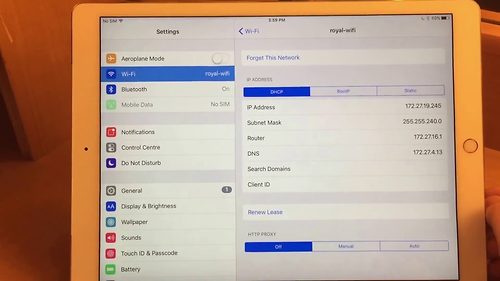 Royal Caribbean's top-tier internet option not only can allow for web browsing, but also provides the ability for savvy users to make phone calls while onboard your cruise for significantly less than the other means listed earlier in this blog post.
WiFi calling
The easiest option is to use WiFi calling through your carrier.  Most major cell phone carriers these days provide a means of making phone calls via an internet connection instead of relying on a cell phone connection. 
WiFi calling has no additional cost and works just like you are at home and supports voice calls, text messaging (SMS and MMS).  It works with most newer devices, including iPhone 5C and later, Android and Blackberry devices.  Check with your carrier for exact devices that are supported.
At last check, these carriers supported WiFi calling
Verizon
AT&T
T-Mobile
Sprint
GoogleFi
To make a phone call over WiFi, put your device into airplane mode and connect to Voom via WiFi.  If set up correctly on your phone, your calls, texts will be routed through Voom.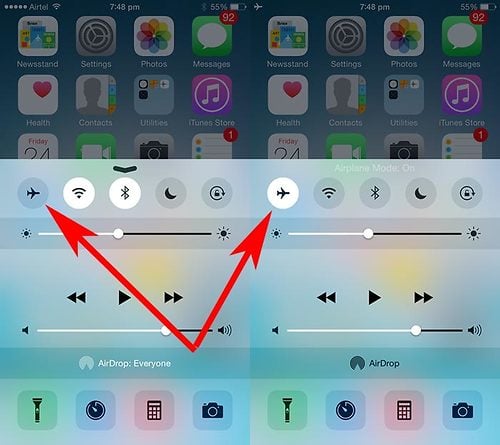 Free/low cost VoIP Services
There are many applications for your smart phone, computer or tablets that allow for free or low cost phone calls as well. There are a number popular applications we recommend using.
With all of these solutions, we highly recommend testing them out before your Royal Caribbean cruise to ensure you understand how it works and is set up correctly.
Skype
Skype is quite easy to use and offers voice, video and texting between Skype accounts for free.  All you need to do is install Skype on your device and have the person you are communicating with do the same.
Skype users can also make voice calls and text message between Skype and a phone for a low cost.  There is no contract or commitment to use this service, just load up your Skype account with Skype credit.
Google Hangouts
Google's messaging application, Google Hangouts, is completely free and supports free outbound domestic phone calls. Unfortunately, there are no inbound calls possible in most cases.
Google Hangout also allows for free messaging to anyone else with a Google account (which is everyone these days), as well as video chat.
WhatsApp
Another popular messaging application for smart phones is WhatsApp, which supports easy communicating.
Before your cruise, set up an account (you will need to verify your account via SMS messaging).  Once set up, WhatsApp users can message between WhatsApp users, conduct video chat and make calls to and from WhatsApp users.
Facebook Messenger
Another free option is to use Facebook Messenger.  This is totally free, and allows for messaging between Facebook users, as well as video chat.
Facebook Messenger also supports calls to and from Facebook users.
Your Thoughts
Which means of communicating with friends and family on your ship and at sea do you find to be the best option? Did we miss one you know about? Share your comments and suggestions in the comments!