In:
Royal Caribbean held a conference call with investors to review the fourth quarter 2017 results, and within the discussion, we picked out some interesting anecdotes that cruise fans would enjoy.
Fleet wide refurbishment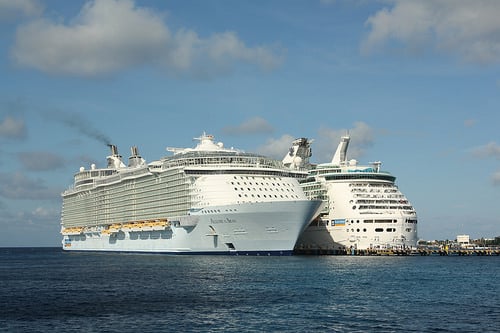 Of particular interest to cruisers, Royal Caribbean Chairman and CEO Richard Fain alluded to a "transformational fleet upgrading program" which will kick off this year.
Royal Caribbean International ships will be part of what the company is calling Royal Amplified.  This program aims to extend the appeal of the brand with new cruisers and returning cruisers.  
Mr. Fain summed up Royal Amplified as, "We're redefining the experiences that drive, choice, guest satisfaction, and ultimately revenue."
If you are wondering what exactly Royal Amplified entails, there does not appear to be much information on that yet. Royal Caribbean International CEO Michael Bayley alluded to Royal Amplified in November 2017, when he mentioned the program as part of a way the cruise line is rethinking some of its onboard venues.
Caribbean recovery after the hurricanes
Photo by TheTwangster
Following the hurricanes of 2017, Royal Caribbean saw soft bookings in the six weeks that followed these storms.
Royal Caribbean Chief Financial Officer Jason Liberty noted that trends normalized in November, and have been in-line with the cruise line's expectations since then.
"First quarter Caribbean sailings were in a very strong booked position before the storms, recovered relatively quickly afterwards, and are currently booked ahead."
Project Excalibur potential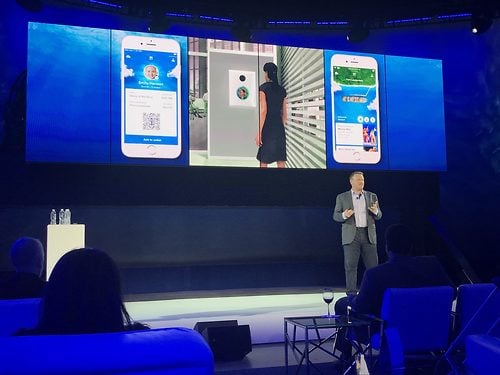 Royal Caribbean's next-gen technology initiative, codenamed Project Excalibur, has Richard Fain very excited for the prospects of the future.
"I really think it is going to transform. I think it is going to be fantastic.  I think it will take a little while for it roll out and for the public to see just how exciting it is."
No change in reducing last minute discounts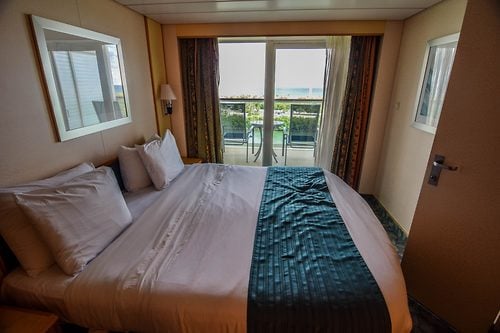 When questioned about the possibility of Royal Caribbean revisiting its Price Integrity Policy that curbs last-minute cruise discounts, Richard Fain was quite firm in his answer.
"Absolutely not."
"The Price Integrity Program was a part of [the Double Double Program], and we think the benefit keeps growing over time.  The Price Integrity Program has been a big success for us.  We have been fairly religious about executing against it, and we continue to expect to do that."
Michael Bayley added another point, "We introduced several months ago a non-refundable deposit pricing program for the Royal brand, and that has proven to be very successful for us. So we have a significant percentage of our '18 bookings are in this non-refundable category, which means that we will see significantly less churn in our bookings as we move through the calendar year for '18 and into '19."
Emphasis on digital over traditional marketing
Michael Bayley also talked about the emphasis the cruise line has placed in digital marketing over traditional marketing, primarily for cost savings and for better tracking ability.
"What we are seeing is an improvement in the efficiency of that marketing investment over time, because of digital - because it is a lot easier to track and understand the results that you are generating through digital versus traditional.  Yes, we are investing more in our marketing, and yes we are investing more as we look into the future, but, we're also seeing an improvement in the efficiency of that investment."