In:
As you start to learn about taking a Royal Caribbean cruise and hop on message boards, social media and other avenues of talking about cruising, you may start to notice other guests talking about free money they are getting in the form of onboard credit.
The natural reaction to this is: what is onboard credit and how do I get onboard credit?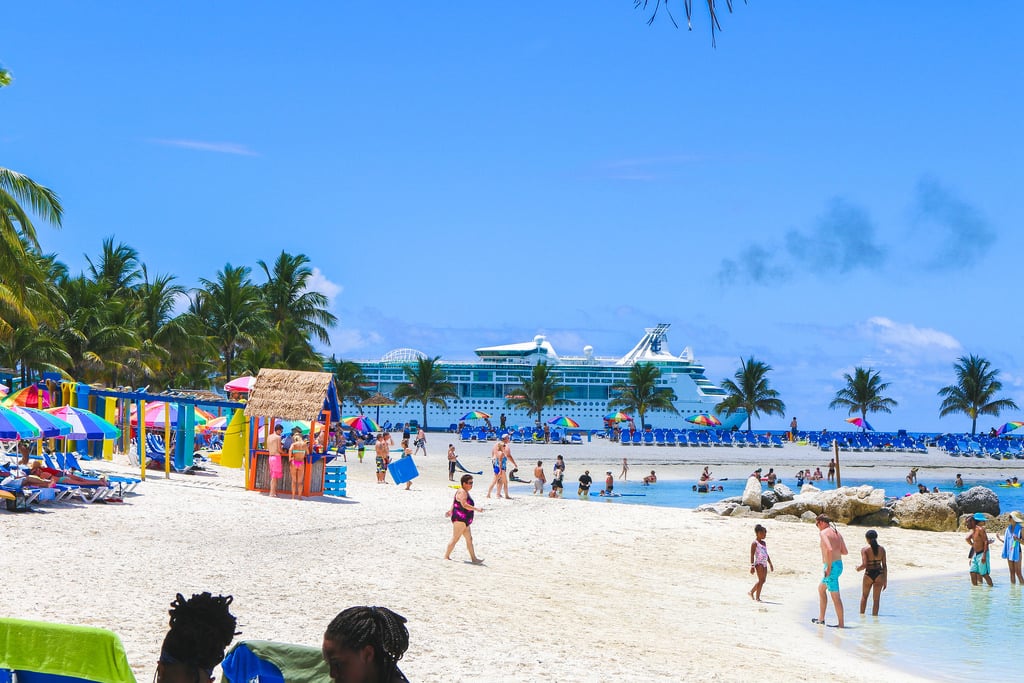 What is onboard credit?
Onboard credit is essentially free money that you can spend onboard your Royal Caribbean cruise.
When a guest receives onboard credit, their SeaPass account is credited with that amount of money to offset any onboard purchases, such as shore excursions, specialty restaurants, spa treatments, drink purchases and anything else you can charge to your SeaPass account.
Once onboard your Royal Caribbean cruise, a guest's SeaPass account will receive a credit that corresponds to the onboard credit value they were promised.
A common misconception is you can take onboard credit and apply it towards a specific purchase.  Your onboard credit is applied against any and all onboard purchases you make in general. So there is no need to worry about ensuring you use it for one purchase or another.
You can only spend onboard credit once you are on your Royal Caribbean ship, so any purchases made in advance of your cruise cannot be applied towards your onboard credit.
How to get onboard credit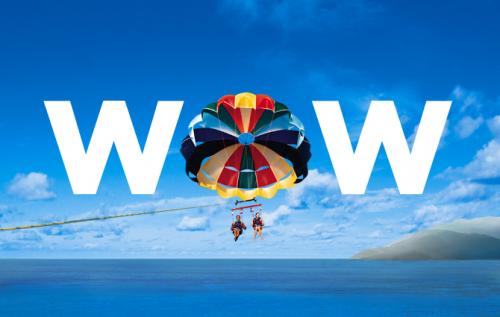 There are a lot of ways to get onboard credit, and not all means of getting onboard credit will always be available, but it is important to understand all the possibilities.
The simplest answer on how to get onboard credit is you have to be given onboard credit from someone else, either Royal Caribbean or another entity.  
Let us explore the possibilities.
Onboard credit from a Royal Caribbean booking promotion
The most common way guests receive onboard credit is to receive it from Royal Caribbean as part of a deal to book a cruise.
Royal Caribbean regularly offers onboard credit as an incentive to get guests to book a cruise.
These are typically periodic promotions, where the amount of onboard credit you receive is tied to the stateroom category you book, as well as the exact promotion offered. Some promotions will offer more onboard credit than others.
The amount of onboard credit will vary from promotion to promotion and it is important to read the deal's rules and conditions.  In a best case scenario, Royal Caribbean offered up to $400 onboard credit for Balcony & Suite guests in a recent Cyber Monday promotion.
This may not be the most lucrative source of onboard credit, but it is regularly the simplest way of getting some.
Onboard credit by booking another Royal Caribbean cruise while onboard
If you happen to be on a Royal Caribbean cruise and cannot wait to reserve space on another sailing, then take advantage of Royal Caribbean's onboard booking bonus.
Royal Caribbean incentives its guests to re-book another cruise while still onboard by offering them extra onboard credit on top of whatever promotion is currently running.
Guests can visit the NextCruise office and get up to $500 in onboard credit to spend on their current sailing or defer it to an upcoming sailing.
The onboard credit you get at the NextCruise office is free money, because Royal Caribbean is rewarding you for reserving another sailing and is one of the best, and most lucrative means of getting a lot  of onboard credit.
Onboard credit from a travel agent
We love using travel agents to book our Royal Caribbean cruises for the wonderful value they provide in terms of service, but travel agents are also a great source of onboard credit.
In general, many travel agents offer their own booking bonus for working with them.
The amount of onboard credit a travel agent can give you on top of whatever Royal Caribbean is offering will vary greatly, and depends on the agency size and the stateroom category you book.
Onboard credit is one way travel agents differentiate themselves from one another and take steps to earn business.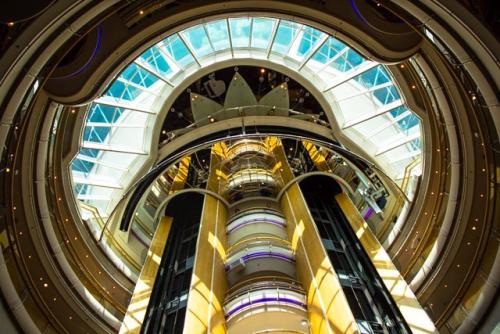 Onboard credit from the Royal Caribbean Visa card
Royal Caribbean has its own branded Visa credit card, which allows guests to earn points that can be redeemed for onboard credit on future cruises (as well as other rewards too).
Each purchase you make with the card earns you points, and as you save those points, you can redeem them for onboard credit.
As an example, the Royal Caribbean card will net a guest $100 in onboard credit for 10,000 points.
Onboard credit from a Royal Caribbean mistake
No one is perfect, certainly not Royal Caribbean, and while you probably will not like the mistake itself, the silver lining is often Royal Caribbean offers guests onboard credit as a means of making it up to them.
Incidents like poor service, billing inaccuracies and other frustrations are often handled with onboard credit (in addition to remedying the situation as best they can).
The exact amount of onboard credit will depend on the nature of the incident.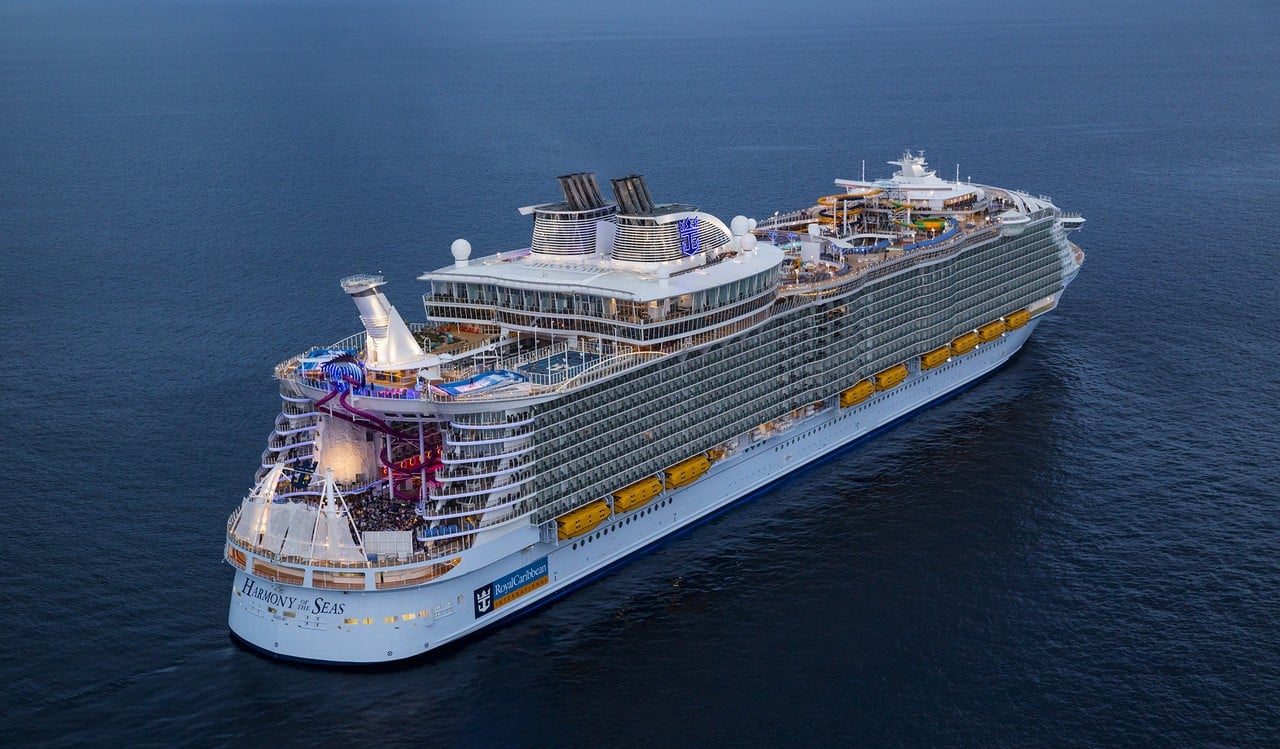 Cancelled cruise
In a lot of cases, Royal Caribbean will try to make up for a cancelled cruise with onboard credit.
Hurricanes, a health crisis, maintenance issues and a variety of other possibilities can lead to Royal Caribbean cancelling a cruise.
In order to smooth things over with guests, the cruise line may offer onboard credit for a new sailing in order to make up for the disappointment of having to cancel the original sailing.
How have you gotten onboard credit in the past? Share your best tips in the comments!