Royal Caribbean Post Round-Up: November 1, 2015
In:
November is here and so is this week's Royal Caribbean news round-up, where we share all the big Royal Caribbean news from this week with you.
The big news this week was the keel was layed for Royal Caribbean's fourth Oasis class cruise ship.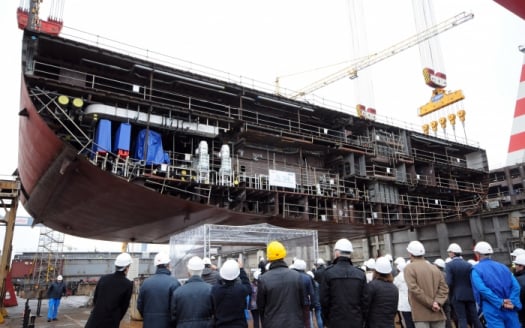 This ship is still unnamed, but formal construction begin with a special ceremony, where a 1,000 ton block was lifted by crane into the building dock.
The significance of this ceremony is that construction officially begins on the ship, and we move one step closer to her becoming a reality.
The fourth Oasis class ship is scheduled for delivery in spring 2018.
We have a lot more to share, so let's jump right in...
Royal Caribbean News
How you can support Royal Caribbean Blog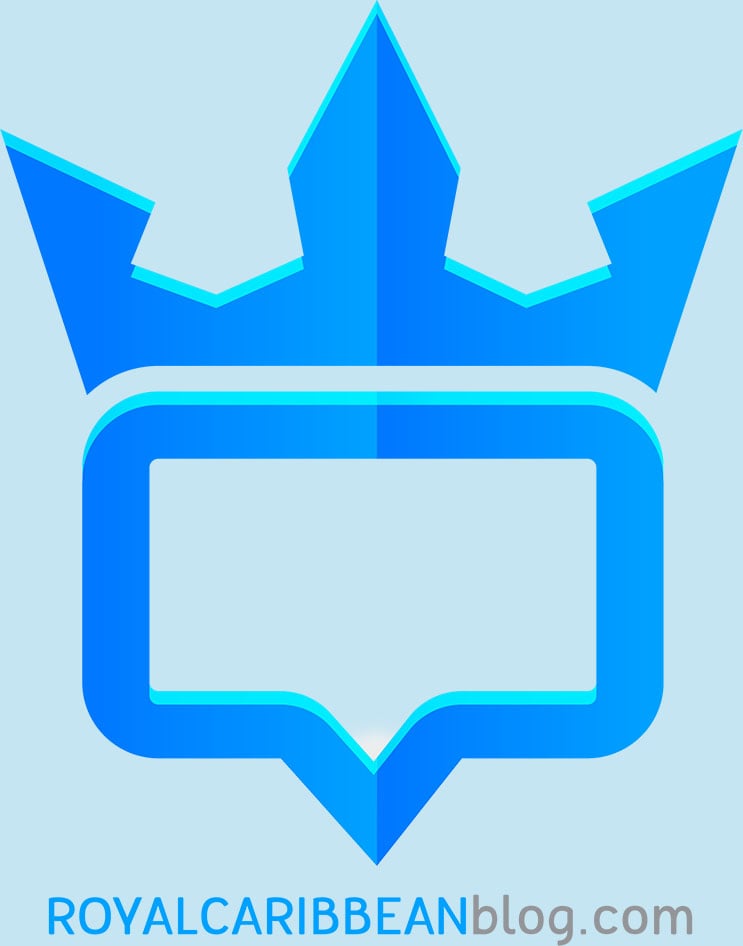 So many of our readers have reached out to us to ask how they can help the blog and we are introducing the Royal Caribbean Blog Insiders for just that reason.
The Insiders group is a way readers can contribute to Royal Caribbean Blog and help fuel some of the really amazing ideas, projects and new content that we have lined up.
As a way of saying thank you for your contribution, there are some fun rewards for being a member of the Royal Caribbean Blog Insiders.
Becoming a member of the Royal Caribbean Blog Insiders is completely up to you and you can cancel at any time. No questions asked! 
As always, thank you for visiting Royal Caribbean Blog and being a part of our community!
Royal Caribbean Blog Reader Finds
If you are on a Royal Caribbean cruise and spot something cool, new or just fun, share a photo with us on Facebook or Twitter so we can add it to our Royal Caribbean Blog Reader Finds each Sunday!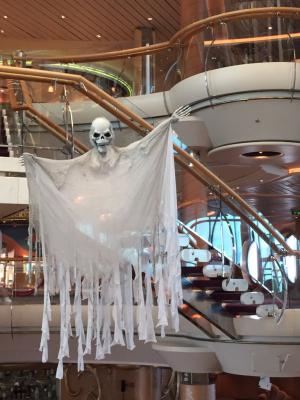 Nick Vitani sent us this photo of Halloween decorations on Enchantment of the Seas.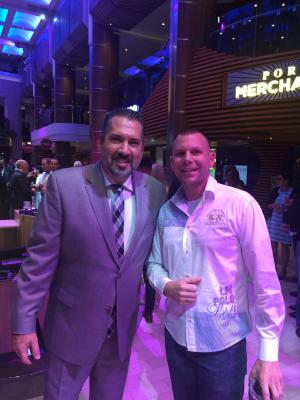 Rich Freudenberg shared this photo he got with Royal Caribbean Cruise Director Ken Rush while on Anthem of the Seas.  Loving the beard, Ken!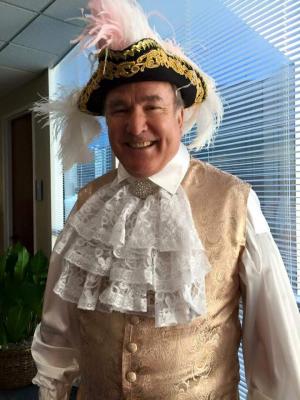 Royal Caribbean International CEO Michael Bayley posted this photo of Royal Caribbean Ltd Chairman Richard Fain dressed up for Halloween!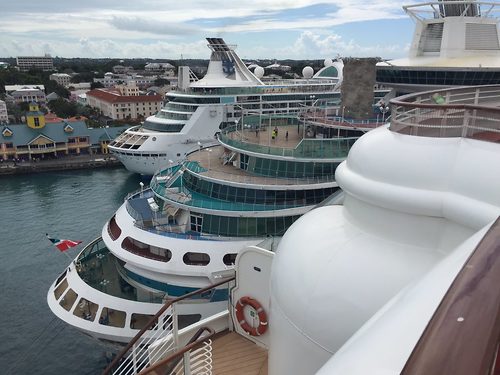 Scott Sanders sent us this photo of two Royal Caribbean ships docked in Nassau earlier this week.
Royal Caribbean Blog Podcast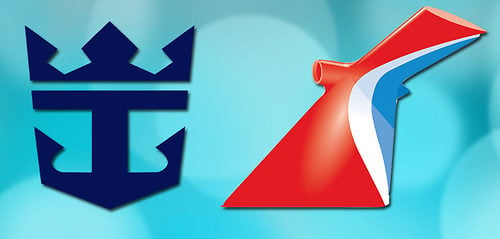 The 117th episode of the Royal Caribbean Blog Podcast is now available and this week, and we are comparing Royal Caribbean to Carnival Cruise Line.
In this episode, Royal Caribbean Blog Podcast listener Anna discuss the differences and similarities between the two cruise lines to give listeners an idea of how the experiences compare.
Please feel free to subscribe via iTunes or RSS, and head over to rate and review the podcast on iTunes if you can! We'd appreciate it.
Royal Caribbean Around the Internet
The Jones Family posted a video blog, detailing their cruise on Oasis of the Seas.
Frommers named the 5 best cruise lines for kids (hint: Royal Caribbean made the list).
Condé Nast Traveler shares their experience on Anthem of the Seas.
Cruise Critic has a list of 10 free activities on Anthem of the Seas.
Cruise Dudes have a new podcast out this week, with a review of cruising the southern Caribbean.
Travel Weekly reports Disney Cruise Line is capping commissions for travel agents but Royal Caribbean is increasing them.