In:
Royal Caribbean is adding a lot of new things to its third Oasis class cruise ship, Harmony of the Seas, and one particular addition is sure to be very popular with the kids.
Harmony of the Seas will be the first ship to feature the Luckey Climber play area, located at the end of the Boardwalk.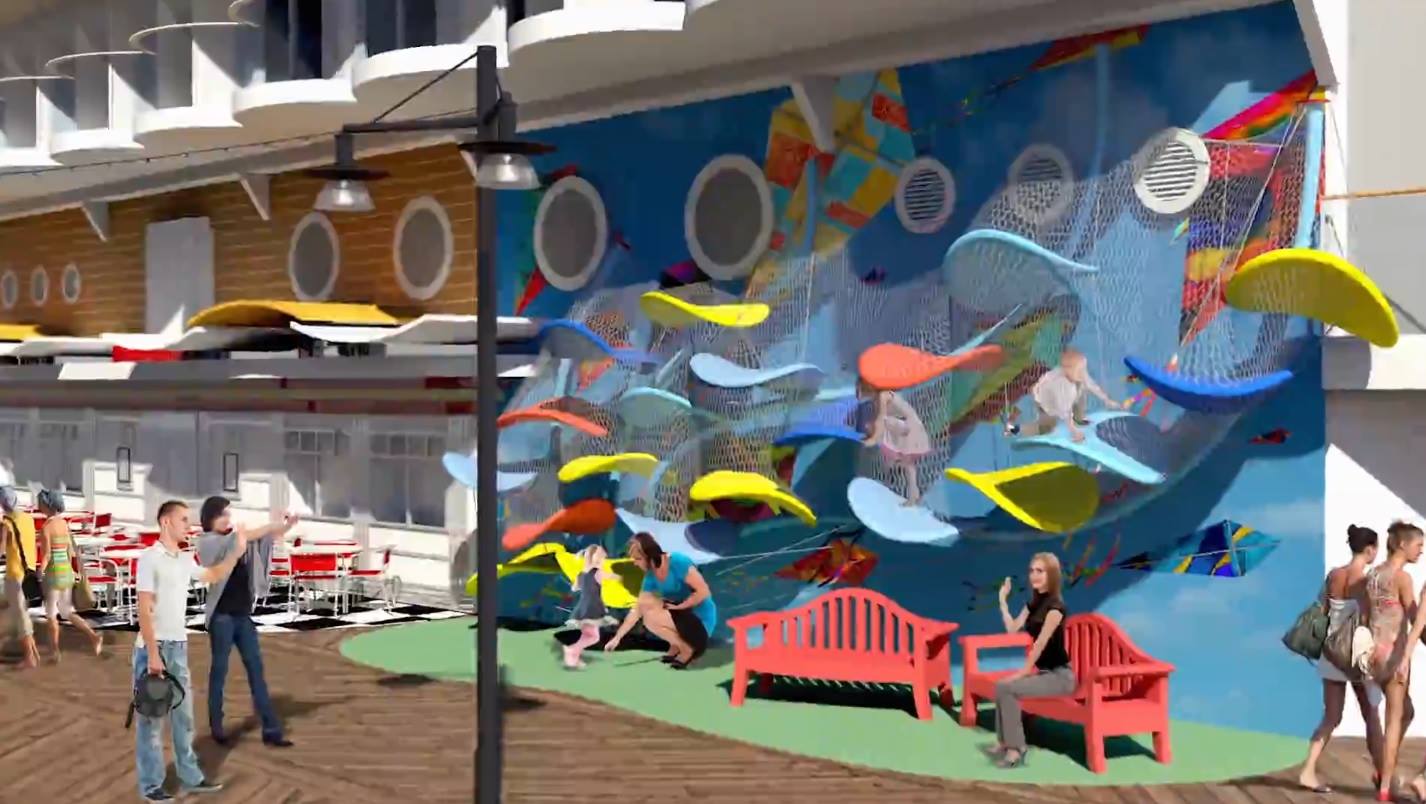 Luckey Climber is a brand of rather large clibming structures that are surrounded by a net, designed for kids to jump on and explore.
These innovative playgrounds are part art and part jungle gym that feature some very bold colors.
Based on the concept art rendering that Royal Caribbean has published, it looks like Harmony of the Seas will receive the Luckey Climber "paper clip climber" model that was used at a children's museum in Jakarta, Indonesia.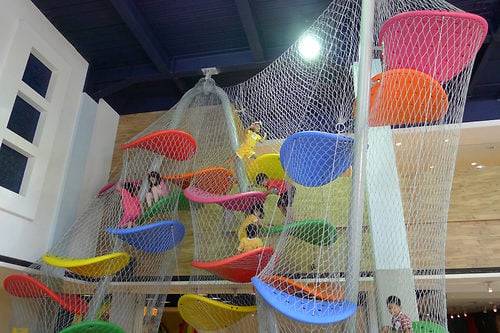 Photo by Luckey Climbers, LLC
From the looks of it, Luckey Climber ought to be a great spot for kids of many ages to hop in and engage in the kind of climbing all kids love, while their parents enjoy a milk shake from Johnny Rockets and watch the fun ensue!
Do you think your kids will want to climb the Luckey Climber? Share your thoughts in the comments below!