In:
Royal Caribbean has been adding digital wayfinders to their cruise ships since they were first introduced on Oasis of the Seas, but recently, they have gotten a software upgrade that gives them much more functionality.
Royal Caribbean's digital wayfinders are interactive kiosks found in the elevator lobbies of most ships. It offers guests access to what is happening on the ship, directions to anywhere on the ship and even restaurant information.
Recently, Royal Caribbean upgraded the software for these wayfinders to allow guests to locate any ship in Royal Caribbean's fleet, read more information about the officers and more.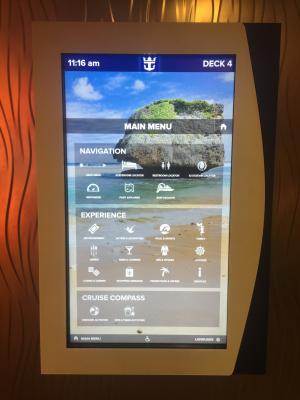 When using the wayfinders, guests can choose from a variety of options.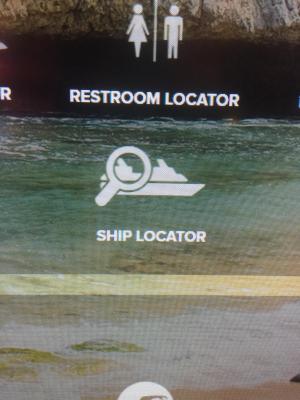 The "Ship Locator" is one of the new links, that will give guests a look at the location of every ship in the fleet.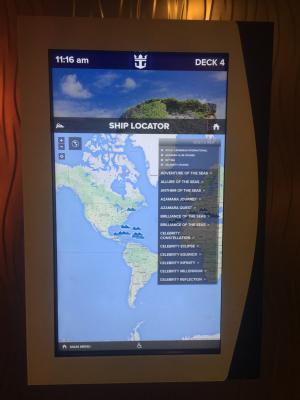 In fact, the Ship Locator will also show the location of sister company ships, such as Celebrity Cruise and Azamara Club Cruise ships.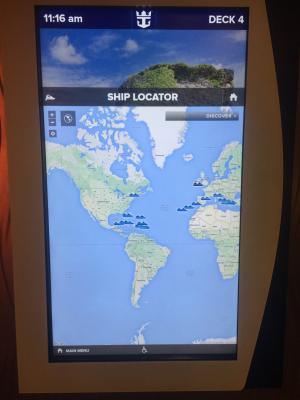 Guests can also look up information on the officers onboard their Royal Caribbean ship and learn more about each one of them.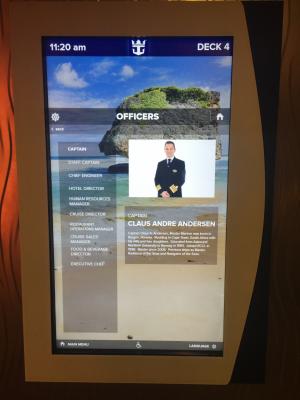 Big thanks to Royal Caribbean Blog reader Rich Freudenberg for providing these photos!
In addition, the wayfinders feature a Port Explorer feature, which highlights the itinerary you are on and allows guests to explore the port from a Google Maps experience
These new features were first introduced on Quantum of the Seas, and will also be available on Harmony of the Seas and Ovations of the Seas.