In:
Royal Caribbean has reversed a change on its newest cruise ship, Anthem of the Seas, by going back to a cover charge at its Jamie's Italian specialty restaurant.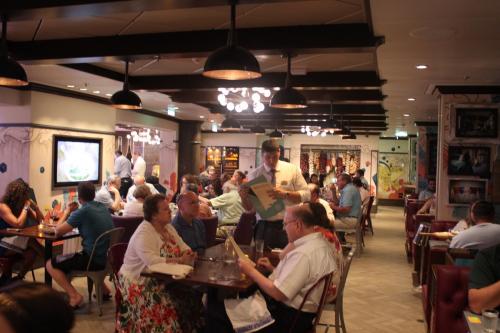 The cover charge for a meal at Jamie's Italian will be $30 per person.
Cruise Critic is reporting Royal Caribbean brought back the cover chanrge instead of an a la carte pricing structure.
When Jamie's Italian first debuted on sister ship Quantum of the Seas, the restaurant featured a cover charge but when Anthem of the Seas debuted, the restaurant pricing shifted to an a la carte structure.
According to Cruise Critic, the decision to go to an a la carte pricing in the first place was made by Jamie Oliver's team.