Royal Caribbean Post Round-Up: September 15, 2013
In:
Happy Sunday and I hope you had a great week (and weekend)!  This week's biggest news was centered around Royal Caribbean's newest cruise ship that is still under construction, Quantum of the Seas.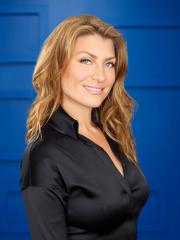 Royal Caribbean announced a new program called, "Quantum Experience Advisors" that will bring industry professionals in to help design the ship and ensure "every aspect of the guest experience has been maximized to the fullest extent."
The first member of the Quantum Experince Advisors is HGTV star Genevieve Gorder. Gorder is being tasked with interior design, key amenities and activities on the Quantum-class.  Thus far, Gorder has reviewed plans, fabrics, carpets and furnishings for the ship's luxurious accommodations.
Royal Caribbean has indicated we will meet more members of the Quantum Experience Advisors as time goes forward.
Royal Caribbean News
Royal Caribbean Blog Podcast
The sixth episode of the Royal Caribbean Blog Podcast is available that is all about booking shore excursions.
It seems like everyone books shore excursions on their cruise vacation, so this week Matt looks at the benefits and drawbacks of booking your shore excursions through Royal Caribbean or on your own.  There isn't a wrong answer, but Matt thinks depending on your comfort level, there's some good choices to consider.
Please feel free to subscribe via iTunes or RSS, and head over to rate and review the podcast on iTunes if you can! We'd appreciate it.
Royal Caribbean Around the Internet
Royal Caribbean posted some design tips that Genevieve Gorder shared for the home.
Cruise Maven has her list of the best 5 specialty restaurants on Allure of the Seas.
Travel Weekly has a group of travel agents assess the pros and cons of Royal Caribbean's recent restructure in the UK.
Travel Weekly also has a report that Royal Caribbean is reporting some of the Australia itineraries are not ideal because of port issues.