Royal Caribbean investing in better onboard Internet for bigger profits
In:
Royal Caribbean CIO Bill Martin spoke with InformationWeek about how it has increased its ship-based bandwidth by sevenfold has lead to direct and indirect revenue gains.  Martin believes investing in emerging technology that could deliver even more bandwidth could lead to even more revenue gains.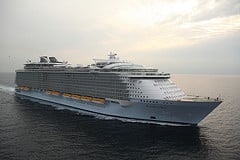 Martin believes increased Internet bandwidth pleases guests, which leads to revenue boosting directly and indirectly.
Increased bandwidth will lead to more Internet packages being sold on its ships, because until now, packages have been slow and expensive.  Martin now says Royal Caribbean will be able to sell higher speed internet for $49 a day or $179 a week.  That's the direct revenue.
The indirect revenue will come when all the extra guests purchasing internet will start posting photos and fun messages on social media networks, such as Twitter, Facebook and Instagram, that will provide Royal Caribbean with more exposure.
Earlier this year, Royal Caribbean celebrated its 50 millionth customer by giving every guest on board that day an hour of free Internet access and encouraging them to post pictures. "As recently as a year ago, we couldn't have done it," Martin says.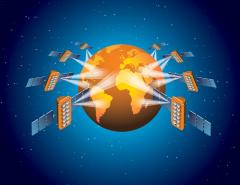 In order to deliver higher speeds, Royal Caribbean took four steps.
First, it's been building a WiFi network on its ships to deliver Internet access everywhere onboard.  Next, Royal Caribbean placed new antennas on each ship to receive satellite signals.  
Third, Royal Caribbean signed a deal with to buy satellite Internet capacity.  In the past, each ship had to be allocated internet capacity individually.  Now, it buys a bulk quantity for a whole region and can allocate more as needed.
Lastly, Royal Caribbean is implementing a modern e-commerce portal to allow the daily and weekly packages to be purchased by guests.