Lisa Bauer leaving Royal Caribbean
In:
Royal Caribbean's global sales and marketing chief, Lisa Bauer, is leaving the cruise line.  Bauer has been one of Royal Caribbean's most publicly recognizable faces and has served in key roles in Royal Caribbean's senior management.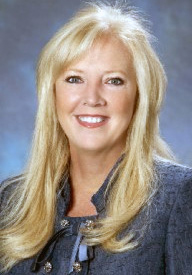 In addition, 100 lower level positions are being eliminated in an effort to reduce corporate bloat.  The number represents less than 2% of the cruise line's land-based employees.
Bauer has worked for Royal Caribbean for the past 11 years and she's been a major part of Royal Caribbean's sales, marketing, hotel operations and product development and execution.  She also played  a big role in the development and marketing of Oasis of the Seas and Allure of the Seas, as well as the fleet-wide revitalization that is currently ongoing.
With Bauer leaving, Royal Caribbean CEO Adam Goldstein will be taking a more hands-on role in the international aspect of the business, and Bauer's former employees will now report directly to Goldstein. They include Dominic Paul, Vice President and group Managing Director, Europe, Middle East and Africa; Carol Schuster, Senior Vice President marketing; and company veteran Diana Block, Vice President revenue management.