In:
As the number of Omicron cases has begun to decrease worldwide, the cruise industry is looking at updating regulations, including those that apply to its crew members.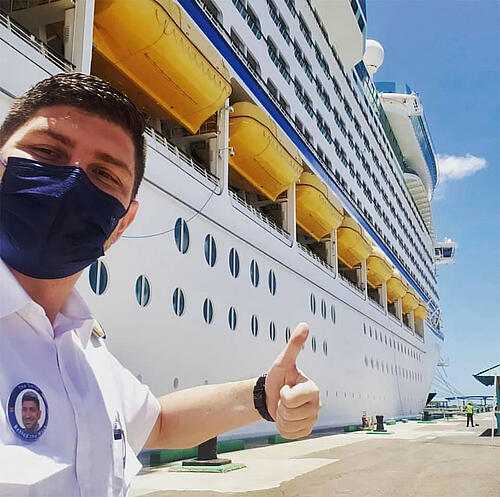 Martina, a Royal Caribbean crew member onboard the Serenade of the Seas has provided an update on her YouTube channel regarding crew shore leave, vaccination requirements and quarantine rules.
A relaxation of crew rules, especially as it relates to onshore visits, is good news for crew members who have faced restrictions during the pandemic.
Martina has been providing updates from the Serenade of the Seas, as its sails from its current homeport of Tampa. The ship takes on fuel, food and mail in Tampa before it voyages out to pick up and transfer crew members in Cozumel, Roatan and Belize.