In:
Welcome to a new week of Royal Caribbean news, which has a few tidbits and updates you should know about.
There's a lot happening in the world of cruising, and this week's update aims at catching you up on a few changes that we've seen over the past few days.
If you notice something different, be sure to email any news tips over to [email protected]
Change for Covid testing on Alaska land tours
Royal Caribbean has changed the Covid-19 testing policy for guests that have booked a cruisetour add-on to their Alaska cruise.
RoyalCaribbeanBlog reader melmar02 shared an update that testing is no longer required prior to the land tour, although testing remains for the cruise portion.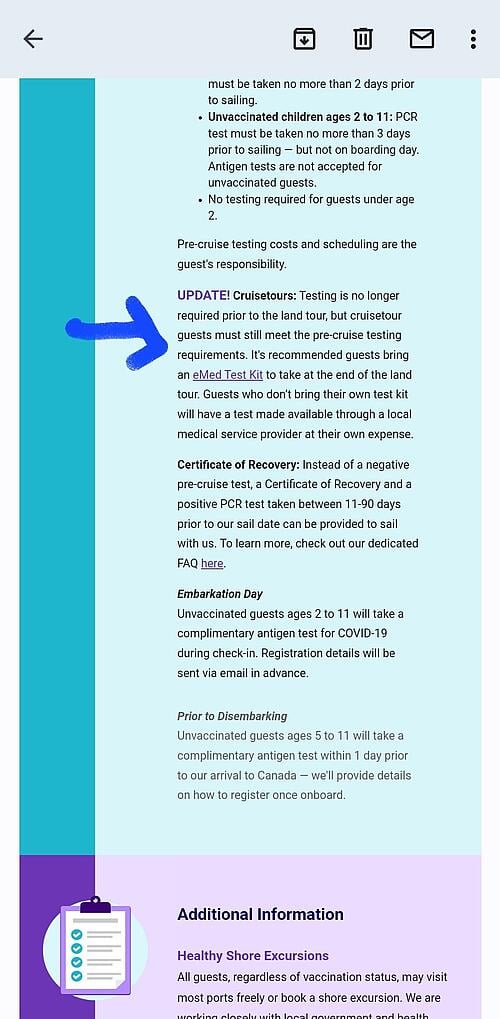 "Cruisetours: Testing is no longer required prior to the land tour, but cruisetour guests must still meet the pre-cruise testing requirements."
"It's recommended guests bring an eMed Test Kit to take at the end of the land tour. Guests who don't bring their own test kit will have a test made available through a local medical service provider at their own expense. "
The cruise tours are optional tours that take guests into the interior of Alaska before or after their cruise.
Cove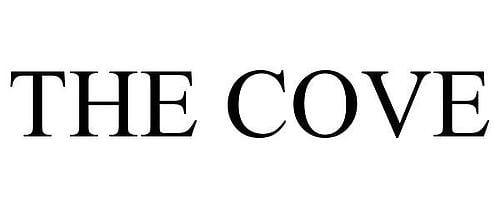 Remember that Royal Caribbean trademarked the term "secret cove" that sounds like it could be a new area for Perfect Day at CocoCay? 
A few days later they made another registration for "The Cove", which is also described as " intended to cover the categories of recreational services, namely island resort services."
There's been no word from Royal Caribbean what any of these trademarks may be utilized for, but it's something to keep an eye on.
New Zealand will reopen borders to cruise ships this summer
Good news for anyone cruising down under: you'll be able to visit New Zealand again.
Our friends at Cruise.Blog shared an update that New Zealand will reopen its maritime borders on July 31, 2022.
While Australia had re-opened its borders to cruise ships, New Zealand was still holding out.
CLIA Australasia issued a statement in support of the change,"Today's announcement is a huge breakthrough for the many New Zealanders who depend on cruise tourism, including travel agents, tour operators, food and produce providers, port workers and many other industry suppliers."
"The suspension of international cruising over the past two years has had a huge impact on the New Zealand travel industry and we now have an opportunity to work on a revival."
Royal Caribbean ship opens new Sitka cruise terminal
The arrival of Ovation of the Seas to Sitka on May 7 not only signaled the start of the Alaska cruise season, but also the opening of  newly constructed Sitka Sound Cruise Terminal.
The new terminal is a 40,000-square-foot timber-framed facility featuring local retail shops and restaurants, an outdoor covered terrace and a departure point for land- and water-based shore excursions.
The 1,300-foot dock is designed to accommodate two 1,000-foot neo-Panamax-class cruise ships, with a total capacity of 8,000 guests.
The terminal has six retail stores and two restaurants, all locally owned. A shuttle for cruise guests between the terminal and downtown Sitka is designed to load up to four 60-passenger motor coaches at a time.