In:
As the number of Omicron cases has begun to decrease worldwide, the cruise industry is looking at updating regulations, including those that apply to its crew members.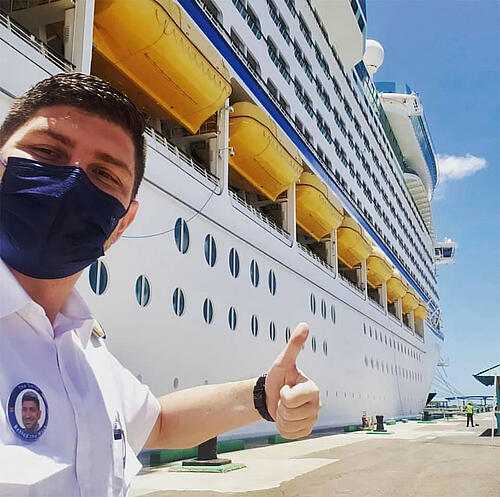 Martina, a Royal Caribbean crew member onboard the Serenade of the Seas has provided an update on her YouTube channel regarding crew shore leave, vaccination requirements and quarantine rules.
A relaxation of crew rules, especially as it relates to onshore visits, is good news for crew members who have faced restrictions during the pandemic.
Martina has been providing updates from the Serenade of the Seas, as its sails from its current homeport of Tampa. The ship takes on fuel, food and mail in Tampa before it voyages out to pick up and transfer crew members in Cozumel, Roatan and Belize.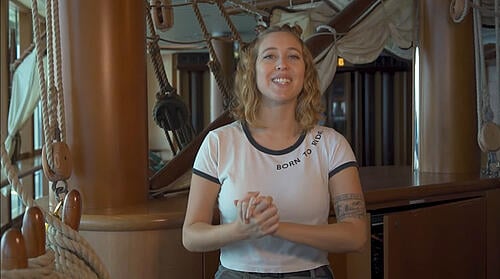 Serenade of the Seas was designated as a hospital ship for those crew members who have tested positive for Covid-19 but are largely asymptomatic.
Caring for the crew on one ship was deemed to be much better for the overall care of crew members without the worries of cruise guests on board.
Relaxing protocols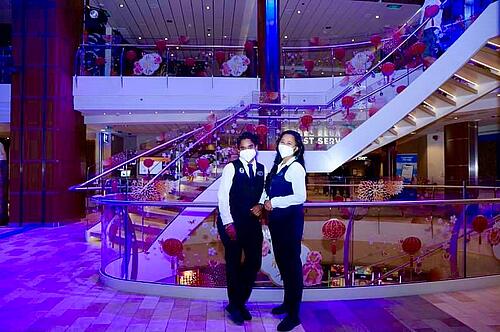 In her latest Youtube video,  Martina shared some recent positive changes in terms of the easing of certain rules and protocols for crew members and guests, "This is one of the most exciting and for sure one of the most positive videos that I am able to share".
In the fall, there was some loosening of rules however, the sudden uptick in Omicron in December delayed any further progress, and in some cases, took a few steps back, especially for mask protocols.
In describing the move toward less stringent rules, Martina describes the changes as the "sunset of the heightened protocols".
Shore Leave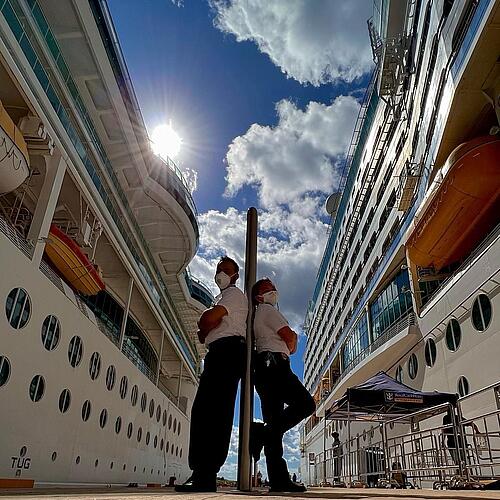 One of the most significant hardships for crew members has been the cancelation of shore leave. Much appreciated time on land gives them the opportunity to relax a little, purchase personal items, or simply just enjoy being off the ship for a couple hours.
Shore leave had been canceled during the resumption to service, but now it is restarting but the rules vary by port and country. Martina sums up the crew's sentiment by saying "It has been rather frustrating for crew members"  as guests are allowed in port, while the crew are not. 
At this time, Royal Caribbean has provided the new regulations for sailings with port stops in the United States and the Caribbean.
Shore leave in the United States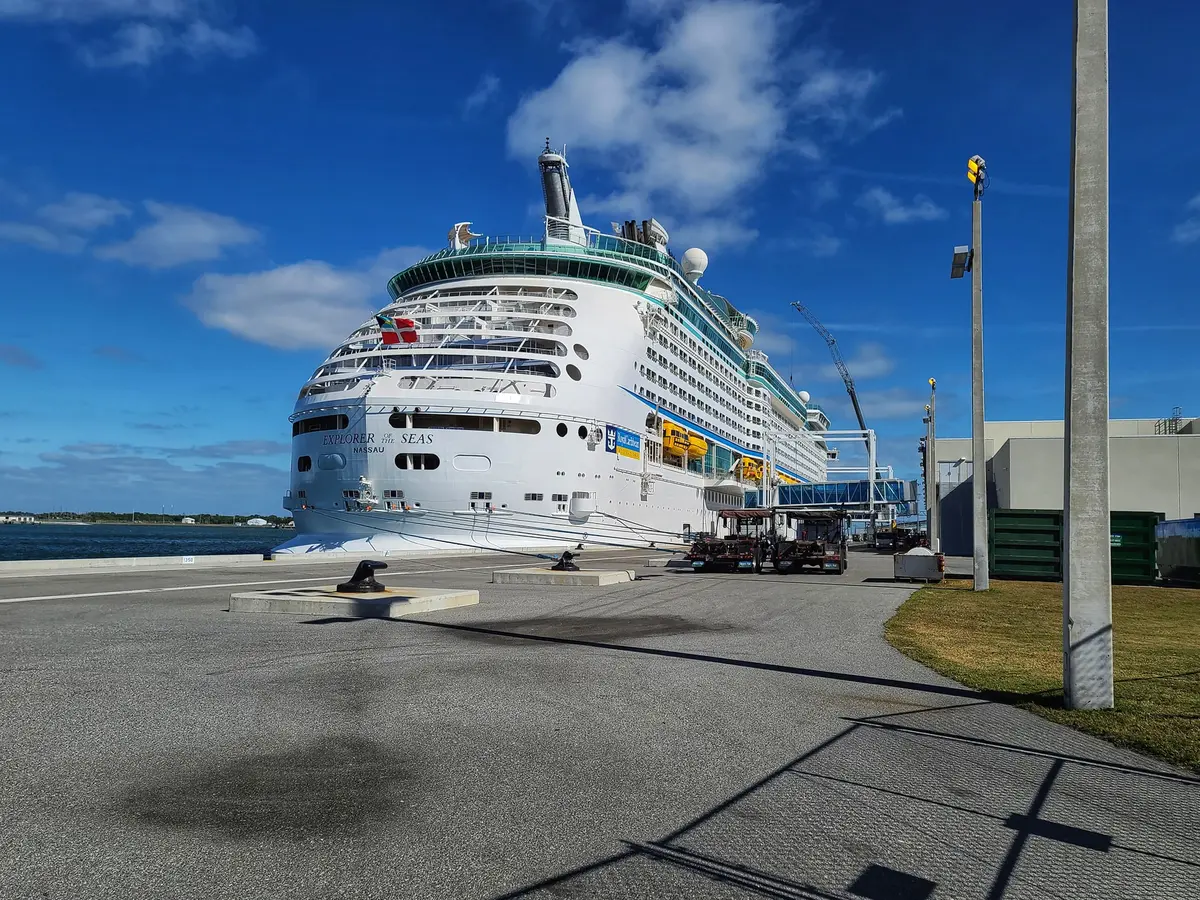 Starting February 12th, U.S ports will allow for the free flow of shore leave. This only applies to ships that are currently in service. Serenade of the Seas would not qualify for this as it is presently serving as a hospital ship.
There are specific conditions that apply to this as it pertains to the number of Covid-19 cases onboard. Some additional details:
This will cover major ports such as  New York, Miami, Fort Lauderdale, Tampa, Port Canaveral. San Juan, Los Angeles, Baltimore, and Galveston
It will start with a 3-week trial, first 100 crew members,  increasing in groups of 50 thereafter
Crew members have to be fully vaccinated, including a booster
They must wear a KN95
Private transportation is encouraged
Crew members will need to carry their most recent test results with them
Caribbean shore leave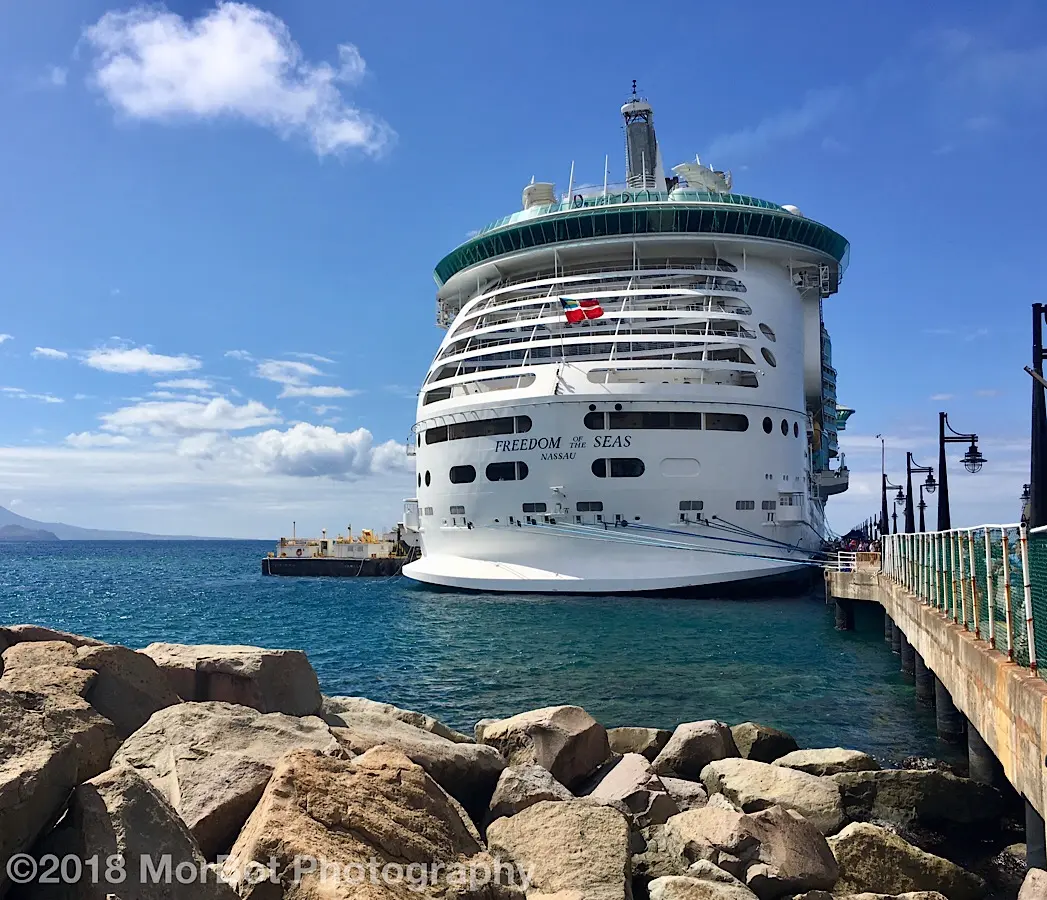 The Caribbean is much more complicated given the number of countries involved. Regardless, Royal Caribbean crew members must be fully vaccinated to go onshore and must wear a KN95 mask, no matter which port they are visiting.
Countries fall into three categories for shore leave. Free flow (no restrictions), bubbles, which are restricted groups, and no shore leave.
Free flow ports include St. Thomas, St. Croix, St. Kitts, Mexico, Bahamas, Puerto Rico, St. Maarten, Jamaica, Antigua, Columbia and Haiti
Bubble countries consist of Curacao, Aruba, Barbados,  Roatan (Honduras), Bonaire, St. Lucia, Dominica, St. Vincent, Grenada, and the Dominican Republic
Crew members will be unable to go onshore in the Central American countries of Belize and Costa Rica
Covid-19 vaccine requirements for crew members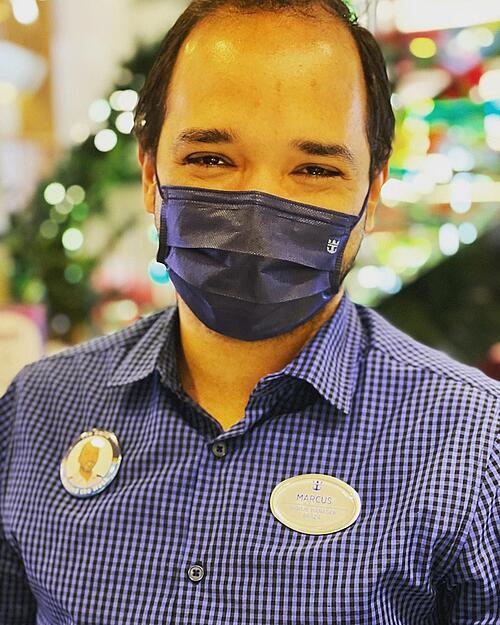 A third vaccine dose, or booster as it is commonly referred to, is now part of the mandatory vaccination program for crew members. Royal Caribbean began a booster campaign for its crew several months ago.
Crew members have the option to get their booster in their home countries prior to rejoining the ship. Or they will be given the opportunity onboard.
For those staff members who do not get a booster, they will be sent home as this contravenes Royal Caribbean's policy.
Crew member quarantine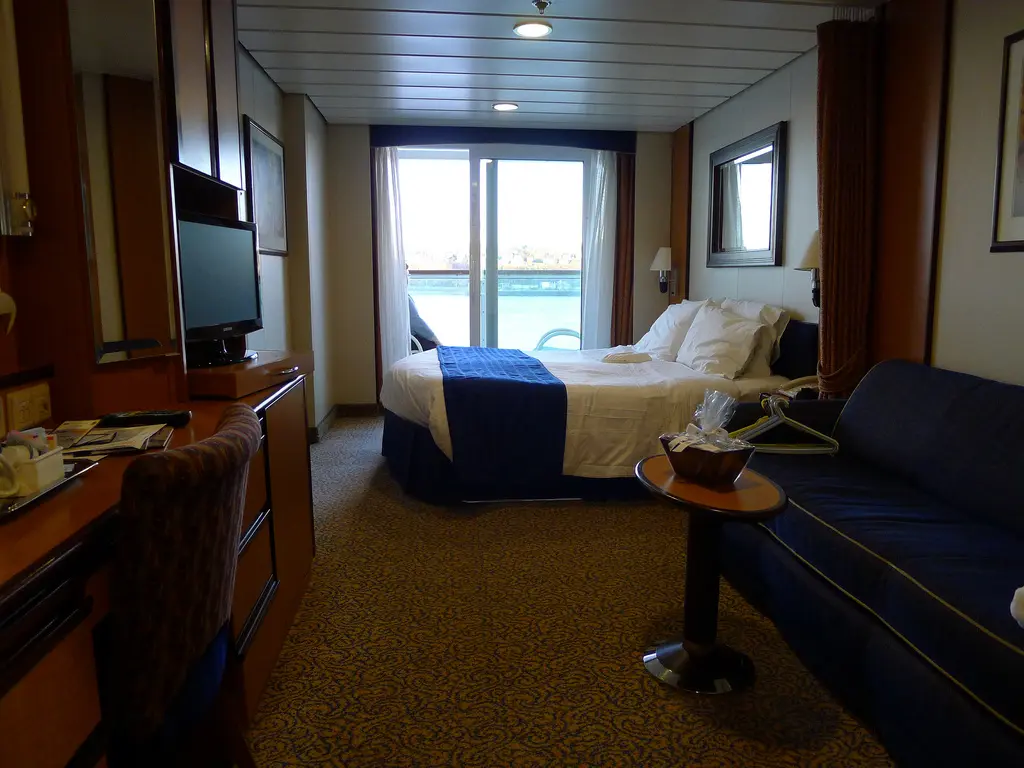 Sign-on, the return of crew members to the ship, has required varying lengths of isolation periods during the pandemic. It started at 14 days, then decreased to 10 days, then 7, and now 3 days. A great improvement.
Staff no longer require day 3 or day 7 tests if vaccinated, are asymptomatic and tested negative on their embarkation test.
This is undoubtedly a great benefit to crew members, as they don't need to spend as much time alone in a room, waiting to get back to work.
Guest protocols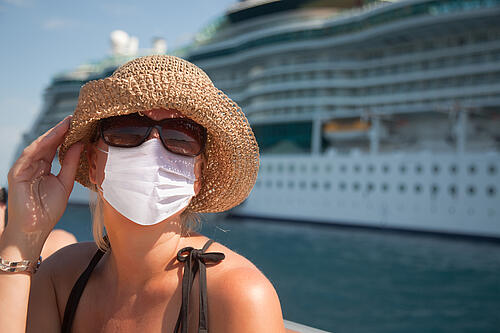 In addition to several crew-related rules, Royal Caribbean has recently announced the relaxation of mask rules for guests onboard. 
During the height of Omicron, the cruise line had imposed more stringent mask rules, even in vaccinated-only areas. They also banned smoking in the casino.
Prefacing the rules change, Martina adds " I am sure some people will be relieved to hear this"...as of February 15th, masks will be optional in vaccinated-only venues (although encouraged) and smoking will be allowed in the casino. No change for vaccination rules as guests ages 12 and over will still be required to be fully vaccinated (2 doses) to sail, in addition to pre-departure testing.