In:
The second day of our Odyssey of the Seas naming ceremony cruise brings us to Perfect Day at CocoCay.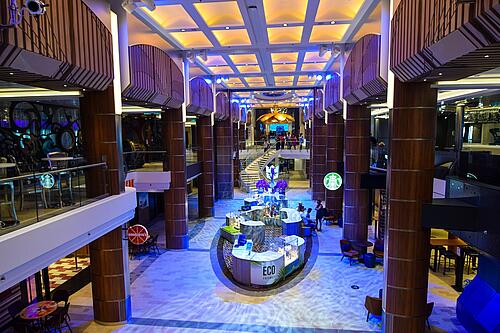 Before I could get to the island, there were a few meetings I had to go to. As part of a media cruise, there are immersion sessions for the press to learn more about the ship, as well as opportunities to meet with different executives.
My morning began with a question and answer session with Royal Caribbean International President and CEO Michael Bayley, where he answered questions from the press.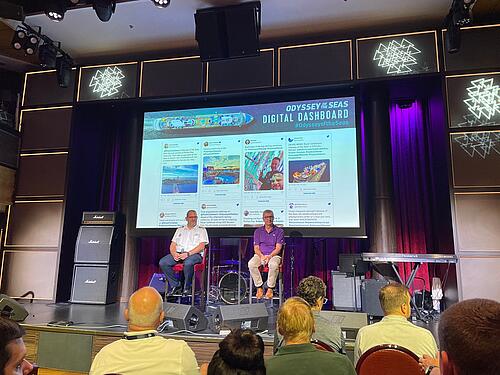 There were questions about protocols, restart, plans for the future and many things inbetween.
I'm working on summarizing the more interesting questions asked in a post that will go up later today. I will update this post with a link once it is published.
After that, it was over to the SeaPlex to meet with Royal Caribbean Group Chief Product Innovation Officer Jay Schneider to talk about the role technology plays with a ship like Odyssey.
Mr. Schneider talked about the importance of balancing tech with the guest experience, but not having tech just for the sake of having tech. Moreover, he shared how spaces like Zone Zero, Adventure Ocean, and interactive kiosks on Odyssey are a step forward for the cruise line with new offerings.
By now it was lunch time, so I headed back to my cabin to get changed and then walked off the ship to visit Perfect Day at CocoCay.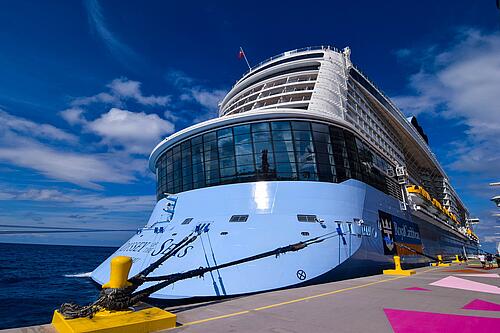 Freedom of the Seas was docked with us today.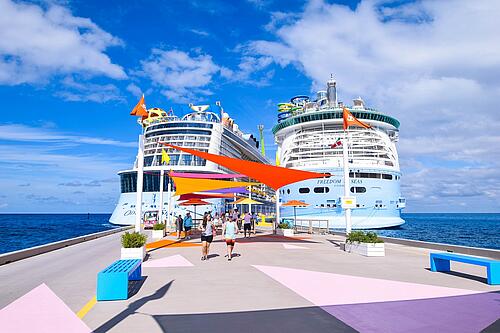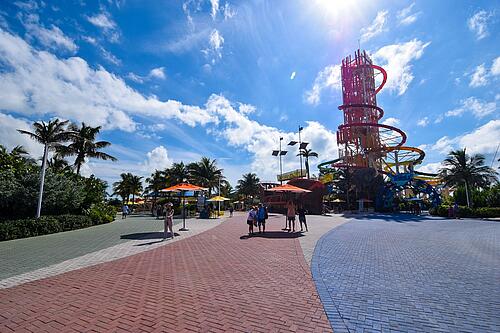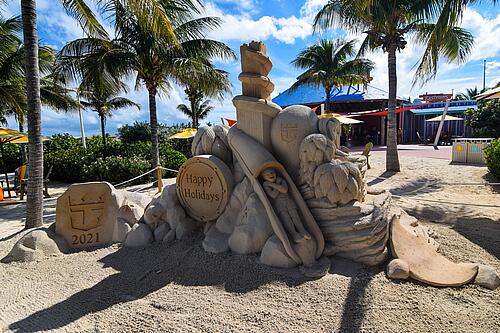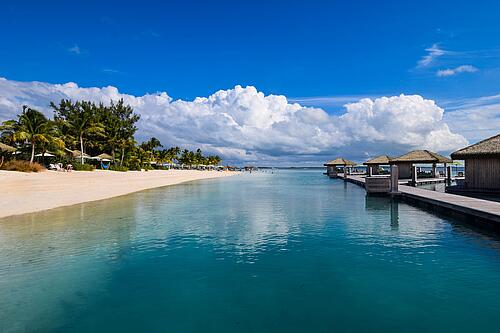 I knew today would be an abbreviated visit to CocoCay, so I went right to the Coco Beach Club to have lunch. Since this was a media cruise for us, admission to the club was complimentary.
Once again, the food did not disappoint and I loved it. Filet mignon was another home run.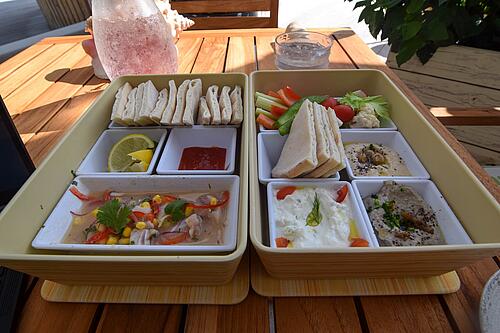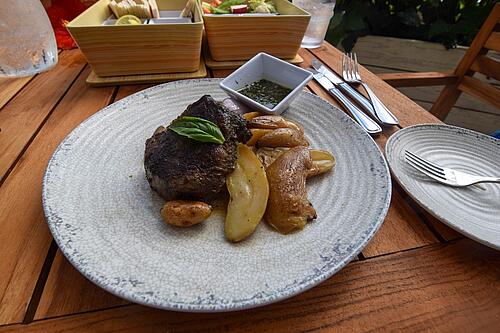 I managed a little time in the infinity pool before heading back to the ship to get ready for more sessions this evening.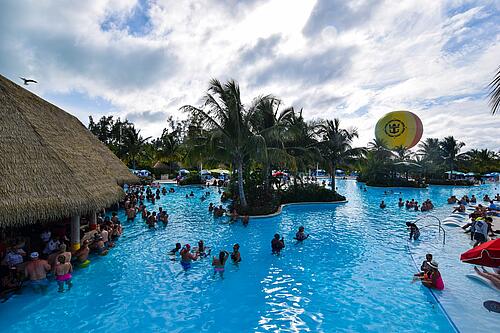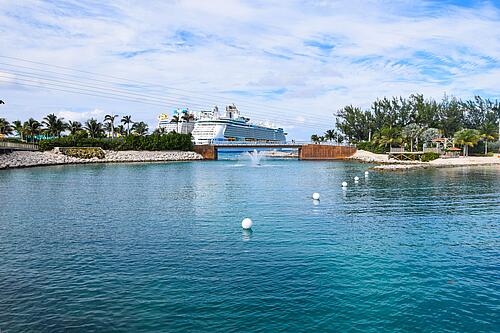 One thing I had to take care of was getting another Covid test for my cruise tomorrow.  I'm staying onboard Odyssey for her 5-night cruise, and I had to get an antigen test.
Royal Caribbean provides tests for back to back cruisers (along with anyone that needs a test before getting off the ship) at no additional cost.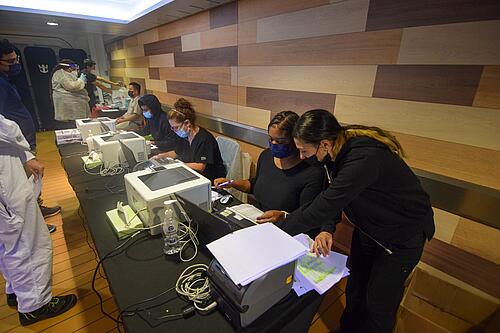 Guest Services brought me down to the medical center to get my test.  Clearly the crew members were also getting their weekly test while I was there.
First up was a talk with Royal Caribbean International Senior Vice President of Hotel Operations, Mark Tamis, to talk about the new Giovanni's Italian Kitchen and Wine Bar.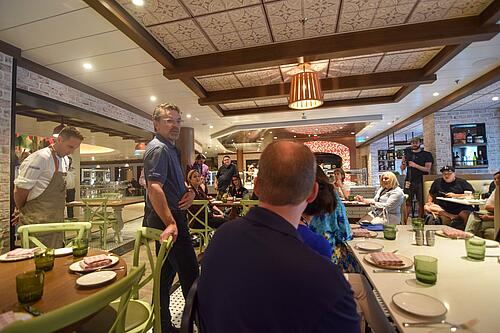 Mr. Tamis not only talked about the new refresh to Giovannis, but also introduced the master pizzaiolo behind the new menu, Chef Renato Viola.
Read more: How Royal Caribbean reimagined its signature Italian restaurant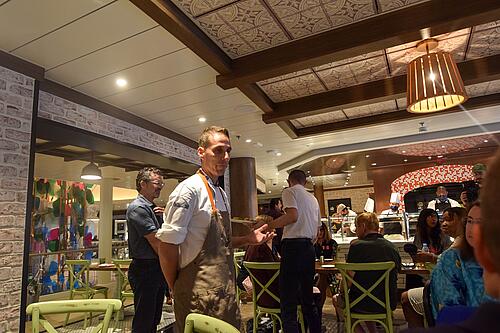 Next up was Royal Caribbean International Senior Vice President of Entertainment for Royal Caribbean International, Nick Weir, showcasing the technology behind Two70 on Odyssey of the Seas.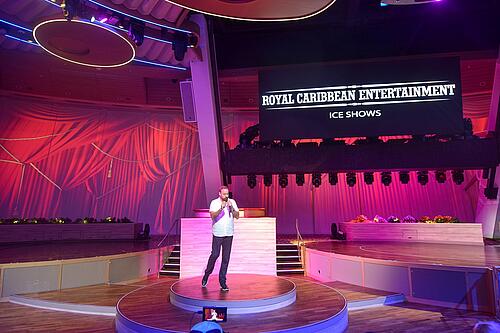 Before dinner, I went down to Casino Royale to say hello to Chris Wong, who is not only the casino host, but a great YouTuber.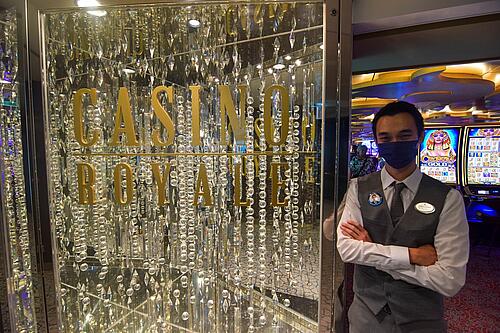 Chris shares his experience as a crew member on YouTube, and is a really nice guy.  I encourage you to check out his work.
Speaking of nice people, this event allowed me to reconnect with friends I had not seen in a long time, as well as meet new ones.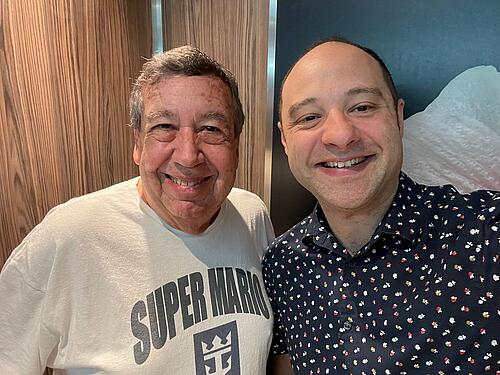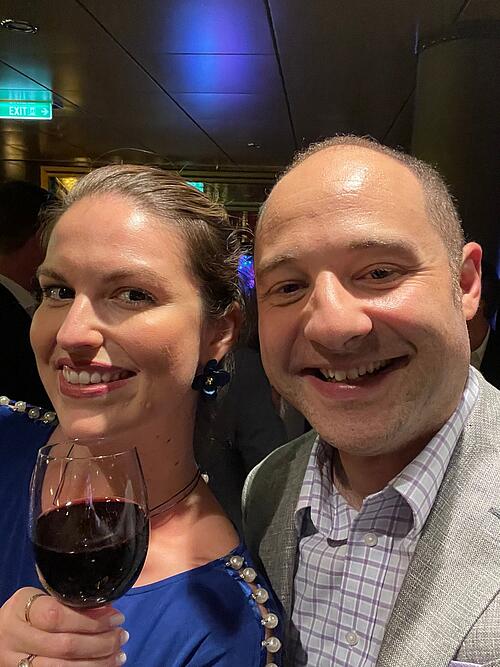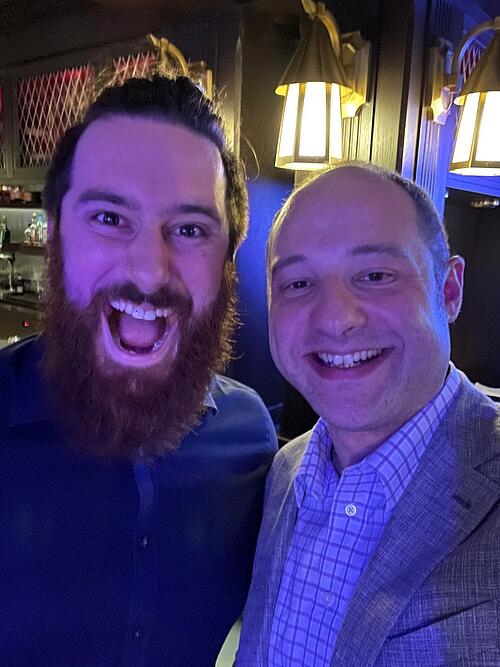 I even got to meet Odyssey of the Seas' Godmother!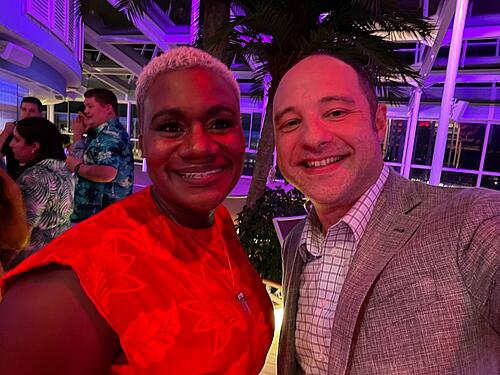 Among the many people I was able to see this weekend, none topped having a minute to say hello to Royal Caribbean Group Chairman and CEO Richard Fain.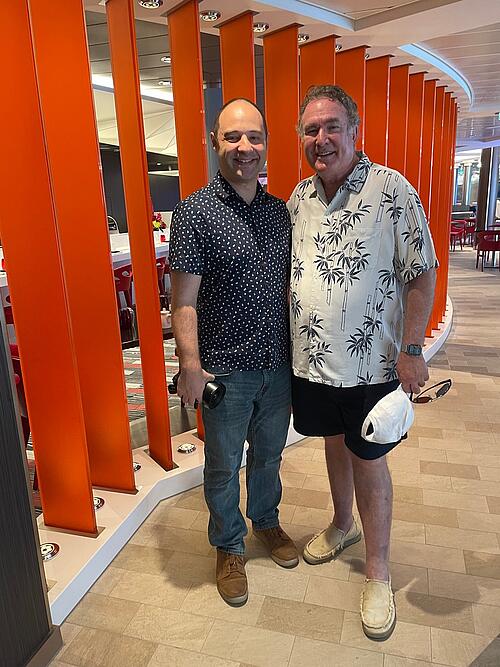 I told him I wanted to thank him for all of us hard work, especially over the last 2 years, and he was gracious enough to pose for a photo with me.
Last but not least, I wrapped up my day with a great dinner at Izumi sushi.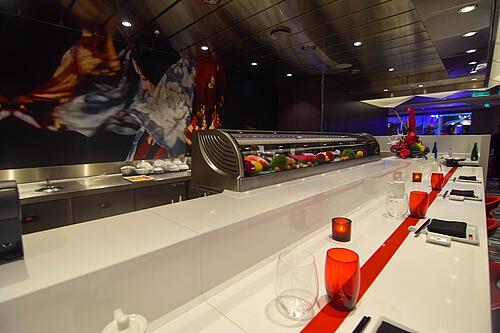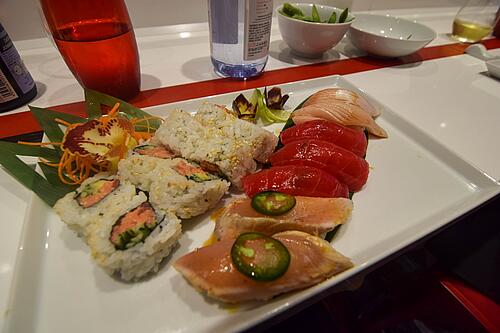 After dinner, I made my way to Music Hall to check out the rock band performing there.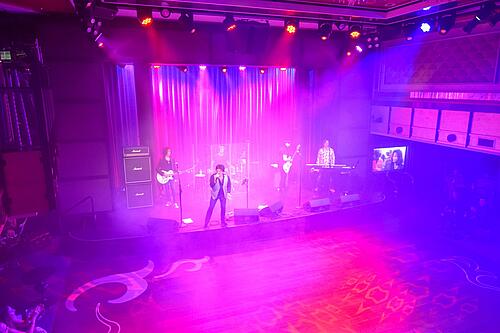 This concludes my two-night media cruise on Odyssey of the Seas, but the live blog fun continues this week when Jenna shares a live blog from a two-night media cruise on Navigator of the Seas from Los Angeles! The fun continues on Wednesday, November 17!