In:
Italian cuisine is among the most popular kind of cuisines on land or sea, and Royal Caribbean has relaunched one of its most popular specialty restaurants with an all-new menu that features fresh new choices.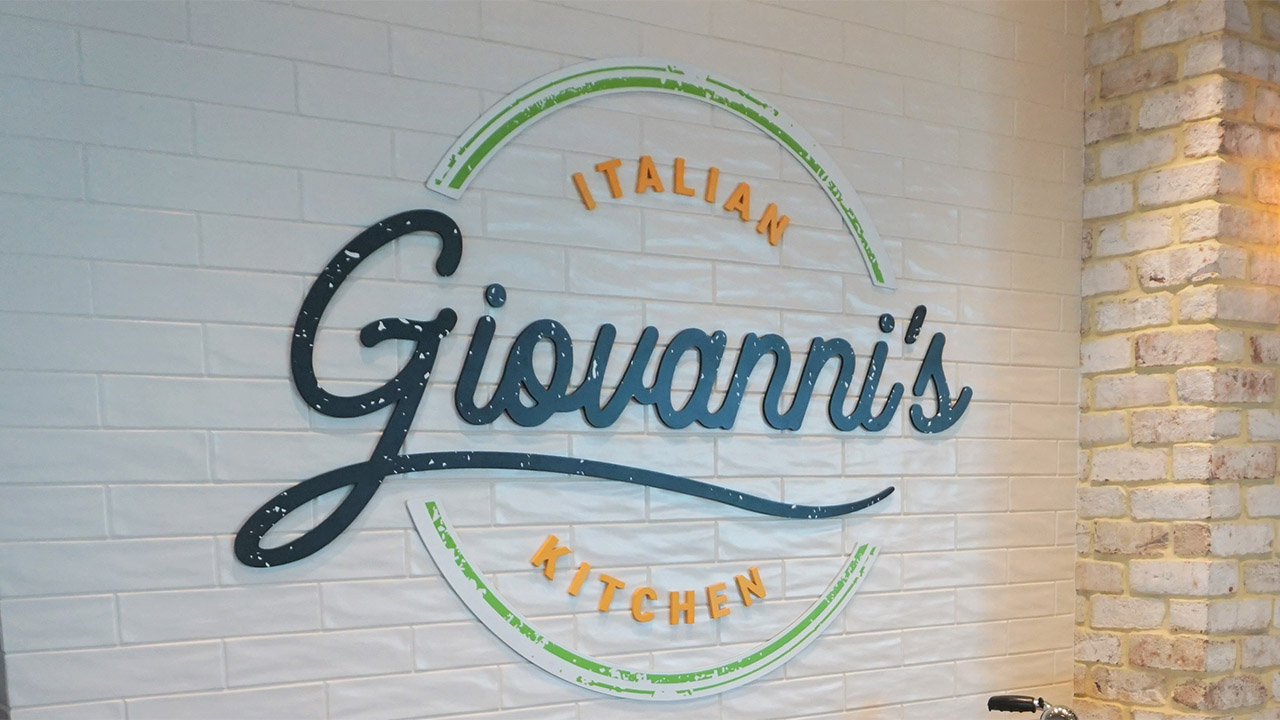 Two of Royal Caribbean's cruise ships now offer Giovanni's Italian Kitchen, which is a refresh of Royal Caribbean's Italian specialty restaurant.
Just like how Royal Caribbean looks to evolve and enhance its cruise ships with new things to do, the Food and Beverage team saw an opportunity to improve on Giovanni's Table.
Royal Caribbean Vice President Food & Beverage, Linken D'Souza, said his team looked at how to amplify this particular restaurant, "it was about bringing something fresh, new, but also something that's traditional to our guests."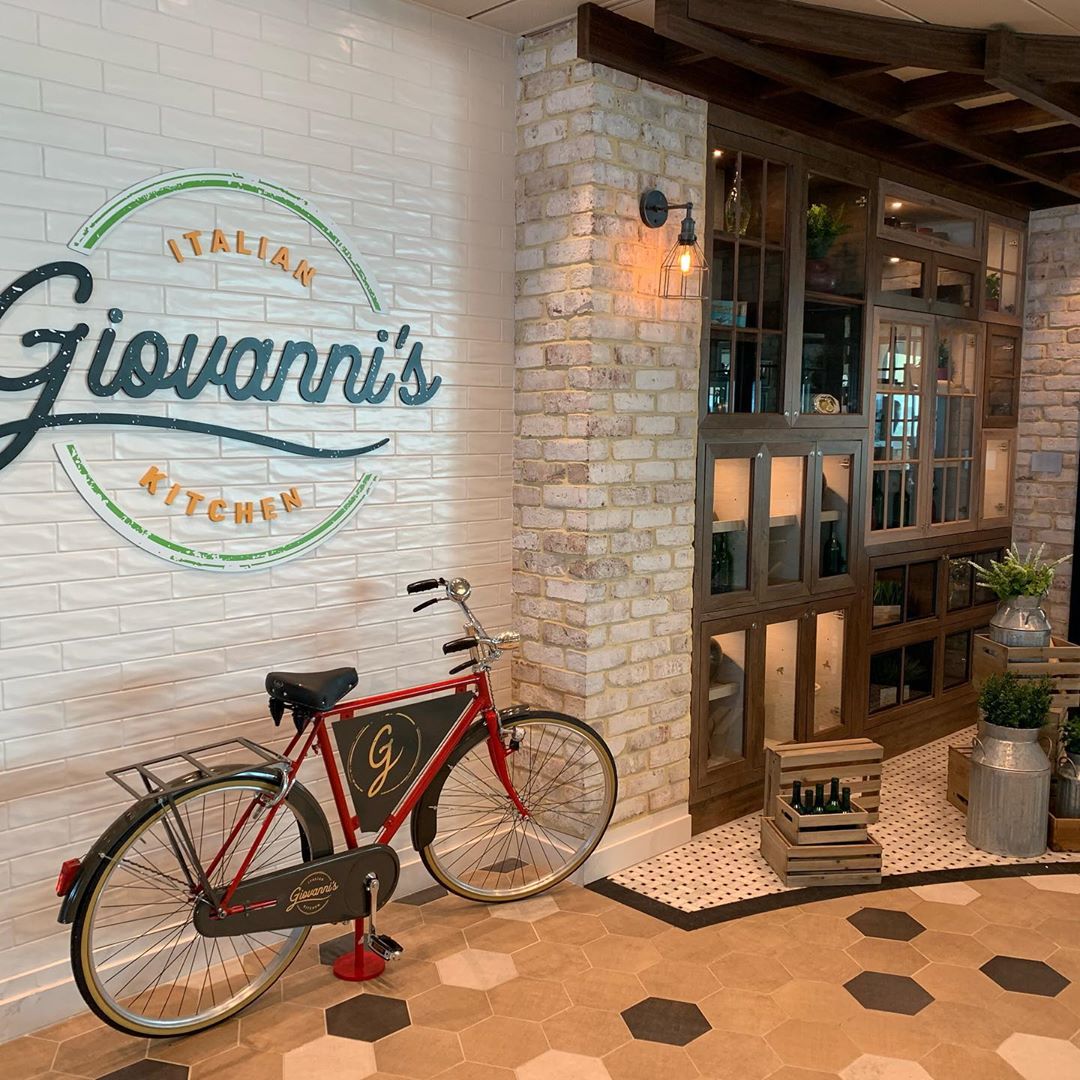 "We decided to make them younger and fresher and a little bit more contemporary."
"Giovanni's Italian Kitchen came out of that, and it was this opportunity to to introduce some new things, but also keep the favorites that's guests had."
The first thing the team did was not only look at the existing Giovanni's Table menu, but they actually went back to the Italian restaurant concept that has since been retired from the fleet, Portofinos, to identify what did guests like and not like about each of these experiences.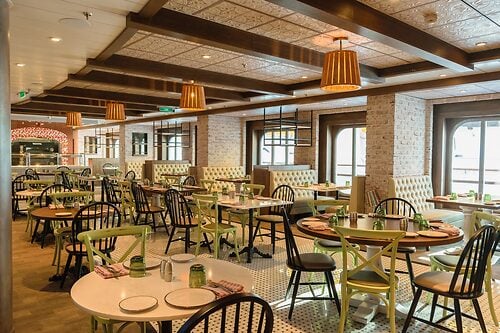 One missing piece they saw was hand-tossed fresh pizza, and immediately they looked at how to bring that option to cruise ships.
Royal Caribbean worked with Renato Viola, who is one of Italy's best Master Pizza Chefs in the world. 
Before the shutdown, crew members went to Chef Viola's restaurant to spend a week learning how to stretch and perfectly treat the dough, as well as make the recipe.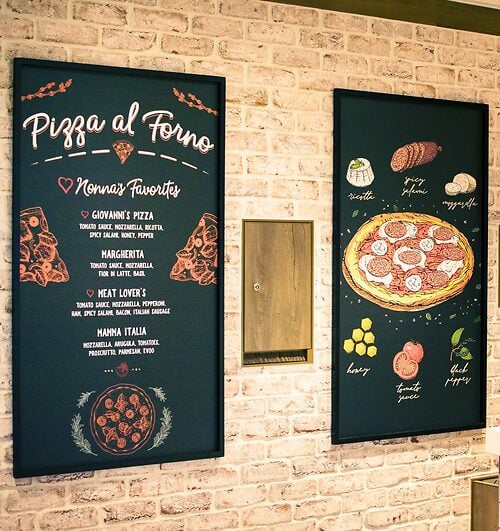 Royal Caribbean started out with 42 different pizza recipes just to figure out the right dough to use, and then worked on picking out the perfect San Marzano sauce.  The sauce has no added sugar, and relies on a simple recipe of San Marzano tomatoes, water and herbs.
Mr. D'Souza says they are using the highest quality cheese you can get for pizza, and then added hand selected meats and greens to top it all off.
"My inspiration of that quality of pizza was I want to have a pizza that rivals what you would get in Naples."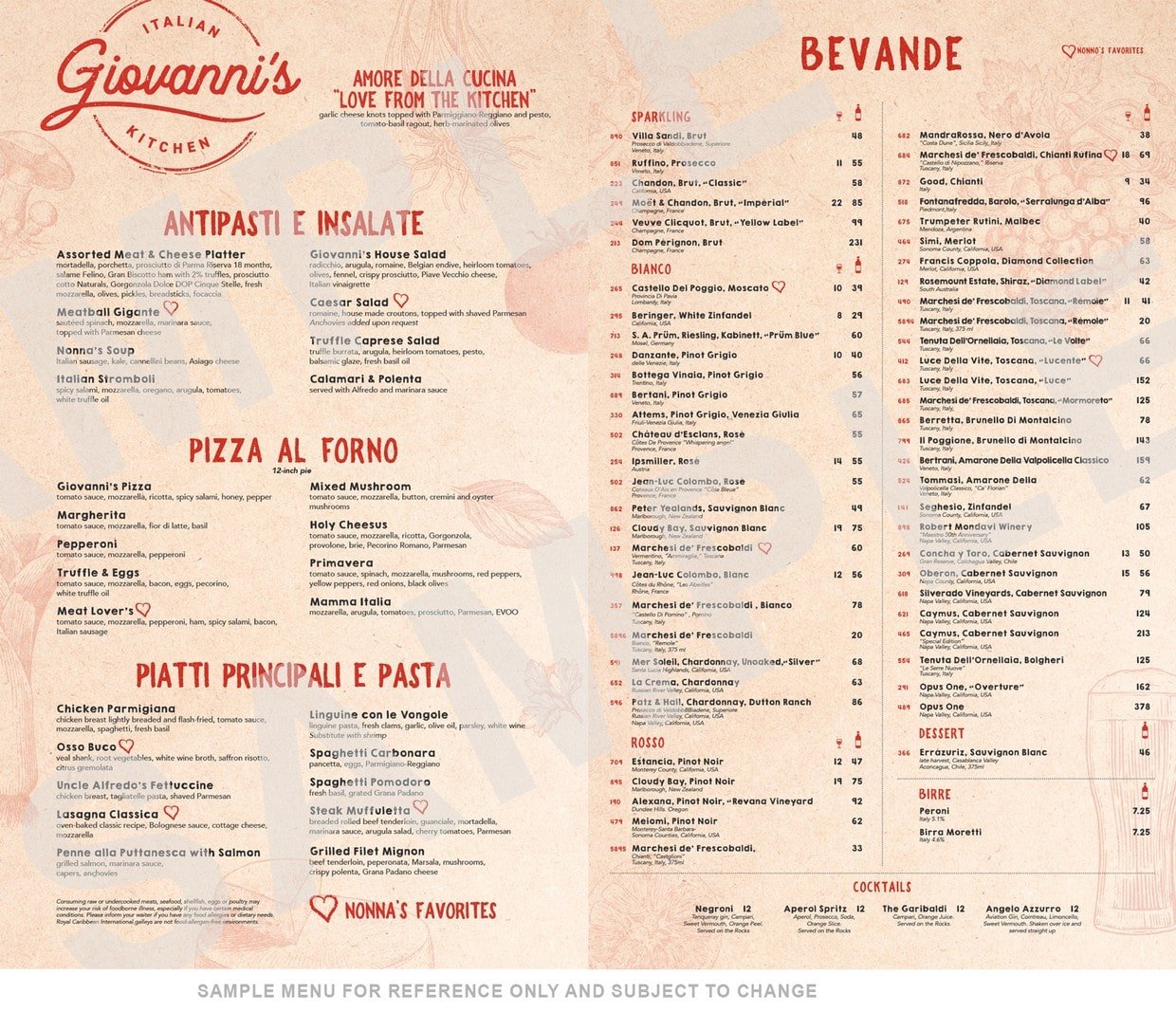 Mr. D'Souza went as far to say he believes it is the best pizza at sea right now, "We said let's go out and figure out how to make the best and without bragging, I do believe it is the best pizza at sea."
On top of that, Royal Caribbean installed an electric oven that can heat up to 900 degrees, which is essentially the highest temperatures permissible on a ship.
The result? Chef Viola told Mr. D'Souza the pizza is as good as a pizza in his restaurant. Mr. D'Souza thinks that while it's not quite at that level, it is excellent and very good.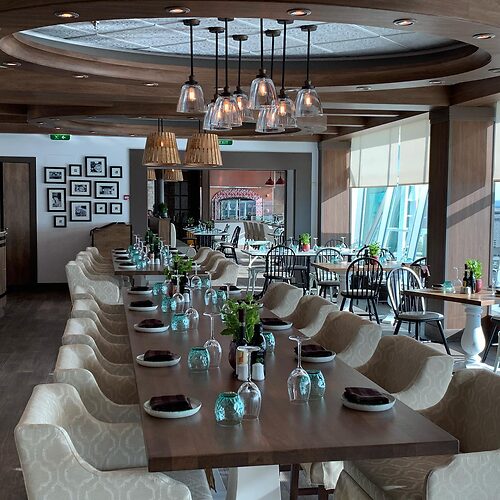 The first Giovanni's Italian Kitchen launched on Freedom of the Seas just before the cruise industry shutdown due to the global health crisis, but that ship is sailing again.  In addition, Giovanni's Italian Kitchen & Wine Bar is onboard Royal Caribbean's newest cruise ship, Odyssey of the Seas.
Giovanni's on Odyssey is an extension of the new restaurant concept, with Giovanni's taking over what used to be the Vintages bar area on other Quantum Class ships and offering a smaller bar menu there, such as fried lasagna bites. These small plates are meant to go really well with a glass of wine.
Mr. D'Souza said they focused a lot on the main menu at the restaurant, "we spend a lot of time really developing American Italian favorites and then going a little bit nontraditional."
Top 3 Giovanni's Italian Kitchen must-try's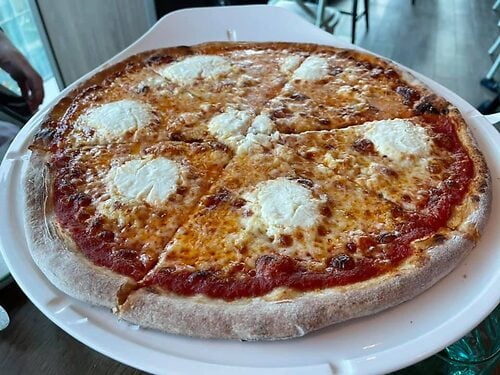 What should you not-miss when you dine at Giovanni's Italian Kitchen?
I asked Mr. D'Souza for his list of the top three recommendations for anyone trying out the restaurant.
Holy Cheesus seven cheese pizza
Steak Muffuletta
Chocolate raviolis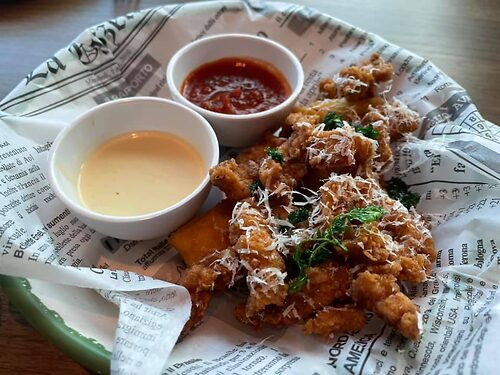 Mr. D'Souza added if someone considers themselves an adventurous eater to try the Calamari & Polenta appetizer and the Truffle & Eggs pizza, which offers a traditional fried egg recipe commonly found in Europe.
"In Europe, you see fried egg on pizza quite often. There's actually restaurants in every pizza they said we'll do a fried egg on it."