In:
The last day of our cruise is here, and being an 8-night cruise instead of a 7-night, it's like having a bonus to the cruise.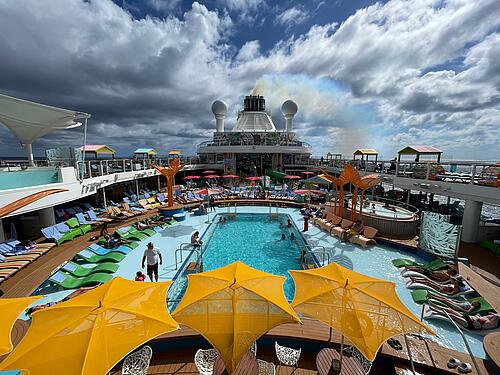 I set the alarm late so we could all sleep in on the last day. I figure it's good to get some extra sleep today when tomorrow we all have to get up early.
Once we did get up, we were able to take a quick run up to Solarium Bistro for breakfast.  On the way there, we saw it was another beautiful day.  Weather has been great all week, so I'm grateful for the pleasant weather.
Today was the Captain's Corner, where the Cruise Director and Captain answer questions from guests.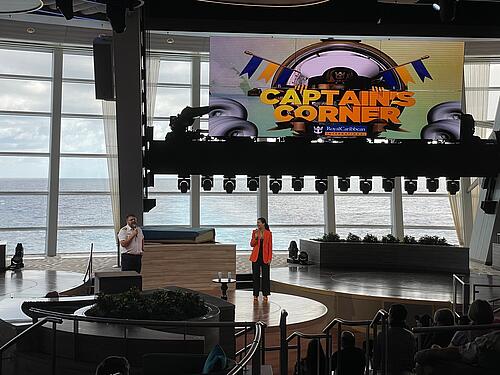 The questions were about topics such as how the ship works, crew member life, and background of the Captain.
Right after it was the entertainment Q&A event.  It was listed as for Top Tier Crown and Anchor members, but anyone could go.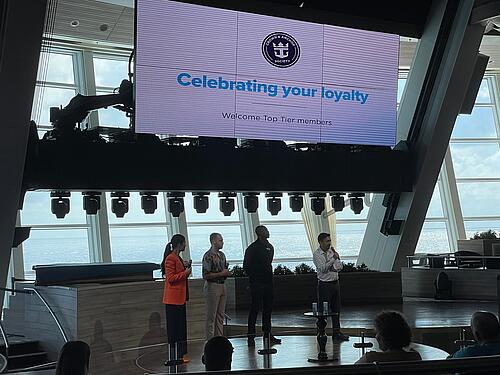 We tried to go to Playmakers for lunch, but the combination of World Cup and College Football meant every table was full.  After waiting to see if anyone would leave, we relented and went to the Windjammer for lunch.
While I might have liked another order of nachos and burger, the variety of food in the Windjammer is a win with me.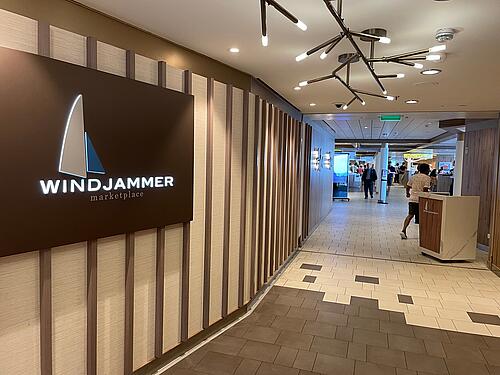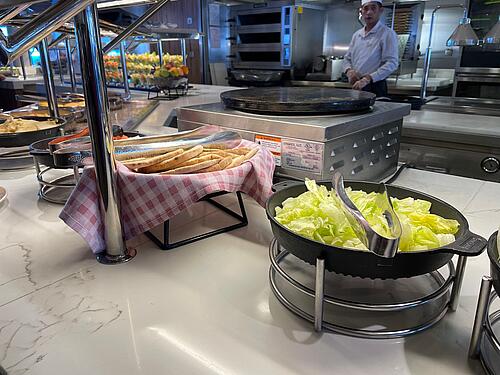 We saw a family event in Adventure Ocean for kids to do a science experiment, where kids are given a rock and use water to uncover the fossil hidden inside.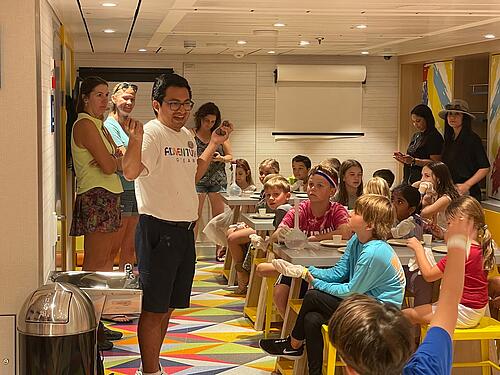 My youngest enjoyed it, and it was something nice to do.
Back in the cabin, I wanted to sit out on the balcony, but it was warm. So I went up to the pool deck to enjoy an afternoon drink.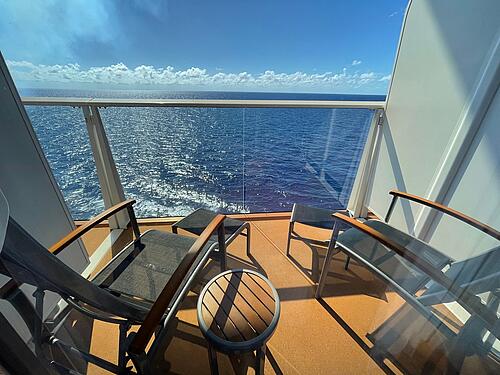 I went to the Lime & Coconut bar to try out the signature drink there named after the bar.  One of our writers here on RoyalCaribbeanBlog, Allie, loves this drink, so I wanted to give it a try.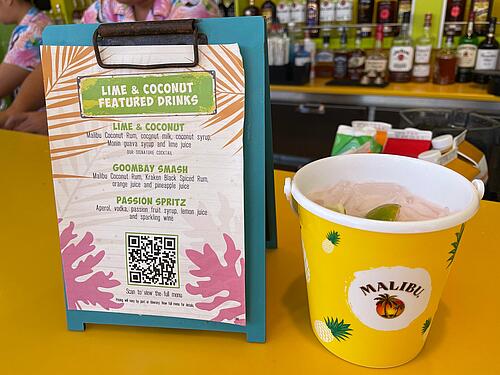 After 3 of them, I can say it was a solid choice.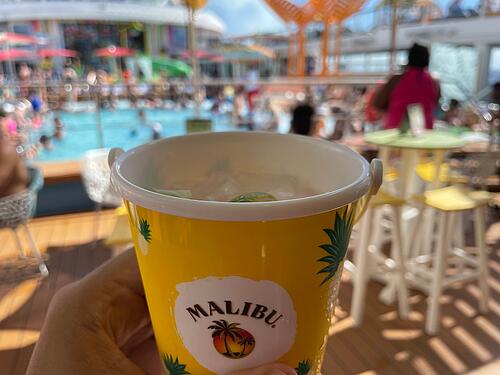 By this point in the afternoon, I was ready for a nap!
Just like yesterday, I woke up to a lovely sunset outside my balcony.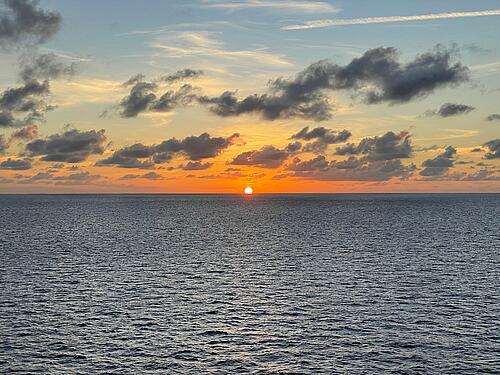 Dinner brought us back to Giovanni's Italian Kitchen.
Just like the other two times we ate here, the food was great and really hit the spot.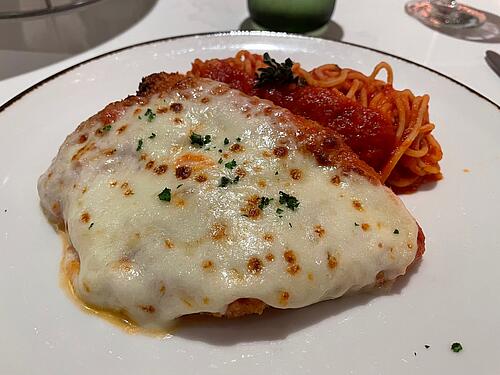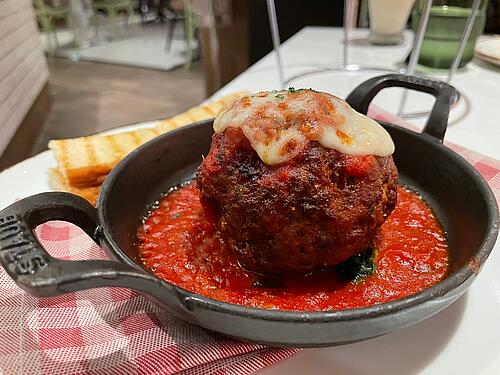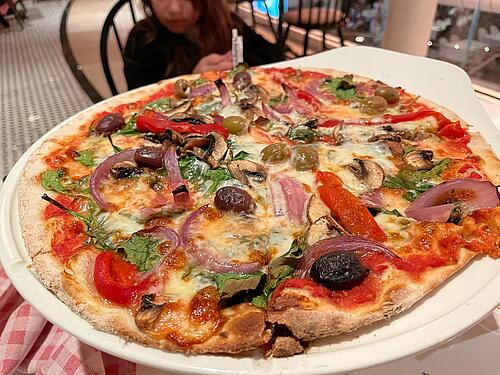 After dinner, we went to see The Effectors.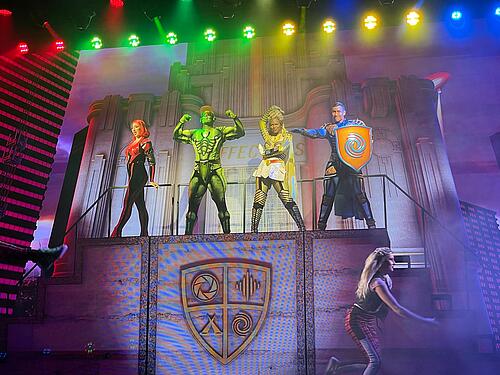 This is an original Royal Caribbean production, and while I've seen it before, my kids have not.  Plus, we're going to see Effectors 2 on Wonder of the Seas next month, so it was good to refresh my memory.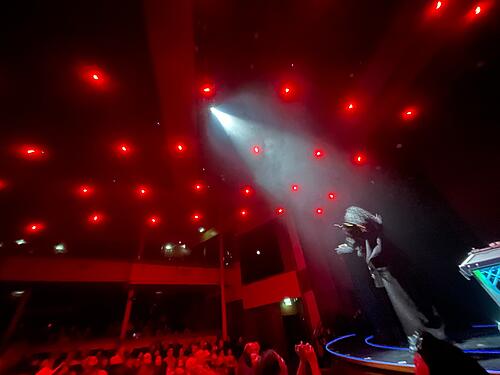 This is a great show and I think it might be the best show in Royal Caribbean's fleet right now.
After dinner, I went up to Playmakers for a drink.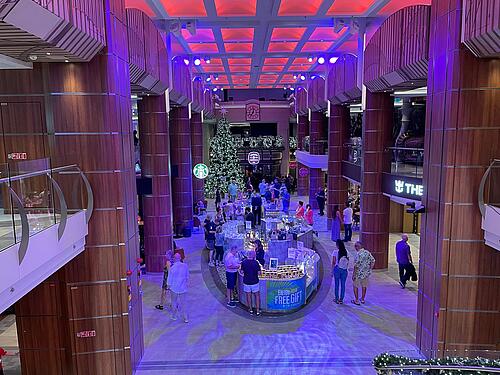 We had a great time on Odyssey of the Seas and would love to sail on her again.
Thanks for following along in these live blogs!