In:
Fort Lauderdale is one of Royal Caribbean's busiest ports, home to some of the fleet's most popular ships. Due to its proximity to the Caribbean, cruises from Fort Lauderdale visit many of the region's most popular destinations in the Eastern, Western, and Southern Caribbean, including Mexico, Aruba, and the Bahamas.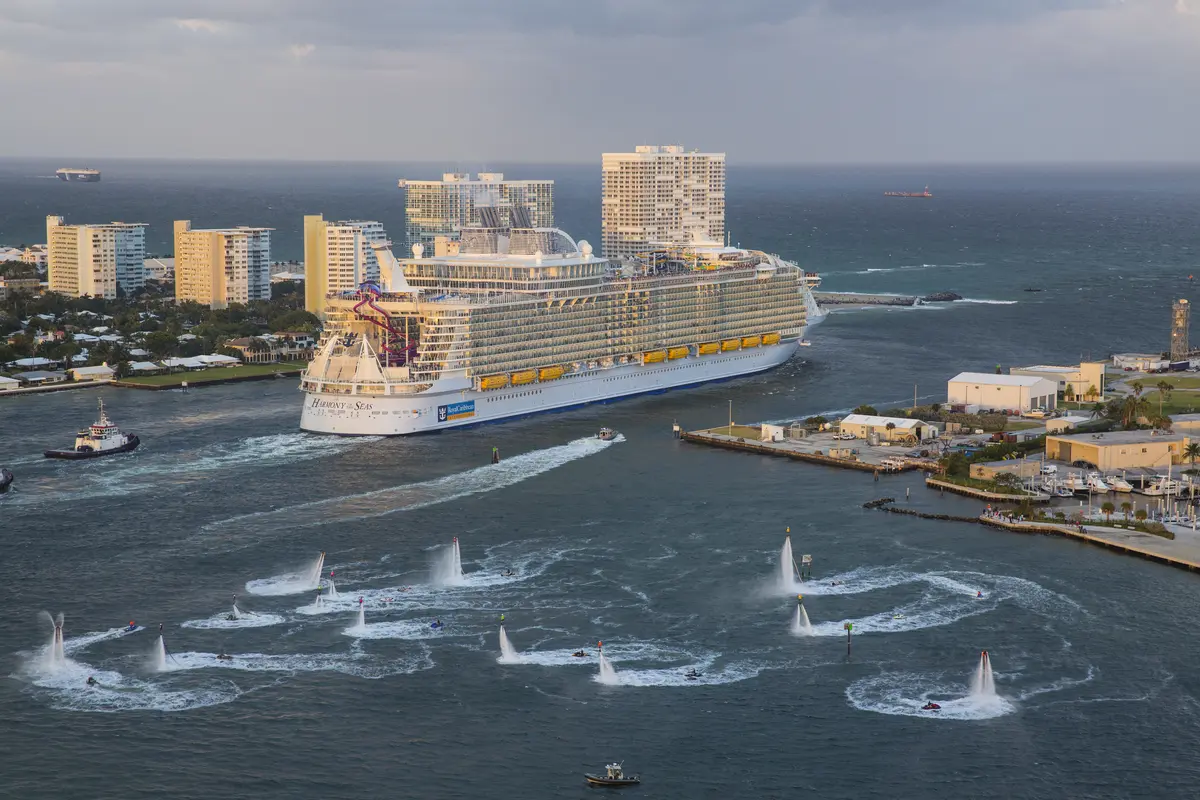 Royal Caribbean sails year round from Fort Lauderdale's port, which is known as Port Everglades. From choosing an airport to booking parking and hotels, here is what you need to know before cruising out of Port Everglades on Royal Caribbean.
How to get to the Fort Lauderdale cruise port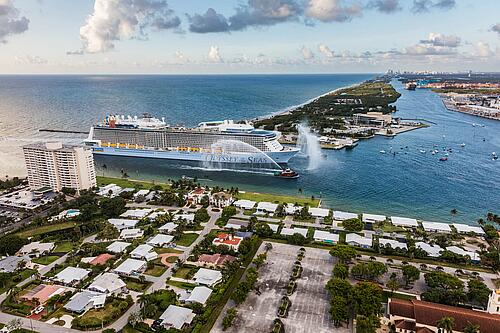 Port Everglades is conveniently located just 5 miles from the Fort Lauderdale-Hollywood International Airport and 4 miles from downtown Fort Lauderdale.
The address of Port Everglades is 1850 Eller Drive, Fort Lauderdale, Florida 33316.
Royal Caribbean ships primarily use terminal 18 at Port Everglades, although ships may dock at a different terminal if terminal 18 is in use. Passengers should follow the port's digital signage upon arrival to guide them to the correct terminal.
Flying to Fort Lauderdale cruise port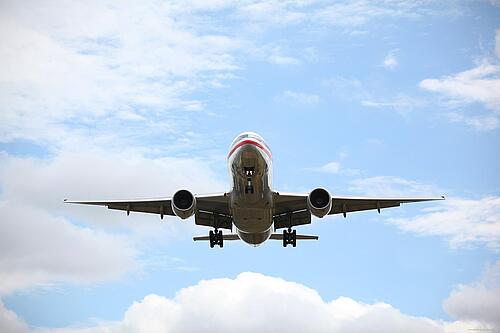 Fort Lauderdale-Hollywood International Airport
Flying into Fort Lauderdale-Hollywood International Airport is the most convenient option for those flying to Florida before their cruise. With over 130 flights to domestic and international destinations, Fort Lauderdale's airport has plenty of direct flights to choose from.
As the airport is located so close to the port, it is recommended to take a taxi or use a rideshare service to Port Everglades, which usually comes at a cost of $12-20. The drive from the airport to port should only take around 10 or 15 minutes.
However, one of our greatest tips at Royal Caribbean Blog is to fly to your cruise departure port the night before your cruise to ensure you don't encounter any delays that could make you miss your vacation. There are many hotels to choose from located near Fort Lauderdale's airport, making transportation from airport to hotel and hotel to port a breeze.
Related: Why you shouldn't fly to your cruise the same day it begins
Miami International Airport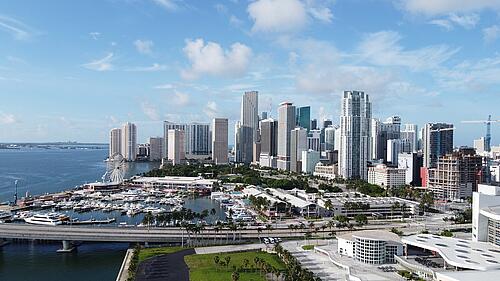 Alternatively, passengers can choose to fly out of the Miami International Airport (MIA). The Miami International Airport is around 29 miles away from Port Everglades. Driving time from Miami to Fort Lauderdale will take around 45 minutes, although it is important to leave wiggle room for traffic. Taxis and rideshare services are available from Miami to Port Everglades, and may cost between $50-70 each way.
It's recommended to fly into Fort Lauderdale over Miami as travel time is shorter from the airport to Port Everglades. If your flight options are much better to Miami over Fort Lauderdale, though, flying into Miami may be a better option. If this is the case, be sure to leave extra time on your cruise embarkation and disembarkation days to ensure you arrive at the port and airport with plenty of time to spare.
What time should I schedule my flight home after my cruise from Fort Lauderdale?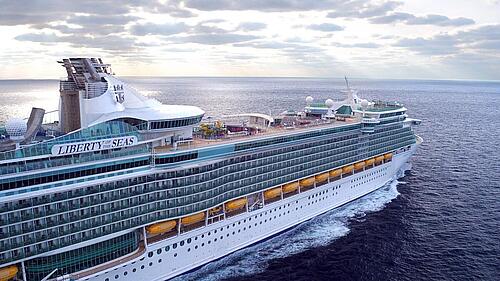 When booking your flight home after a cruise, it's crucial to make sure you do not book your return flight too early on disembarkation day, as you don't want to risk missing your flight home.
We recommend booking a flight home no earlier than 11:30AM for flights out of Fort Lauderdale-Hollywood International Airport and 12:30PM for flights out of Miami International Airport.
While you may be able to arrive at the airport in Fort Lauderdale by 8:30-9:30AM on disembarkation day, it's always a good idea to leave extra wiggle room in case of any unexpected problems. Waiting at the airport for an hour or two longer than needed is a much better option than accidentally missing your flight home!
Royal Caribbean shuttle service from airport to port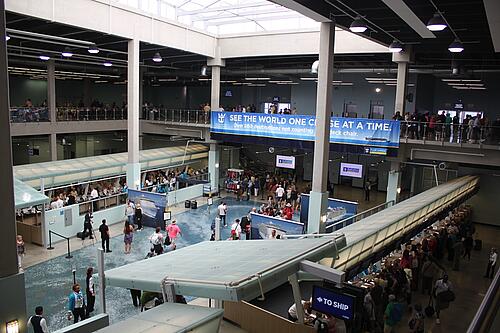 Shuttle services are offered from the airport to port (and vice versa), which can be booked directly with Royal Caribbean or through an outside provider, such as the Fort Lauderdale Airport Shuttle.
We recommend a rideshare service or taxi over a shuttle bus, though, especially in Fort Lauderdale, as the port is extremely close to the airport. Not only do prices of taxis and rideshares tend to be quite low from Port Everglades to the Fort Lauderdale airport, but you will not have to wait for a shuttle bus to fill up before leaving.
Parking at Port Everglades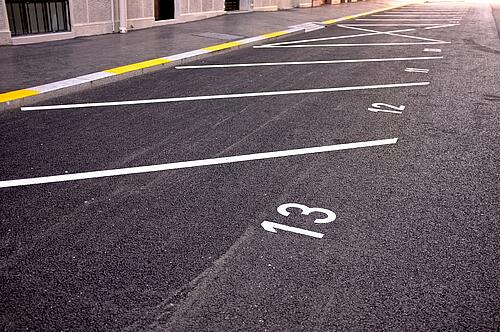 Those driving to the Fort Lauderdale cruise port have a few options when it comes to parking, all with varying price points. Because Port Everglades is located so close to Fort Lauderdale's airport, there are many parking lots available to choose from. Passengers should expect to spend between $56 and $115 when parking for a 7-night cruise.
On-site parking is available at Port Everglades, with pricing at $15 USD per day for regular-sized vehicles and $19 for oversized vehicles. To park at Port Everglades, passengers should first drop off their bags with the porters at the terminal and then proceed to the terminal's parking garage. This is the most convenient option due to its proximity to your cruise ship.
Off-site parking will be a bit cheaper, with prices around $6-10 dollars per day, and include a shuttle service to and from the parking lot to the port. Generally, the closer a parking lot is to the terminal, the more expensive the daily parking fee will be.
These are some of the best off-site parking options while cruising out of Fort Lauderdale:
Where to stay the night before your cruise in Fort Lauderdale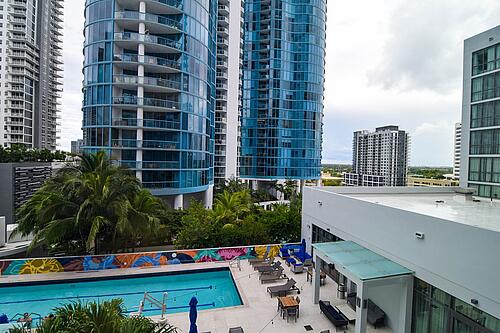 It's highly recommended to fly in the day before your cruise departs, so booking a hotel is an important part of the planning process when cruising from Fort Lauderdale.
If your flight arrives late in the evening on the night before your cruise, it is easiest to stay near the airport. As you will likely arrive tired from a late flight, staying in an exciting neighborhood isn't totally necessary. Dania Beach and Edgewood are two Fort Lauderdale neighborhoods close to the airport and Port Everglades, each with a variety of hotel options.
If your flight arrives earlier in the day, however, you may wish to stay closer to downtown Fort Lauderdale or the beach. This gives you time to explore the area and enjoy the city's highlights before your cruise. Las Olas Boulevard is the main walkable street in Fort Lauderdale, offering plenty of shopping, restaurants, and bars. The street runs west to east from downtown Fort Lauderdale to the beach, with no shortage of hotel and resort options.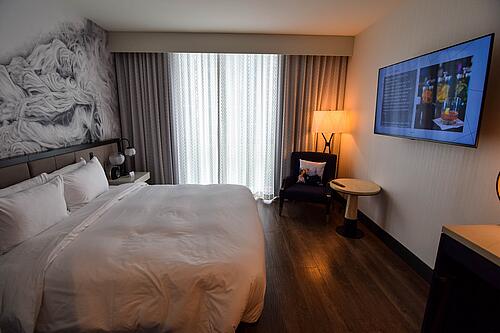 Royal Caribbean Blog readers shared the following recommended hotel options in Fort Lauderdale on our message boards:
If you plan to stay in Miami the night before your cruise, here are a few recommended options:
Some hotels will offer shuttle service to the terminal on embarkation day, but we recommend taking a taxi or rideshare service instead, as you'll have complete flexibility on the time you travel to the terminal from your hotel.
Which Royal Caribbean ships sail from Fort Lauderdale/Port Everglades
Many ships in Royal Caribbean's fleet sail from Fort Lauderdale, whether they are homeported at Port Everglades or offering just a few sailings.
Odyssey of the Seas, the newest Quantum Class ship in Royal Caribbean's fleet, is homeported in Fort Lauderdale for most of the year, excluding the Mediterranean cruises she offers during the summer. Odyssey of the Seas offers Western, Eastern, and Southern Caribbean cruises from Fort Lauderdale, visiting destinations such as Labadee, Curacao, Falmouth, and George Town (Grand Cayman).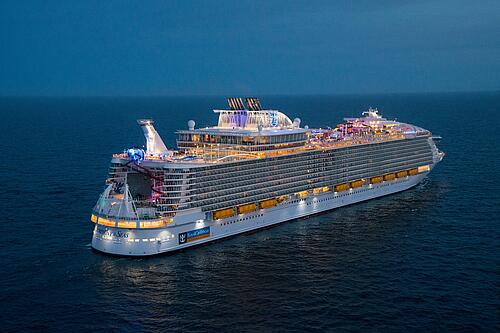 Symphony of the Seas will begin sailing from Fort Lauderdale in November 2022, offering 6-night Western Caribbean cruises and 8-night Southern Caribbean cruises, visiting Labadee, Falmouth, Nassau, Aruba, and Curacao.
Related: Symphony of the Seas Guide & Review
Liberty of the Seas will be the ship of choice for those looking for short cruises from Fort Lauderdale. Starting in November 2022, she will offer primarily 3 and 4-night Bahamas cruises, visiting Nassau and Perfect Day at CocoCay.
Harmony of the Seas will offer several cruises out of Fort Lauderdale from November 2022 - March 2023 prior to being homeported in Miami. She will offer 5, 6, 7, and 8-night Caribbean cruises, visiting destinations such as St. Thomas, St. Maarten, Cozumel, Costa Maya, Puerto Plata, San Juan, Aruba, Curacao, and Labadee.
Allure of the Seas cruises out of Fort Lauderdale, offering 6, 7, and 8-night cruises to the Western, Eastern, and Southern Caribbean. Ports of call include Roatan, Costa Maya, Cozumel, Labadee, Aruba, Curacao, San Juan, St. Maarten, Nassau, and St. Thomas.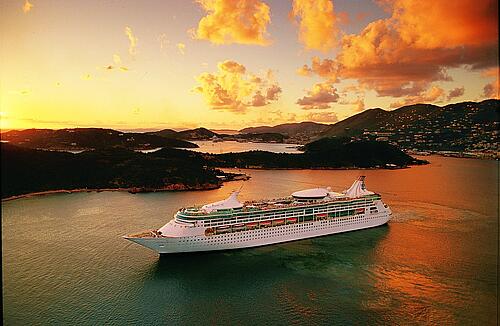 Vision of the Seas makes a great choice for those passengers wanting to visit lesser-known destinations. She sails from Fort Lauderdale to exciting ports such as Puerto Limon (Costa Rica), Colón (Panama), Cartagena, Bonaire, St. Kitts, St. Lucia, Antigua, and Aruba.
Other Royal Caribbean ships may occasionally offer a cruise out of Fort Lauderdale. Rhapsody of the Seas and Enchantment of the Seas, for example, currently offer just one sailing each departing from Fort Lauderdale, with Rhapsody offering a 3-night Bahamas cruise and Enchantment a 14-night Panama Canal cruise.
More cruise ship port guides: