In:
Our first sea day on Odyssey of the Seas means a full day of exploring the ship.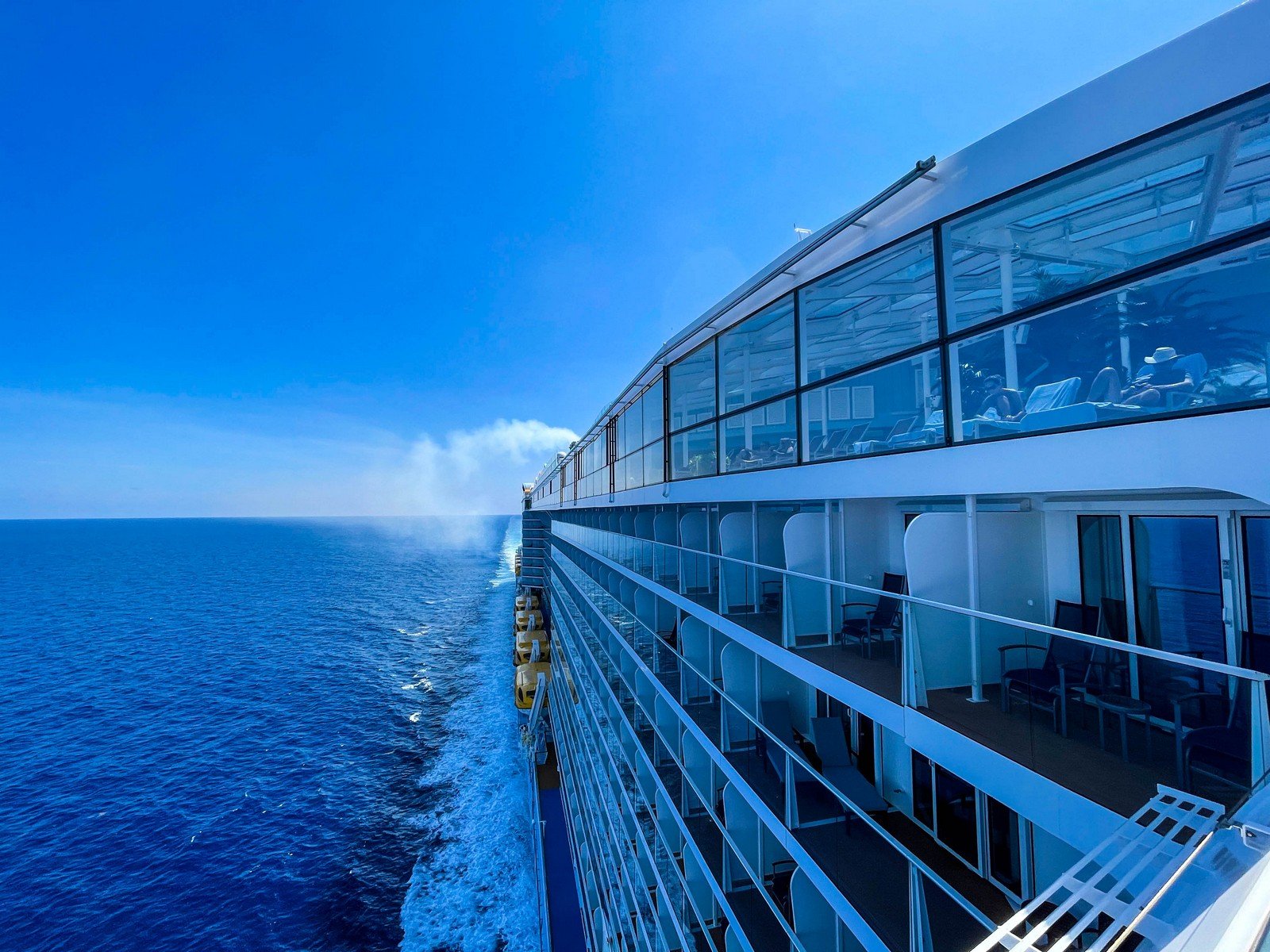 I started off with breakfast in the main dining room, and I picked to eat there because of how good the main dining room looks.
Food was great, and Chef Shamar cooked up perhaps the best omelet I've had on in recent memory.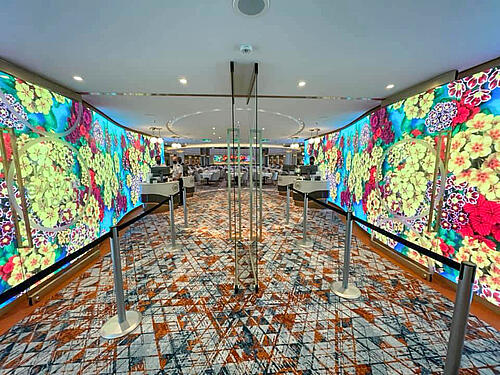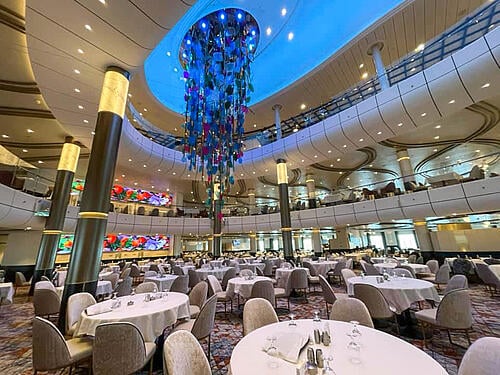 Next up was the customer loyalty event in Two70 for Diamond, Diamond Plus and Pinnacle Club members, which featured live music, drinks, and a showing of Oceanides.
I appreciate that the company takes time and resources to say thank you with a special event for its top tier cruisers, and the venue was full with plenty of other cruisers who felt the same way.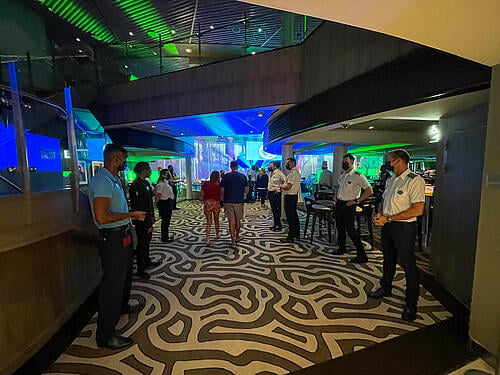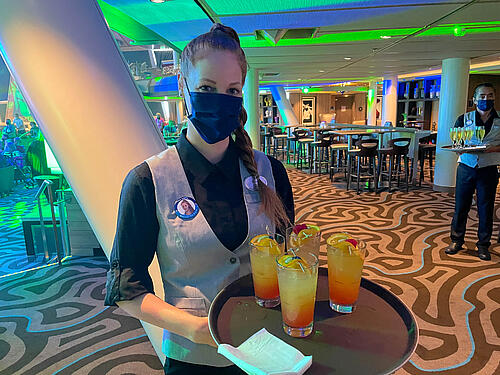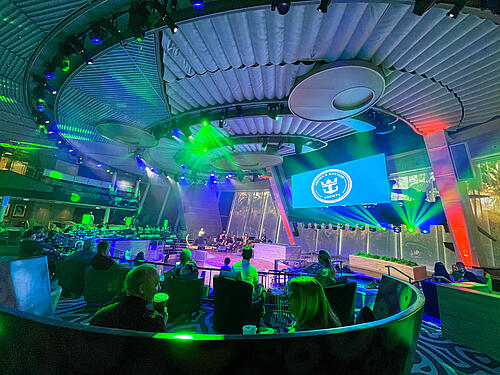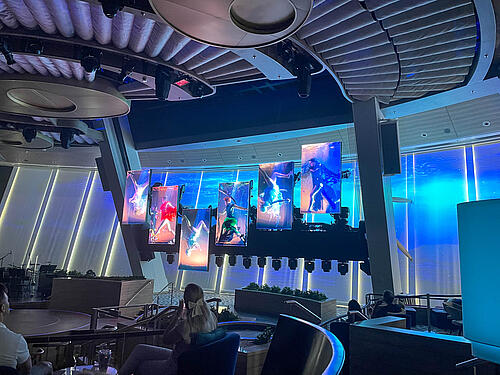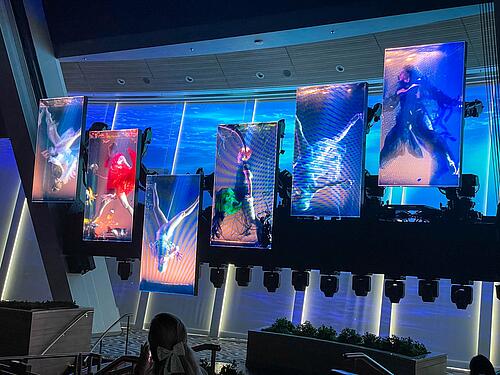 I decided to head outside to walk the upper deck, and I took advantage of the low crowds to try out the SkyPad without any wait.
The SkyPad is a bungee trampoline experience where you can wear a virtual reality headset and bounce along as you play a video game in the headset.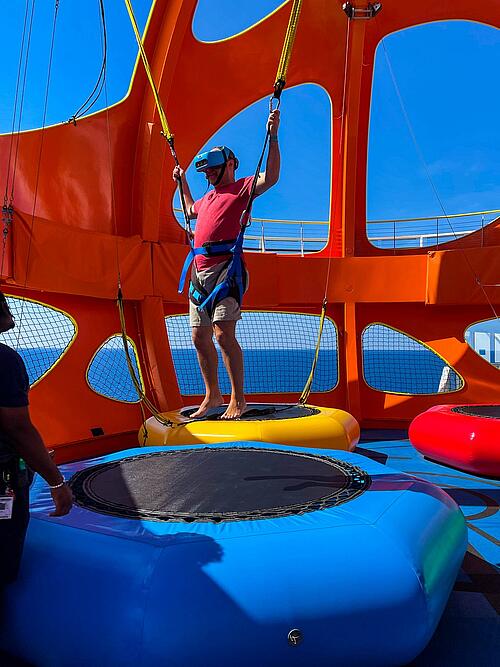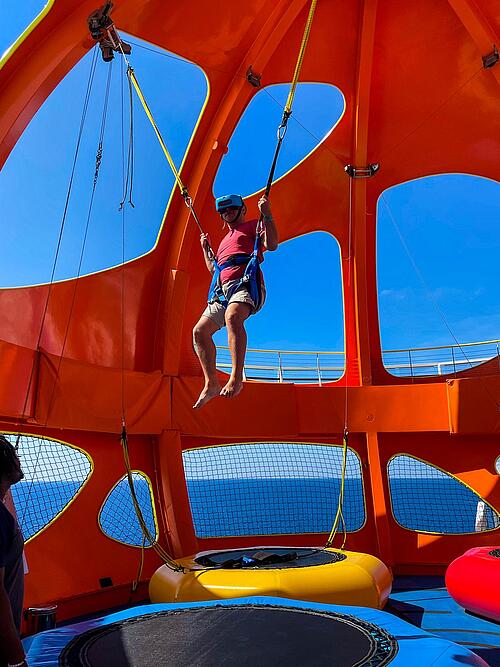 It was a really interesting idea, but afterwards I felt a little nauseous so I think next time I would do it without the headset just to enjoy the trampoline.  Luckily, a half glass of ginger ale and I felt fine.
I booked a spot on the North Star, which has an extra charge on sea days (complimentary while ship is in port).  When on a sea day, the North Star not only goes up, but extends over both sides of the ship.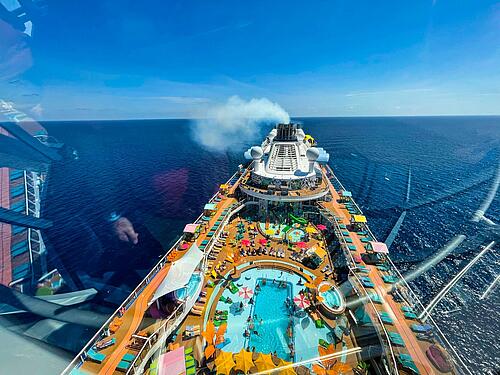 We had perfect weather for viewing.
One of the protocols for the North Star is there is only 4 passengers allowed at once.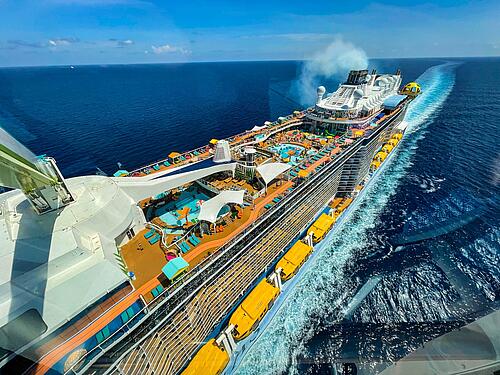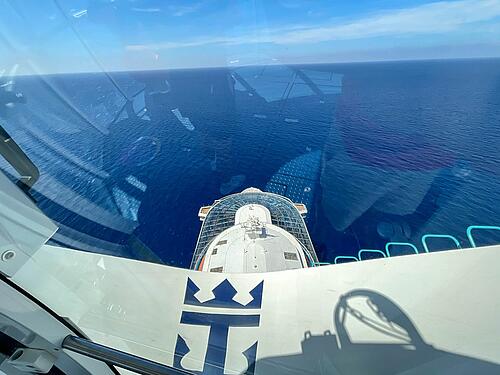 For lunch, we decided to try El Loco Fresh.
When I eat at El Loco Fresh, I get a make-your-own burrito so I can load up with veggies.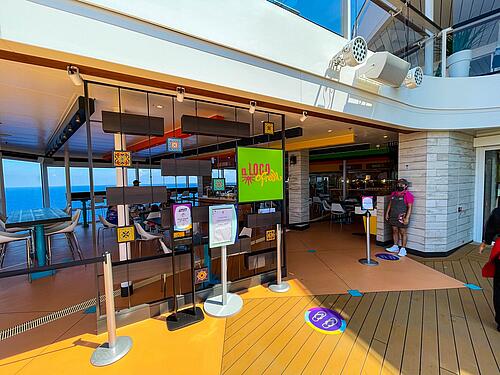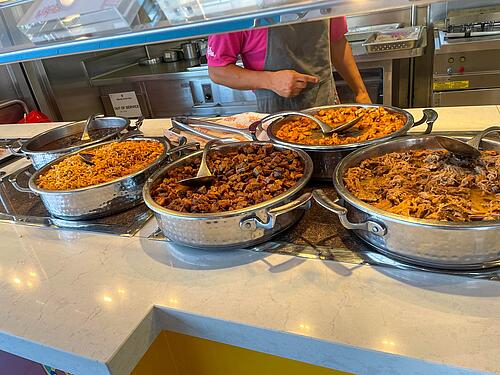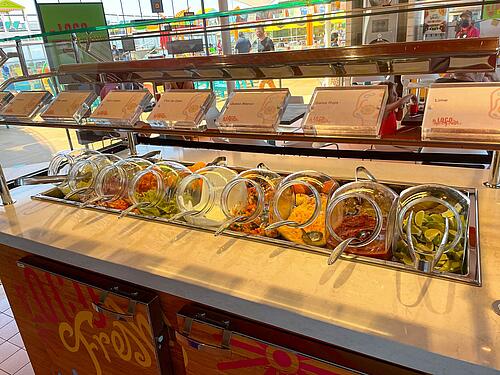 In the afternoon I did some work on the blog, and then took a quick nap.
Tonight is formal night, so we decided to head up to the Suite Lounge and check out the venue.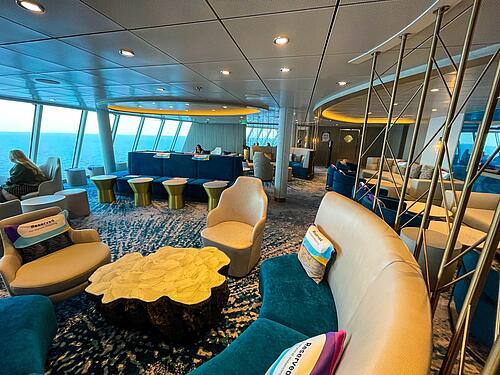 The suite lounge on the Quantum Class ships have the best view, and it is also a massive space.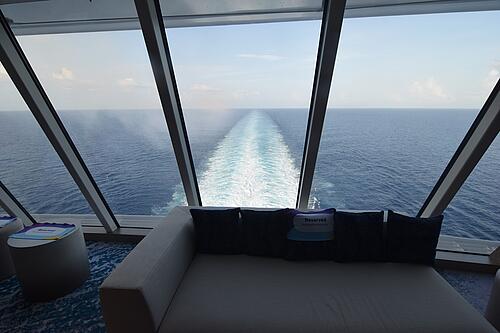 While it is a bit of a walk to the lounge (it is located at the end of deck 13), once you get there it is all worth it.
Dinner tonight brought us to Giovanni's Italian Kitchen.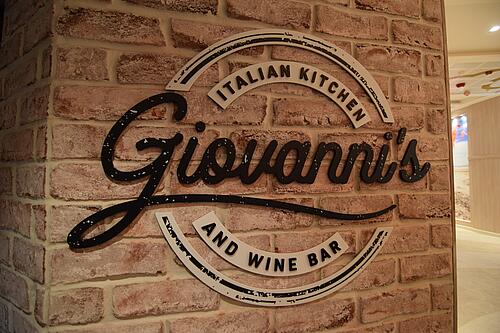 After dining at this restaurant on Freedom of the Seas, I was instantly hooked on this new take on Royal Caribbean's Italian food.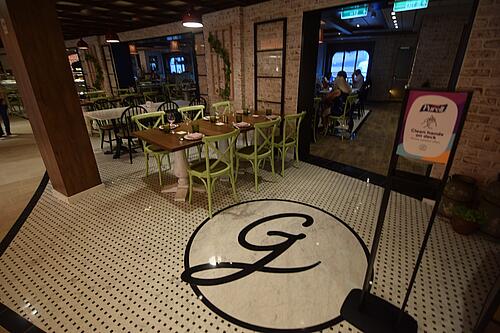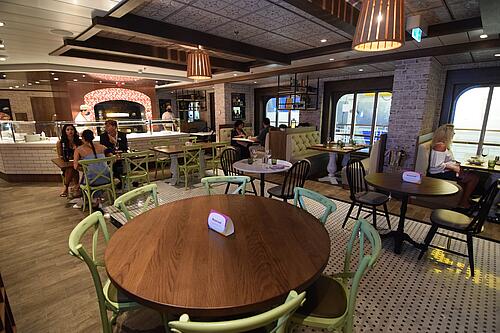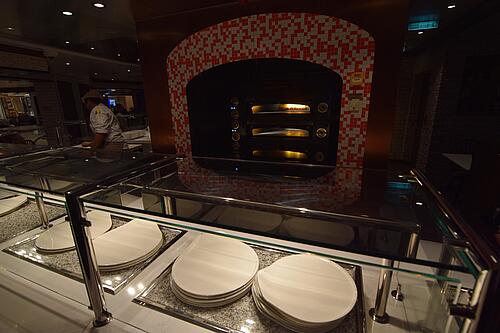 We had a sampling of everything, and it did not disappoint. I recommend the caprese salad, meat and cheese platter, chicken parmesan, and any of the pastas.  They make the pasta every day and it was terrific.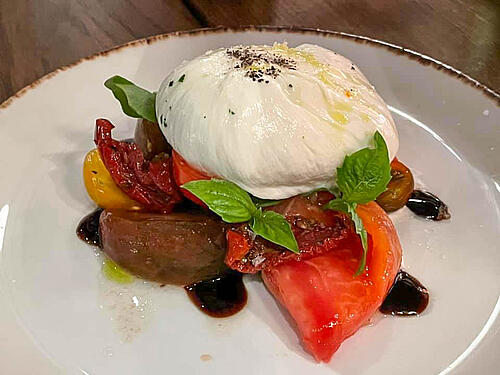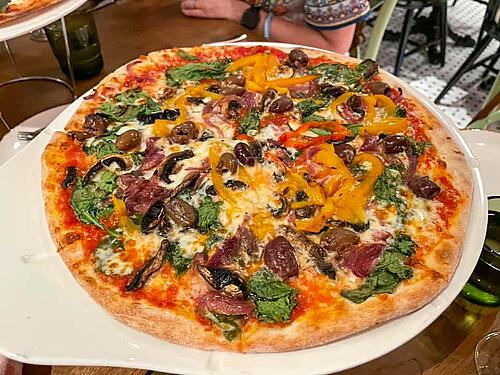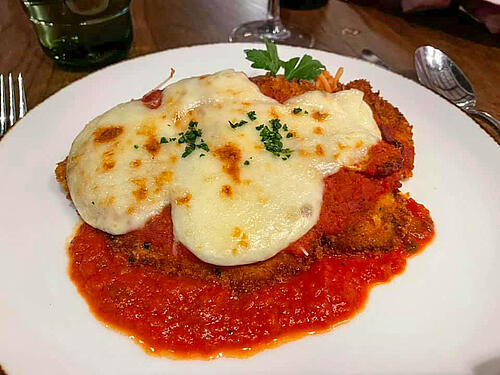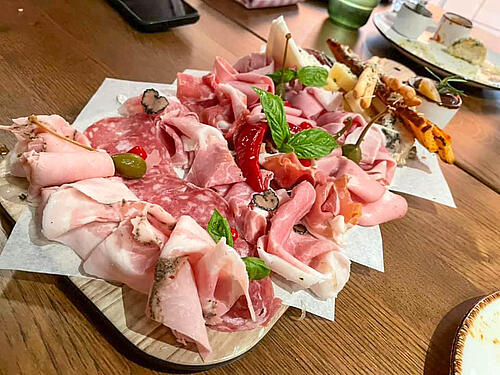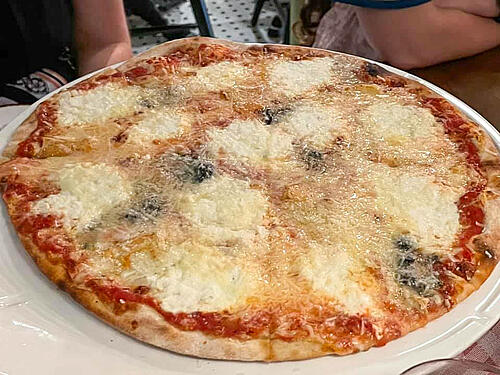 Following dinner, we headed to the Royal Theater to see Showgirls: Past, Present and Future.
It is a great mashup of classic and modern music, and the new Royal Caribbean shows are so well put together that I enjoyed the spectacle of it all.
Tomorrow we will be in Costa Maya, Mexico.
Stray Observations
The casitas on Odyssey of the Seas have an extra cost to rent ($199 for the day on sea days, $149 on port days). I saw at least 4 or 5 casitas rented on just one side of the ship.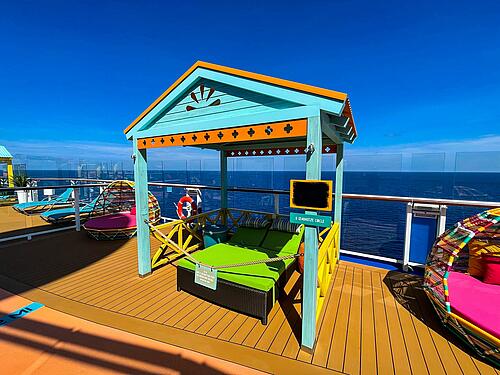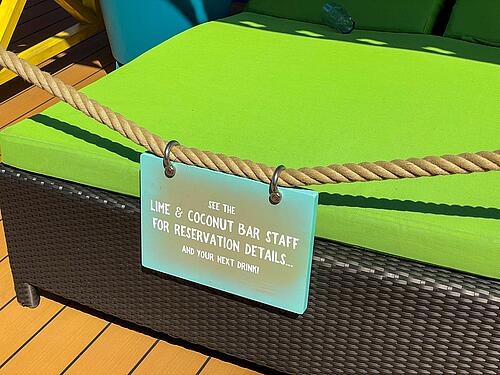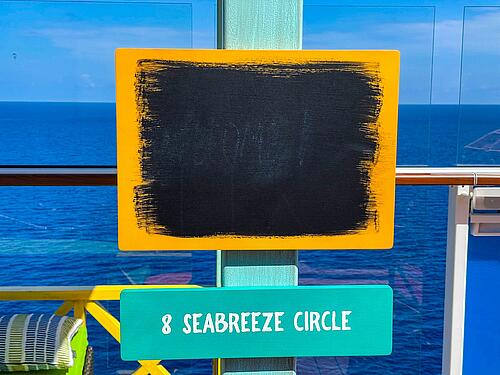 Here's a look at the suite area of the pool deck. I like there is at least part of the area that is shaded.