In:
You've likely heard about the incident in Puerto Rico last week where Royal Caribbean stranded 140 passengers when Hurricane Irene forced the Serenade of the Seas to leave port earlier than expected.  There was a lot of outrage targeted at Royal Caribbean for not doing more to notify the passengers and/or compensate them for missing their cruise.  Yesterday Royal Caribbean announced it was offering those who missed the ship compensation.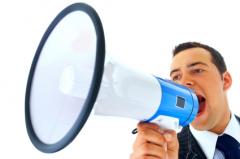 So today's soundoff topic is: Did Royal Caribbean rectify the situation in your eyes?
Did Royal Caribbean do enough to make the situation better?  Or do you think that since the cruise contract every passengers enters into stipulating Royal Caribbean owes them nothing means the compensation is more than adequate?  
Share your thoughts in our comments for this post!