Posts

127

Joined

Last visited

Days Won

2
Michel's Achievements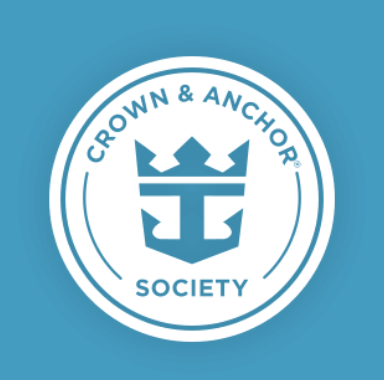 Diamond (5/7)
47
Reputation
Thank you! I must admit that I never went that far in my mock booking "price checking" search since I always use a TA I think you just found the answer to my question But it's sad they don't offer that choice at the very beginning of the search.

Thanks My browser is compatible with the US web site also. And I think Matt already answered my concerns.... they put it at the very of booking process

Hello to all Please pardon me if this topic has been discussed before... It seems that we only have the NRD cruise fare on the Canadian site now. And it's by default, we can't even choose We used to have a box to check ✔ just before we choose the cabin category. How about you our American friend? Must admit it causes me a bit of a problem last month has I tried to reprice my November Oasis cruise. I work with a TA in my hometown and there was a few hundred dollars difference between RC on the phone and what I had on the website. Not to cause any confusion, my original booking was a refundable deposit. Thanks for your reply Michel

For those of you who sailed from port Canaveral, what was your choice of transportation from hotels to the port.

Thinking of renting a car for a day from Coastal car rental right off the pier in St Maartin, to explore the island. For those who have been to St Maartin, what do you think ? Go or bad idea ?

I have the same problem... RC customer service not helping at all.

Take your time at the airport, go pick up your luggage and relax a bit, maybe find a place to have breakfest. Around 9h30, jump into a cab and head for the port. The security line opens around 10h00 am and then you can proceed to check in and move into the waiting area until the boarding begins !

For rezizing, I use https://www.picmonkey.com/ Works great, it's free.Click "edit" Pick the photo you want to rezise , click "resize" and choose 1224 x 1632. This should give you the appropriate size for the blog.

Great review, thank you very much for sharing this.

Same here, I use chrome with my computer and most of the time it not working. I was able to look at my cruise planner use Edge last time.

I'm having trouble accessing the cruise planer page. Actually, I can't get there at all. After I login into My Cruise, I try to access the cruise planner page i get this message: We're sorry, but we are unable to retrieve your booking information at this time. For assistance, please call 866-562-7625 So I called them but there not really helping. Was told that "there working on that issue" ?!? As far as I'm concerned, they have been working on it for at least a month. I know I'm not the only one, facebook is full of other people who can't access that page. Any idea ? Thanks in advance

Was on the Allure last year and did the self assist luggage. We waited for a shuttle that never came and decided to take a cab from the port and was at FLL before 9h00 AM. And no, there's nothing to do at the terminal but wait...

Yes chrisd596, you are right on !

I'm using Google chrome as well, and once had an issue getting pass the welcome page on there website. I was recommend to clear all my cookies, and since then, it worked perfectly.

Problem solved ! I cleared all of my history and cookies and also installed the latest windows upgrade and it start working again ! Thank you all !